New in Arcade: Throwback Vocals, Hypnotic Synths, and More
Each month, we release fresh sounds in Output's inspiration machine, Arcade. Introducing Jukebox Vocals, a tribute to the sounds of the '50s and '60s.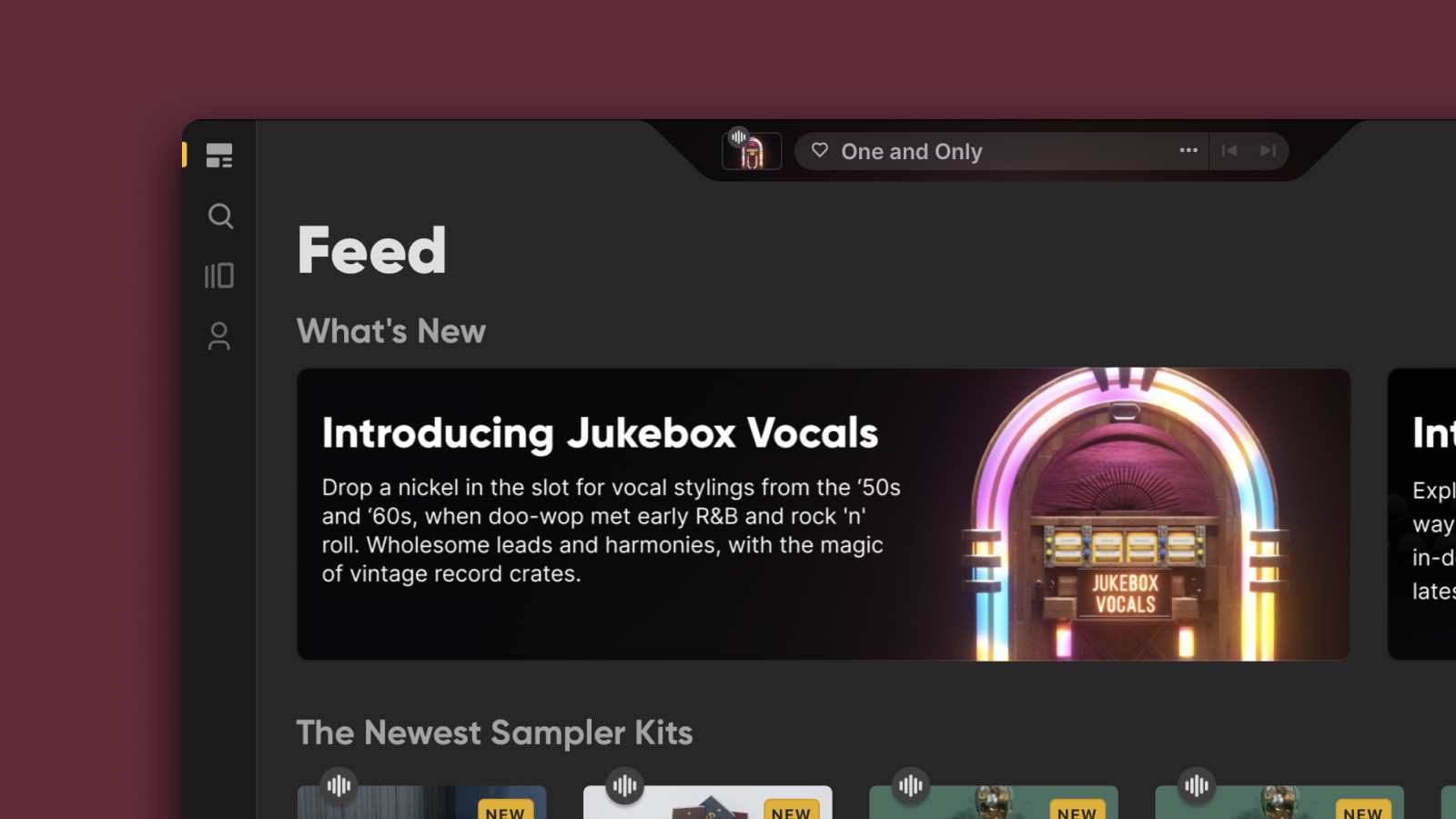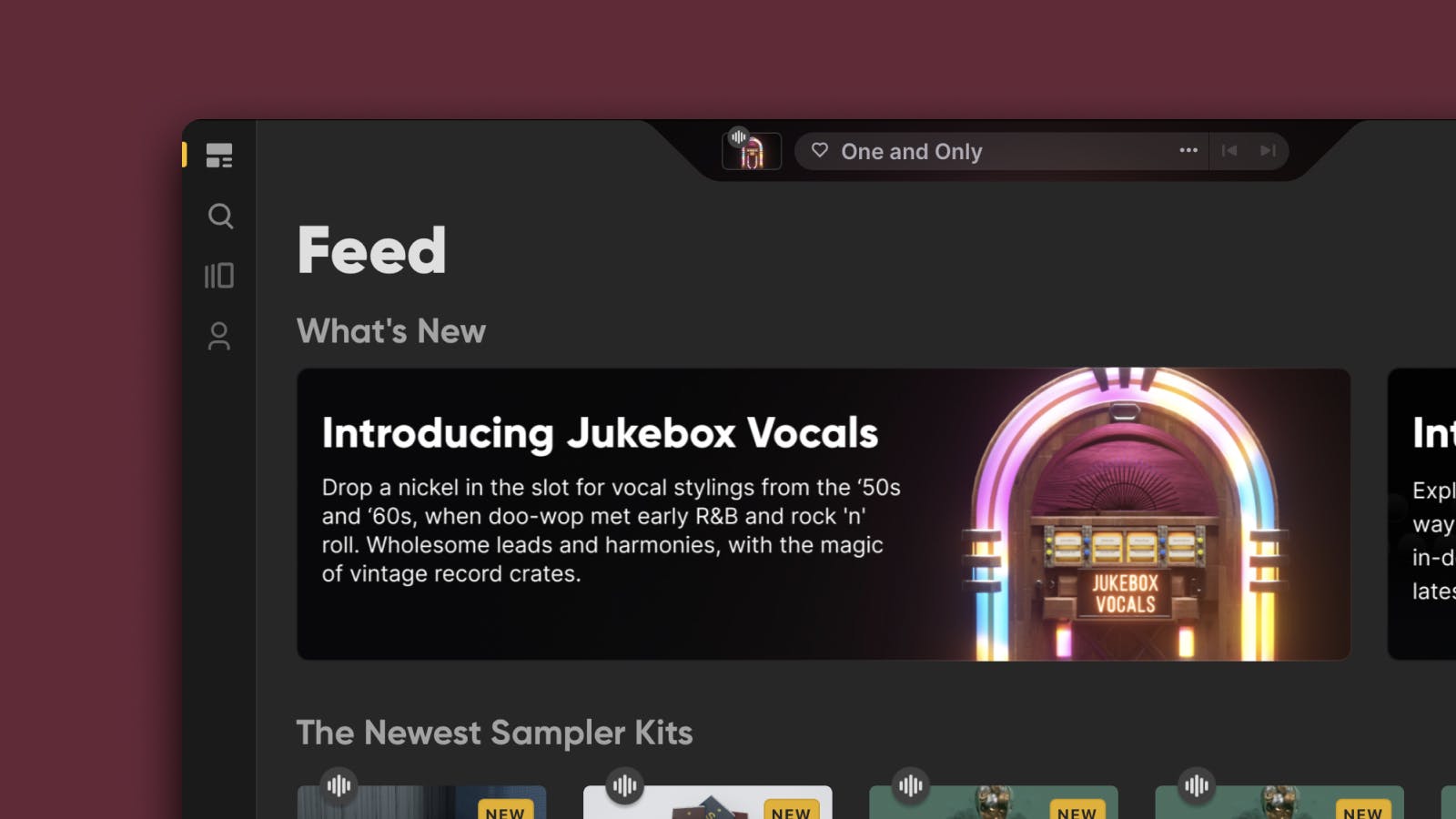 Happy 2022! We here at Output are kicking off the new year with fresh Samplers and Instruments for Arcade. Our latest Line, Jukebox Vocals, is all about vocal chops and phrases inspired by the sweet sounds of the '50s and '60s when Motown and soul ruled the charts. These are throwback vocals with heart — perfect for modern pop leads and hip-hop sampling.
We also released brawny new synths for Lead, foreboding atmospheres for Obsidian, mesmerizing Sampler and Instrument combos for Brain Waves, and a batch of classical pianos via The Crate, all ready to use in your tracks. Check out the latest sounds below!
We're constantly adding new sounds to Arcade. Today, Arcade has 40+ Lines, each with unique characteristics and samples. New users can get a free trial today!
New Line: Jukebox Vocals
Let the needle drop on these opulent Jukebox Vocals: Our new Line of crooning one-shots and lovelorn vocal phrases is ready for chopping and layering in your next hit. Think of it like a throwback companion Line to Hooked — deeply inspired by the doo-wop and soul vocals of mid-20th century American pop.
Don't miss our list of favorite Motown-era influences for this Line!
New Instruments for Lead: Aggressive Synths
New secret sauce for your rage beats and dancefloor destroyers. The latest additions to Lead are all about bringing the noise with deep bass, gliding lead whistles, and ultra-distorted plucks. These new Instruments go harder than your usual synth patches: Check out the festival-ready tones of "Megablaster" and the raver madness of "Braam Onslaught" and "Rabid."
New Samplers for Obsidian: Dark Atmospheres II
Obsidian is all about embracing the darkness, and these latest Samplers demonstrate just how deep that darkness can go. You can find all kinds of distorted textures, wobbles, arpeggios, and swells in this heavily sound-designed collection. Perfect for drill beats, soundtracks, dubstep, and so much more.
New Samplers for Brain Waves: Hypnotic Samplers
Fall into a trance with the latest Samplers for our experimental hip-hop/electronica Line, Brain Waves. It doesn't matter if you're into dance music, rap, pop, jazz, or all of the above: You'll find something you love here. These new Samplers run the gamut of sounds, from boom-bap drum loops and jazzy chords to wobbly synths and alien-like FX textures.
For more Brain Waves, check out this list of LA beat scene inspirations.
New Samplers for The Crate: Classical Piano
You don't have to be classically trained to play these new Samplers for The Crate, our Line dedicated to repurposing older music that's moved into the public domain. Chopped, looped, and processed with modern FX to bring them up to speed, these new piano Samplers can lend an expert hand to your next lo-fi beat, from melodic flourishes to elegant new chord progressions.