New Line in Arcade: Make LA Beat Scene Songs With Brain Waves
The LA beat scene fused hip-hop and electronica and changed music forever. Learn more about the songs and sounds that inspired our latest Line: Brain Waves.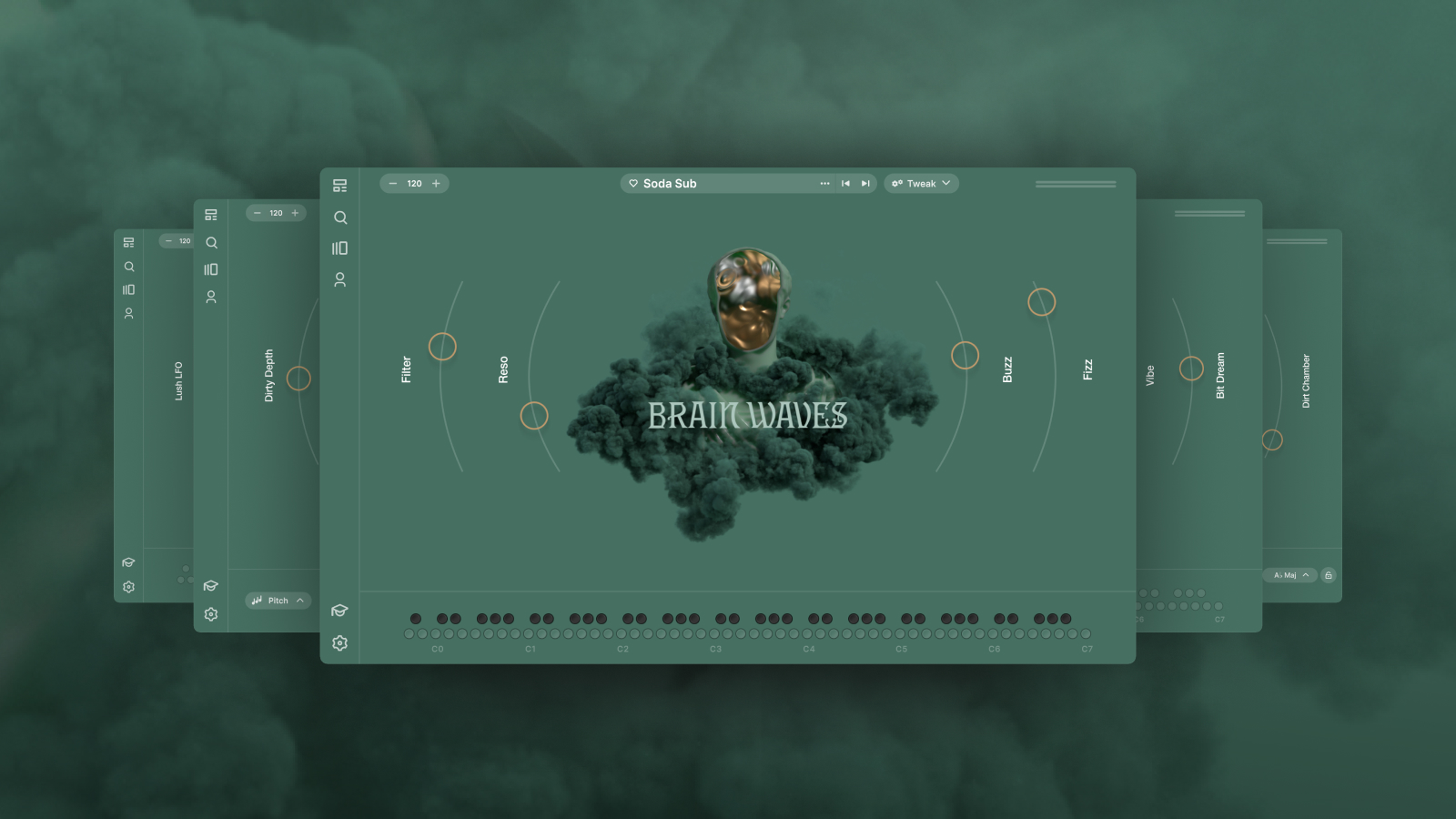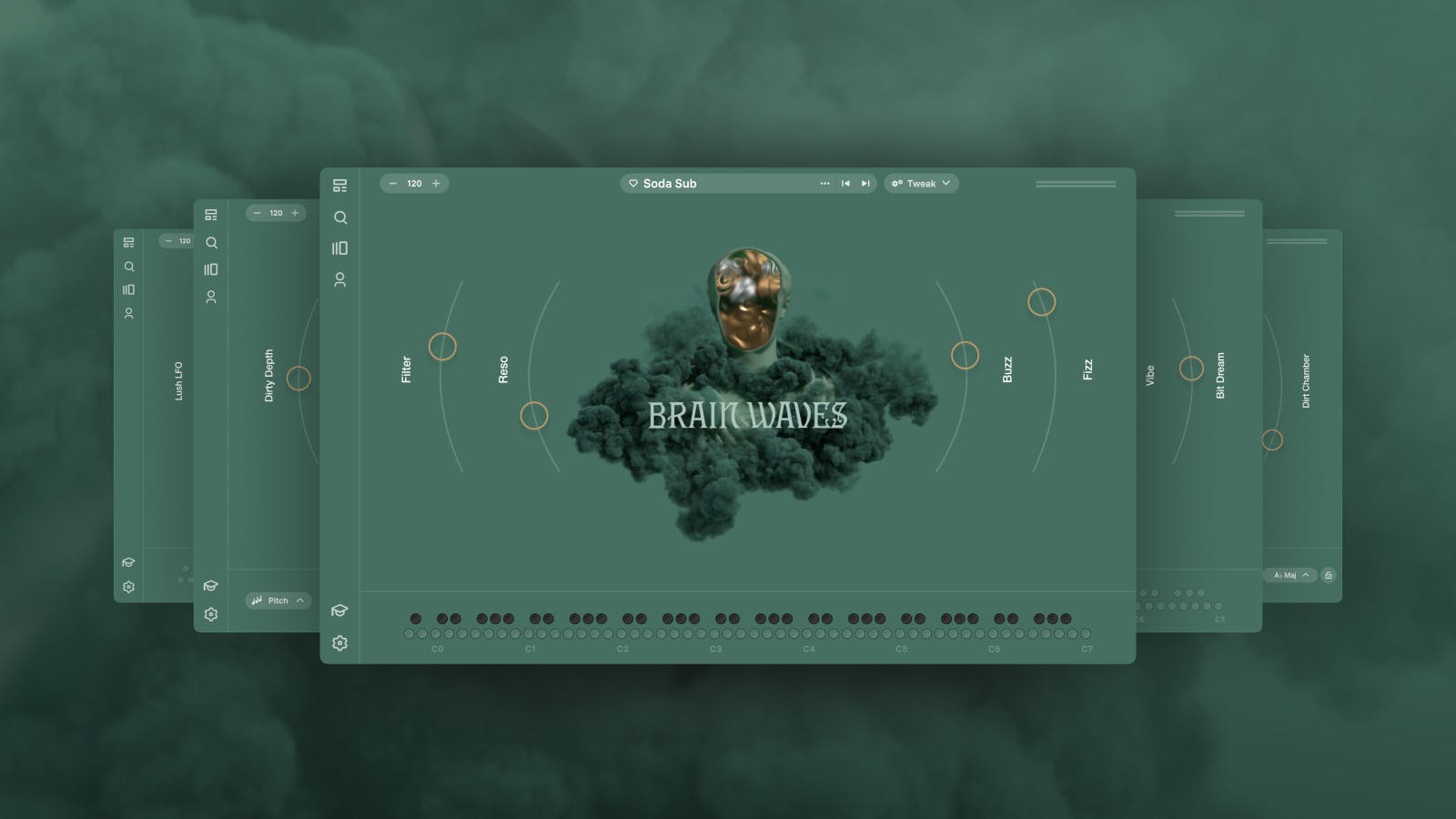 Output is proud to present our latest Line for Arcade: Brain Waves. These new Kits are full of neck-snapping drums, crackling loops, and woozy, futuristic synths to use in your own songs. Inspired by the revolutionary LA beat scene, Brain Waves is all about creativity through experimentation; using different digital FX to evoke nostalgia, jazz-influenced chord palettes, field recordings, the hypnotic sound of pumping sidechain compression.
The influence of the LA beat scene — fostered by entities like Flying Lotus, the late Ras G, and the iconic Low End Theory club night from the mid-2000s through the 2010s — can be felt globally across genres today, from the upper echelons of pop to the fringes of experimental music.
This fusion of hip-hop, jazz, and electronica helped cultivate a new generation of world-class artists. It's easy to forget now, but Low End Theory played host to Odd Future's first-ever show in 2010. (The group would reunite for LET's final night in 2018.)
To celebrate this pioneering sound, we gathered a handful of our favorite tracks by various artists throughout the history of the LA beat scene to date. Want to make your own LA beat scene track? Output has you covered: Each song below is paired with a Brain Waves Kit that has similar sounds. Let's dive into this genre's unique production traits!
Don't have Arcade? Download it today and get a free trial to check out Brain Waves and other sounds for yourself!
Flying Lotus: "Do the Astral Plane"
A decade-plus after its release, "Do the Astral Plane" — from 2010's Cosmogramma — remains one of the funkiest tracks Flying Lotus has ever released. Much of this is thanks to the snappy drums and a digitally crushed bassline that keeps it moving.
The most consistent elements are the kick, snare, a clattering hi-hat loop, and the bass. They keep the track grounded while other parts (the vocal samples that open the song, the strings) come and go.
If you like this song, use this Brain Waves Kit: The swaying drums and fat synths in "Inferno."
Nosaj Thing: "Lords"
The closing track from Nosaj Thing's superb 2009 debut album Drift is "Lords." Aside from the choppy sampled choir, the most prominent element you'll notice is that fizzing bass synth, ricocheting up and down the octave.
Around the 1:30 mark, check out how the bass doesn't immediately jump between the low and high notes. Rather, it glides between them, creating a bending effect in the low end. This can be achieved by adjusting the portamento setting on the bass synth or sampled instrument.
If you like this song, use this Brain Waves Kit: All the resonant, distorted goodness of "Soda Sub."
Teebs: "Shoouss Lullaby"
With his penchant for organic sounds, Teebs — aka Mtendere Mandowa — continues to create bold, forward-thinking art (both visual art and music). "Shoouss Lullaby" is a showcase for how he folds various different sounds into his work, making it sound like an audio collage.
Listen closely: Lo-fi drums, a looping acoustic guitar, the jangling of bells all around. The taut noise of vinyl crackle and overcompressed audio ties it all together.
If you like this song, use this Brain Waves Kit: Glitchy percussion loops and romantic dulcimer in "Neuron Ninja."
Mndsgn: "Chowdr"
Mndsgn's brand of jazz-tinged synthesizer composition is a hallmark of his signature style. "Chowdr," from the producer's 2013 album Feels, is an all-too-brief lo-fi hip-hop interlude that feels timeless in nature.
If you like this song, use this Brain Waves Kit: The dreamy and mysterious synth chord voicings scattered throughout "Frozen in Time."
Samiyam: "July"
Oft-underrated in conversations about the LA beat scene is Samiyam, one of the first artists to release on FlyLo's Brainfeeder label and an accomplished rap producer with credits for Earl Sweatshirt and Joey Badass, among others.
"July," from 2010's Man vs Machine, is all about the woozy, intense pitch modulation laid across the whole track. (Learn more about that in our list of the best lo-fi plugins.)
If you like this song, use this Brain Waves Kit: "Misplaced Organ," a lush electric organ instrument with FX sliders for flutter, overdrive, delay, and more.