In the Studio: Joanne Higginbottom
Having been born and raised in Wales, Joanne Higginbottom didn't dream big at first. But, she ended up a superstar composer in LA.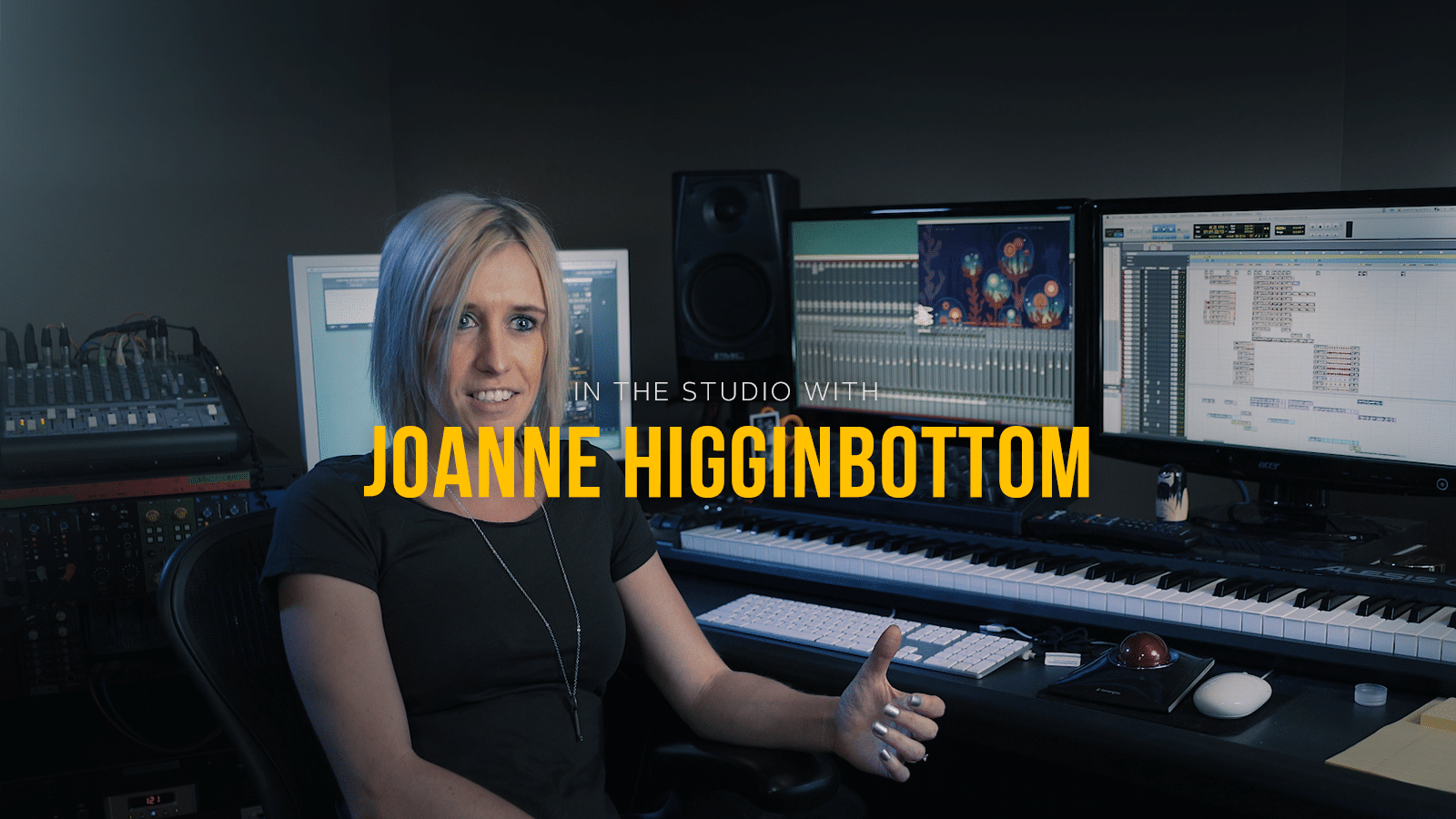 Having been born and raised in Wales, Joanne Higginbottom didn't dream big at first. But she ended up in the heart of the film industry anyway. All it took was a friendly message to a certain high-profile film composer she had always looked up to.
"I was at the Royal Welsh College of Music studying music technology and sonic art," she recalls, "I just said, 'Hey, I admire your work.' I specified some certain cues and scores and stuff that I thought were fantastic. I came out and did an internship with him for a month. I worked my ass off, but, obviously it worked."
That composer was none other than Tyler Bates. With blockbuster films like Watchmen and 300 already under his belt, he was hot and in-demand.
After completing her internship, Higginbottom returned to Wales to finish her degree. But she never broke contact with Bates. Her first recording session with him as a pro was at Capitol Records in Los Angeles. The rest, as they say, is history.
Classical meets rock 'n' roll
Higginbottom was searching for a starting point as a student. Still, she didn't reach out to Bates at random. Being a drummer herself, she admires the way Bates combines rock 'n' roll with classical music. With her formal training background, she fit into Bates' team with ease.
"Over the time we've been working together, I've been earning Tyler's trust bit by bit and working with him on developing cues over the past several years," says Higginbottom.
At first, she started out as an assistant, learning on the job day in and day out. Eventually, she claimed her own studio space on the bottom floor. "There's his studio upstairs and we're completely connected. We can share sessions all the time. He does a lot of the guitar stuff, and then I'm a drummer. I can do a lot of percussion," she says, as she describes the musical match made in heaven.
Every project is different
One of the many reasons why Higginbottom enjoys working with Bates is that she gets to diversify her own portfolio in the process.
"It's honestly different on a project to project basis, especially with instrumentation. Guardians of The Galaxy is full orchestra, so there's not a lot of drum kit, for example. And then we do something like The Punisher or Californication that's a lot more rock 'n' roll and then all of it's done in-house," she elaborates.
Although she loves to record real instruments, she also turns to samples and sound design tools to beef up her productions.
With her Pro Tools session on one screen and rig on the other, she has all her software instruments and FX at her fingertips.
Like many composers, Higginbottom stores most of her libraries in Native Instruments' Kontakt. From the Vienna Symphonic Library to Spitfire Audio bundles, her collection includes all the standards.
Unsurprisingly, she is also a fan of Output instruments. As she walks us through how she composes the music for the Adult Swim series Samurai Jack, she explains where SIGNAL and SUBSTANCE come into play.
"I really like pulling up the templates that you guys already have and then going from there and fiddling with it enough so it sounds like a unique sound that no one else has technically got, but it's faster to pull it up that way," says Higginbottom. After all, time is always of the essence in the world of film scoring.
Earning her way into the film industry
From the outside, Higginbottom's path looks clear from the start. Both as an instrumentalist and a composer, she has skills to rise up when opportunity knocks. But she also had the right mindset all along.
"To work on high-profile stuff like Guardians of The Galaxy, you're never going to just come into this industry on the bottom floor and get a job like that," she asserts when she reflects on her past: "You have to earn your way into it and have a background and a good resumé of stuff that you've worked on and have people know you."
Higginbottom also values life experiences which inevitably bleed into the creative process. To her, music is just as much about emotional expression as it is a showcase of talent. The music she composes for each scene has to take shape in her mind first. "It's not like I need to learn a new software in order to get that sound." she admits, "I just need to get there in my head and come close."
Dig deeper into Joanne Higginbottom with this Tyler Bates behind the scenes chat — explore the projects she helped bring to life.