Studio Advice From 3 Grammy-Winning Hip-Hop Producers
Get production advice and studio tips from three Grammy-winning hip-hop producers: Larrance Dopson, Om'Mas Keith, and Hit-Boy.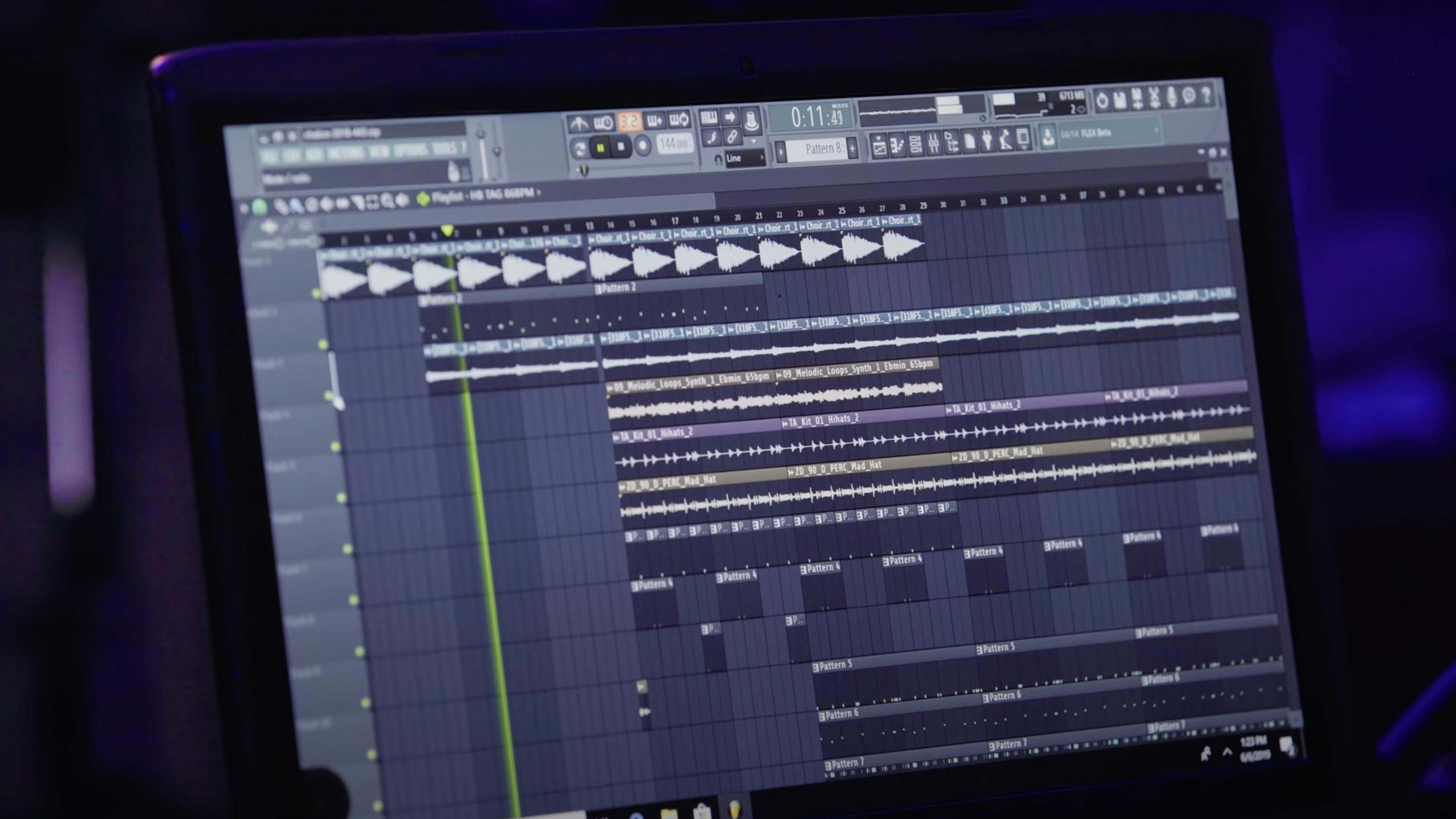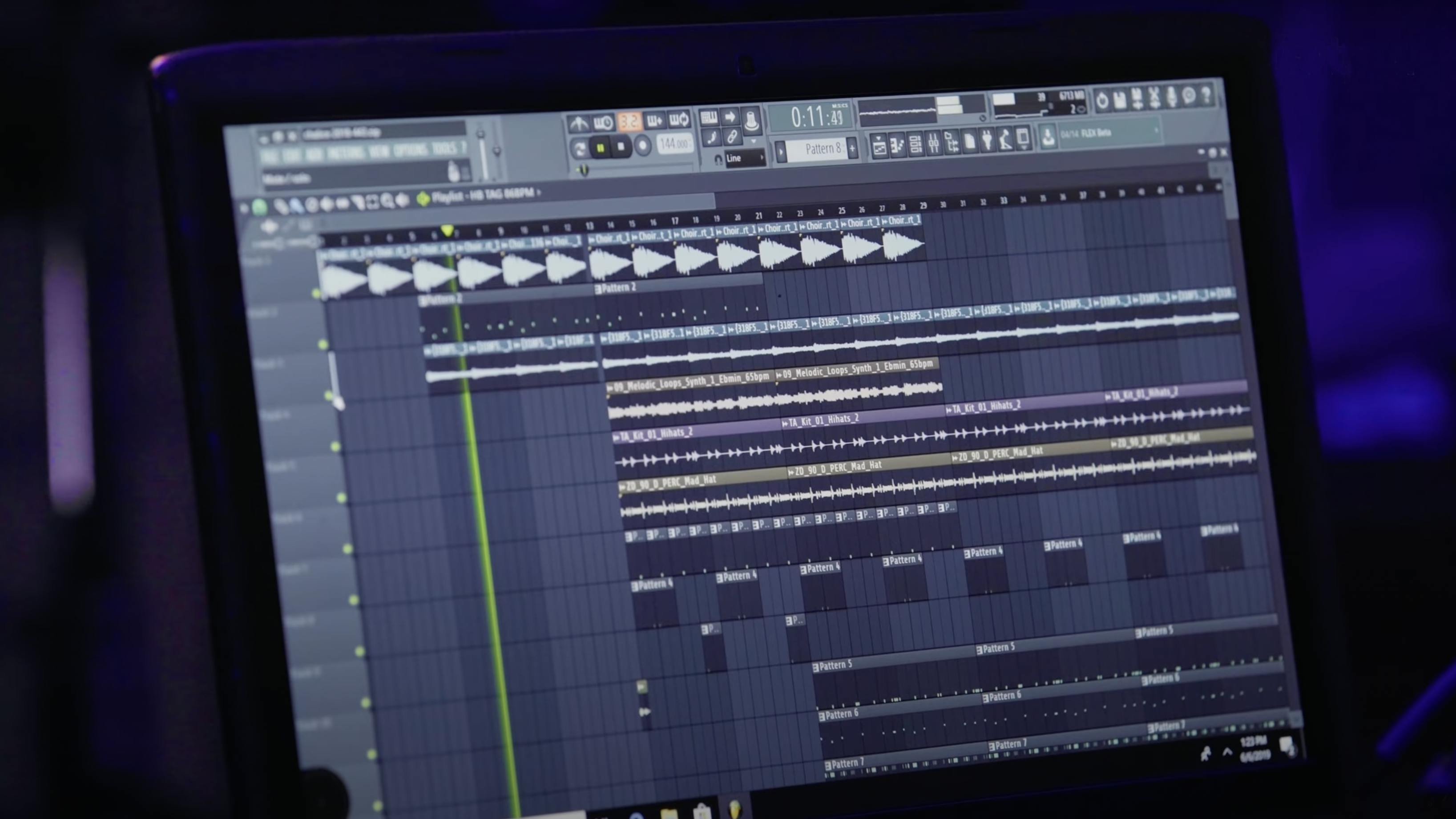 If you make hip-hop and have dreams of making it big, we have a treat for you. Here, get advice from three Grammy-winning hip-hop producers. We talked with Larrance Dopson, Om'Mas Keith, and Hit-Boy about working with mega-stars like Kendrick Lamar, Frank Ocean, and Travis Scott, and how they get inspiration in the studio. Between them, these three producers have four wins and 14 nominations!
It can be hard to figure out how to get from A to B when you're creatively stuck or just starting out, but these Grammy-winning hip-hop producers are bound to inject you with inspiration. Tuck these wise words away for the next time you're working on a track, and imagine yourself in the future, holding a Grammy of your very own.
Larrance Dopson
Larrance Dopson won his Best R&B Song Grammy in 2018 for his work on Ella Mai's "Boo'd Up." He's someone who regularly sits in good company, credited with constructing the 1500 or Nothin' crew, a collection of award-winning producers, songwriters, musicians, and music videographers. (Members include the likes of James Fauntleroy, Lamar Edwards, and Brody Brown.)
Dopson's tip for producers is to take yourself out of the equation. In the above video, he shows how he starts a groove for an artist. Dopson adds a vocal but quickly dampens it so the sound sits in the background and washes out. "This is my favorite," he says of the vocal, "but then I'll do other things." The FX makes the vocal sample "stay out of the way of the artists. It's always about the artists and the vocals. It's even better when you can't really hear it, but you more feel it, know what I mean?"
Another way Dopson writes with other people in mind is never starting an idea with drums first. "I never do drums first, ever," says Dopson, "because it forces you to write a certain way. Like if I'm doing drums and [have] a hi-hat pattern playing, it's going to force the artist to write another way. The best songs have space."
In order to do this well, try to start more sessions without drums (the Arcade plugin is great for this and new users get a free trial), or dive in further and take some theory 101 courses. "Most people skip the fundamentals because making beats is so easy and fun," says Dopson, "but you have to know the language."
Om'Mas Keith
Om'Mas Keith is a producer who wears many hats. He's also a songwriter, multi-instrumentalist, arranger, and engineer. He won a Grammy in 2012 for his work on Frank Ocean's channel ORANGE in the Best Urban Contemporary Album category. Keith's advice is to remember that the environment music is made in can be just as important as the techniques used to produce it.
"I walked in this place," Keith says about the first time he saw his current studio space. "It was like, wow. I just saw a room bathed in light with these vaulted ceilings and a brick wall. Studios are about having a safe space. That's what I tried to create here."
It's not just about having a pleasing aesthetic. Many studio owners and producers strive to make music-making spaces as comfortable as possible to get the most out of their clients and collaborators. "In the studio, we have to deal with life," says Keith. So it's important to create a space "where no one feels scared to say anything as it pertains to their contribution."
If you're working with a producer, make sure to find one where the relationship feels symbiotic and, if possible, has a space that jives with your own personality. A producer like Om'Mas Keith can help an artist realize their full potential and coax out the very best they have to give. "A great artist always shines through," Keith says. "You just do your service to the artist, for the artist, to art, to creativity."
Hit-Boy
Hit-Boy has two Grammy wins to his name. The first was in 2018 in the Best Rap Song category for his work on Travis Scott's "Sicko Mode." The second he won the following year, in 2019, in the Best Rap Performance category for his feature on Nipsey Hussle's "Racks In The Middle."
Hit-Boy's words of wisdom are to keep it simple in the studio. Many producers can get caught up in continually layering sounds as they work on a track, leading to a muddy mess where none of the sounds stand out. Oftentimes, the best practice is to remove sounds instead of adding more. "I feel like every time I got 'the biggest song on an album,' it's one of my most simple beats," explains Hit-Boy.
Going minimal also serves another purpose as a producer: it lets the artist you're working with envision their voice on top of it. "If you're a producer trying to get placements," explains Hit-Boy, "make sure you got that space. I feel like a lot of my career if I focused more on the engineering side and EQing things I would have had a lot more placements. I wasn't using space properly at first."
When you get to a place where you think you have a good groove going, see what you can remove. Sometimes, it's as simple as carving out frequencies from sounds to make others pop through more. Other times, removing entire sounds is the way to go, especially if the heart of the song stays the same when it's gone. You might really love that background chant, but does it leave an obvious hole when you mute it? If not, delete and move on.
Keep this sage advice from these Grammy-winning hip-hop producers as you venture forth into your next studio session. And the next. And the next. Switching mindsets and putting new habits in place isn't easy, but can have big returns if you're consistent. Happy music making!
Want more studio advice? Check out this in-depth discussion with producer Scribz Riley.