Introducing Drum Breaks
Turn the beat around with this boundless hodgepodge of inventive breakbeats and showstopping fills; chopped, looped, and reversed into percussive granola that satisfies each nook and cranny of your production.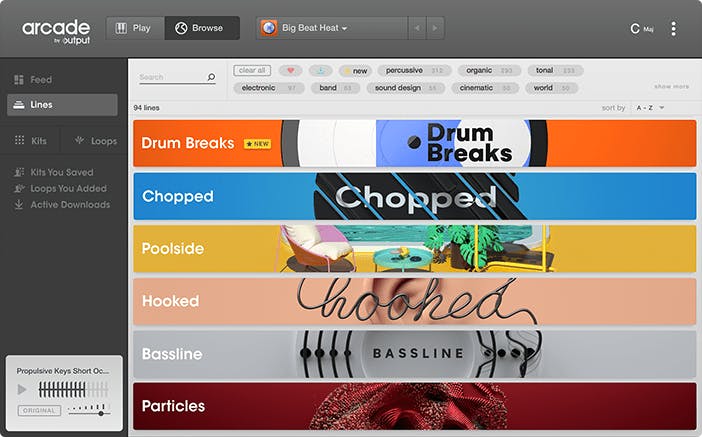 New to Arcade?
Arcade is a sample playground with new content delivered every day and tools to transform it all so it sounds like you. It even works with your own loops.
Learn more
---