Exhale
The First Truly Modern Vocal Engine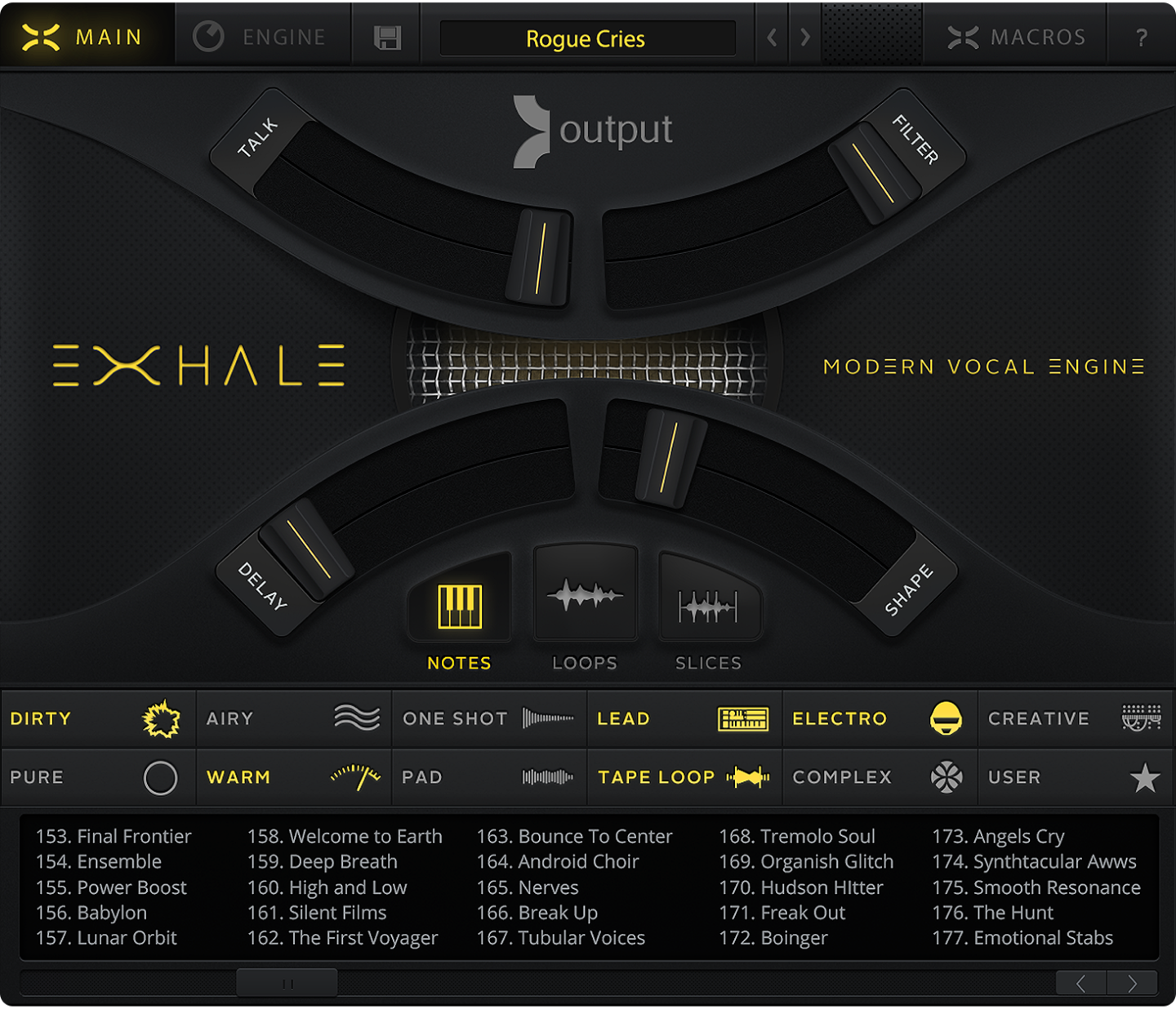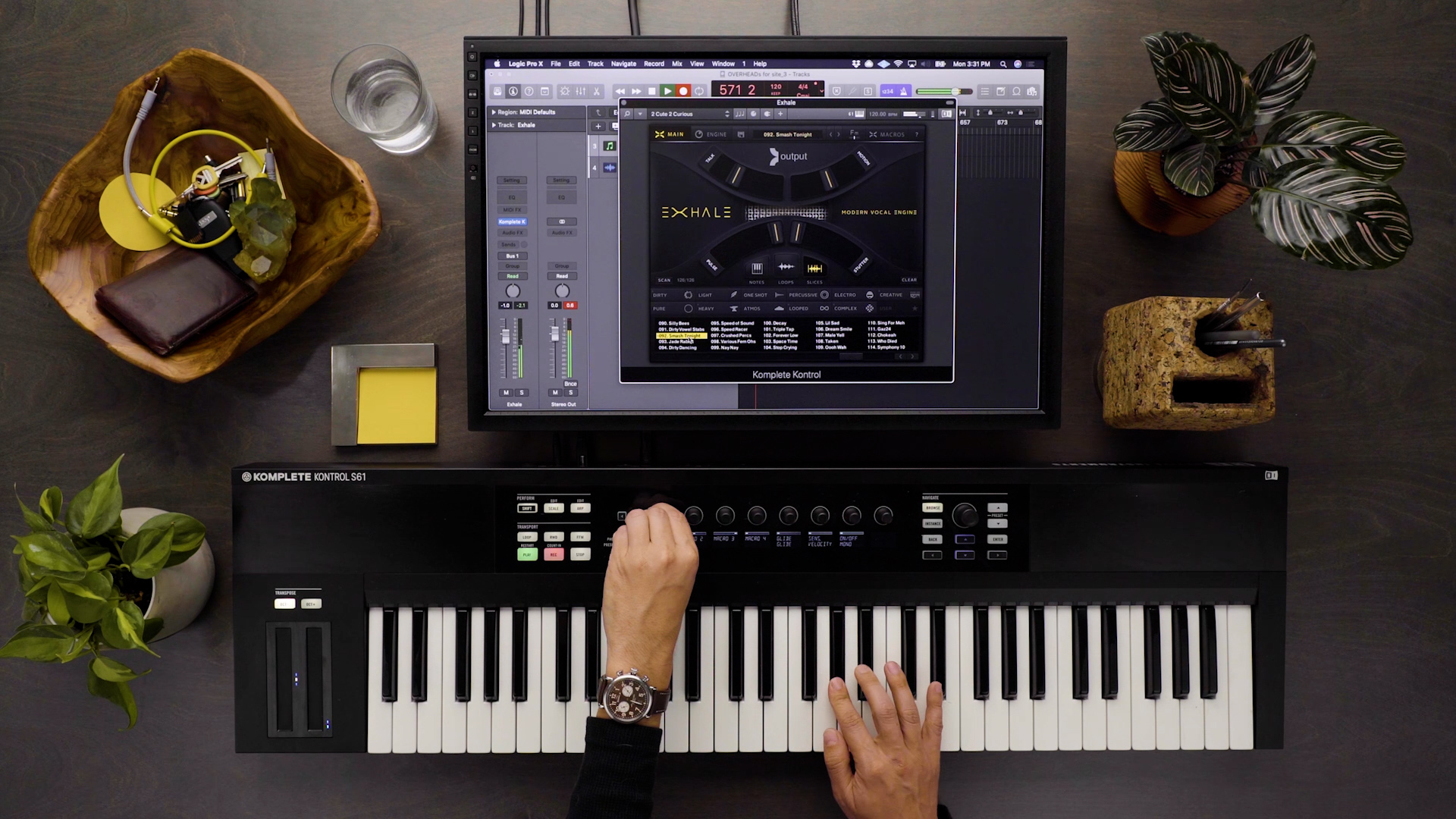 Hear it in action
Hear It In Action

EXHALE by Output

John Nye Performs With EXHALE by Output

In the Studio with !llmind

Walkthrough

Chris Lake's First Hour With EXHALE by Output

Our Favorite Presets

Sweater Beats Using EXHALE on Hayley Kiyoko
See all videos
A vocal engine for today's modern sound
As musicians, we've always wanted (and could never find) a vocal product that captured the modern sound of today's records and most creative scores.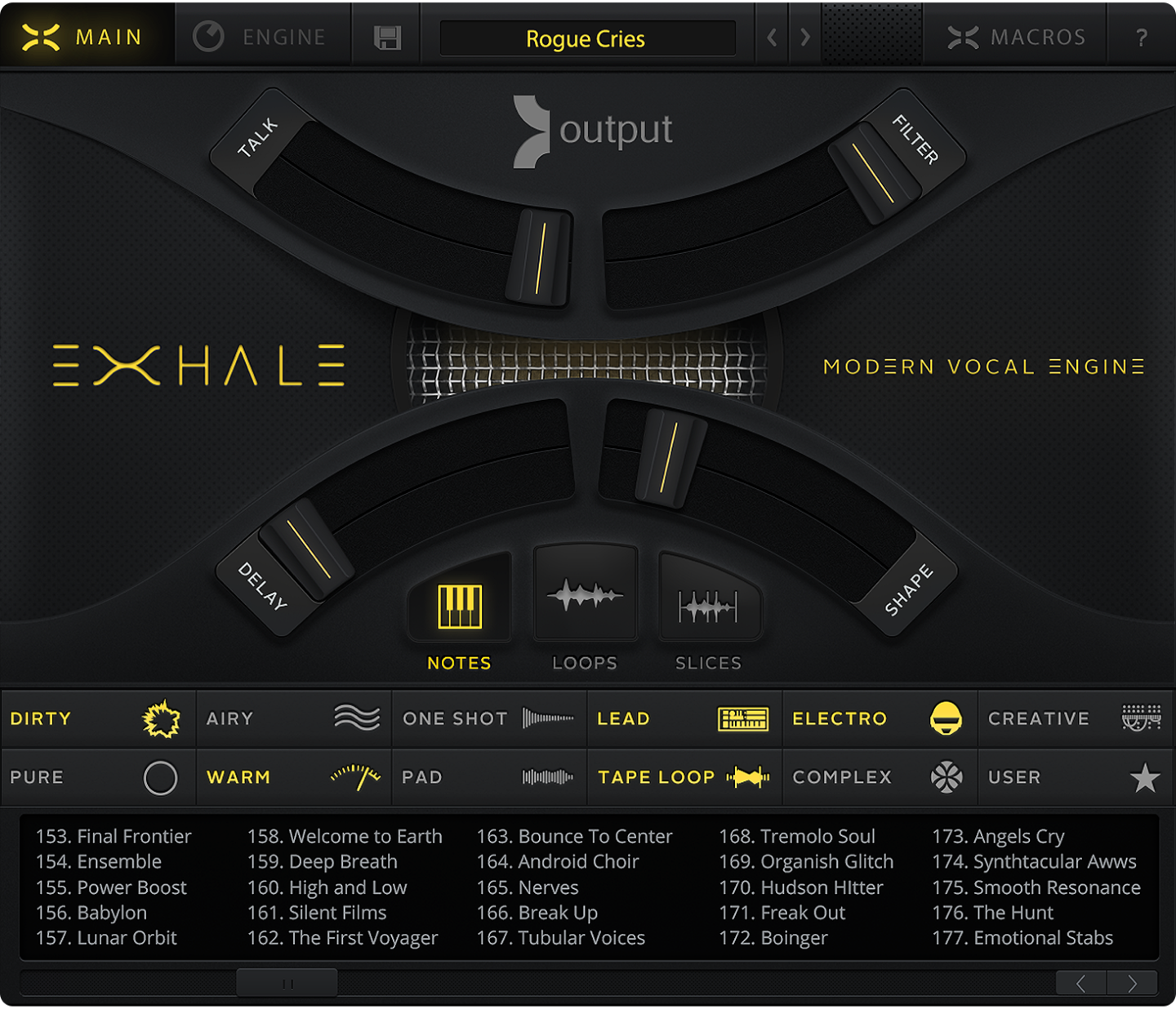 Awe-Inspiring Vocals
We asked today's most sought-after producers to elicit breathtaking performances from the crème de la crème of session singers, band leaders, and choral ensembles.
Play it Your Way
Thanks to three independent engines, Exhale's adaptive samples can be utilized as loops, slices, or chromatic sounds. In other words, there's no way it can't be played.
Seasoned to Perfection
Through the collective wizardry (and outboard gear) of 21 spectacular sound designers, every raw vocal performance has been souped up to make waves in the modern music scene.
Easy Tweaks
Hard to believe, but this is just a starting point. Fiddle with every imaginable facet, from macros and FX to the loops themselves, and make your sounds go the extra mile.
Don't just take our word for it
"EXHALE is dope!"
"EXHALE is absolutely insane."
"EXHALE is vital to any producer's arsenal."
"EXHALE is a remarkable instrument."
"I didn't know I needed EXHALE until I got it. Thankful to have this great new library."
"Every producer should have EXHALE in their studio."
"Yet another powerhouse from the visionaries at Output."
"Unique, interesting and beautiful."
"Truly unique and undeniably modern."
"Absolutely stunning! A must have tool!"
Key Features
500 Unique Presets
3 Modes: Notes, Loops & Slices
10 GB raw material
Custom FX Presets
Custom Macros Per Preset
Snapshots for Maschine
Macro Editing
Main and Engine Pages
Automatable Insert and Mod FX
System Requirements
Mac OS X 10.12 or higher *
Windows 7 or later
At least 4 GB of RAM, 8 GB is recommended
At least 10 GB of free drive space
Kontakt 5.8.1 or higher
64 bit DAW is recommended for optimized performance

* (Please note Native Access is required for the activation of our Kontakt based instruments)
Free Kontakt Player
IMPORTANT

If you own the full version of Kontakt, you can update using Native Access. If you don't own Kontakt, you can download the free version here.
NKS-ready
NI's Native Kontrol Standard allows all Output products to work seamlessly with Komplete Kontrol keyboards and Maschine, letting you access 1000s of snapshots and quickly dive into sound design with custom mapped control knobs.
DAW Support
Ableton Live 9.2.2+ / 10.1 (Mac & PC: AU, VST)
Bitwig 1.3.9 + (Mac & PC: AU, VST)
Cubase 8 + (Mac & PC: VST)
Digital Performer 8 + (Mac & PC: AU, VST)*
FL Studio 12 + (PC: VST, VST3)
Garageband 10+ (AU)
Logic Pro 9+ (Mac: AU)
Native Instruments Maschine 2.4 + (Mac & PC: AU, VST)
Pro Tools 10.3.5 – 12 (Mac & PC: AAX)
Presonus Studio One 3.2.2 (Mac and PC: AU, VST, and VST3)
Propellerhead Reason 9.5+ (Mac & PC: VST)
Reaper (PC: VST)
Cakewalk by BandLab (PC: VST3)*
Product Manual
Download the product manual for EXHALE here.
Add expansions to Exhale

Bundle it all
Output Bundle
Output Bundle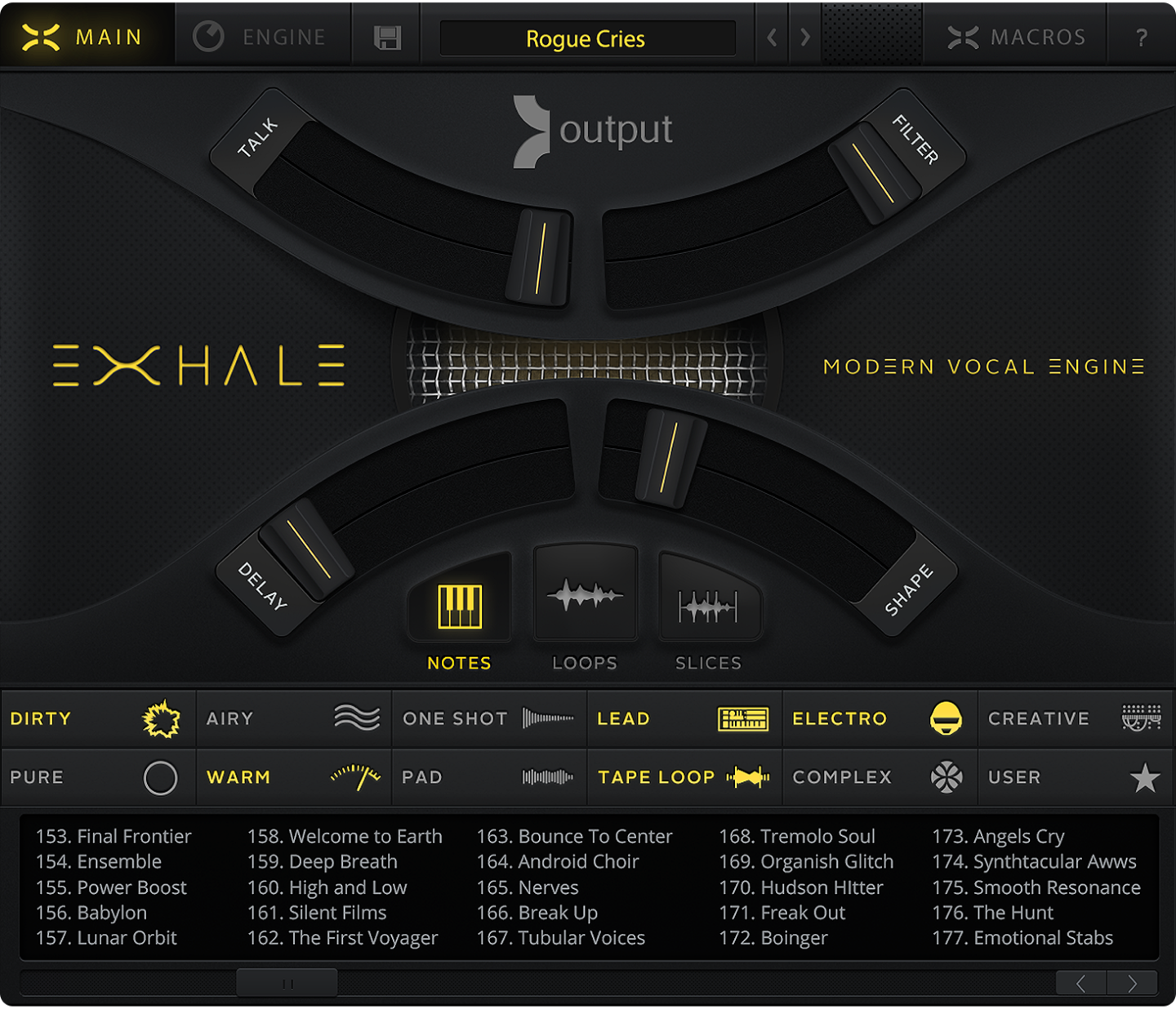 Output Bundle
Includes 10 Engines + 22 Expansions
We help
you make music
70 or so musicians, our pets, and at least 4 espresso machines wake up every day and head to our WFH offices to make sounds with cutting edge technology so you can focus on being creative.
---