Thermal
Interactive Distortion Plugin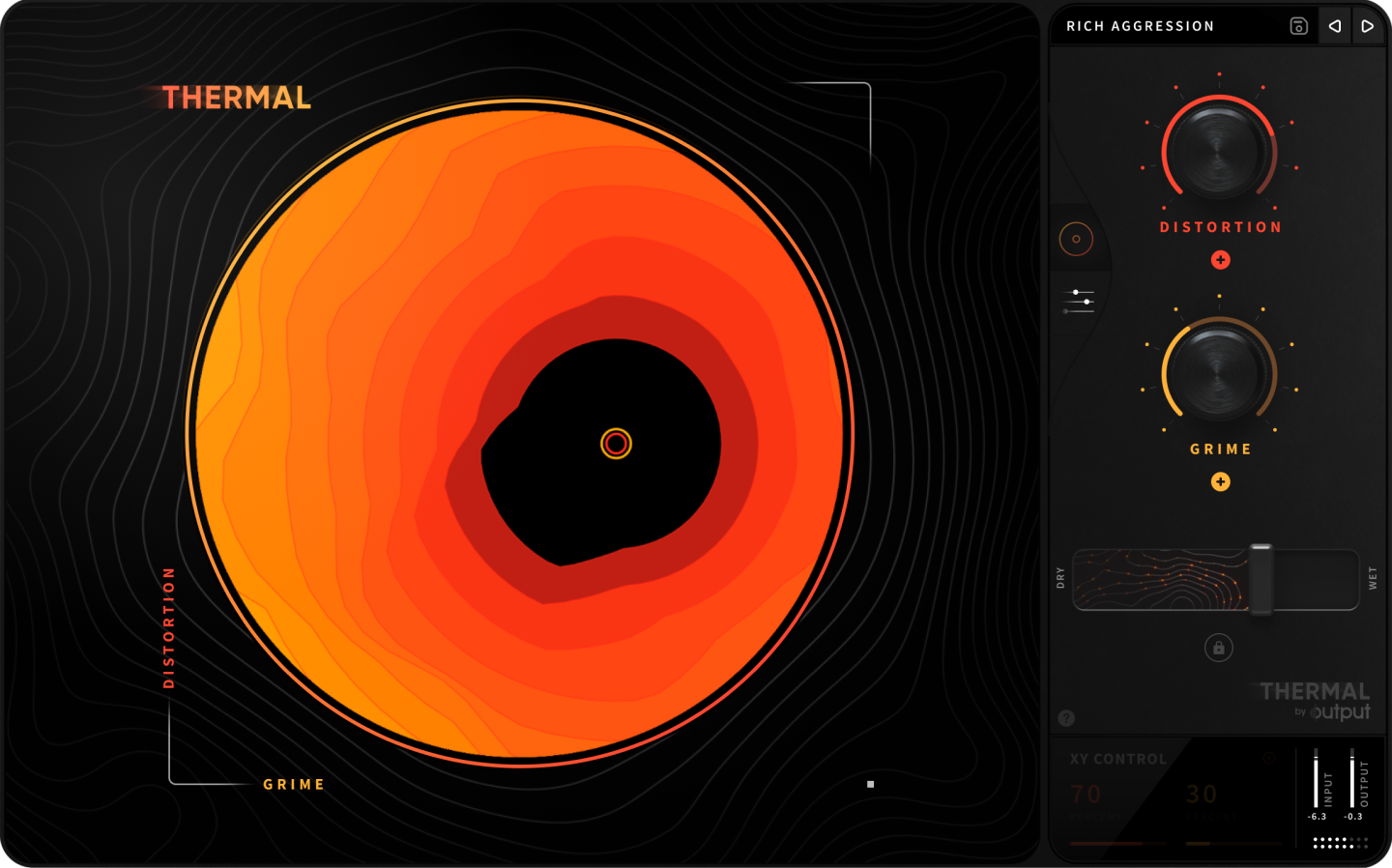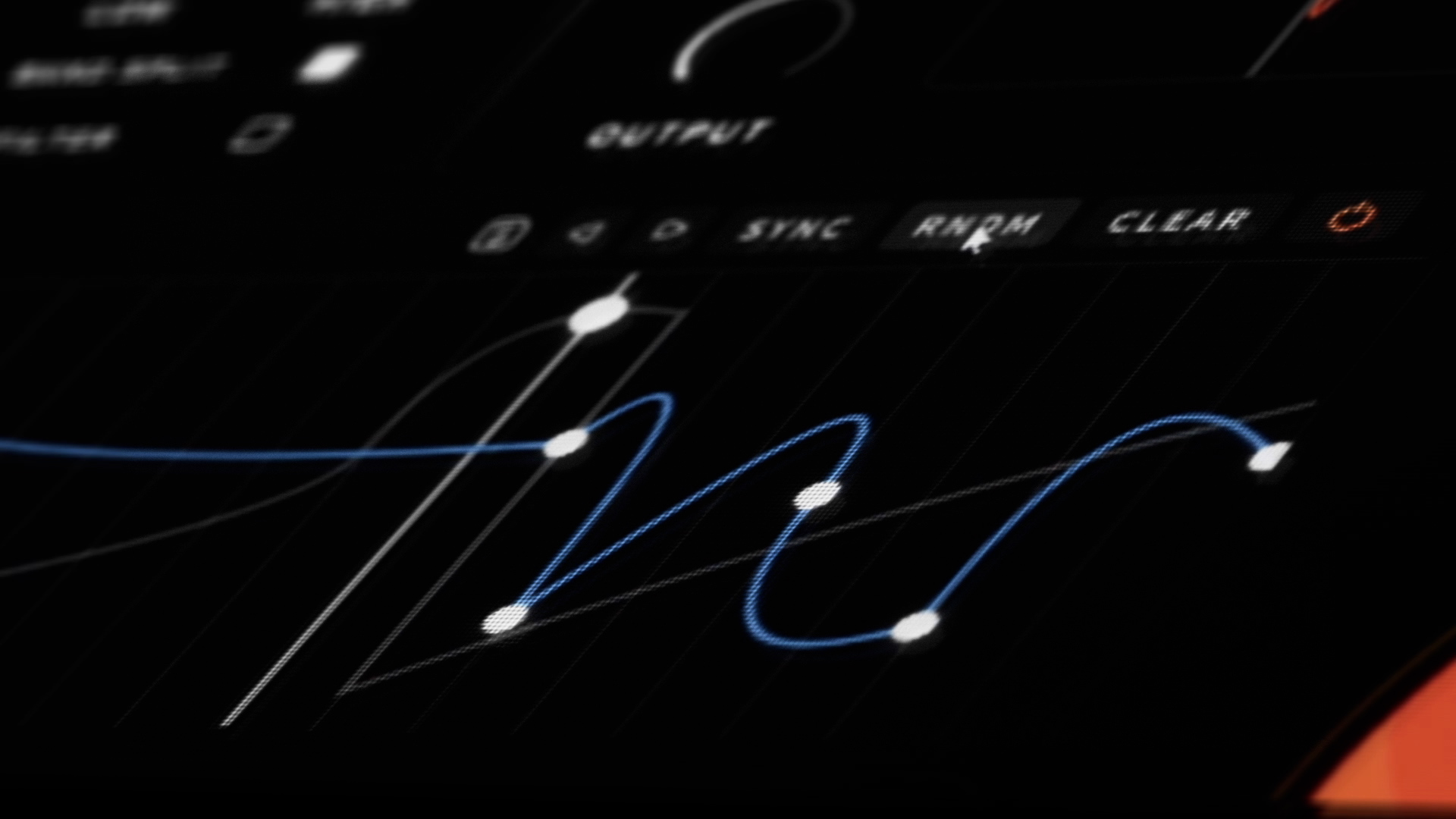 Hear it in action
Interactive Distortion FX Plugin

Walkthrough

Advanced Distortion

Modulation, Effects, & Macros

Our Favorite Presets
See all videos
Interactive Distortion Plugin
THERMAL makes it easy to experiment and dial in new distortion sounds. A user-friendly experience is key to controlling the deeply powerful, multi-stage engine.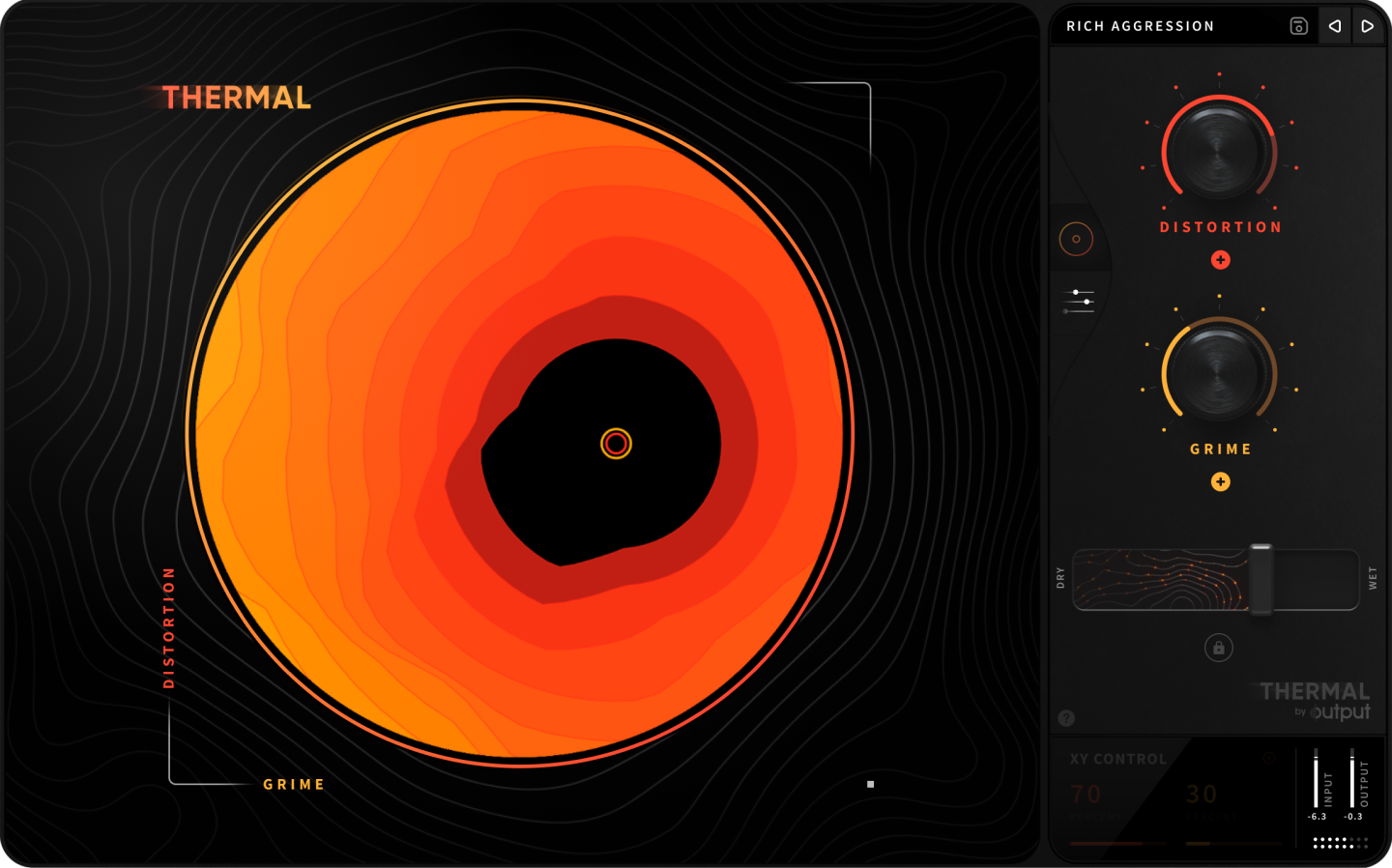 More Than Distortion
Far beyond traditional multi-band distortion, THERMAL ignites creativity with limitless features like band split, which activates crossover filters for deeper frequency control.
Yes, You Can Distort That
Depending on the sound source, THERMAL intuitively guides you to the presets that really make it pop.
Eye-Popping XY Control
Effortlessly blend multiple distortion parameters with THERMAL's circular XY macro, meticulously layered and totally customizeable. Not to mention, it looks pretty cool.
Never Break a Sweat
Less CPU usage gives you all the more reason to pour that hot sauce all over ARCADE, or any OUTPUT instrument, for maximum flavor.
Don't just take our word for it
"Finally, it's the software distortion we've been waiting for. Thermal is distortion as actual sound design tool. Psycho killer, c'est précis."
"THERMAL is a powerful plugin that sculpts sounds with precision. Whether a sound needs subtle coloration or transformative destruction, THERMAL can make it happen."
"THERMAL is the sort of inspiring sound-mangler you'll find yourself turning to whenever you need to overcome a creative roadblock."
"THERMAL instantly felt familiar, and it's amazing how well it can tighten and bring out the nuances in your sounds."
Key Features
250+ presets for instant playability
A circular XY Control linked to distortion parameters
Multi-stage distortion and effects processing
Mid-Side and time-based width
15+ custom distortion types
9 built-in FX with an additional master compressor and filter
Value readout panel for better understanding of controls
Favoriting feature in Presets menu
Built-in Tool Tips on Advanced page
System Requirements
AAX, AU, VST, VST versions included
64 bit compatible (Mac)
Mac OS X 10.9 or higher
32 and 64 bit compatible (PC)
Windows 7 or later
At least 8 GB of RAM, 16 GB is recommended
At least 400 MB of free drive space

DAW Support
Ableton Live 9.2.2+ / 10.1 (Mac & PC: AU, VST)
Bitwig 1.3.9 + (Mac & PC: AU, VST)
Cubase 8 + (Mac & PC: VST)
Digital Performer 8 + (Mac & PC: AU, VST)*
FL Studio 12 + (PC: VST, VST3)
Garageband 10+ (AU)
Logic Pro 9+ (Mac: AU)
Native Instruments Maschine 2.4 + (Mac & PC: AU, VST)
Pro Tools 10.3.5 – 12 (Mac & PC: AAX)
Presonus Studio One 3.2.2 (Mac and PC: AU, VST, and VST3)
Propellerhead Reason 9.5+ (Mac & PC: VST)
Reaper (Mac: AU, VST)
Cakewalk by BandLab (PC: VST3)*
Product Manual
Download the product manual for THERMAL here.
Bundle it all
Output Bundle
Output Bundle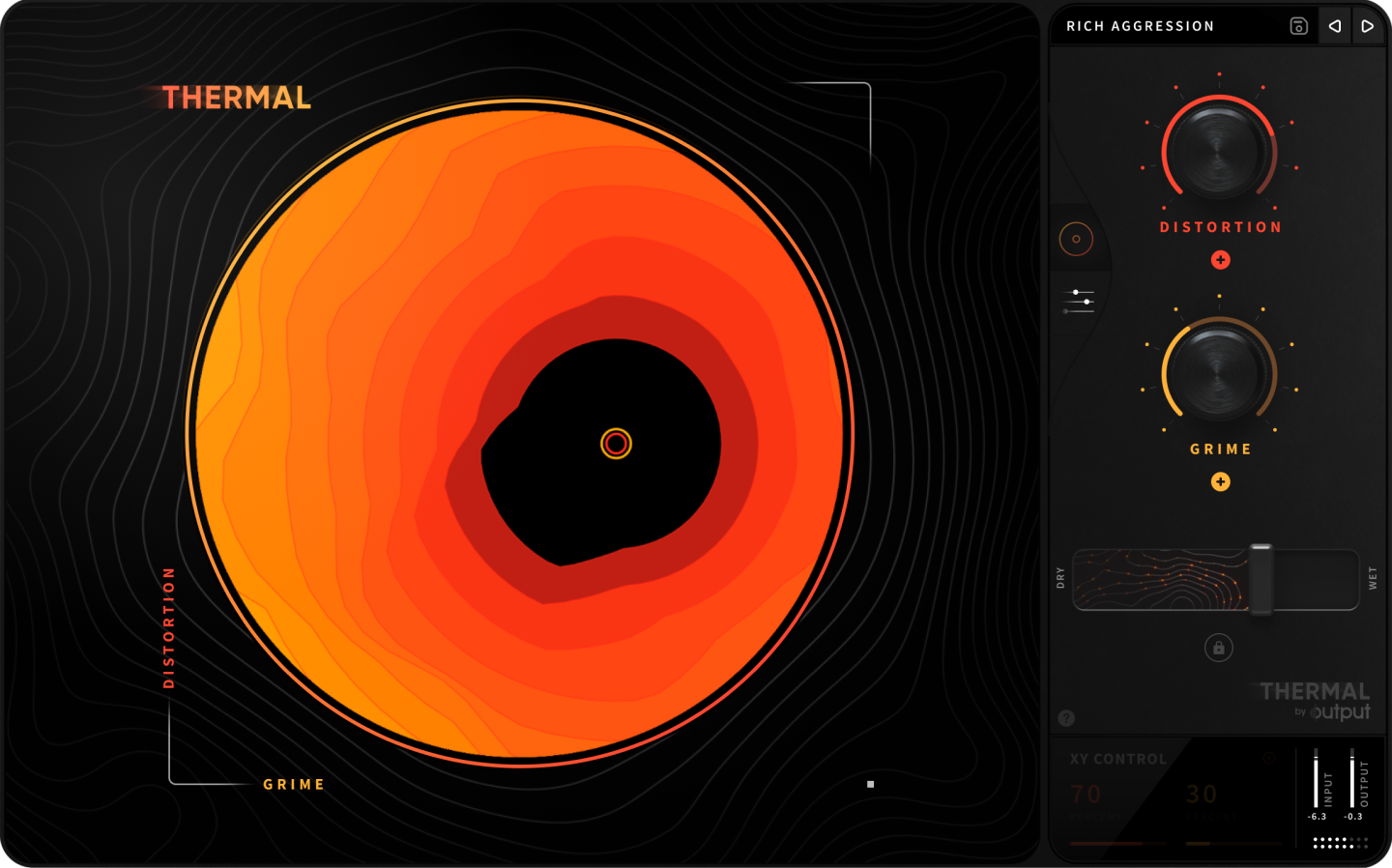 Output Bundle
Includes 10 Engines + 22 Expansions
We help
you make music
70 or so musicians, our pets, and at least 4 espresso machines wake up every day and head to our WFH offices to make sounds with cutting edge technology so you can focus on being creative.
---