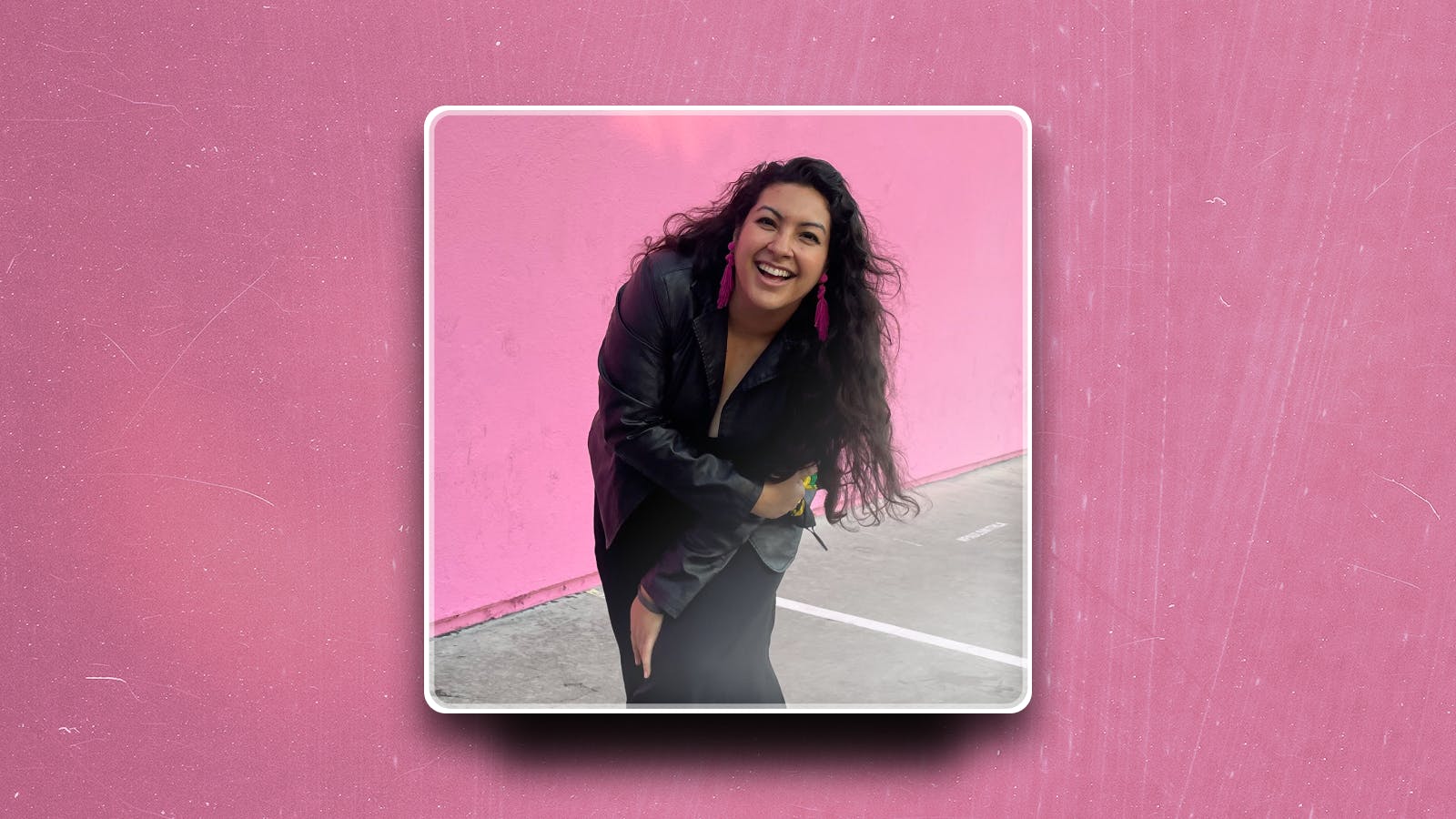 Meet our crew! Output has some impressive individuals in its ranks — from industry influencers to music producers, record label owners, and audio engineers. Every edition of Output Afterhours aims to highlight the talented people who make our tools come to life.
On deck is Kelly Rodriguez, Product Marketing Coordinator at Output. A lifelong music lover and music creator with enthusiasm to spare, Kelly is an integral part of the marketing team who helps bring creative campaigns to life.
What do you do at Output?
I specialize as the Product Marketing Coordinator. I work on the meat and bones of email and social campaigns, as well as launches for Arcade, hardware, and anything else related to the brand. I try to figure out the best way to strategically communicate how people can use our products in their everyday life.
What does a day in the life of Output look like?
I start my day by gathering my thoughts and checking on the status of each of my projects. Then it's a lot of communicating with cross-functional partners — like people from the web team or product team — to make sure that we're all on the same page when it comes to collaboration. When I wrap at the end of day, I try to play around with one of our Engines, just to explore and feel like a kid again.
There are some special days where everything revolves around a launch, which is very fun for me because I get really enthusiastic. I become the typing cat meme.
What is your musical history?
There's a lot. I started off with church choir back in the day. Then I took some singing lessons in fifth grade, picked up guitar around seventh grade, and then got into musical theater in high school. I still play guitar. I have an acoustic/electric Ibanez guitar, which I love. I can just plug it in, which makes recording a lot easier.
Also, I've been writing songs since I was about 14. Songwriting is an avenue for me to express myself. I feel my way through things. Recently, I've been dabbling in music production, which has given me a chance to make my songs come to life in a new way. At some point, I'll release some of them as an EP.
Tell us about your blog, Sounds Like Feels Like
I studied journalism in college and there's still a part of me that loves to write. So I started a music blog called Sounds Like Feels Like, which I contribute to on a weekly basis.
I envisioned the space to be a place for music curation, where I expose people to the bands I listen to through the lens of journal entries. I tend to stay aware of how certain songs speak to me and reveal something that I need to hear at a certain time. My whole philosophy with the blog is that music is so tied to the human experience that you need music to process it. So the idea that music is the soundtrack of your life is very much what grounds it.
What's your favorite project you've worked on at Output?
The Arcade 2.0 launch was a special moment because it was the first big project that I worked on. It was also the first time I worked from the office! It was fun to be there with the team in an all-hands-on-deck moment. I was able to get in the weeds of Arcade and what Output is all about.
How does your music background help you in your work?
Specifically within product marketing, since I have some musical knowledge, I'm able to approach projects from a more accessible perspective. It's important to keep things simple and not get into the jargon.
Because I love music so much in so many different avenues, I get excited by the creative process of musicians and it gives my work so much more meaning. One of the things that I go back to every day is Output's mission: We help people make music. Inspiring and helping to foster creativity is so important. I can't believe this is my job.
What do you think is the most beautiful sound in the world?
The last note that is sung in the musical "In the Heights." It's my favorite musical and I was in a production of it in high school. It was very emotional for me at the time because it was the first time that I saw Latino representation on a musical stage.
Every time we would rehearse and get to that last note, I got chills. I definitely cried on stage during the opening night and the last night. There's something about a five-part harmony that gives me goosebumps.