9 Super Useful Gifts for Guitar and Bass Players
From looping pedals and cleaning kits to mobile recording solutions, here's a quick list of the best gifts for the guitarist in your life.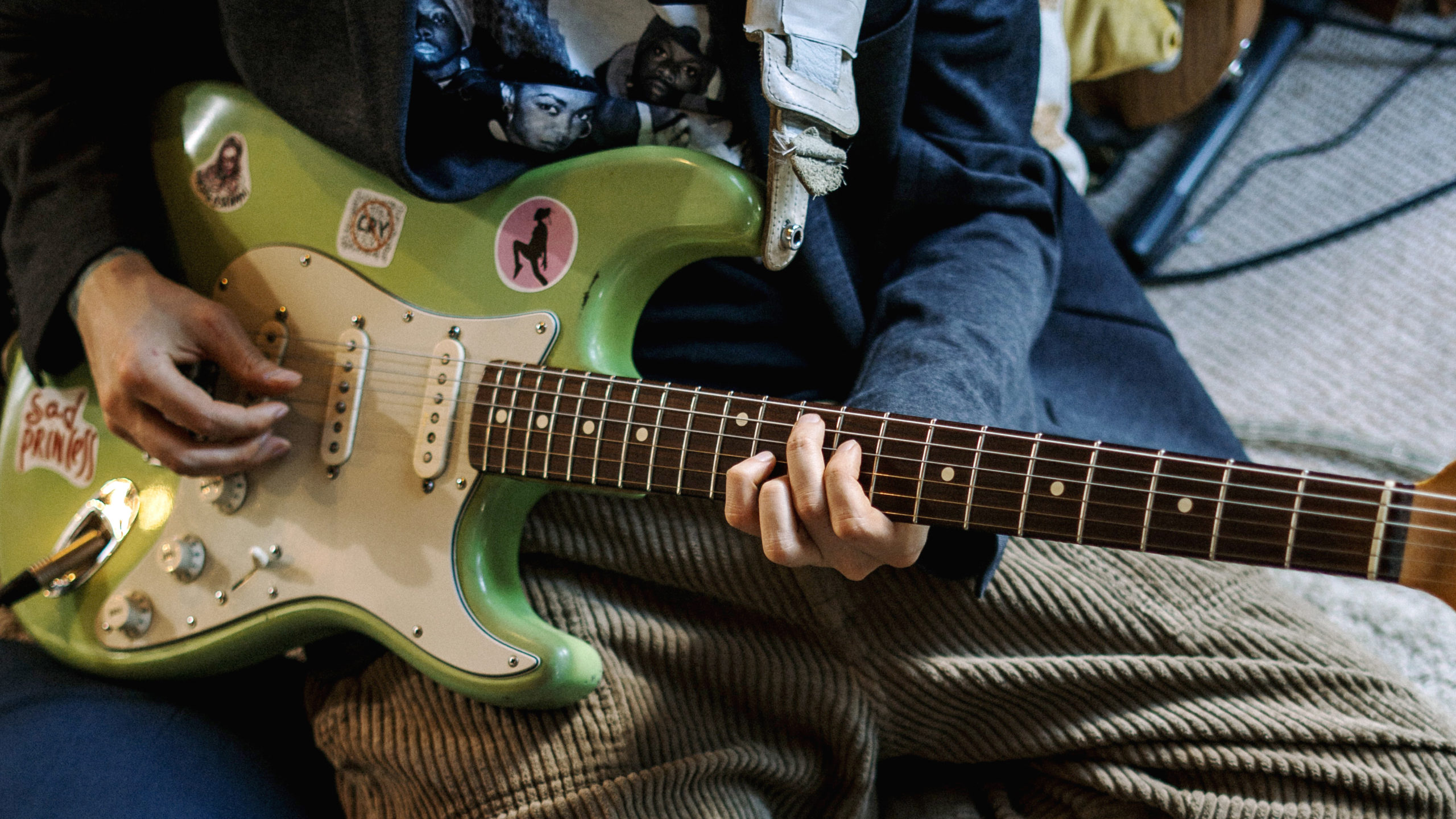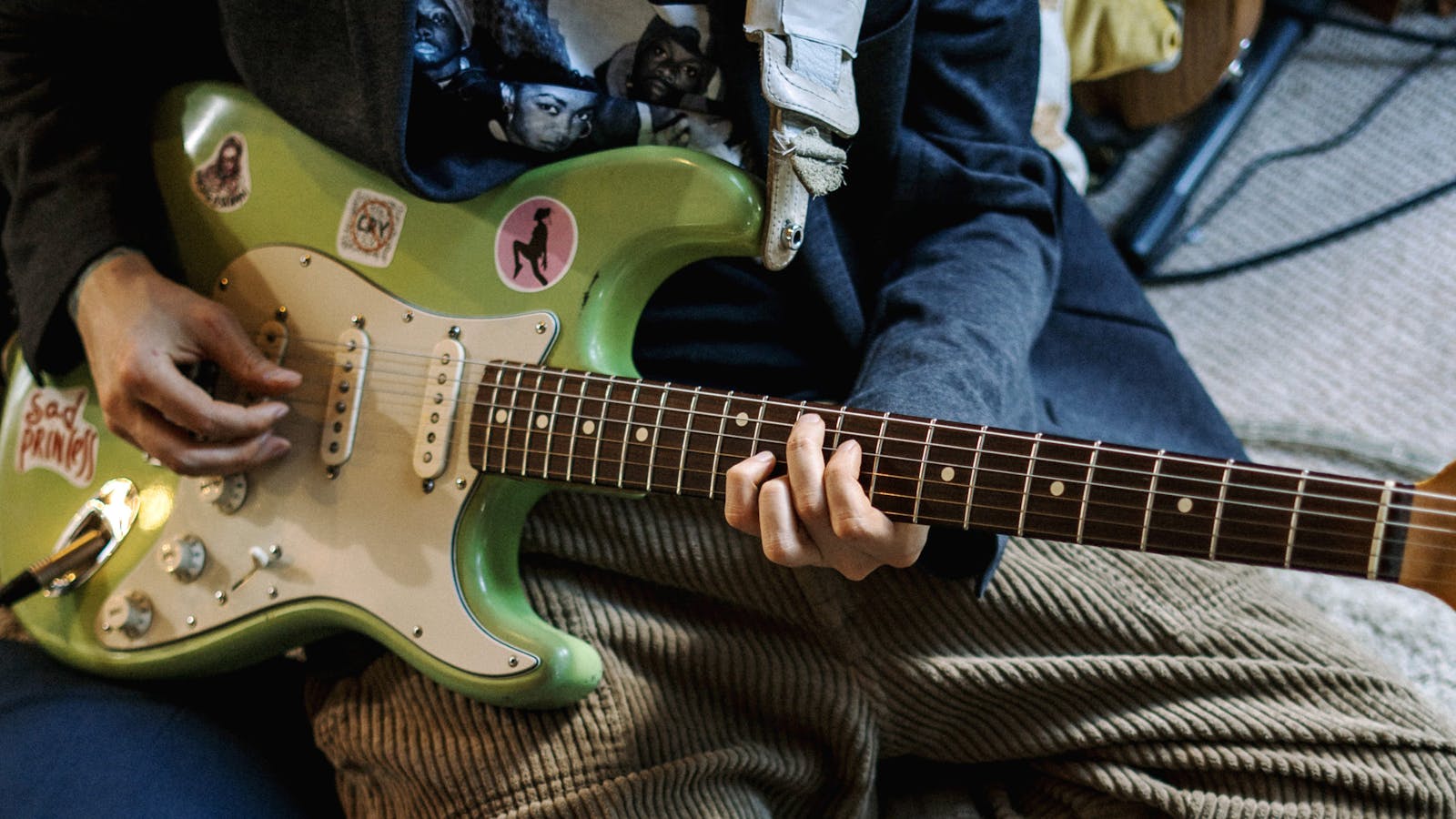 Guitarists can be a tough bunch to shop for because we're all so particular. Each player has their own unique tastes, quirks, and sonic needs. Not all gear fits every musician, and you always run the risk of buying something just to have it collect dust at the bottom of a drawer for years.
What guitarists really want are the gadgets that will undoubtedly improve their playing experience, but are hesitant to buy themselves. There are certain tools and toys that are sure to spark joy for any guitar or bass player, regardless of their musical style or experience level.
From looping pedals and cleaning kits to mobile recording solutions and reliable 1/4-inch cables, here's a quick list of the best gifts for the guitarist in your life, whether that's a friend, a family member, or yourself. (You deserve it.) One area this list won't cover is the best gig bags and cases for guitars. For that, check out our list of the best backpacks and bags for touring musicians in 2021.
Otherwise, read on to find the perfect item for any guitarist in your life.
1. Divine Noise Guitar Cables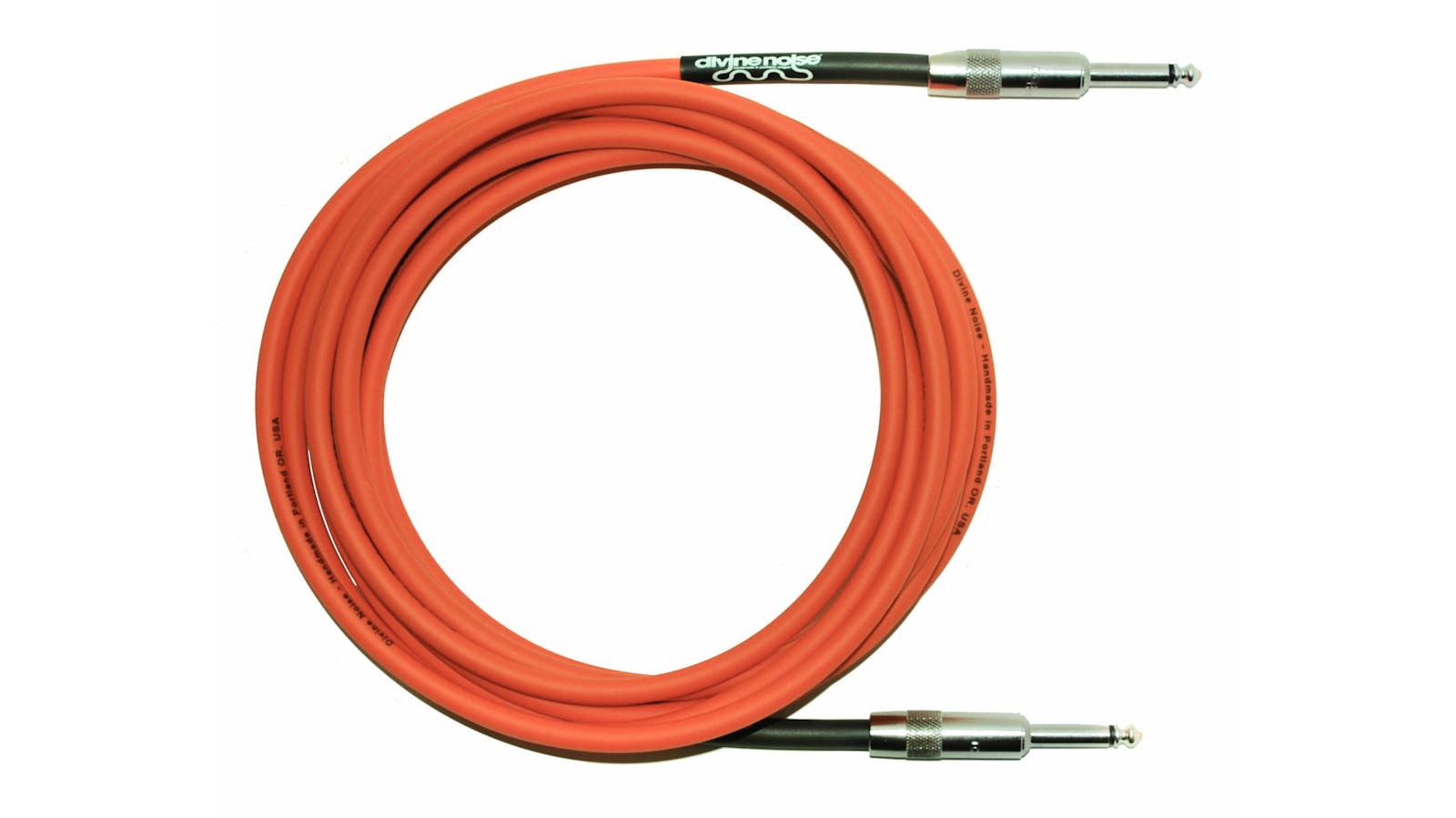 Pros: Highly configurable colors/lengths/styles, lifetime "no hassle" warranty
Cons: More expensive than some other cables because they're built to last
What do Tame Impala, Joan Jett, the Killers, and Bob Dylan have in common? They all use Divine Noise guitar cables on stage. Handmade in Portland by company founder Gil Divine since 2009, these cables are renowned among touring musicians for their indestructibility on the road. Cables are an often-overlooked part of any guitarist's signal chain; Divine knows this, and refuses to spare any cost in his work.

"Night after night, the artists that use my cables do so with confidence; knowing that they will not fail or break leaves them able to focus on their music," Divine writes on his website. "That is my word and I stand behind it 100 percent. "I am a control freak. I hand-solder every cable; if it says Divine Noise on it, I not only designed the cable, but I made it with my hands."

These cables come in a variety of colors and styles. The coolest might be the unique "50/50" configuration, which combines eight feet of traditional straight cable with 22 feet of coiled cable. The lifetime warranty means that Divine will repair or replace your purchase for free if it ever stops working — possibly making these the last cables you'll ever need to buy.
2. StewMac Guitar Cleaning Tool Set with ColorTone Clean + Shine and Scratch Remover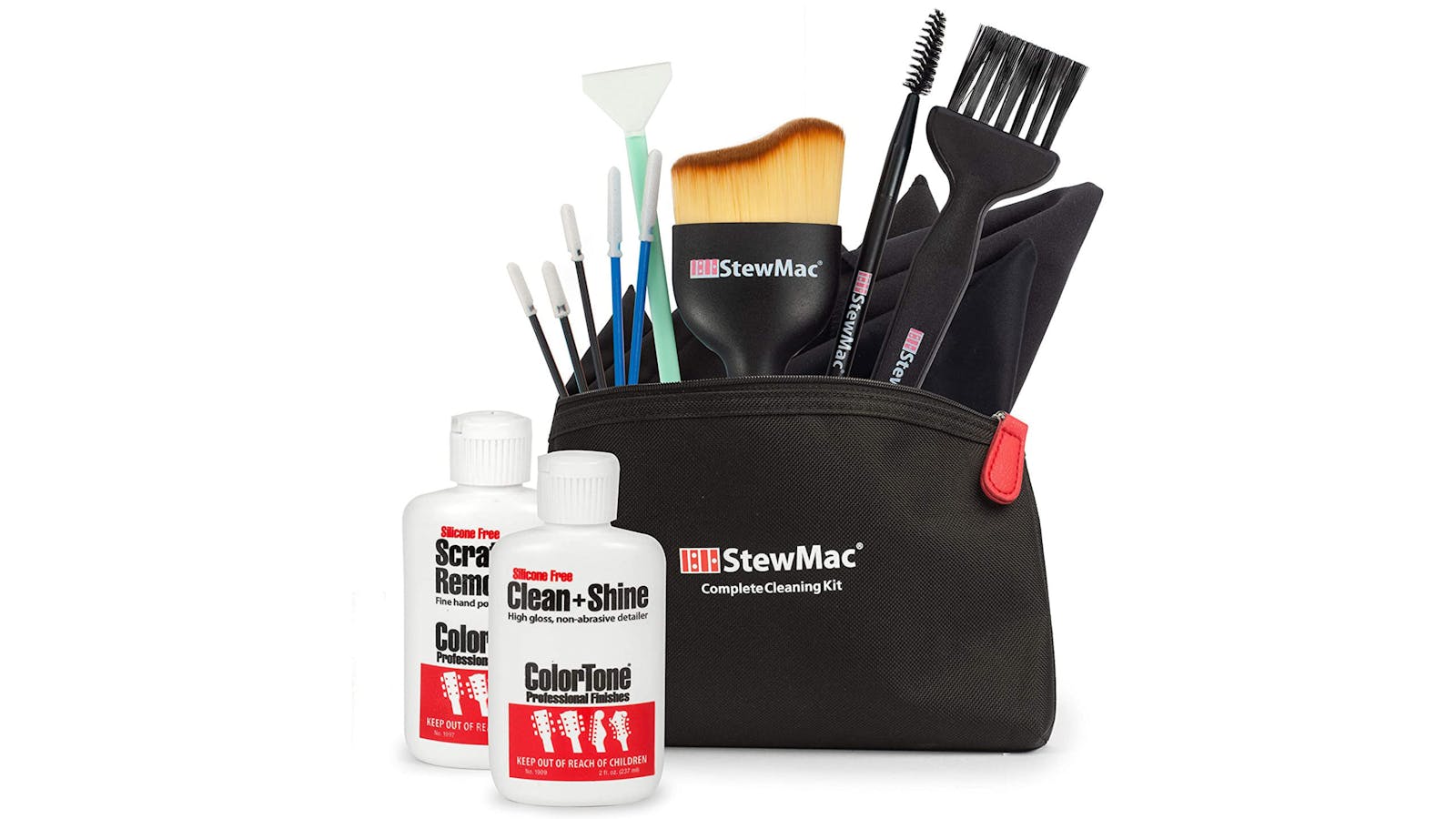 Pros: Keep your guitar as fresh as the day it left the factory, soft and stiff-bristle brushes included for all cleaning situations
Cons: No included fretboard oil
Like anything we're constantly touching with our hands, guitars and bass guitars will accrue muck and grime over time. It's important to keep your instrument spruced up, which makes the StewMac Guitar Cleaning Tool Set a perfect gift.

The full kit comes with microfiber cloths and various brushes and cleaning swabs of different types to remove dirt and other nastiness from your fretboard and guitar finish. You can opt to buy the cleaning kit on its own or with StewMac's proprietary ColorTone Clean + Shine Polish and Scratch Remover, which can help restore your axe to its glory days.

Will maintaining your guitar make you a better player? Probably not. Will it make you more likely to want to pick it up and write a new song? Absolutely.
3. LEKATO Looper Pedal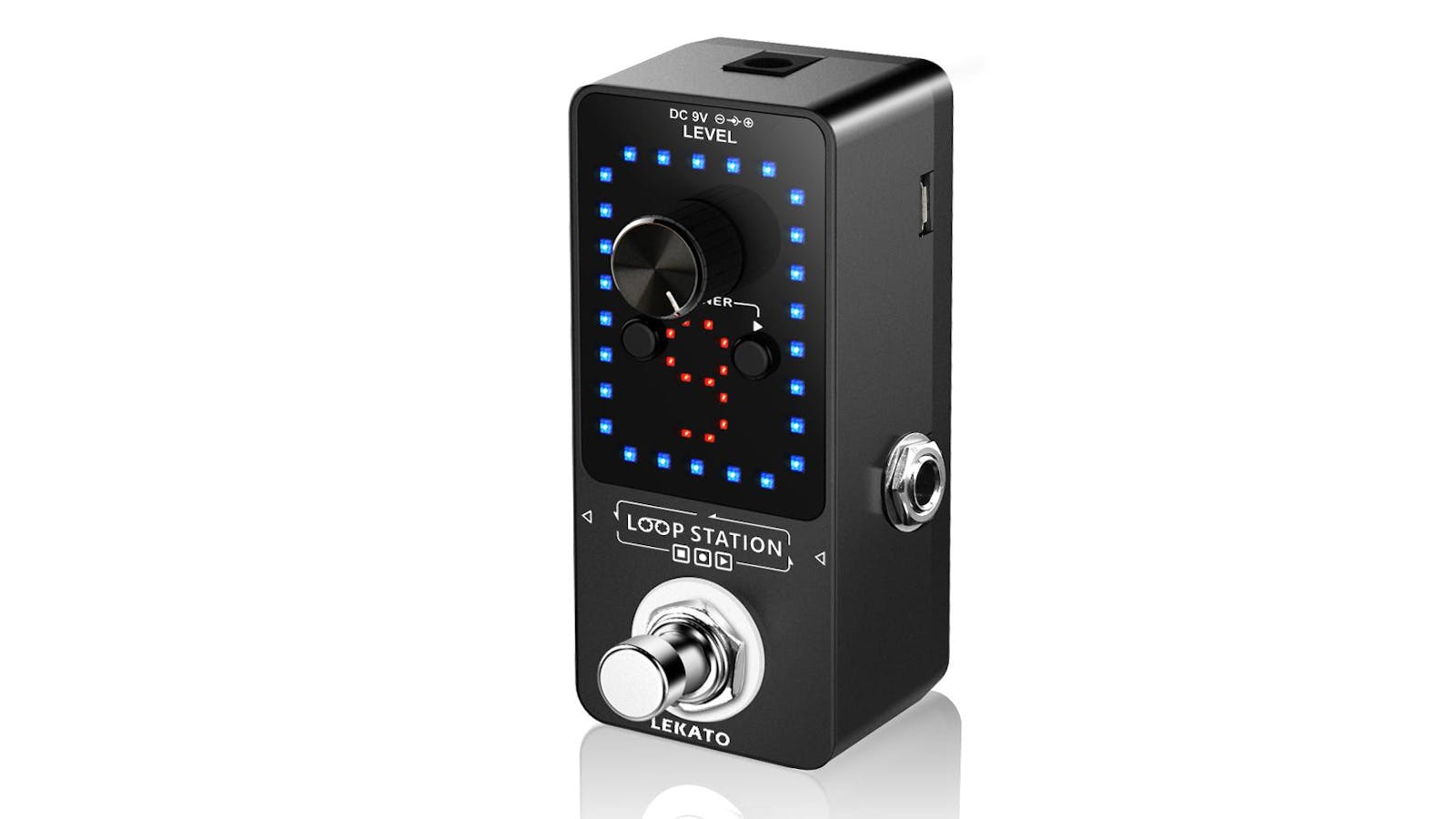 Pros: Studio-grade audio (48kHz sample rate and 24-bit depth), built-in tuner, takes 9V power, Windows and Mac compatibility for saving or uploading audio
Cons: No external storage support
Looper pedals let guitarists record phrases of themselves playing and layer different ideas without having to deal with any recording software, making them an ideal tool for songwriting. There's not a lot of information out there on the LEKATO brand, but one thing's for sure: The company's looper pedal packs a massive punch for its price and size.

Place the LEKATO Looper at the end of your signal chain and you get access to nine different loop banks, with a total available recording time of 40 minutes. Even if you aren't dubbing parts atop one another, it's a great way to capture your ideas in real time without the pressure of a recording button.

That being said, if you are looking for a way to properly record your guitar, or shopping for a guitar player who wants to get started on their first demos…
4. IK Multimedia iRig HD 2 Guitar Interface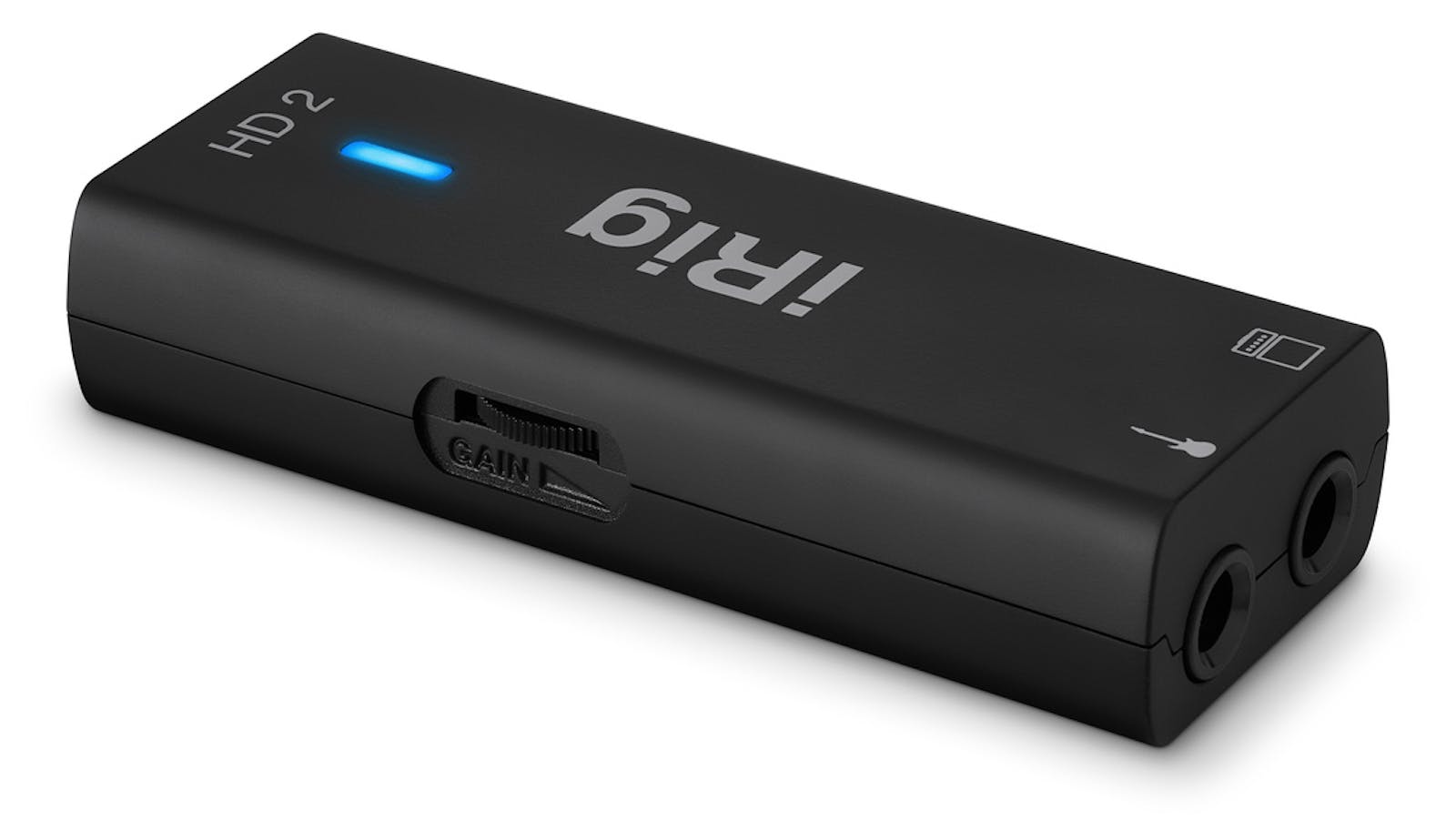 Pros: Pro-grade converters and preamp for recording on the go, headphone jack and amp output, comes bundled with AmpliTube
Cons: No Android compatibility, only takes Hi-Z and line level 1/4-inch input
For over a decade, IK Multimedia's iRig interface has been the premier recording solution for guitarists and bassists looking for a mobile recording option. The iRig HD 2 ups the ante, delivering top-notch recording features and software at an affordable price. Simply connect the iRig to your iPhone, iPad, or Mac/PC, plug your guitar or bass into the iRig, and download the included AmpliTube software to tap into a bevy of effects pedals, amps, and cabinet simulations.

It looks like a toy, but don't get it twisted: This is a professional-grade tool that you can use for recording work and live performances alike. The internet guitarist Steve Lacy famously produced Kendrick Lamar's DAMN. track "Pride" on his iPhone and used iRig to lay down guitar parts. And, the new 1/4-inch amp output on the iRig HD 2 means you can use your phone or laptop as a pedalboard while playing into a real amp, with no hassle.
5. Schaller S Locks Guitar Strap Locks and Buttons
Pros: Easy installation, no rattling or squeaking, one set of locks can work across multiple guitars
Cons: Extends the length of your guitar so it's not ideal for molded cases
Anyone who's ever played a rowdy show will tell you: Having your guitar fall off the strap and plunge to the floor in the middle of a song is a veritable nightmare. That's why many musicians use strap locks, which are metal buttons that can be installed on your guitar to help keep the strap from ever slipping off.

The original guitar strap locks were patented by the German company Schaller in 1981. The company relaunched its signature line of "S-Locks" in 2018 with a new design, eliminating the rattling problems that plagued previous models. At about $30 a pop, these are definitely not for everyone — especially when there are other, less expensive solutions for keeping your strap in place — but for the serious guitarist who wants to secure their investment, the S-Locks can be a lifesaver.
6. SoundBrenner Pulse
Pros: 6+ hours of battery life, thorough and well-designed app, tap tempo, Ableton Link support
Cons: Pricey for a metronome
Keeping time is an underrated skill, particularly for musicians who aren't playing a rhythm instrument. Any decent guitarist will tell you that practicing with a metronome is key — but listening to the click-clack of a metronome while trying to learn your guitar leads can get annoying fast. Enter: the Soundbrenner Pulse.

Soundbrenner emerged in 2017 after a successful crowdfunding campaign for its flagship product, the Pulse. A wearable metronome that uses vibration pulses and light flashes to convey a tempo for musicians, it's a great tool in the studio or on the stage. The company has since rolled out other products, like the Core smartwatch, but the original Pulse remains the best value.

Wrap the Pulse around your arm or your ankle, set the tempo on the included mobile app, and you're off to the races. You can even use the face of the Pulse as a tap tempo button to quickly set the right BPM without having to fiddle with the app. It's a thoughtful gift for every guitar player.
7. Vox Pathfinder 10 Combo Amp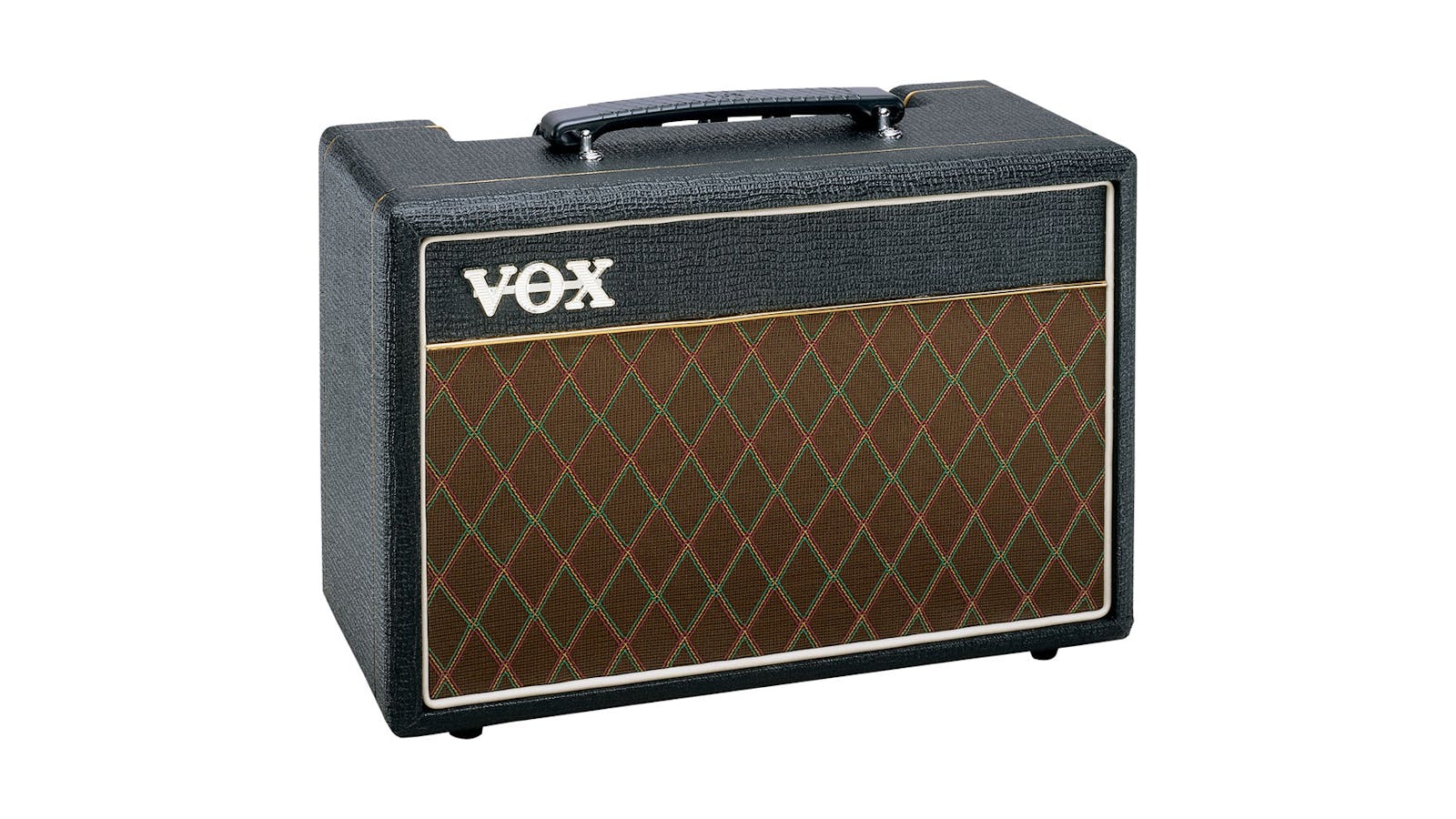 Pros: Looks like a Vox and sounds like a Vox, clean/overdrive switch, headphone/line out
Cons: No reverb, not quite loud enough to be viable for live use
Get the classic sound of the British Invasion without having to break the bank with the Vox Pathfinder 10. It looks like a shrunk-down version of its pricier tube-driven counterpart, the iconic AC30, but don't dismiss this amp based on size: It boasts a 6.5″ speaker and two channels (clean and overdrive), making it a great solid-state practice amp that can deliver both jangle-y goodness and hard-rock oomph.

Even if you already have another guitar amplifier, the Vox Pathfinder 10 can prove useful for trying out different tones when practicing. There's a headphone/line out jack for late-night solo sessions and recording. If you often have people over to play and you need a super affordable amp that can tap into excellent sounds with minimal adjustment, it's a great choice.
8. Snark Silver Chromatic Tuner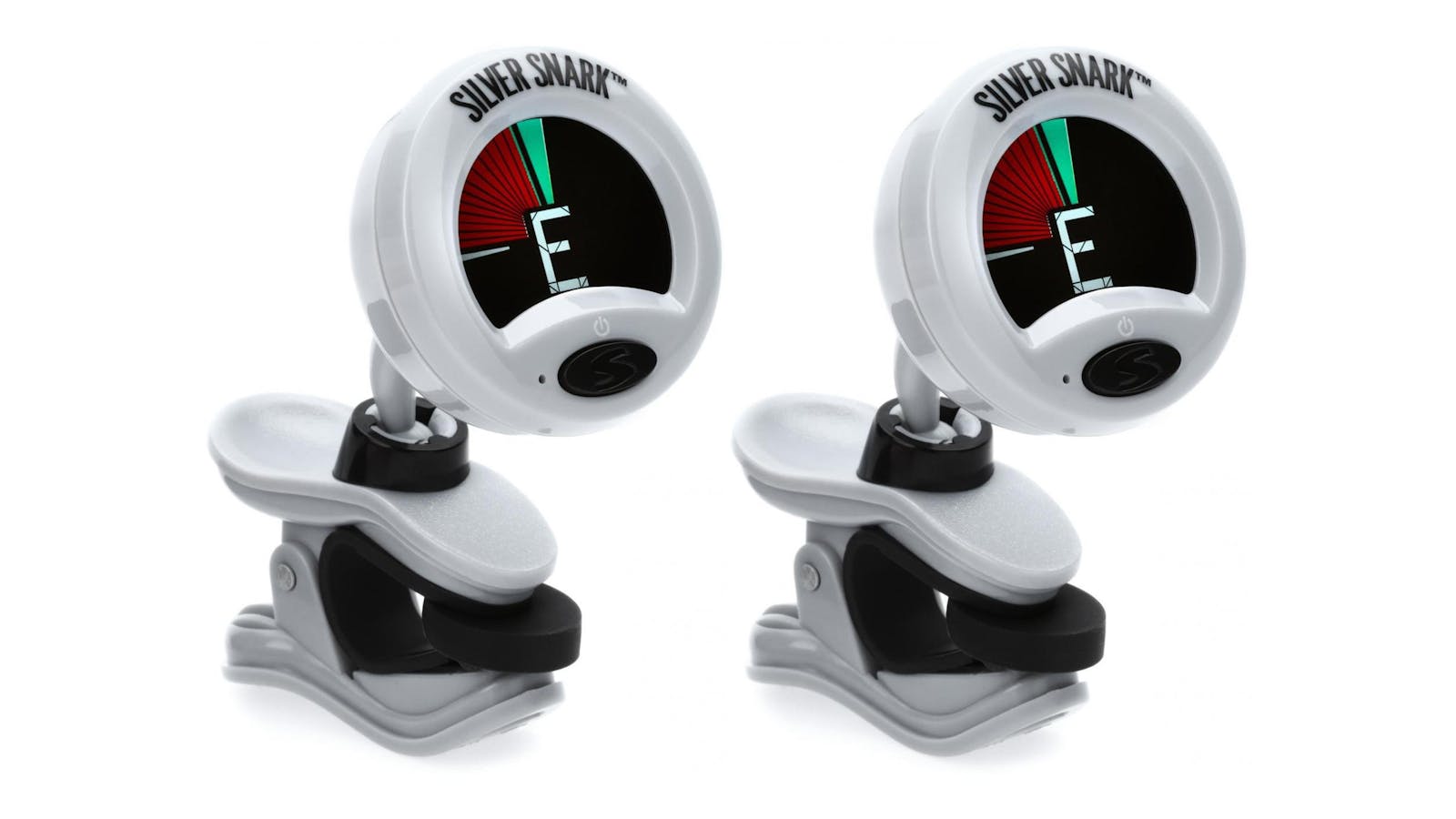 Pros: Keeps you in tune (your fans and band will thank you), durable clip made of vulcanized rubber
Cons: Pretty easy to lose so you might want to buy a few
It doesn't matter how well you can play if you're out of tune. A more established player will already have a tuner at the beginning of their pedalboard's signal chain, but for anyone who is missing one, the Snark Silver Chromatic Tuner is the perfect solution.

No more asking your bandmates to quiet down while you play open strings into an iPhone app to tune. Clip the Snark Silver to the headstock of your guitar or bass, turn your volume pot down, and tune in peace. There aren't any gimmicky secondary features; it just works, so that you can go to work. Any musician will appreciate having another one of these around.
9. Stompbox: 100 Pedals of the World's Greatest Guitarists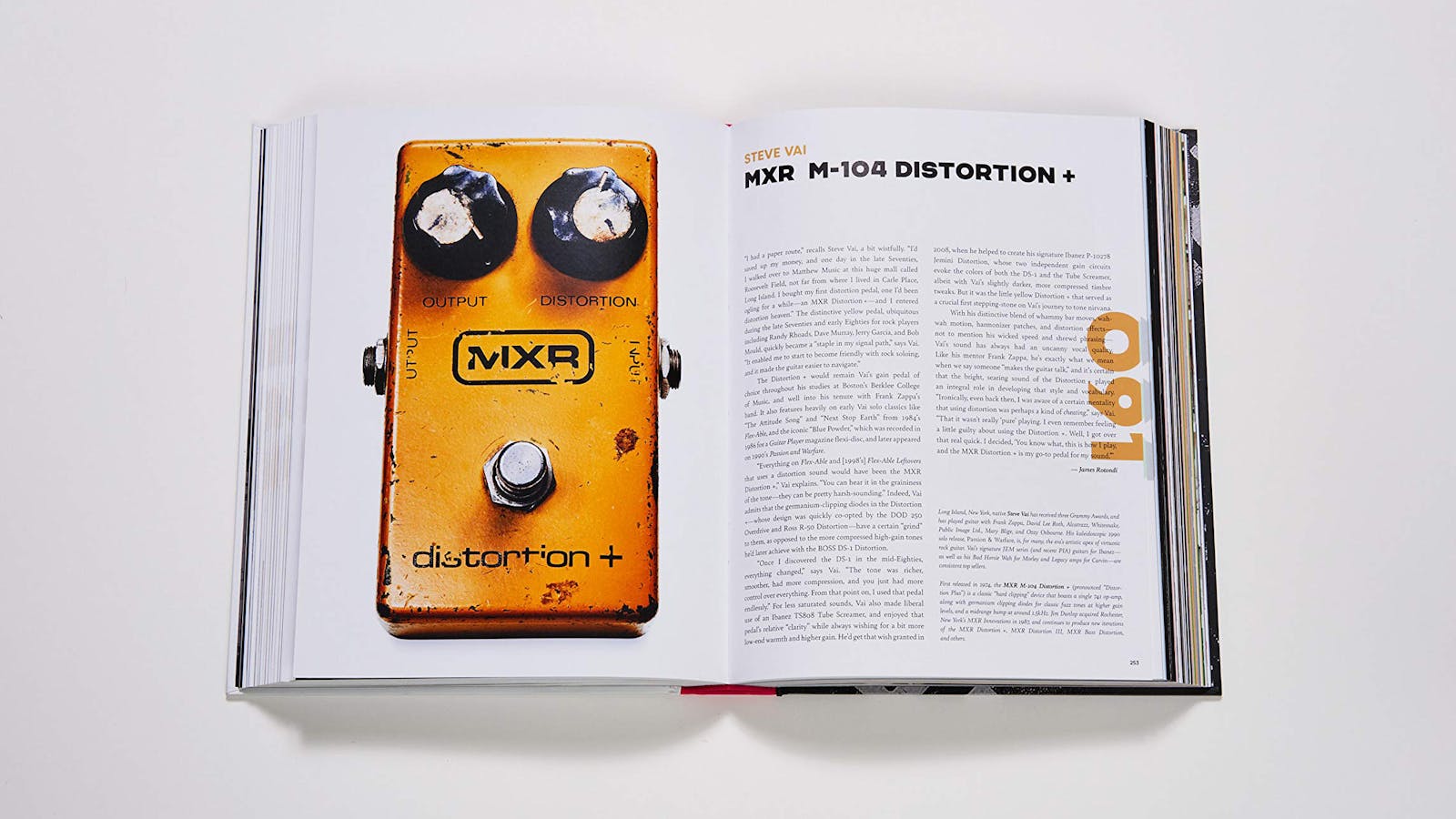 Pros: High-quality photographs of pedals from renowned guitarists, in-depth discussion of pedal histories, foreword by Radiohead's Ed O'Brien
Cons: Pricey book!
"Knowledge is power," said Francis Bacon once upon a time. As such, the future of the guitar will be shaped by the players and producers who know their history. Sometimes you need more than a recording lets on in order to understand how such a guitar sound came to pass.

Stompbox: 100 Pedals of the World's Greatest Guitarists is an upcoming compendium that collects the actual pedals used by eminent artists like Jimi Hendrix, Alex Lifeson, Thurston Moore, Nels Cline, Kaki King, and many more, with stories and interviews about how and why those pedals were used. The book also gets into the history of the guitar pedal as well as the ways pedals have been used in the studio on non-guitar instruments. It's fantastic for the pedal enthusiast who wants to learn more about the sonic legacy of their favorite tones.
Complete your studio setup with our picks for the best hard drives for music production!