Tape Loops & Reverse: Arcade's New Retro-Inspired Features
Tape Loops and Reverse are new Arcade Instrument features based on throwback techniques. Learn more about their inspiration and functionality.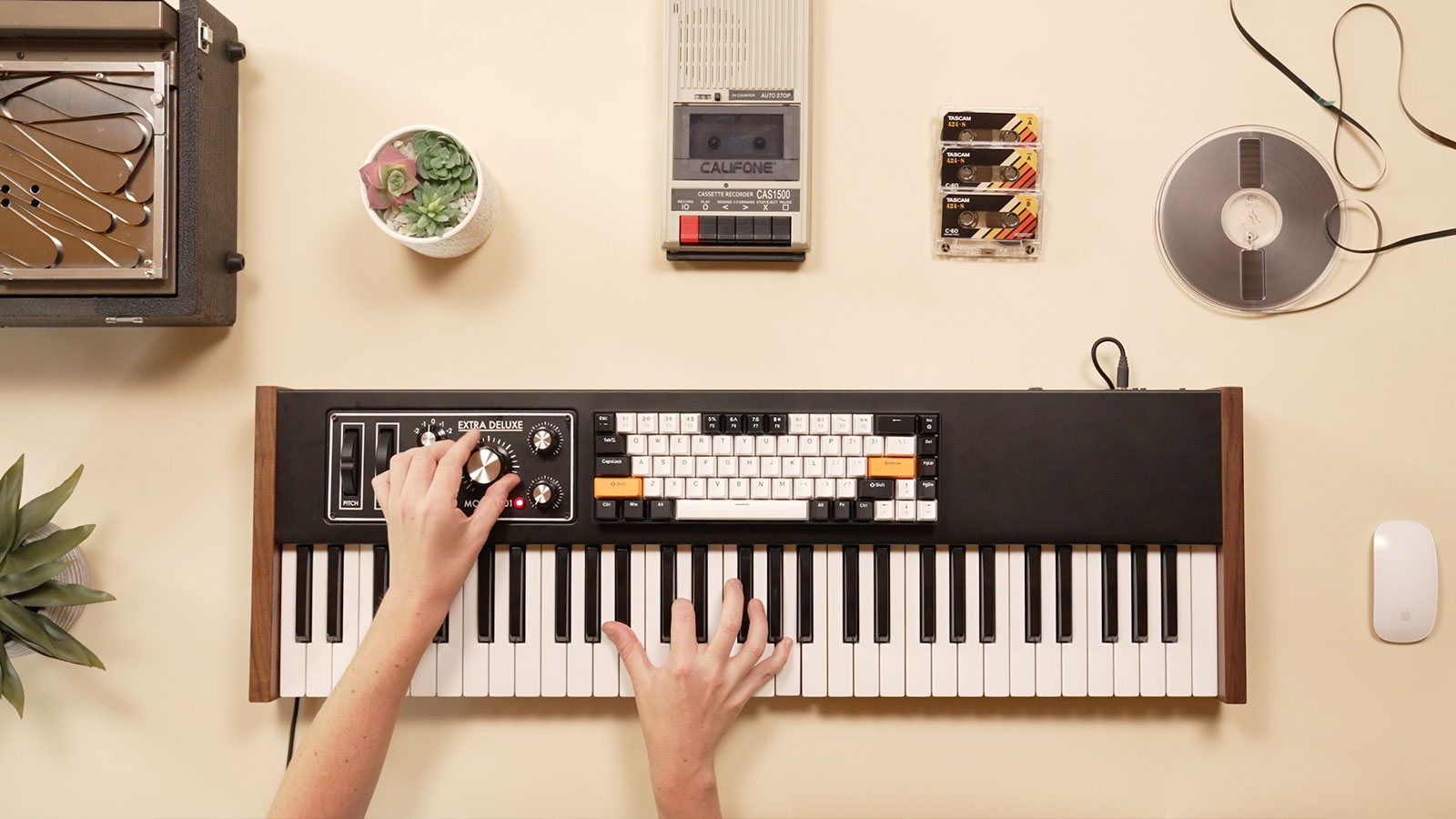 Experiments with analog tape and the exploration of its practical limits have led to some of the most sonically-satisfying production, music creation, and instrument-building techniques. From crafting scores out of snippets of tape as Delia Derbyshire did at the BBC Radiophonic Workshop, to the playback of individual keyboard-triggered phrases on the beloved Mellotron (used on countless records — Beatles and Led Zeppelin included), to the long-format layered loops in the work of Brian Eno, Steve Reich, and William Basinski — tape looping and sampling are cornerstones of electronic music. Paired with unique playback techniques like adjustable speed and reverse, the possibilities multiply. Output brings Tape Loop and Reverse features to chromatic Arcade Instruments so that these inspiring, organic approaches are now part of your creative toolkit. Hear it in action:
Tape Loops
What is a tape loop?
The concept of tape looping basically consists of creating a physical loop of an analog tape recording — reel-to-reel, cassette or otherwise — so that it has the ability to infinitely loop when the playback device is engaged (instead of stopping at the end of the tape). Where things get interesting is when you start layering these recordings. The complex, indeterminate nature of the layers can create satisfying organic textures and musical compositions. There is a whole genre of ambient tape loop music, as well as many artists today like blankfor.ms, Amulets, and Emiliano Melis creating beautiful video documentation of their work. In the video below Randall Taylor (Amulets) demonstrates how he creates a looping cassette tape.
Another interesting example of tape looping is the Birotron, which was funded by Mellotron player Rick Wakeman (David Bowie, Yes) and created by inventor Dave Biro. One of the Mellotron's limitations was sustain. After each 8-second tape sample was played through, it would need to be re-triggered to start over. Wakeman was seeking a Mellotron-like instrument that had infinite sustain, which is exactly what the Birotron did through the use of tape loops. Only about 35 were ever made — a combination of funding limitations, and the fact that its introduction coincided with the dawn of digital sampling kept it from wider production.
Arcade's Tape Loops Feature
In Arcade, we combine the above two approaches (digitally) in our Tape Loops feature. Our chromatic Instruments have three possible source layers, which can now each be looped in independent durations. The result is a very unique playing experience and — because of the asymmetry of the layers — an evolving, organic sound. To find instruments that utilize this feature, use the Tape Loop tag on the Search Page. Additionally, you can enable Tape Loops by clicking the small loop icon found on each Instrument source layer in the Layer Edit tab. Easily control the sync, rate, loop start, sample start, x-fade, and more. Learn everything there is to know about the Tape Loops feature in our Knowledge Base article.

Reverse
The new Reverse feature is derived from our first-ever Output plugin, Rev. Rev explored the depths of reversed sounds with a fresh take on reversing elements of loops, rises and instruments. In Arcade, the Reverse feature is enabled by clicking the backwards arrow next to the Tape Loop icon. Easily adjust the length and start point, and experiment with reversing some layers of an instrument and not others. Visit the Reverse Knowledge Base article to learn more.

These are just a few of the many features available in Arcade. Download it now for free to explore more.