New in Arcade: World Music and Summer Pop
From Afro-Latin reggaeton beats to Chinese violins, let's explore a few of our favorite international Kits in ARCADE.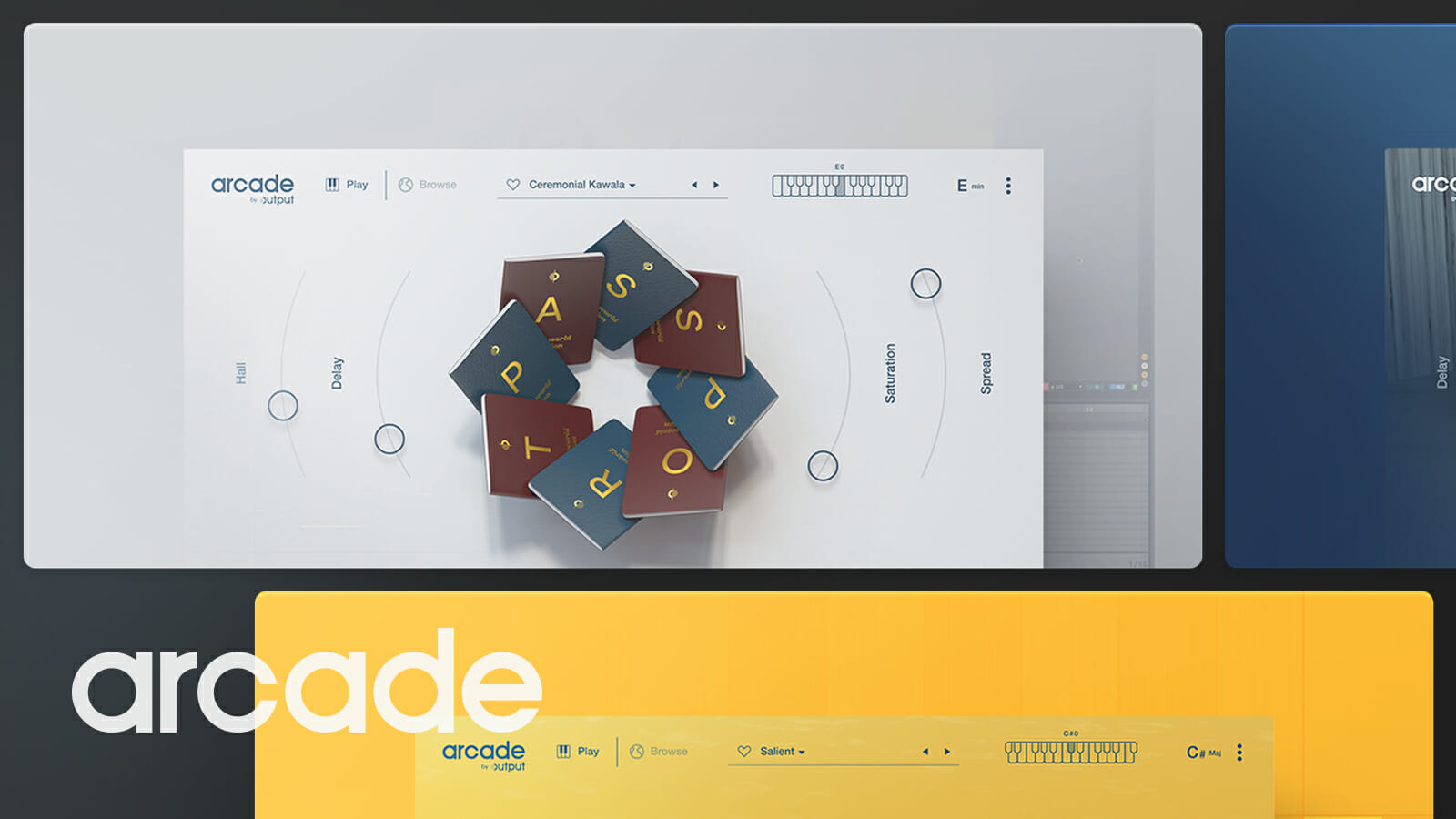 Arcade by Output is a loop synthesizer with new content uploaded every single day. Speaking of new, we have some fresh sounds for you. Passport is Arcade's new Line featuring local instruments from around the globe. We did the searching for you and bundled up hundreds of world music samples, from sitar to sarangi.
We've also updated the Poolside Line with new summertime samples and went a little left-field with additions to the Ingredients Line. No matter what your flavor is in the studio, there are endless opportunities to find inspiration. From deep South trap to Afro-Latin reggaeton beats and even Chinese violins, you're bound to fall in love with something new.
In Arcade, each Line is dedicated to a certain genre or sound. Let's explore a few of our favorite international sounds in Passport and some other assorted Samplers with new sounds to tickle your ear.
New Line: Passport
Venture into the unknown with Passport and discover a vast collection of exotic sounds, from the strange to the beautiful, and everywhere in between. The Lonesome Desire Sampler features the bittersweet melodies of the erhu (Chinese violin). Unique instruments like these are perfect for making your drum patterns stand out.
Other Kits provide ample opportunity to wander. In this video, we used Sanskrit Air and Wandering Bouzouki to give you a taste. From the floating sound of a bansuri flute to the lute-like plucks of a Greek bouzouki, try out the textures and timbres of the instruments featured in Passport without ever leaving your house. Get out of your comfort zone and discover new parts of the world through sound.
New Samplers for Poolside: Summer's Here
The Poolside Line is an Arcade fan favorite. Its modern and fine-tuned sounds are a perfect mesh with Passport's world music samples to create a one-of-a-kind pop track. Check out the Found Money or In Stride Samplers that feature warm synth sounds to construct harmonies to sink in to.
New Samplers for Drum Sesh: Uncommon Meters
If there's one thing that makes international music stand out from Western music, it's uncommon meters. Go the extra step to grab your listener's attention and use drums in 6/8, 5/4, and 7/4 to hone in on the sounds from around the world.
New Samplers for Ingredients: Ondes Martenot
We created a brand-new collection of Samplers for the Ingredients Line featuring the Ondes Martenot, a retro electronic instrument from the 1920s. Combine its wavy sounds with the sweeping vibrato of a bamboo flute from Arcade — we think you'll love the weirdness you hear.
Download Arcade and check it out with a free trial. And, get a deeper look at what goes into recording sounds for Arcade in this video with sitar player Rajib Karmakar.