Talkback: Ross From Friends
South London dance producer Ross From Friends walks us through his custom Max for Live device Thresho and the one synth he used throughout his new album, "Tread."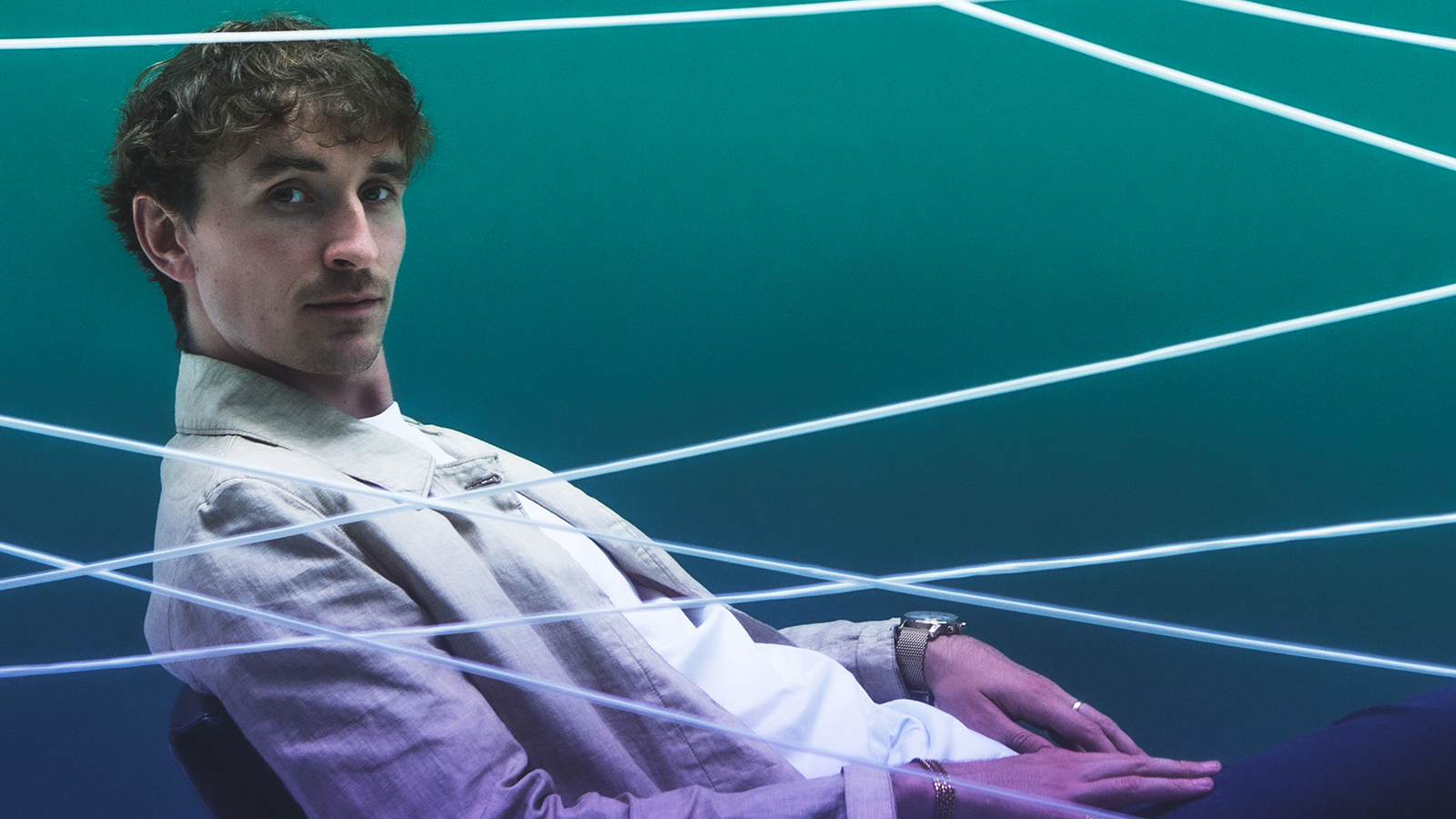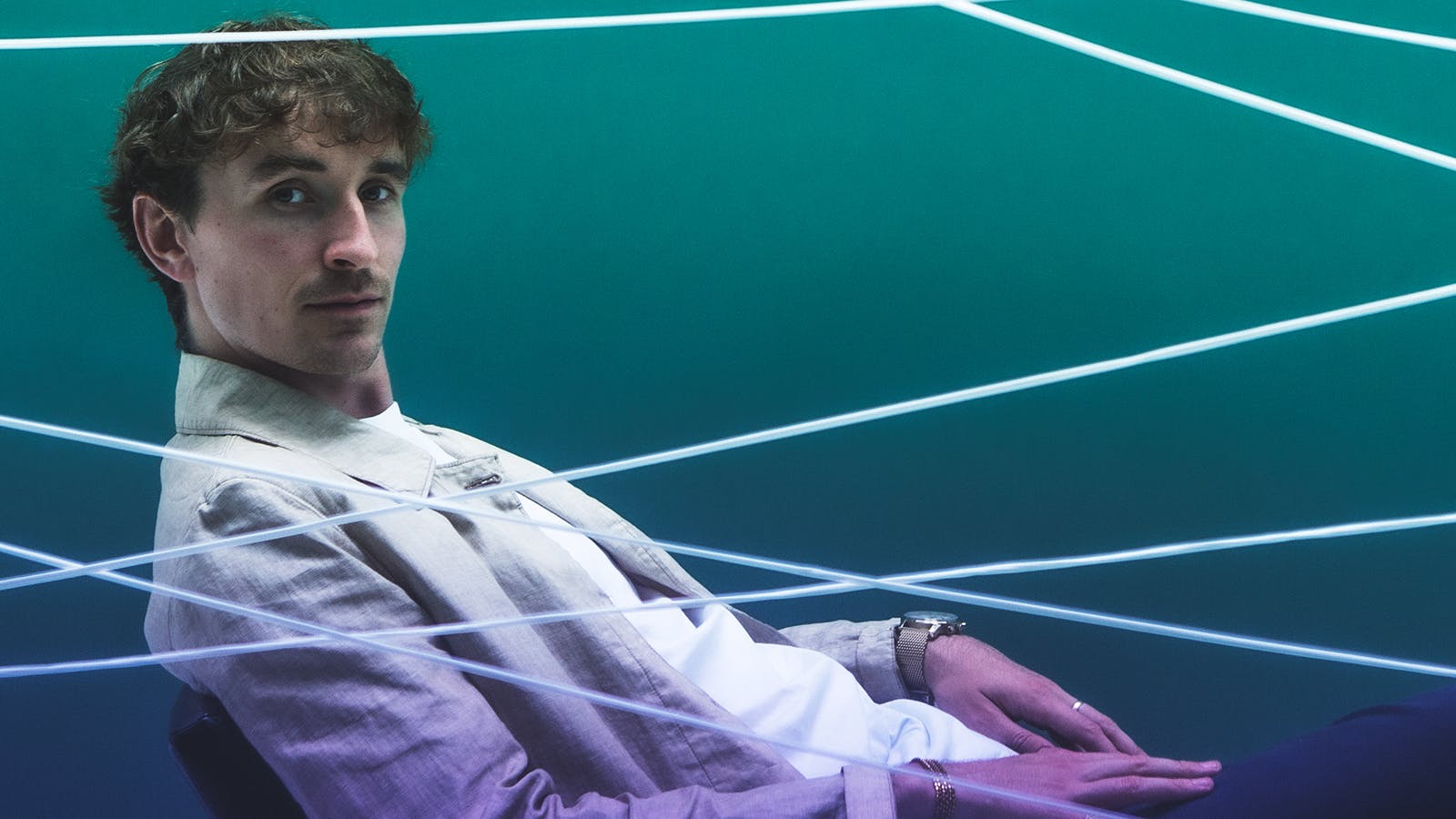 Talkback is an interview series from Output, focusing on the workflows, plugins, and production methods used by musicians in their craft. For this installment: Ross From Friends explains his custom Max for Live device, Thresho.
---
It's been a long and winding road for Ross From Friends. The South London producer born Felix Clary Weatherall was a fresh-faced lad when he first emerged as a prominent figure in the then-burgeoning lo-fi house movement. His first LP, Family Portrait, paid tribute to his dad: a DJ who spent time touring Europe in the '90s. Now a father himself, Weatherall returns with a more mature, decidedly hi-fi sound on his second album: Tread.
"I always felt, weirdly, in my head, that I'd coined it in some way," Weatherall says when we ask him about the first time "lo-fi house" came on his radar. "I was really into house music that just crushed, but I didn't know what to search to actually find any of it. I remember trying 'lo-fi house' in Google, but this was before it was a proper term [back] in 2013. It did sort of feel as if it came out of nowhere."
Family Portrait was made in bits and pieces while on tour, but much of Tread was recorded during COVID-19 lockdown using a Max for Live device Weatherall designed himself called "Thresho": An audio device utility for Ableton Live that automatically records any audio from up to four separate stereo inputs, without the need for a record button. (Ableton Live users can download it for free here.)
As Weatherall explains it, Thresho made experimentations with outboard instruments and modular gear an inherently productive part of his workflow. Any knob-twiddling or messing about with sequences is automatically captured and stored on his hard drive. This allowed him to later access a custom, ever-growing library of breaks, squiggles, and sweeps to sample and fold back into his tracks.
Coming to us from his South London studio and sporting an amicable grin, Weatherall broke down the processes and tools used on specific songs from Tread, the importance of personality when it comes to electronic music, being inspired by the sampling techniques of Madlib and Kanye West, and more.
"The Daisy"
Are you a big Rubik's Cube guy?
I got really into it at the beginning of lockdown. It was just a mad hobby I picked up. I just thought it'd be a cool thing to learn. It took me a day to memorize all the moves but eventually, I got really into it, to the point where I figured I'd make this track about it. "The Daisy" is a reference to the beginning position of any Rubik's Cube solution.
You can hear that influence in the production, in the way the elements interlock. How'd you approach that?
This one started completely with drums. They went through so many different forms. I think it started with a four-on-the-floor pattern and then shifted into a UK funky thing before it settled into the garage, two-step vibe in the final.
"The Daisy" was the first track that really opened up the rest of the album process for me. I had no idea what I wanted the record to sound like, but hearing this garage beat made me want to write a bold single, and it made me realize I wanted to focus on communicating one big idea with each track.
How did Thresho come into play?
So, it was on this song that I discovered one process I used on the rest of the album: I took a full set of drums and sent it through the modular and just played with it for hours. Afterwards, I'd take the files out of Thresho, load random bits in, and find clips that sounded cool. Then I'd use those clips, dump them into the track, and use them as fills, to give the loop some life.
Looking for a new way to chop up your breaks? Throw your samples into Arcade and run them through our powerful FX and Modifier engines.
"Love Divide"
What was the big idea driving "Love Divide"?
That lead line that goes through the whole thing — the melody that bounces between the low and high notes — was the main thrust of it. For "Love Divide," I wanted there to be glitchy, chaotic moments, but I also wanted the overall structure to follow more conventional patterns.
I wrote this song right at the end of the album process, while lockdown was dragging on. It's the kind of stuff that I wanted to hear during a night out. I wanted it to feel like a celebration of being able to go out to a club again.
You often use vocal samples in your music; how does that affect the way you write or arrange tracks?
I'm so mad about vocals. I often struggle to not put a vocal in, just because I know it's such a simple thing that can elevate a track.
My relationship with dance music is definitely through a pop lens, or a home listening lens, where you don't necessarily want a seven-minute, mixable dance tune. I always want things to be shifting around, constantly, just to keep myself interested in it. The vocal helps with that.
"XXX Olympiad"
One of the best parts of this tune comes in the back half when you let the original sample breathe on its own. It feels like you're letting the power of the sample take over.
That was my exact thinking. I didn't want to treat that sample too much, I wanted the listener to really feel how much of a force it is. I liked that it was quite raw. The same idea went into another track, "A Brand New Start."
It was inspired by Madlib, actually: In this one RBMA interview, he says something about how the final track is often just the sample in and of itself. The sample is just so great that you don't really need to touch it. I also wanted to reference the way Kanye samples, where sometimes he'll just let a bare sample play within a track with just a really raw echo applied or something.
I saw that you used the Sequential Prophet desktop module throughout this record; tell us about that.
It's great man, I absolutely love it. That sawtooth wave is just so fucking raw. I used it on every single track on the album…the chords on "Daisy," the lead line on "XXX Olympiad," the lead in "Revellers," every track.
There's just something about that synth. I love it so much that I feel like I ought to get rid of it. I feel like I've used it too much now.
Any other software aside from Thresho that you used throughout the album?
There was one other Max for Live device called "dschihadelay." It does these mad, glitchy little effects. I used it a lot to give sounds a bit of character. It's just one of those plugins that you can throw on anything and it makes it sound wacky.
Get the sampler with over 50,000+ sounds and growing: Arcade has the drums, chords, vocals, and loops you need. Try it free.