In the Studio: Nick South
Get the 411 on how a music editor fits into the big picture with Nick South.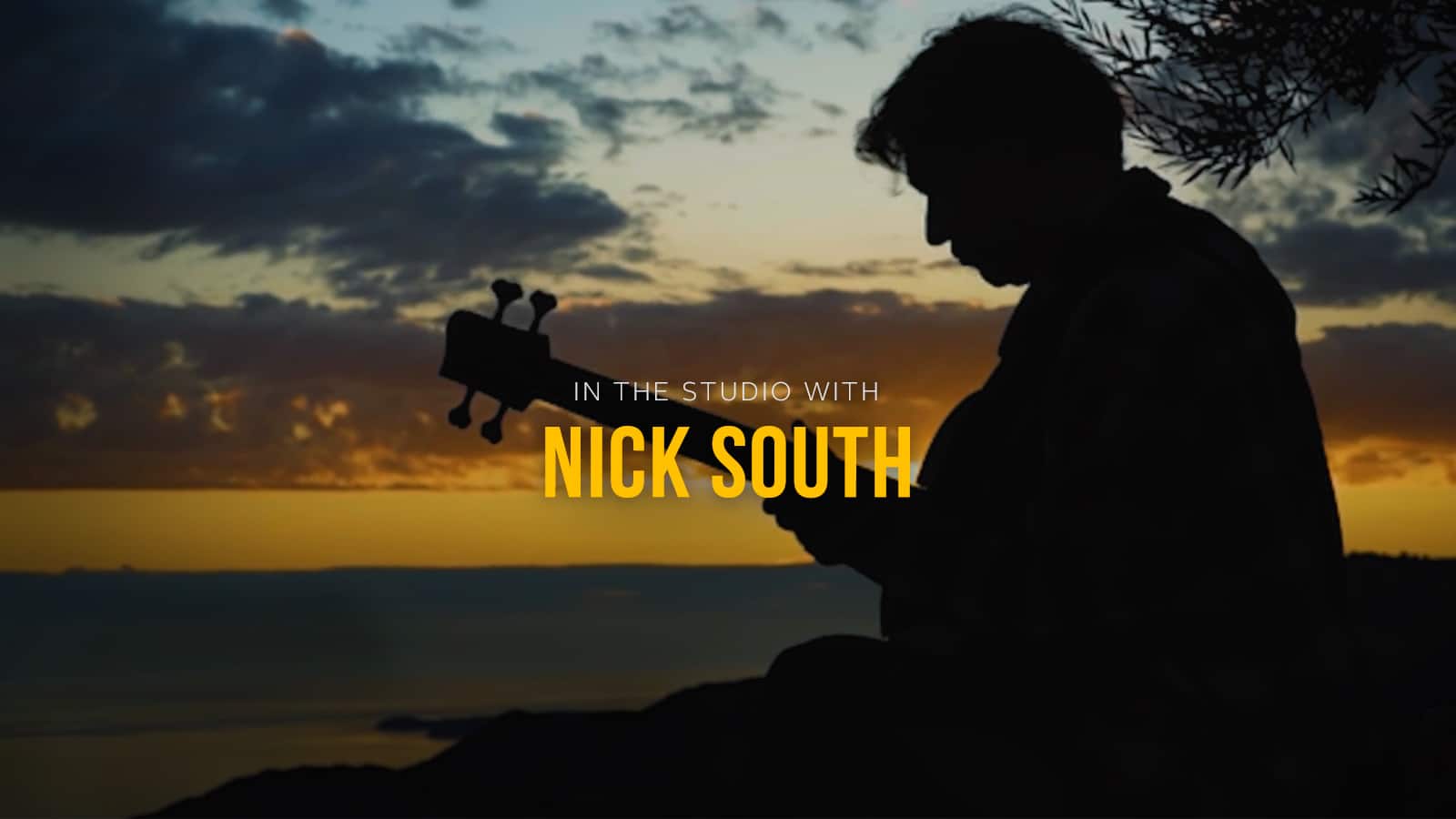 Nick South is known for editing movie scores, and has worked on Hollywood blockbusters like Juno, Legally Blonde, and Mean Girls. He invited us to his home in the rolling hills of Topanga, California, to enjoy the magnificent vistas, and of course, check out the studio where he does his work. Below, get the 411 on how a music editor fits into the big picture.
Be flexible and open-minded
South's musical journey began as a bass player. While he enjoyed it, South viewed playing bass as more of a vehicle for networking than an end game for his career in music. Using what he called a "shotgun theory," South joined six bands, each with five members. In his mind, this made it 30 times more likely that he would meet someone who could give him a break in film or TV. And, it worked.
"One of the little pellets did catch on somebody," says South. "I got to meet a TV producer. He offered me a job working with his production company, and that was very generous and risky of him, but he did it and he thought it would work out. And it did work out."
South also partially attributes his success in music to a broad-minded outlook. "If you're wondering how to use your musical skills or want to be in music in some way, I think it's very important to have a very open attitude," he says, "because there are lots of different aspects of music. I think it's good for people to have an open mind."
Always think about the audience
South opens up a working edit to demonstrate how he places the right cues in order for the sounds and the story's characters to come together as a cohesive whole. "I've got something here, a movie I did where the main title introduction to the characters, last minute, got completely cut up and shrunk," he explains. "I had to cut that and find some different music and try and stitch it together into a quilt where it would still hit the various characters as they're introduced."
As he guides us through his process, South goes through some of the questions he asks himself while he works. "Ask yourself what the emotion of the music is. What emotion should the music have in it, but also what emotion should the audience be feeling? It might be something that's playing against what we're seeing. You could also ask, 'What are we missing? What would it be like if there was no music here? Would it be good?' If it's not good, then what is it missing?"
Personality goes a long way
South emphasizes that some of the most obvious things about being a musician are the most important. You must know your gear and have a musical ear. However, as a music editor for film and TV, he's also found great value in being approachable. "The composer's quite isolated in a way. People don't always want to give feedback to the composer. He or she are [usually] quite highly rated, and so people are careful about what they can say. But they don't care so much about a music editor so they can say something is not working or pass on something that you can try and interpret."
Curious about how to switch creative gears when editing movie scores? Watch film composer and video editor John Ottman reveal his working process for movie giants like The Usual Suspects and X2.