How to Make Electronic Music with Arcade
We made a sultry garage-inspired break to show you how easy it is to make electronic music just using ARCADE and nothing else.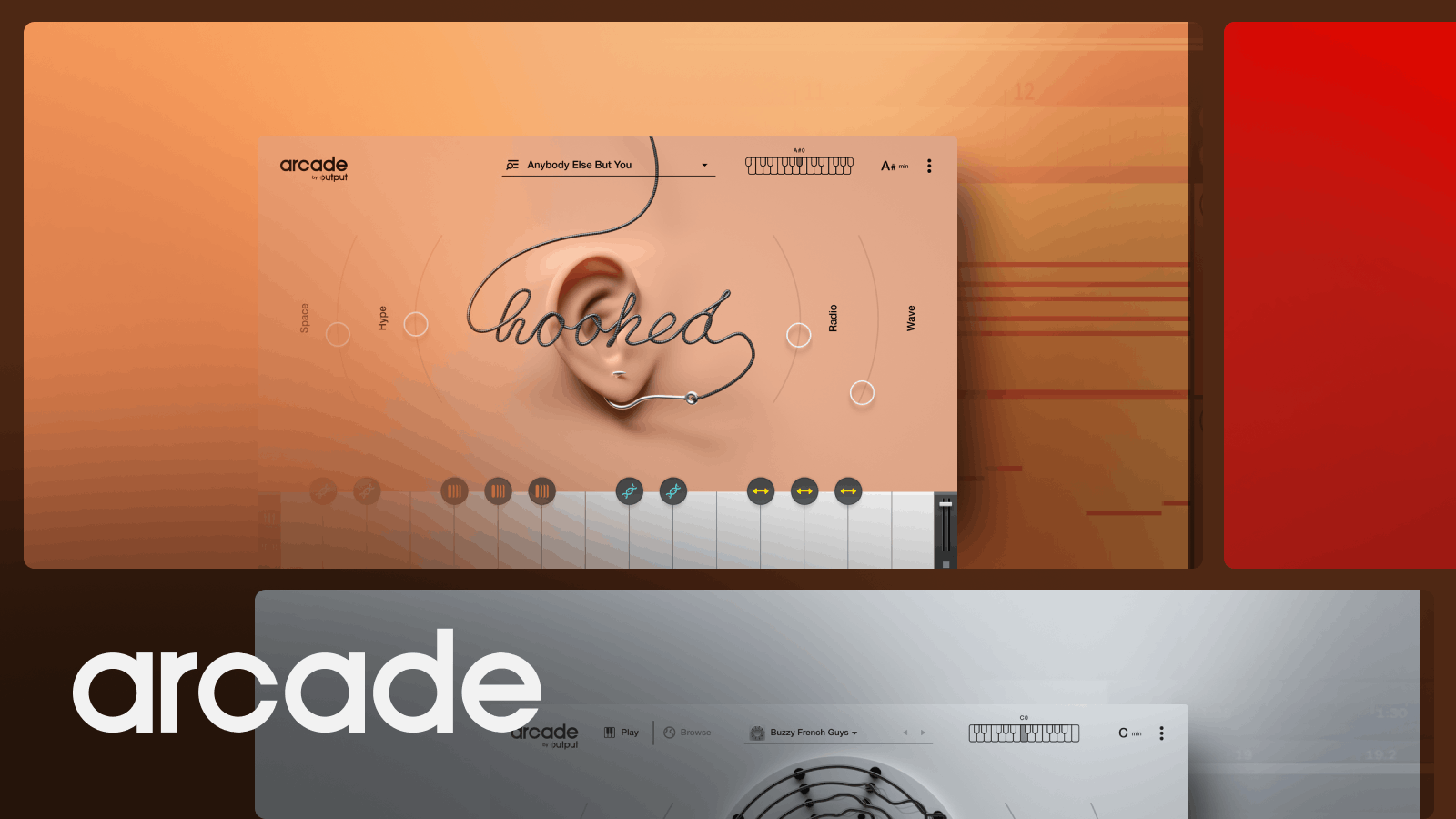 Arcade is more than a sample library. It's a playable instrument with all of the tools and sounds needed to create complete tracks from scratch. It's a breeze to chop, rearrange, and mutate loops at the touch of a button. To demonstrate, we made a sultry garage-inspired break to show you how easy it is to make electronic music using Arcade.
Before we start, keep this in mind. When you use Arcade, forget how you used a MIDI keyboard in the past. Think of the keys in Arcade as triggers instead of notes. White keys trigger Loops in a Sampler. Black keys trigger modifiers to make the samples sing in your style.
The style we're going for is akin to Disclosure's first album Settle, released back in 2013. It was heavily influenced by garage, a late 90's genre that combines soulful house synths, jungle's broken beats, and R&B vocals. Their single "You & Me" is an unforgettable example of this classic sound.
The foundation of "You And Me" is a crispy drum beat. So to start, we're going to open up Arcade's Drum Machinery Line. We want to use a kick, hat, and clap from different Loops in one of the Samplers. Arcades layout makes it fast to pick out only what you need.
To isolate a specific sound in a Loop, click the Edit button located at the bottom of the Loop's white key. In the Edit panel, you can set markers for the start and stop points in a Loop.
Now that we have our drums in, it's time for smooth, soulful keys. For that, we turn to Poolside. The lovely four-chord Loop from the Space Wave Sampler is great, but it needs some flavor. We used the Playhead modifier to quickly add that extra spice with a quick reverse for variation. Next up, the bassline. We picked a longer bassline and chopped it in half.
Next, we add some tasty guitars from the After Hours Line. Two Loops played together should do the trick. Then, some vocal chops from Hooked. Again, the Edit button lets us choose what parts of each vocal sample to play. We can even zero in on a 16th note clip for some glitchy fun.
Finally, sprinkle in some hi-hats to keep that shuffle. And a reversed sound from the Stitch line for added texture.
You might have noticed that everything is always in tune, no matter how many layers we add. That's thanks to the global key function, set in the upper right-hand corner. Change this to make every sound stay in a selected key without any loss in sound quality.
And just like that, you can make electronic music in Arcade without stepping out of the creative flow.