New in Arcade: High-Energy Guitar and Lo-Fi Hip-Hop Samples
Need lo-fi hip-hop samples for your next track? How about some detuned guitar? Or big, retro-sounding brass? Check out what's new in ARCADE.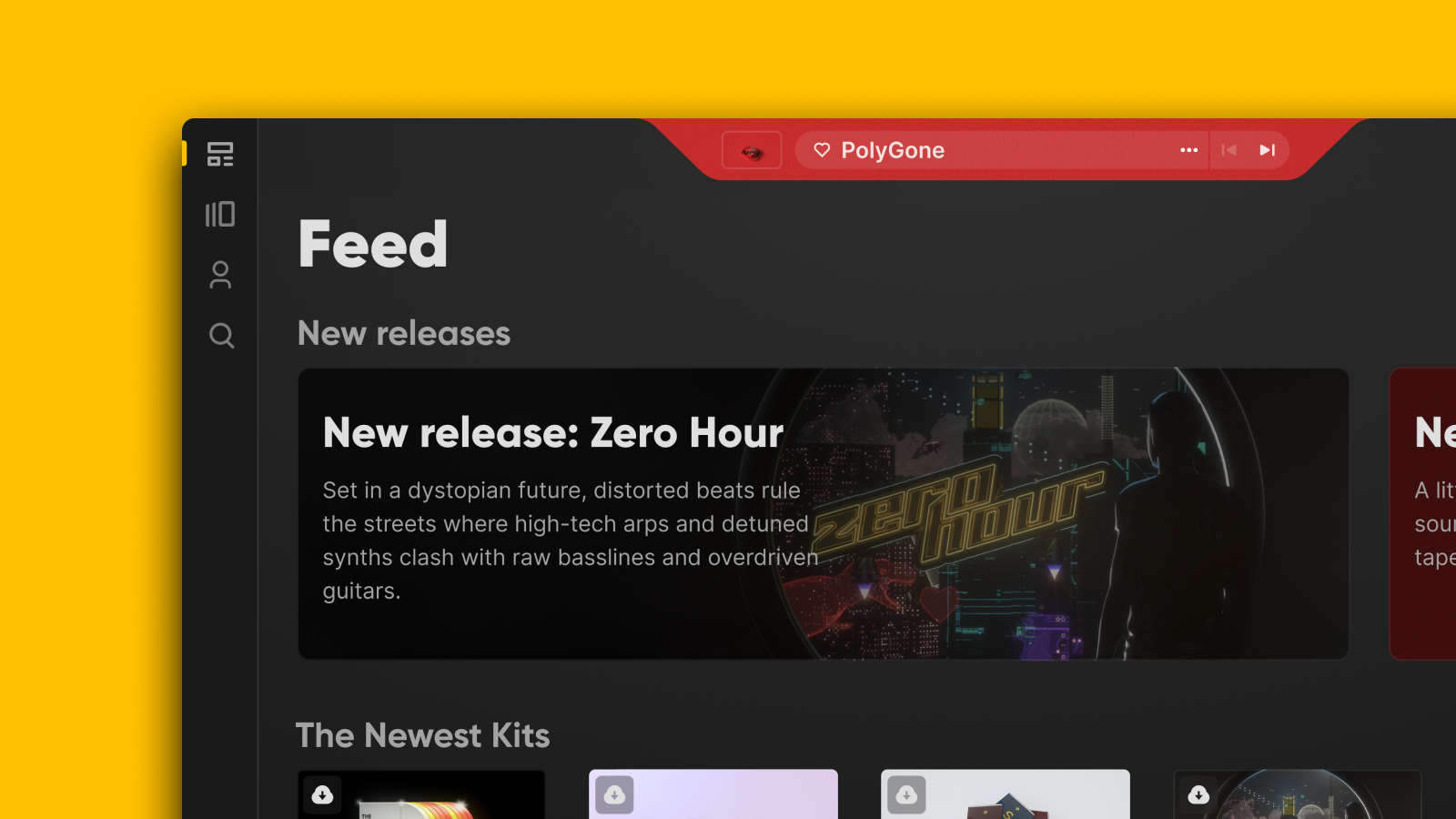 Need lo-fi hip-hop samples for your next track? How about some detuned guitar? Or big, retro-sounding brass? Arcade has you covered on all fronts. We've debuted two new Lines and a ton of Samplers with hundreds of sounds across an array of genres. No matter what kind of producer you are — chillhop, funk house, or cinematic, sci-fi composer — you're bound to find inspiration in these carefully curated sounds.
Arcade by Output is a loop synthesizer that releases new content every single day. From throwback disco horns to futuristic arps that would be at home in Blade Runner, Arcade has it all. Check out some of the newest Samplers recently added to Arcade, including Taped, a brand-new Line packed with saturated lo-fi hip-hop sample goodness.
New Line: Zero Hour
Set in a dystopian future, distorted beats rule the streets where high-tech arps and detuned synths clash with raw basslines and overdriven guitars. This sci-fi inspired Line comes locked and loaded with everything you need to defeat the evil overlords.
New Line: Taped
Lo-fi doesn't have to mean low-key. A little vibe goes a long way. Saturate your sound with this wavy collection of tape-processed Samplers. Psychedelic guitars, washed-out synths, and warm drum compression congeal in swelling sidechains to satisfy all of your downtempo or vaporwave cravings. Your next lo-fi house track will sound extra warm and fuzzy.
New Samplers for Passport: Global Guitars II
These guitar loops can spice up any track. Lean into these exquisite global guitars the next time you want to try something new. Dive in and explore the world, from the deserts of Egypt to the coasts of Spain. Perfect for tracks that need a dose of organic beauty.
New Samplers for Drip: Beat Starters II
We're back with round two of this fan favorite. These new Samplers excel as quick creative sparks for new track ideas and sonically veer into classic hip-hop. Everyone needs a perfect hip-hop sample pack, and Drip delivers with percussion samples and drum loops you'll come back to over and over again. This Sampler is the perfect compliment for some deep bars. Use Beat Starters II in combo with Taped to curate the perfect batch of lo-fi hip-hop samples.
New Samplers for The 70s: Stacks of Brass
Looking for some attitude? These new horn Samplers have got you covered. Jumpstart your next hit, whether it's hip-hop, pop, funk, or reggaeton.
If you enjoyed exploring the sounds of these unique Samplers, play around with them for yourself. New Arcade users get a free trial.