Arcade Tips and Tricks: How To Make a Pop Beat As a Beginner
Check out some of our favorite Kits to help you make your first pop beat when you're starting out as a beginner in the studio.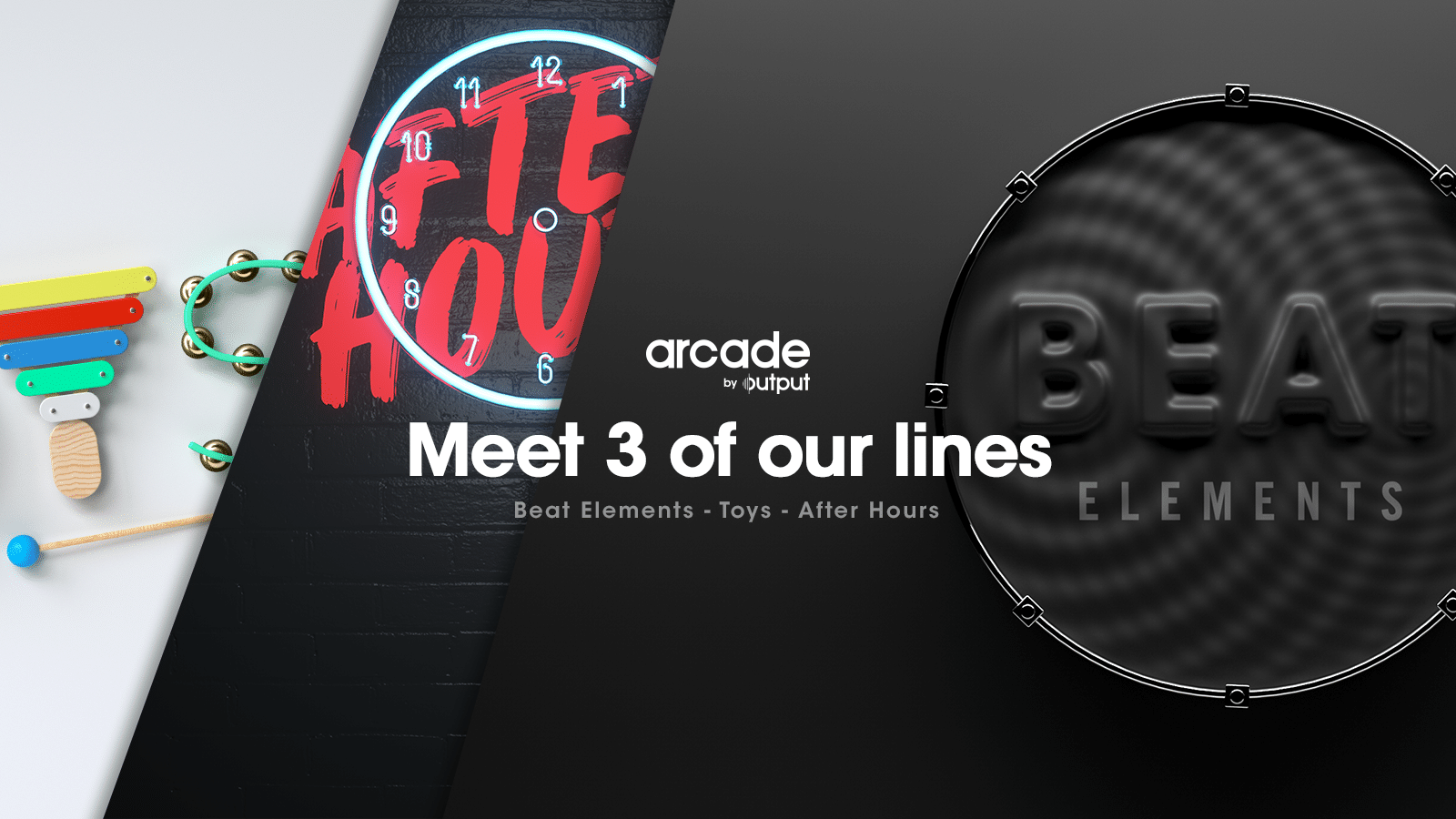 Following in the footsteps of legendary pop producers like Max Martin, Benny Blanco, or Calvin Harris might seem like an impossible task, but simply getting started is the biggest step towards making your first chart-topping hit. In Arcade by Output, we've compiled hundreds of loops, one-shots, and samples so you can start manipulating sounds. They're perfect for crafting a pop beat as a beginner (and are equally useful for seasoned pros).
Check out some of our favorite Samplers to help you make your first pop beat when you're starting out as a beginner in the studio.
Beat Elements
We like to call this the producer's toolbox because each Sampler in the Beat Elements Line contains five kicks, five snares, and five hi-hats. If you've been studying pop beats, you'll notice the importance of a strong drum pattern. In Beat Elements, you can find inspiration for a starting pattern and begin to layer different kicks or snares. Try to make a kick drum with an extra punchy attack — it's a hallmark sound in the pop genre.
Toys
A unique soundscape is a great way to make your pop beat stand out. And if you're a beginner, it's a great way to explore new sounds. In the Toys Line, you'll find nostalgic sounds from surprising sources like a music box, plastic building blocks, and even a wine glass (for after the kiddies go to bed). Use these in the background of your track to create texture and to fill out any missing frequencies as we did with the A Bag of Tricks Sampler in this video.
After Hours
Last but not least, sticking to the classic four-on-the-floor kick drum pattern constantly used in pop beats is a great way to work out a drum pattern for a lively pop track. The After Hours Line has the perfect synth pad sounds and loops to add on top of your drum pattern. Whether you're looking for leads with dreamy vibes or wubby, darker patches, After Hours has it all. Give it a try!
As a beginner, it can be hard to figure out where to start when creating a pop beat, but with Arcade at your side, you'll never be without inspiration. For more spice, grab these orchestral sounds to add to your sound bank. Find all these sounds and more popular music loops in Arcade — new users get a free trial.