In the Studio: !llmind
Ramon "!llmind" Ibanga Jr. is a multi-platinum hit-maker who's worked with Kanye West, Future, and Beyoncé. Watch him at work in the studio.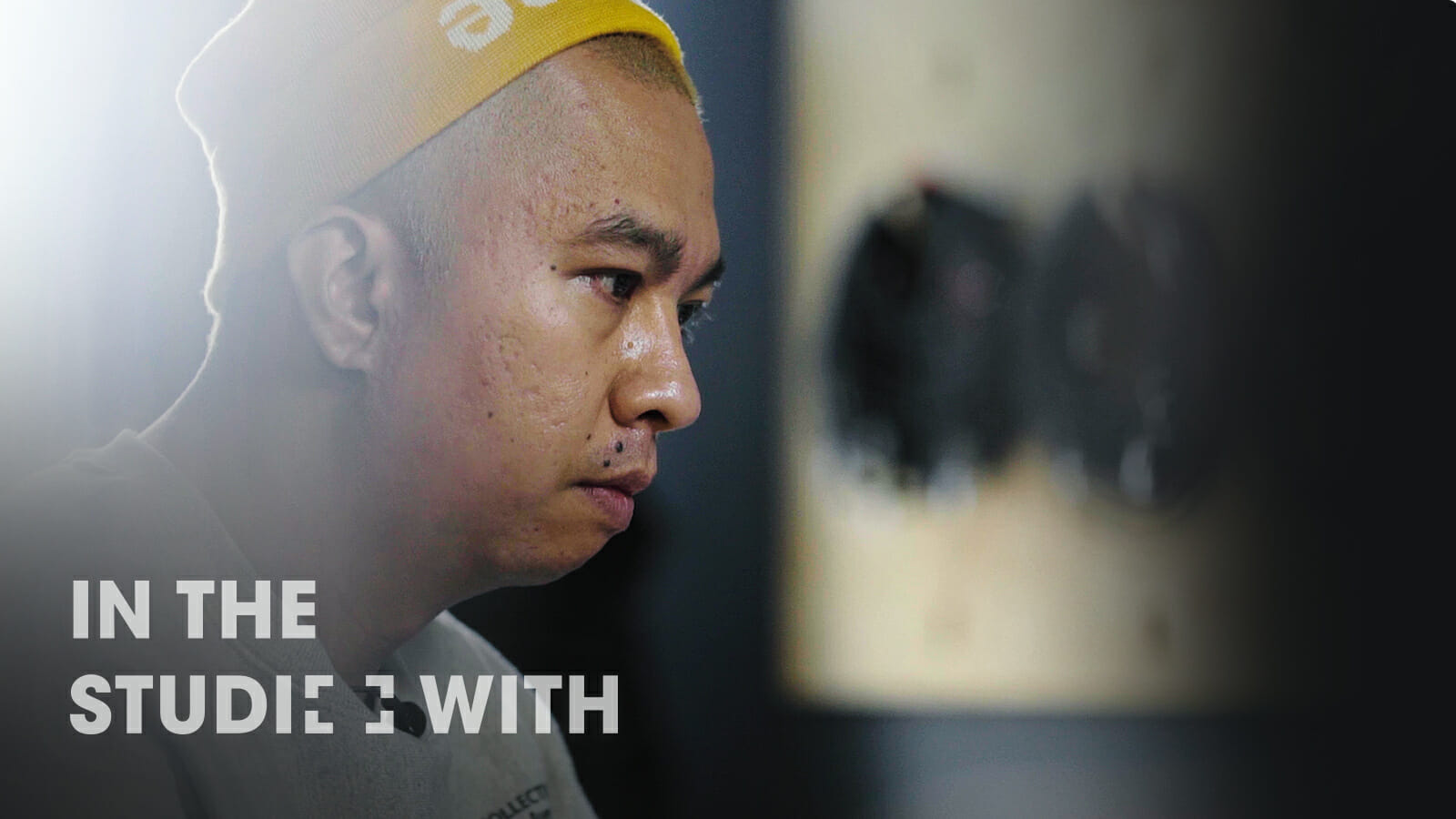 Ramon "!llmind" Ibanga Jr. is a multi-platinum hit-maker. The Grammy Award-winning music producer and songwriter has worked with household names like Kanye West, Kendrick Lamar, Beyoncé, Jay-Z, Future, Travis Scott, Lin-Manuel Miranda, and 2 Chainz. Yes, he's earned the exclamation mark at the beginning of his nickname.
"If I could describe my sound, I'd probably say it's honest. It's true to what I love, and what I love to create," !llmind says from his NYC studio. "My music is just 100 percent authentic."
It's not often that one gets to watch someone with !llmind's resume create a track from scratch using Output tools, so soak it in.
It all starts with a beat
"I'm going to make a beat from scratch using EXHALE," he begins, explaining that he likes to start with an open mind, a clean slate.
"I don't usually have a melody in my head. I'm just going to find something. Any time I have an idea that I like, I'll just print it immediately," the Brooklynite says. "I'm just anti-MIDI. The quicker I get to audio, the better it is for me so that I can start manipulating the actual audio."
Next he incorporates two relatively cheap plugins to tweak and shape the sound.
"I'm going to quickly print this and then start messing with the pitch," he says, opening Melda Production's spectral processor MTransformer.
Then, to give the illusion that the sounds are coming from a record player, he passes it through RC-20 Retro Color. "It gives the sound a vinyl, kind of warm color to it."
Stacks on top of stacks
"Now I'm going to start layering some more sounds," he says. "Let's go back into EXHALE and see what else we got… Damn, that's kind of hard," he approves.
"Right now I'm building on an idea. I really want to put together a strong melody and then go to the drums. I really like taking my time with building the melody and the texture first."
Soon he's on to the verse section. "I'm gonna take this part from EXHALE, and I'm going to play with that some more," he says, stressing that experimentation is all part of the workflow.
"My whole process is just all trial and error, and I'm just trusting my ears, trying different things. See what works, see what doesn't," he explains.
Adding drums and the drop
Once !llmind has blazed through those steps, he's ready for the drums. For the kick drum sound, lately he's been using the PSP Vintage Warmer plugin.
"I don't think we need to get too fancy with 808s, just enough to rattle the speakers," he jokes, while easing into the mix.
"Last but not least, we gotta put in that !llmind drop," he declares.
Where's that vocal sample from, though?
"I had the pleasure of doing some work with legendary rap group Little Brother — shout out to 9th Wonder, Phonte, and Big Pooh," he says, giving love to the North Carolinians he first worked with back in 2001.
"In one of the songs Phonte raps, '!llmind put the loop on,'" he sings. "When I make beats like this, I always like to keep in mind what kind of vocalists would be on here. This sounds like something Travis Scott would jump on, or even a Drake, or really anyone of that caliber."
Platinum advice from a platinum hit-maker: keep it simple
"I don't really need to go too crazy on change-ups in sections and bridges and stuff, especially with hip-hop," he says, noting that the singer needs room to do their thing. "The thing that I learned about producing for people… is you never want to over-produce something and not leave any space for a vocalist."
Upon completion, !llmind goes through a mental checklist: "I think this beat is simple enough to write to, simple enough to record to, but interesting enough to inspire someone to want to write to it. I just wrapped up making a beat from scratch, using Output's EXHALE. EXHALE is one of my favorite plugins, really amazing technology."
For more, check out the music-making process of another platinum hit-maker: Hit-Boy. And, pick up EXHALE for yourself.