Chris Lake's First Hour With Exhale
In this exclusive clip with dance producer/DJ Chris Lake, Output captures his first hour playing around with vocal engine EXHALE.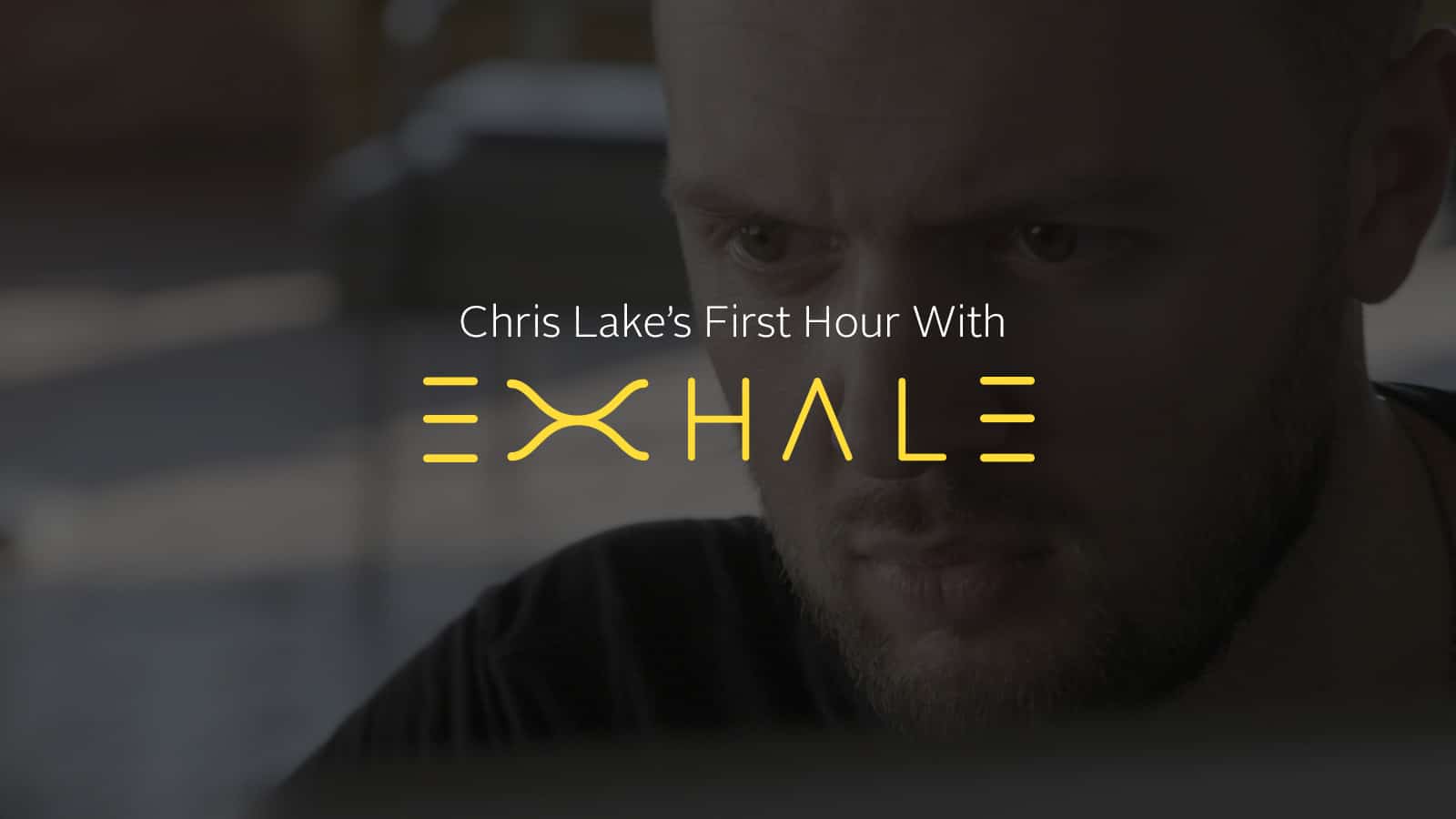 For almost two decades now, Chris Lake has been a force in the world of four-on-the-floor dance music. Over the years, he's produced vocal house bangers and collaborations with various legends in the industry, including deadmau5, Green Velvet, and Armand Van Helden, to name just a few.
Aside from rolling basslines, one of Lake's greatest strengths is his knack for catchy hooks. Whether they're vocal chops or compelling textural loops, Lake's tracks always have something unique for dancefloor denizens to hold onto.
In this exclusive clip with the British dance producer/DJ, Output captures some of Lake's first hour playing around with EXHALE: the game-changing modern vocal engine that puts playable vocals and professional-grade effects processing together in one plugin package. "How did I just make that?" he asks himself in one moment. Lake tunes down his quirky vocal line and runs it through a dub delay. Then when he brings in a smashed drum kit and tubby bass, you can hear the song start to come together.
EXHALE is a vocal engine in that it's built atop a massive library of vocal samples, but not every patch (of the 200 included presets) is meant to be used as a vocal. Lake uses a sound with lower-frequency harmonic content to neatly layer underneath the vocal line he's already established. "This doesn't really sound like a vocal at all," he says. "It sounds like a pad with some vocal sensibilities, and I like it."
Like Output's other powerful loop-based instrument plugins (ARCADE, SIGNAL, REV), EXHALE is both a fantastic songwriting tool for starting new projects and a great way to punch up your pre-existing tracks.
"I think this is going to be good for a lot of different genres as well," says Lake. As if to prove the point, he pivots to "a little dub section" without drums: a more atmospheric part of the song that sounds like, in his words, a "completely different record."
EXHALE allows Lake to effortlessly add nostalgic-sounding vocal melody flourishes to this B-section, which instantly makes it feel like a more complete arrangement. "Straight away, I can layer these on top," he says. "I think it's fantastic."