In The Studio: What Hit-Boy Uses to Produce Smash Hits
Hit-Boy is the not-so-secret weapon who has recorded with Travis Scott, Nas, and Beyoncé.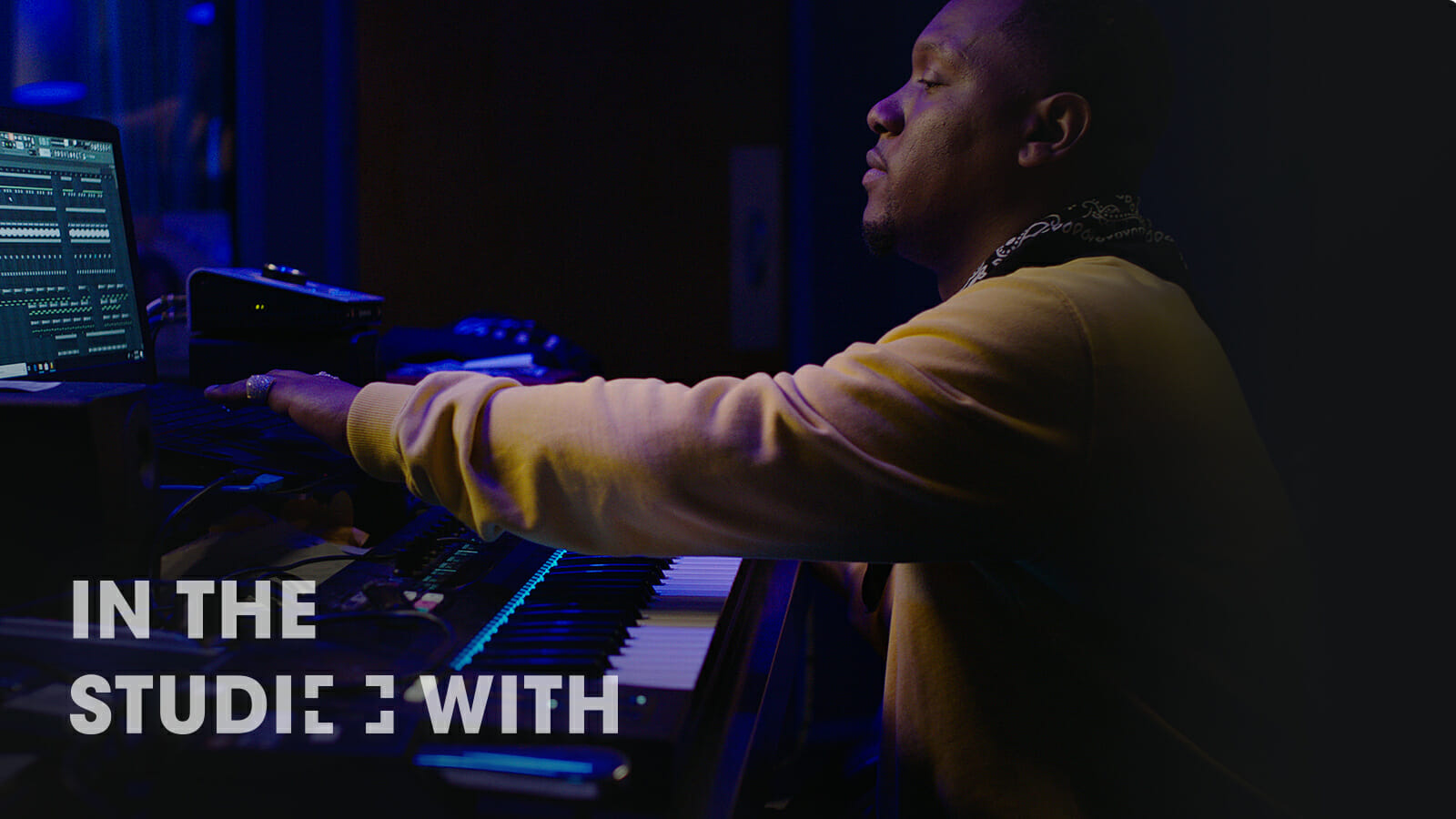 Chauncey Alexander Hollis, aka Hit-Boy, is one of hip-hop's most in-demand producers. The native Californian producer, writer, and singer is no stranger to success. He's the not-so-secret weapon behind Nas' hit album Kings Disease, and his resume also counts "Sicko Mode" by Travis Scott, "Flawless" by Beyoncé, and "Drop the World" by Lil Wayne.
Talking to us from his plush studio, Hollis shows off the secret sauce he gets for tracks by using plugins like Arcade. He says if he had learned earlier what he knows today, he'd have even more bangers under his belt.
"I feel producing is about sequencing and mixing. Just having headspace, enough for an artist to hear themselves on top of it," he explains in his laid-back style. "If you're a producer trying to get placements, just make sure you have that space. I feel that in a lot of my career if I had focused more on the engineering side and EQing things, I would have had a lot more placements."
More hits? That's quite a statement from someone who produced "Trophies" by Drake, "Clique" by GOOD Music, and "Racks in the Middle" by Nipsey Hussle (which won a Grammy Award for Best Rap Performance in 2020).
"I make hits but they don't ever feel forced," he says. "They don't feel like I was sitting in the studio trying to make a hit. It just sounds good and people enjoy it."
Keep it simple, superstars
Hit-Boy likes to use Arcade in a variety of creative ways, including beat-making, something that he says doesn't need to be a complicated process.
"I feel like every time I got 'the biggest song on an album' or something, it's one of my most simple beats," he says while pulling up the Chill Bossa Sampler in Chopped, one of the 50+ themed sample packs that are currently available for Arcade.
Hit-Boy used this Sampler — known for sensual melodic touches that interplay mellow bossa nova rhythms on a clear piano — on Juice Wrld's 2019 release Death Race for Love. He makes the process sound easy, explaining that he took a simple piano melody, slowed it down, and laid it under the beat. 
Maybe fans of Hit-Boy's music should be grateful that Arcade wasn't available a decade ago. 
"I swear if I had this 10 years ago, I wouldn't be here right now," he laughs, predicting he would instead be on an island somewhere enjoying his retirement.
What he learned from Kanye West
As successful as he is, the multi-Grammy-winning producer takes minimal time off. And even when he's not making music, he strives to always be prepared for the next session.
One of the things he learned early in his career was from Kanye West, another Grammy-winning rapper and producer who wanted to do much more than just rap over Hit-Boy's beats.
"He would give me acapellas and maybe he would give me a piano part or a sample from someone," says Hit-Boy, noting it was confusing to him at first. "I didn't know that was part of the collaboration."
But, he says a lot of artists approach him this way now. "They'll give me a shell and I'll turn it into a next-level thing. And, when you have something like Arcade, post-production is over with. You can start beats with it, but if you already have your own bass and you add Arcade, it's really endless fun."
Memory is cheap so save everything
Hit-Boy has some advice for others who aspire to become in-demand producers: save everything. You never know if that piece that you set aside back in the day will be exactly what you're looking for today.
"I say never abandon any ideas even if you got a four-bar loop or a two-bar loop," Hit-Boy advises. "Save it and come back to it. A lot of beats I was doing years ago, I'm still pulling up to this day. No idea is really ever dead unless you kill it."