In the Studio: John Ottman
John Ottman has worked on movie giants like "The Usual Suspects," "Kiss Kiss Bang Bang," and "Superman Returns."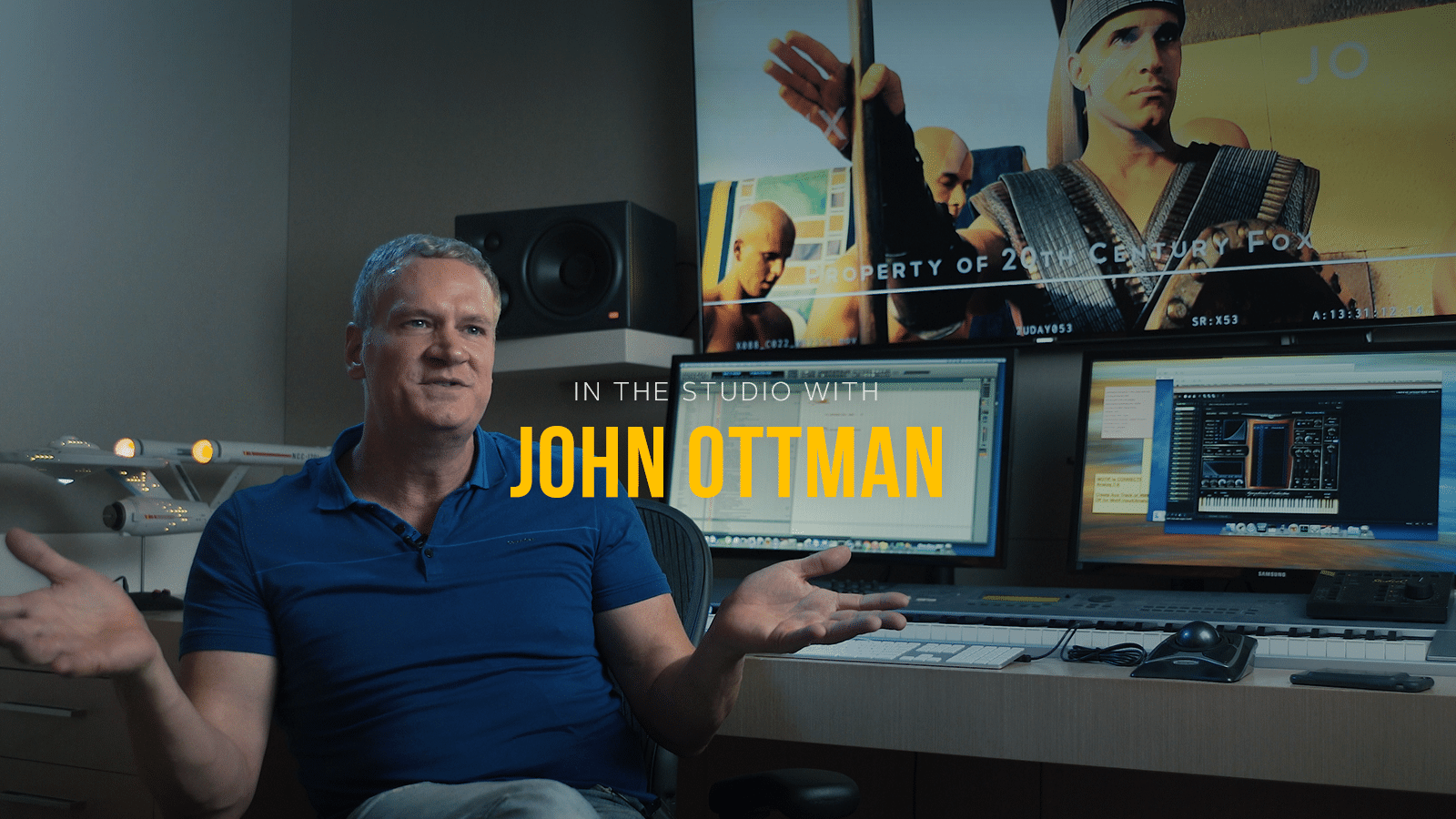 If you need tips on how to find inspiration for scores, how about asking a gifted polymath and BAFTA Award-winning film editor and composer? John Ottman elevates his double duties with a remarkable history of working on movie giants like The Usual Suspects, Kiss Kiss Bang Bang, and Superman Returns. Understand the inner workings of Ottman's unique ability to conceive a film as a whole through editing and writing a score that's fresh from the raw cut.
Shoot your shot
John Ottman's success can easily be linked to his ability to be a jack of all trades. He's worked as a film composer, editor, and producer. When we visit his studio to chat about how he conceived his most iconic scores, he offers up-and-coming musicians a bit of practical advice: "When you're starting out, no matter what it is, just do it, because someone's uncle's aunt's nephew's sister might've been on the movie who knows some producer or whatever. The more you do, obviously, the more things are bound to happen. "
So much of Ottman's career has been built on taking chances. When he was handed the 2005 film Kiss Kiss Bang Bang there wasn't even a temp (a placeholder score usually taken from other film scores) added. So, he repeatedly watched the movie until an idea began to take shape. Ottman describes the moment his vision materialized: "I realized, what if I make this like a retro '60s score? And that gave it this funky vibe, even though it was not a period piece. It helped make the film feel special."
He contrasts the experience of working on Kiss Kiss Bang Bang to working on The Nice Guys — an actual '70s period piece. With such iconic visual content in The Nice Guys, Ottman wanted to avoid cliché and parody. He explains, "That was a hard score to ride that line, where you're having fun with a period, but not making fun of the film."
Be ready for inspiration to strike
Ottman also touched on how he finds inspiration for scores: he captures every idea in the moment. "A lot of times I will take my phone and I'll whistle something in," he says. "Then normally [later on] I'm like, 'What the fuck was that?' But sometimes, that moment that hits you becomes a theme. [That happened] with The Nice Guys. The theme came into my head. I just whistled it in there and then developed it from there."
The ability to be nimble has served Ottman well. While working on the film X-Men: Days of Future Past he found himself without a choir on the day the print master was due. "The print master is the day the movie is done, done, done," Ottman says with emphasis. Obviously, in a make-or-break moment, you make do with what you have. "It was a pickup session. We didn't have our choir [recording] back and there was choir. Basically, it was me, and two of my orchestrators, and a microphone. And that's the choir that's in the movie."
Let it roll off
Ottman's flexibility also serves a practical purpose. He doesn't take it to heart when a director doesn't like a choice he's made. "As long as the person who's the critic can give me a good reason — emotional or storyline — why that's not working for them, then I can actually address their concerns in a second and I'm not defensive about it."
Keep rolling! Record producer Om'Mas Keith shows us the way around his studio, workflow, and production philosophy working with musical icons from Frank Ocean to Vic Mensa.