9 Female Film Composers Changing The Game
How do you break into composing for blockbuster films as a woman? Listen to 9 female film composers discuss how they scored A-list projects.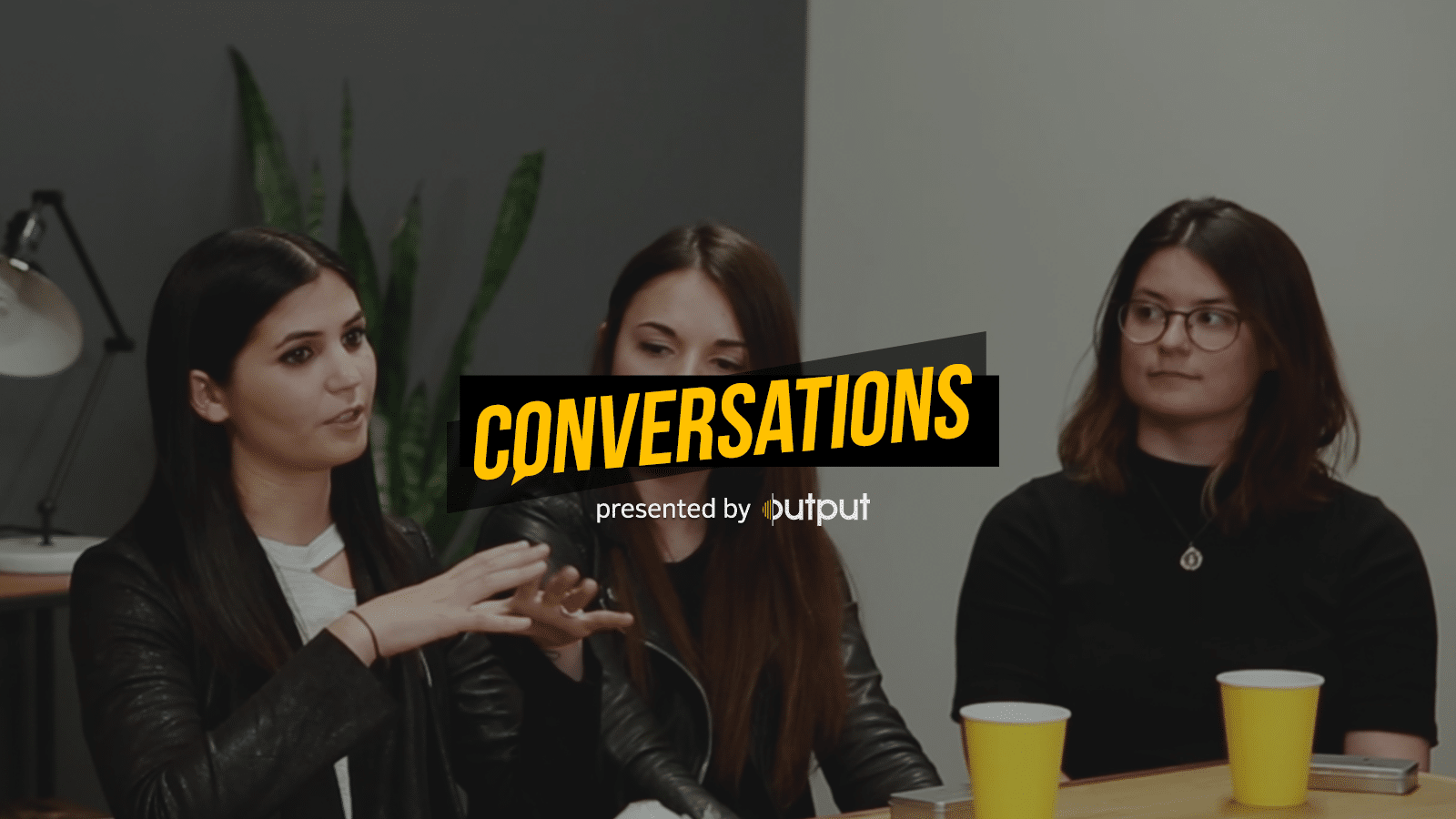 How do you break into composing for blockbuster films as a woman? Listen to nine female film composers discuss how they scored A-list projects.
Tori Letzler decided to launch the nonprofit that funded "The Future Is Female: A Concert For Women In Film" in a moment of catharsis.
"I was just getting a little frustrated," she admits. After surviving several battles of her own in the male-dominated film industry, Letzler was done waiting for the change to happen on its own. "I know a lot of talented female film composers personally. Why can't the rest of the world? Why is there not a platform for them? I'm just really excited to showcase all these women," she says.
A sold-out concert funded by donations and sponsorship
As a vocalist, Letzler's credits include various blockbuster movies such as Batman v Superman: Dawn of Justice, Wonder Woman, and Thor: The Dark World. She has also composed the music for TV series like Vikings and Iron Fist.
Although she managed to find her footing, Letzler believes that many film producers and directors need convincing when it comes to hiring women composers.
"They're hiring men over and over again, because it's what they're comfortable with. To put someone out of their comfort zone can be a difficult thing," says Letzler.
Breaking directors' and producers' habits
One of the composers taking the stage is none other than Jessica Rae Huber, whose work can be heard on massive TV shows like The Walking Dead, Agents of S.H.I.E.L.D., and Outlander.
Based on her experience, Huber believes that film producers would hire female composers if they've actually heard of them before. And therein lies the real problem: lack of exposure.
"These big producers who are in charge of these budgets don't want to just use someone they've never heard of before," says Huber.
Naturally, the lack of female representation is extremely discouraging for newcomers.
Edith Mudge, who has composed the music for reality TV shows such as Project Runway and The Real Housewives of New Jersey, has been in the thick of it. "Most of what I saw when I was growing up was that the women were musicians and the men were behind the console," she admits.
Discrimination rears its ugly head in subtle ways, too. In Huber's experience, demolishing prejudice is an obstacle in and of itself.
"I want to stop sitting across the table from someone who turns to my boss to ask, who's that girl that you brought with you?" says Huber, and proposes an alternative route: "Why don't you talk to me? Look at me in the face and ask me who I am and what I'm doing."
Writing scores day in and day out
Although they deal with the after effects of centuries of patriarchy, these women continue to find joy in writing scores every day.
Israeli-Dutch composer Nami Melumad is proud of her ever-expanding sample library. "I play flute and I like recording myself and then sampling it into Kontakt and creating instruments that are solely mine. That creates a sound that is a signature," she says.
For German composer Anne Kathrin Dern, Output's MOVEMENT is irreplaceable. "I can create a really simple synthesizer sound with one oscillator and a couple of effects and that's it. And then I throw MOVEMENT on it and all of a sudden I can do magic," she explains. "In every composer's studio they have at the very least SIGNAL, REV, and MOVEMENT or SUBSTANCE."
Letzler adds Analog Strings to that list. "I just suggested to somebody to use Analog Strings. Someone close to me who was working on a project and they were like, the temp is orchestral, I wrote the temp that they're using, but they said they want it to sound like a temp with no real orchestra." Such situations call for a versatile instrument. "Analog Strings are 'strings,' but they have all these cool textures and things you can do with them," she says.
Finalizing each project
In the world of film scoring, working with tight deadlines comes with the territory.
Jessica Weiss, who was recruited by Hans Zimmer, believes that a project is done when the client is about to walk into the room. "I think a lot of composers also run off of pressure. That pressure is our worst enemy and our best friend," she admits.
Composer for documentaries and video games alike, Tangelene Bolton is a big fan of taking multiple breaks. "When you start working too long, you can start feeling it, too…like your perspective on it is super skewed," she explains.
Letzler has the final words to sum up this perfect cocktail of pressure and rest: "Everything is about time, and making it sound as good as it can, as fast as you can, without downgrading the quality."
For more insights from female film composers, check out this chat with high-profile composer Joanne Higginbottom.