Arcade Version 1.1 Update: What's New
ARCADE version 1.1 is packed with new features focusing on workflow, including a resizable GUI and a playable pitch. Get it here.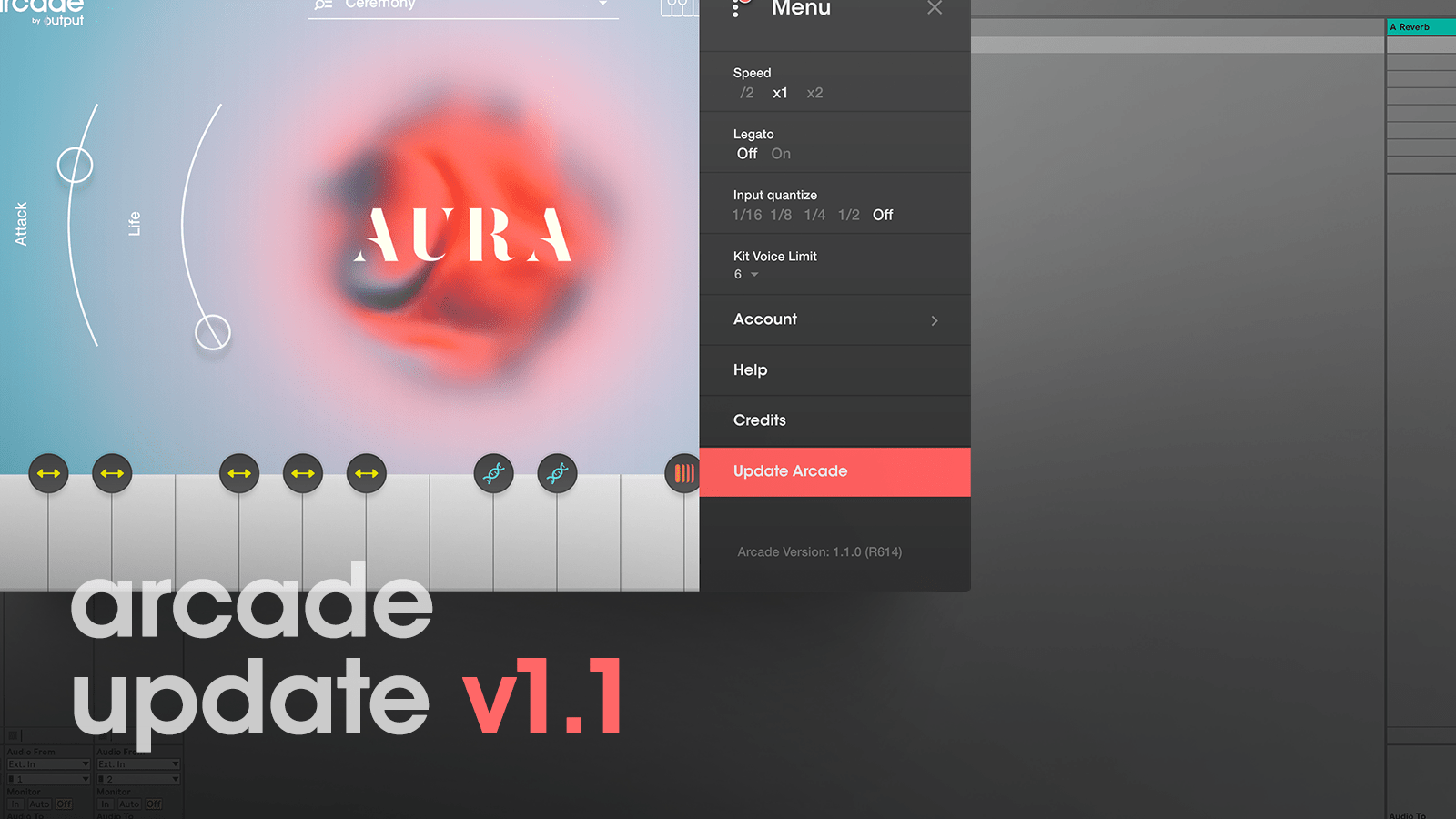 Arcade version 1.1 is packed with new features focusing on workflow and playability. It includes a one-click "download all" option to get all the Kits in a Line, a resizable GUI, and a playable pitch to use Arcade like an instrument in real-time.
How to update Arcade
Click the "Update ARCADE Now" button below and log in if you haven't already.
Download and run the installer found under "Update ARCADE."
1. One click to download all Kits in a Line
Don't play the waiting game. Download all the kits within a single Line by clicking the "Download All" button at the top of Arcade.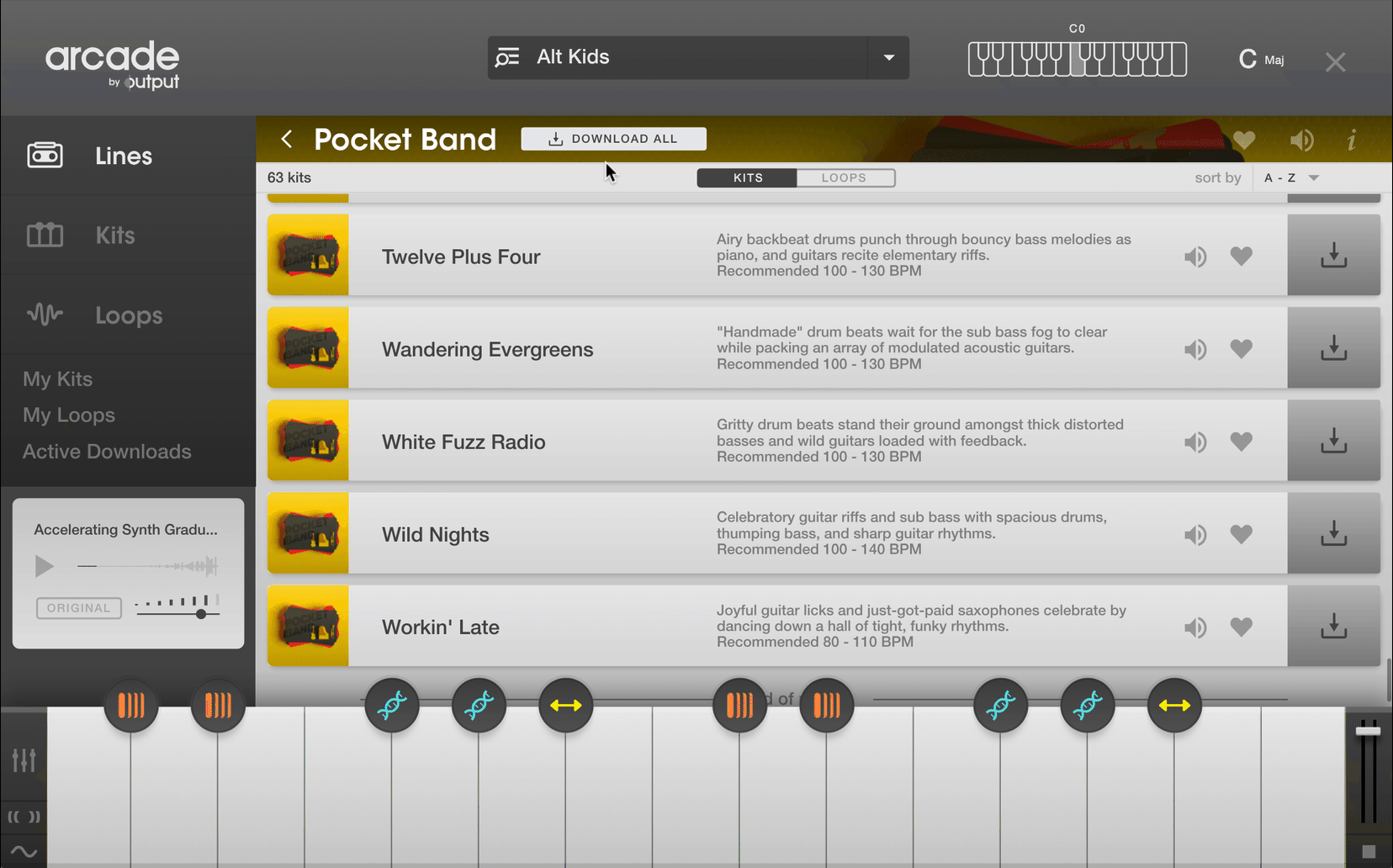 2. Resizable GUI
Make Arcade easier on the eyes by rescaling the size of the interface to your liking. Go as big or small as you need!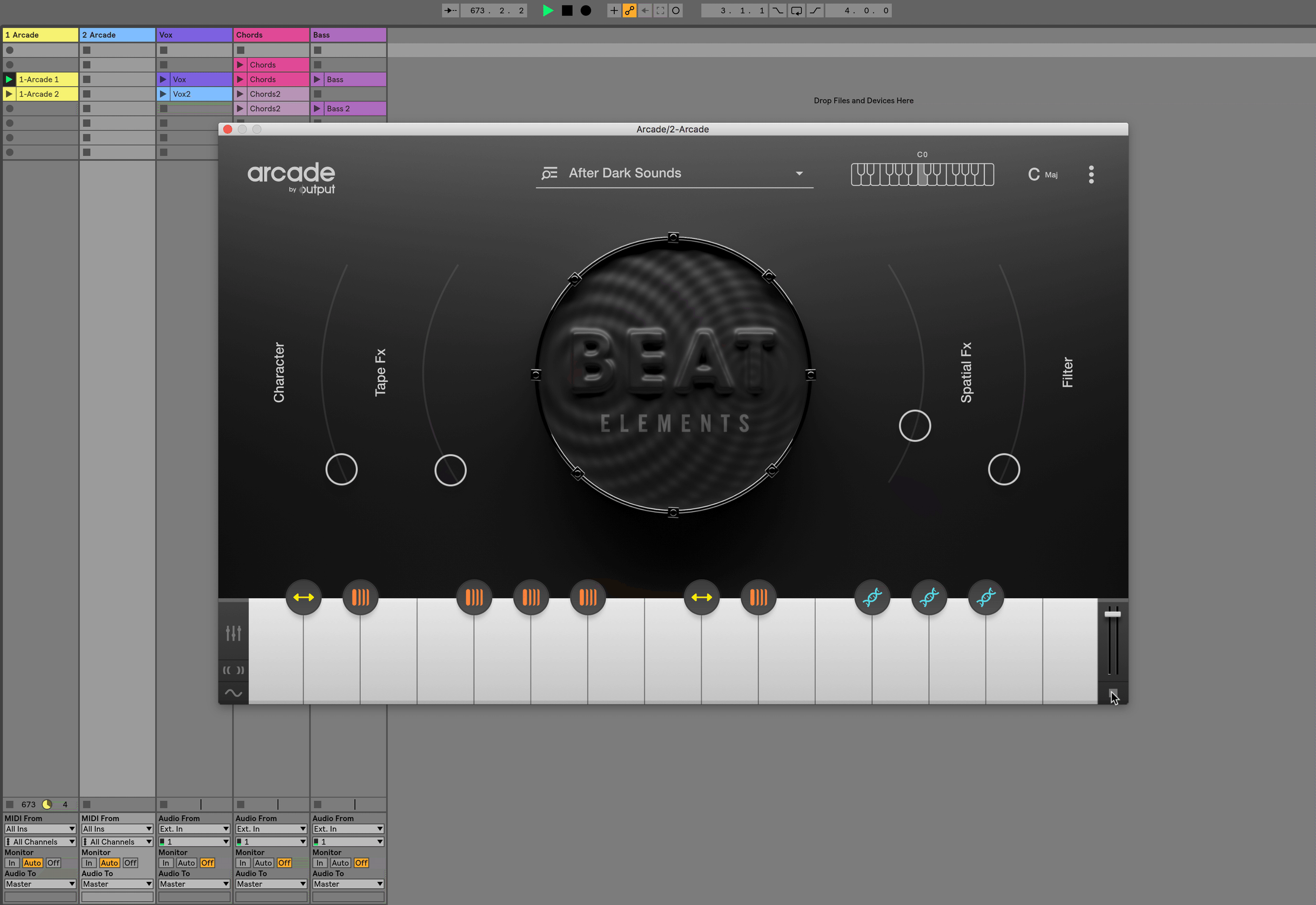 3. Playable pitch
Now you can play Arcade like an instrument in real-time with playable pitch! Perform melodies with your loops or follow your chord progression with your keyboard using this new transposition tool.
The picture of the keyboard shows the lower octaves of your controller and the highlighted session key. In this case, we're in C. If we press any key between C-1 and B-2 the audio will play back pitched up or pitched down based on the difference in semitones from C.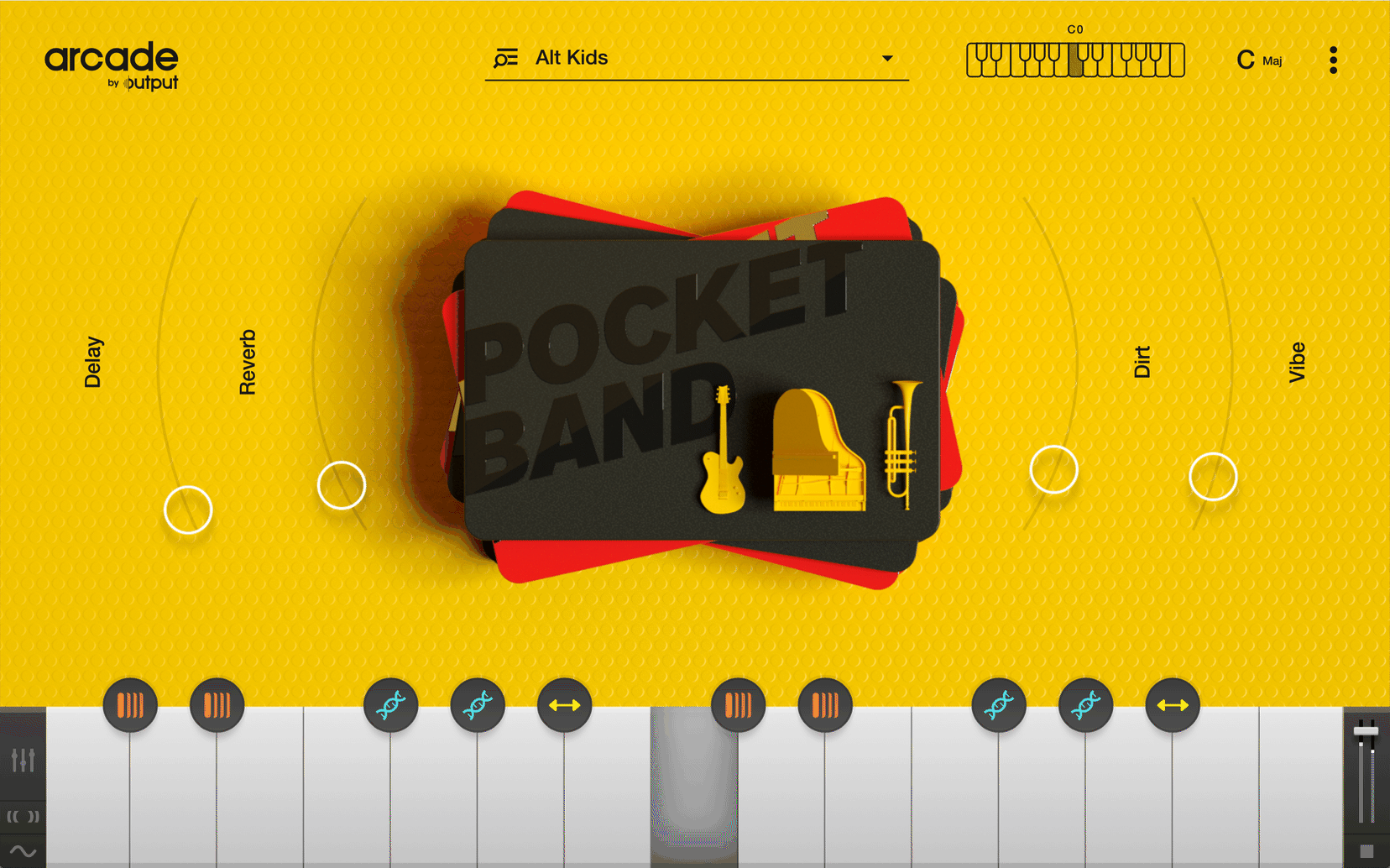 4. In-app update
From here on out, get all your updates inside Arcade. Whenever a new version is out, click the red dot in the top right and then click "Update Arcade."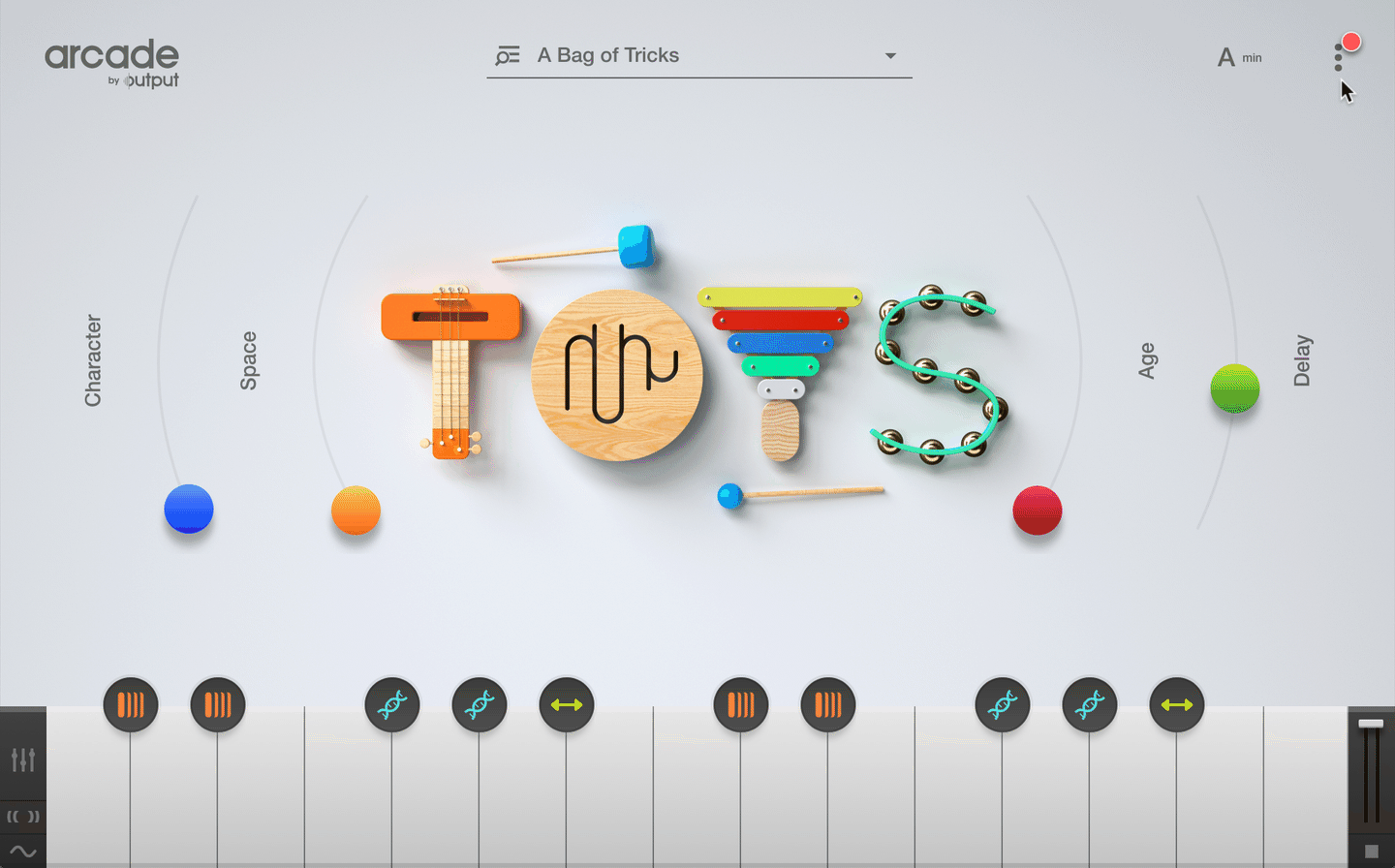 5. Move and copy Loops around the keyboard
To swap Loops, simply drag and drop them on top of any other key on the keyboard. If you would prefer to copy a Loop instead of swapping, hold down the alt or option key, click and hold on the edit button, and then drag it where you want to place it. You can also copy and swap FX on the mixer page.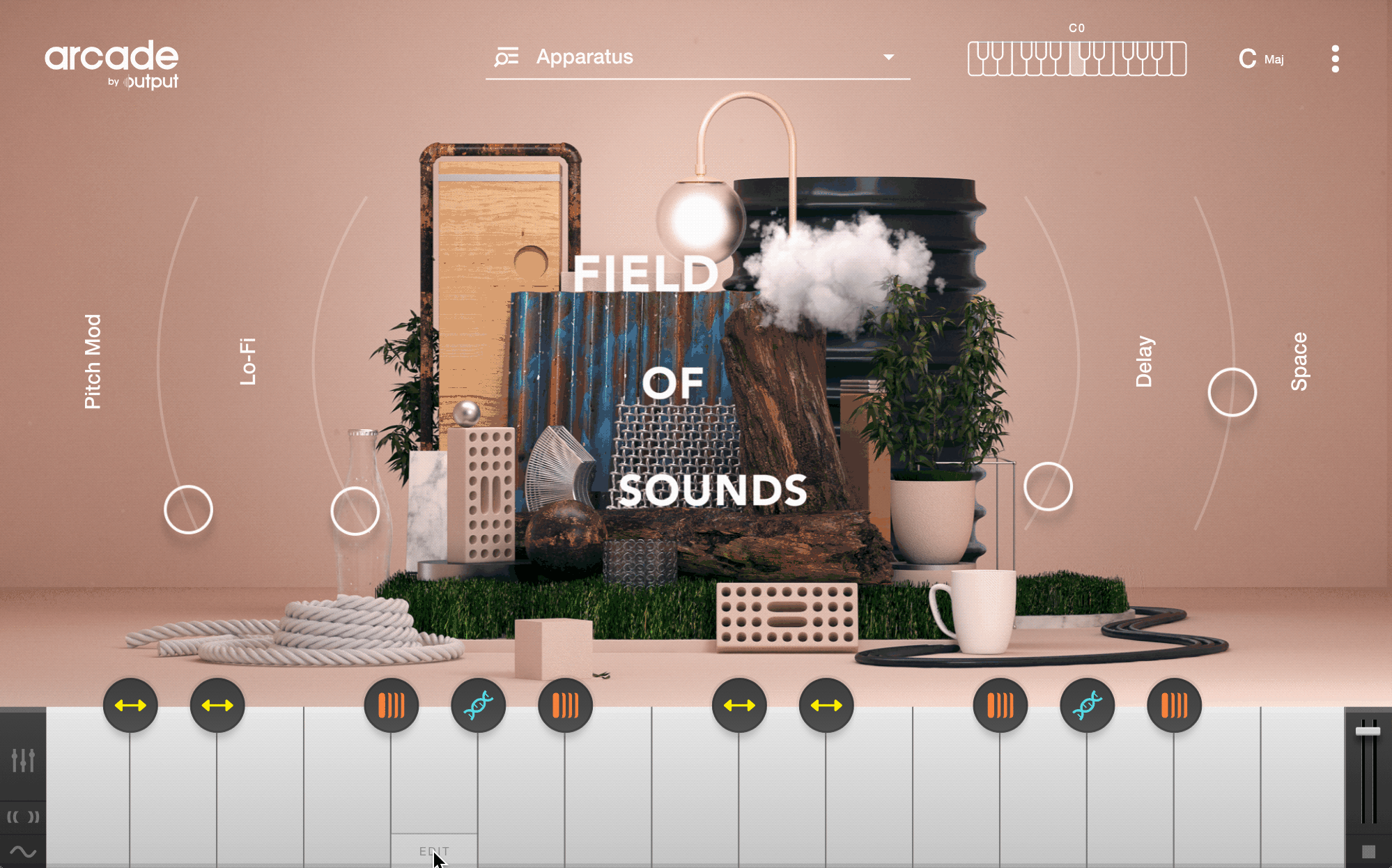 Keep up to date on all of Arcade's new content updated daily.