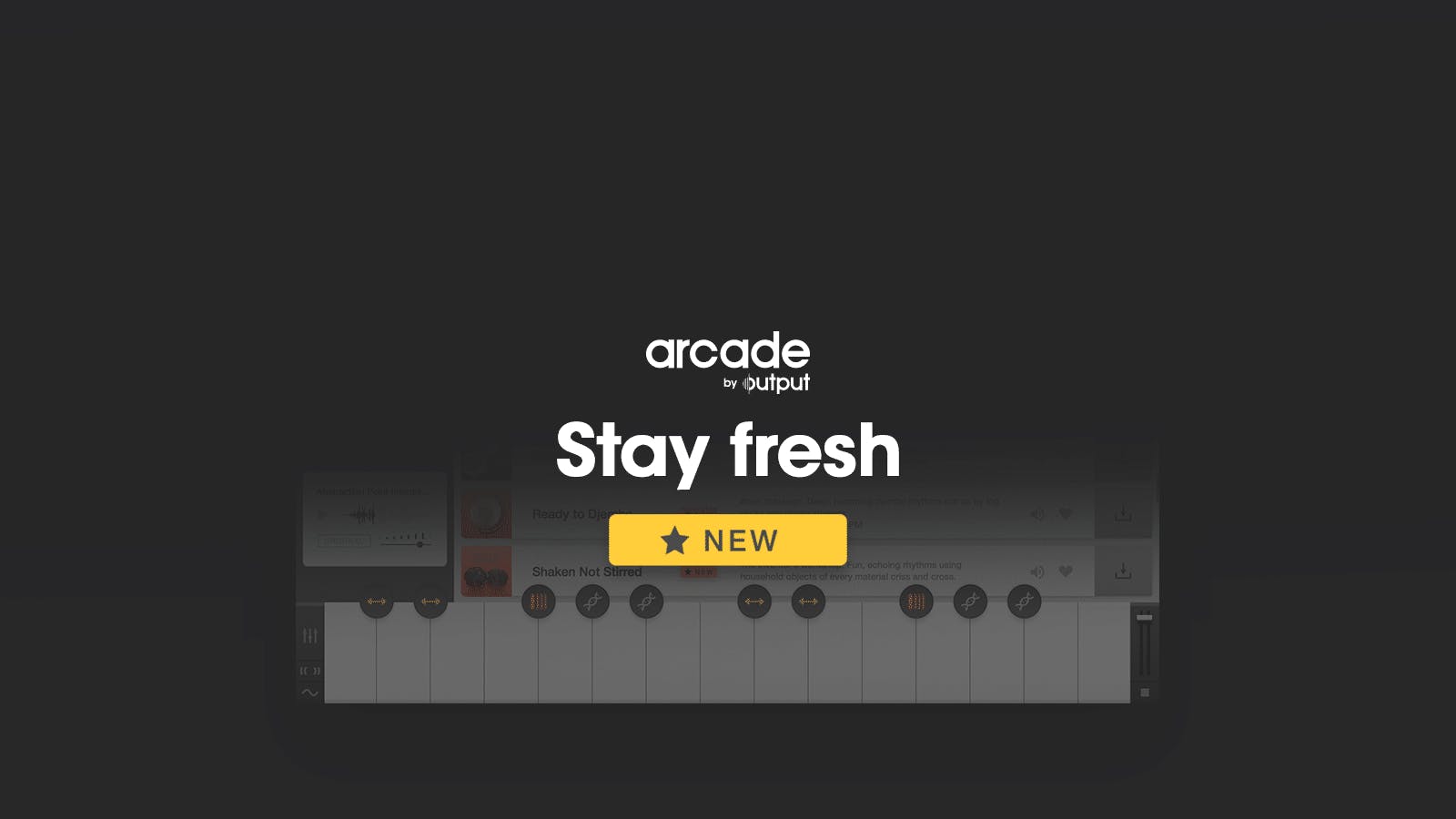 You have ARCADE, now you need to learn how to use ARCADE's browser. It's easy, and this simple guide will have you playing with sounds in no time. With new content added every day, ARCADE makes it easy to stay inspired and push your creative boundaries. Here is a breakdown of the different ways to quickly find everything you will need to finish your next track.
1. Find recently added content
By scrolling through the library you might have noticed the yellow markers:

That marker indicates that those specific Lines, Kits, or Loops have been added within the last 10 days. If you would like to filter your library to only see these items, simply click the "New" tag.
Arcade tip #1
Lines are collections of sounds that fit a common theme and musical purpose. Kits are collections of Loops mapped across the 15 white keys in ARCADE. Loops are audio recordings that play back seamlessly to your key and tempo. They are the foundation of ARCADE. Loops are in Kits and Kits are in Lines. Got it? Great!
2. Sort by criteria
A great way to quickly access more of ARCADE's content is to change the sorting order. By default, ARCADE sorts alphabetically from A-Z but this can be adjusted by clicking on the arrow next to "Sort By." Changing the sorting order is a great way to venture into unexplored content and mix up routines.
3. Search with tags
Tags are a great way to direct your search by moods, instruments, genres, etc. Use descriptive words like "epic" or "cinematic" or object-based words like "trombone" or "electric guitar." Combine as many tags as necessary to narrow down your search.
Arcade tip #2
Feeling stuck? Try selecting unusual combinations of tags to quickly bring new emotions or energy to your track.
4. Search with text
You can also make specific searches by typing in keywords. Narrow down your search even further by combining the use of tags.
Now that you have a handle on ARCADE's browser, why not try loading up some Lines designed for making tracks quick?