Online streaming is popular and affordable, and it's not just changing the way we listen to music, but the song structures, too. Martin Connor lays out 7 fascinating ways that the internet and consumer trends are affecting pop song formats:
1. Data Collection Makes Songs Simpler
With characters, settings, and climaxes, albums used to be built like films. However, the data that labels now use to make hit songs is changing all of that.
An increasing number of artists are following the trend set by songs like Lil Uzi's "The Way Life Goes". Jumping right into the first beat of a chorus – and ending on the very last beat of one, too – there are no instrumental intros, bridges, or even beat drops. This is efficiency at its best and is used when artists know exactly where you'll fast-forward through their newest single.
2. Social Media Influences More Confessional Songs
Communication on social media is quick, and this trend affects the way that artists interact with us. Think back to the opening track of Kanye West's "Ye" album: "I Thought About Killing You" sounds like an Instagram story that's gone on too long. In the first half of the song, Kanye's not speaking in time to the beat, he's not rhyming. It feels like he's really just thinking out loud.
It's no surprise that this rap song structure trend started with young millennial rappers from the SoundCloud genre.
3. Smaller Streaming Profits Means Shorter Songs
Streaming pays artists far less than CDs, tour tickets, and merchandise. For instance, Lil Uzi Vert only made about $.005 for each of the 1.3 billion times that his song "XO Tour Llif3" was streamed.
When streaming pays such small profits, musicians have fewer reasons to release longer tracks. The average length of a song on Lil Pump's self-titled 2017 album is less than two-and-a-half minutes. Its hit single, "Gucci Gang" barely clocks in at 2 minutes.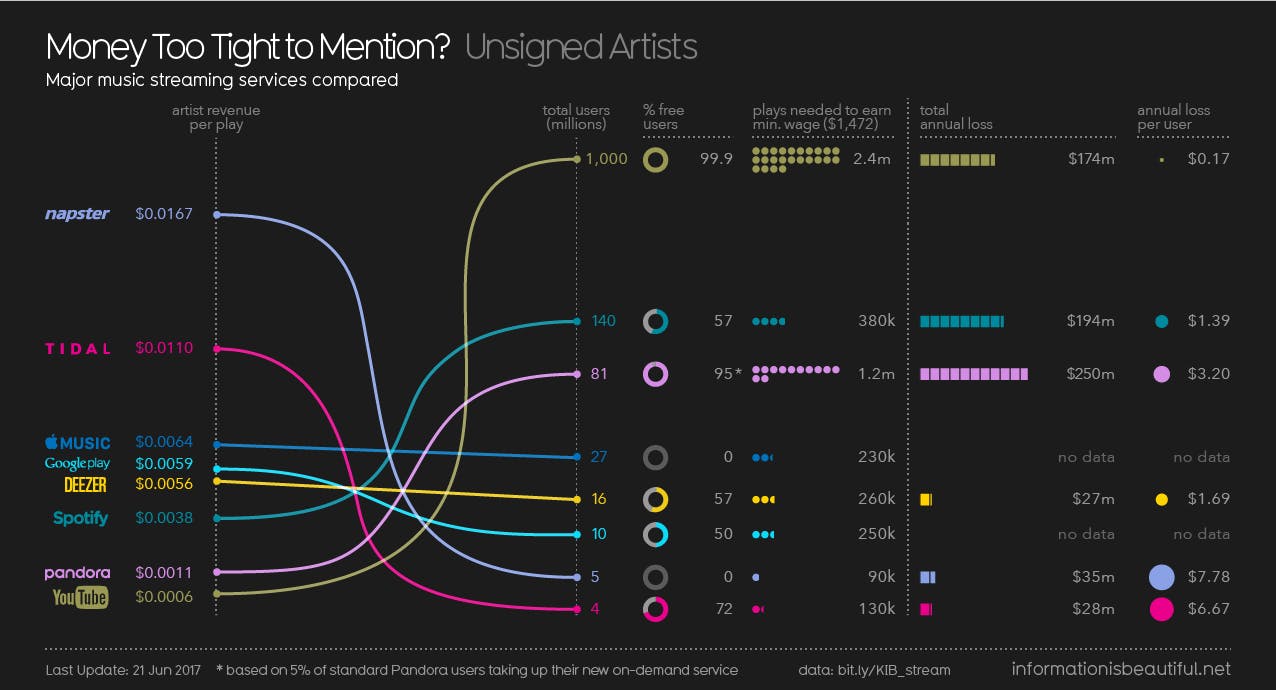 4. Customized Streaming Makes Songs Built-to-Order
Online streaming gives listeners the power to change song order, lyrics (e.g. explicit, censored), and build custom playlists. Some artists have even created albums that purposefully leave these decisions up to their audiences.
Tracks from Kanye West's 2016 album "The Life of Pablo" are full of silence, alternative versions, and instrumentals without vocals. With such a blank canvas, Kanye's listeners become much more than fans: They become part of an art piece.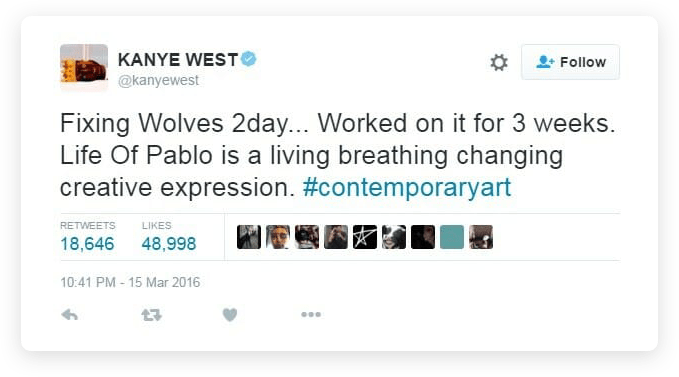 5. Digitization Makes Songs More Diverse
Before the internet, many artists (and record companies) reached audiences by targeting a specific demographic. Today, artists are able to reach audiences by 'making something for everyone.'
Artists can release albums that combine multiple genres at once. A perfect example is Lil Nas X's record-breaking chart-topper "Old Town Road", the 2019 track that merges elements of country, hip hop, and R&B. Albums like 2017's "Beautiful Thugger Girls", by rapper Young Thug, are another example – the standout track "Family Don't Matter," is a country ballad on which Thugger's amazing wail is all blues. In the future, such songs probably won't be labeled as "genre-bending" – they'll just be commonplace.
6. Free Content Means More Collaborations
Today's artistic world is so competitive that musicians need to constantly release tracks to stay ahead of the game. One way to do this is to shorten and simplify songs. Another is hiring a producer to lay the beat, a singer to create the chorus, and another rapper to write the second verse. Remember how Offset, DJ Khaled, Justin Bieber, Chance The Rapper, and Lil Wayne appeared on the same 2017 song, "I'm The One"?
Sharp-eyed fans are also starting to spot increased writing credits. On Cardi B's album "Invasion of Privacy," the 13 tracks boast a whopping 104 writing credits. Its major single ("Be Careful") has 17 alone!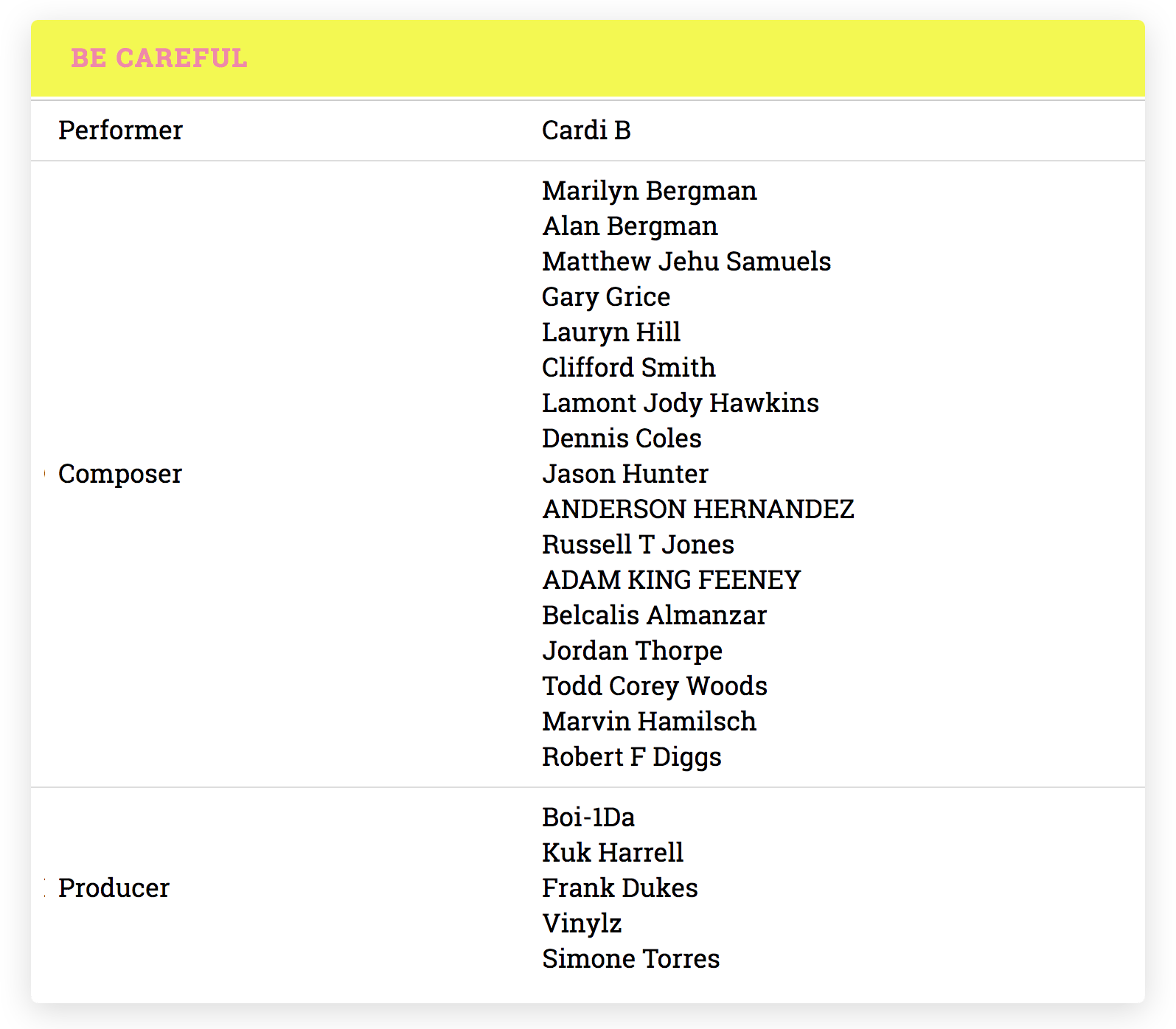 7. Videos Turn Songs Into Soundtracks
Without its game-changing video, Childish Gambino's "This Is America" might not have debuted at #1 on the Billboard charts. Its unconventional approach, changing sound and sections make it hard to sing along with or dance to, but each musical section becomes part of a mini-soundtrack in the video.
This isn't anything new. The Buggles' "Video Killed The Radio Star (1979)" to Michael Jackson's "Thriller (1982)" gave equal attention to their songs and their videos. This is still an increasingly great idea seeing how YouTube reports more than a billion hours of viewing each day.