New in Arcade: Lush R&B Chords, Fuzzed Out Lo-Fi, and More
Life is hard. Love? Even harder. But finding excellent sounds for your next R&B hit? That's no problem at all. Output is proud to debut a new Line for ARCADE: Honey.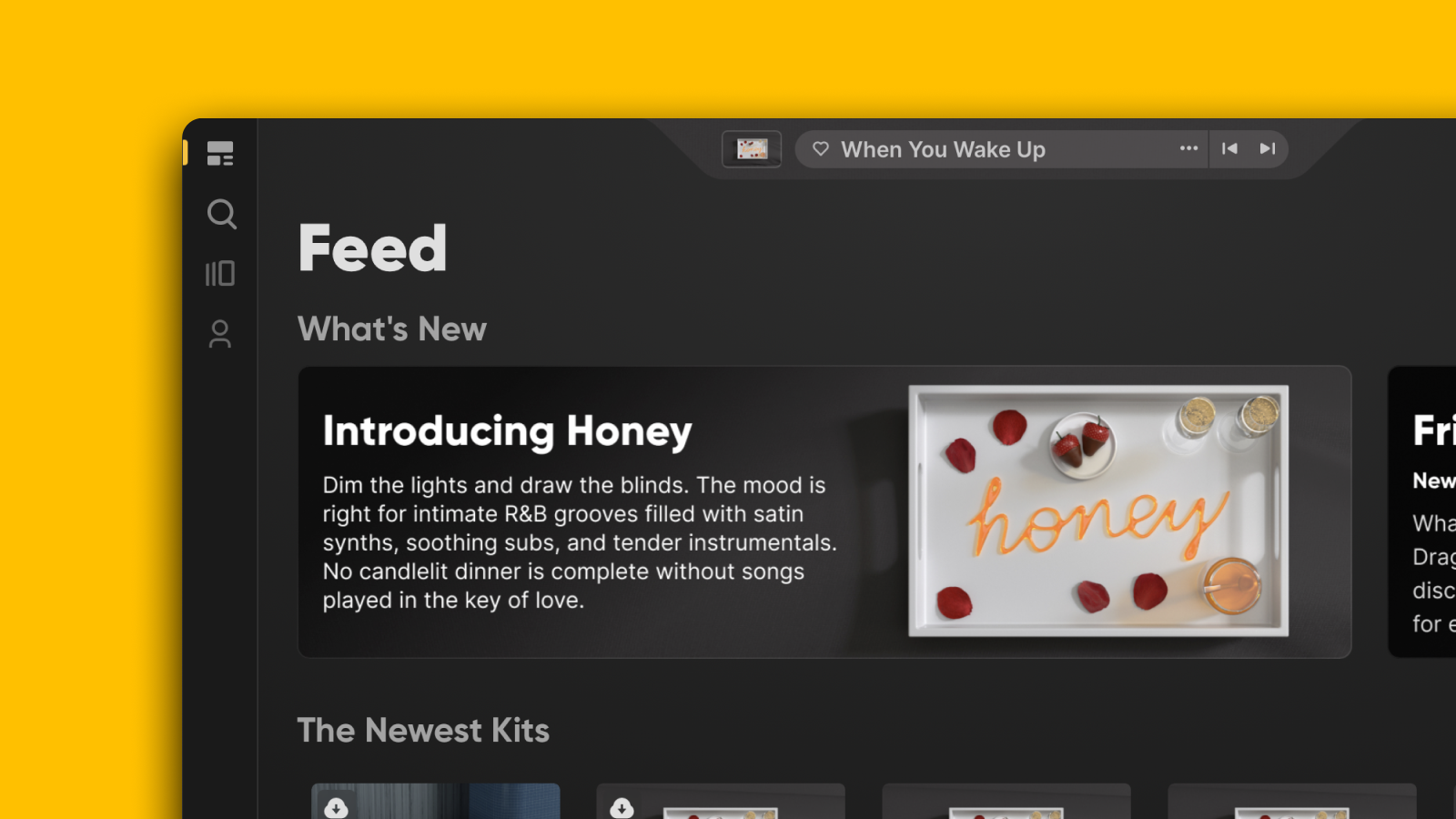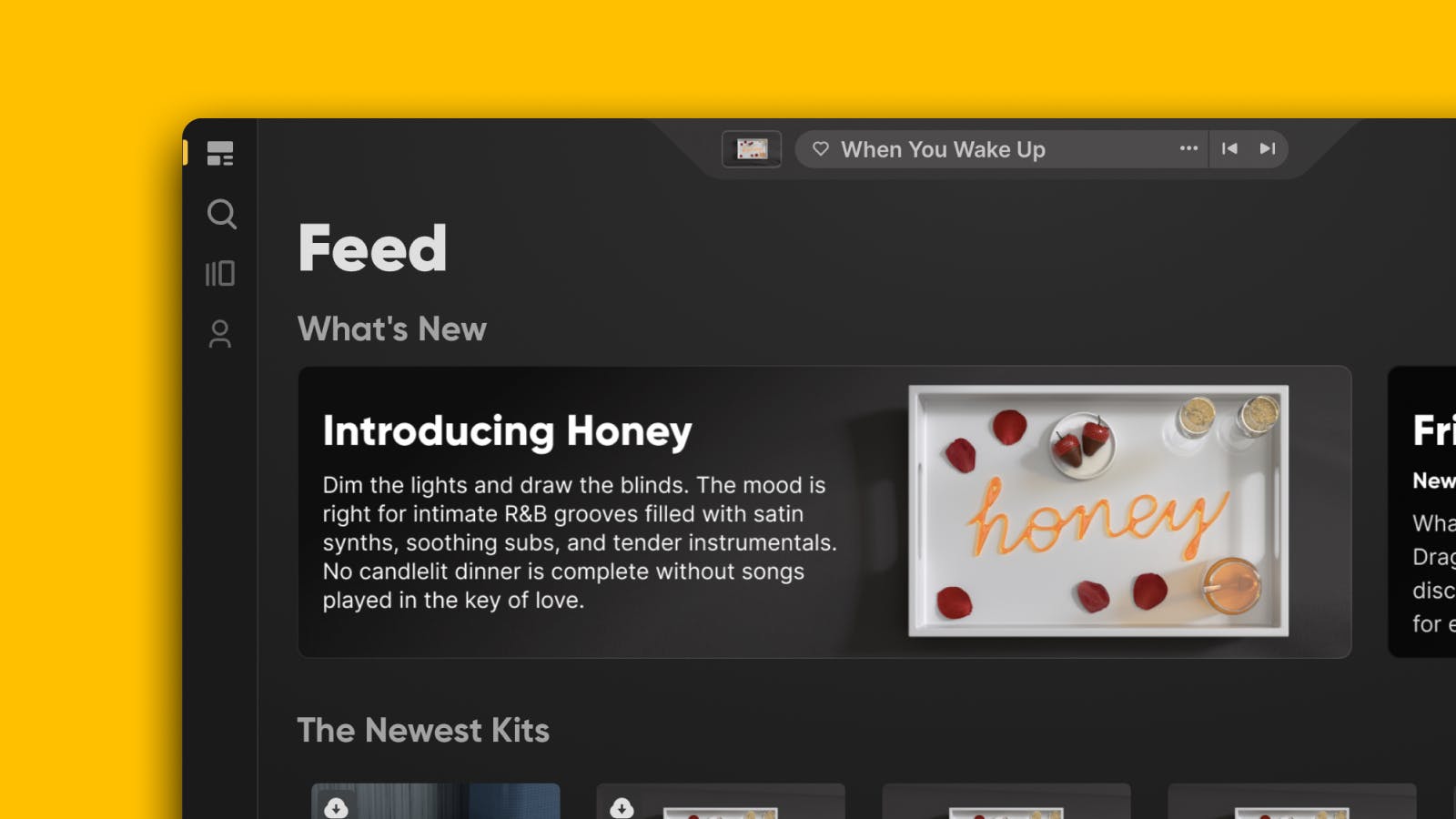 Output is proud to debut a new Line for Arcade: Honey. This collection of fresh Samplers is a veritable sonic paradise for R&B, pop, and electronic producers, full of nostalgia-laden synth textures, R&B chords, crisp drums, and lonely guitar lines. Tap into over 650+ new sounds, perfect for your infatuated love songs and dimly lit ballads, recorded and processed with only the best gear and utmost care.
This latest update of Arcade also features multiple new Samplers for some of our other excellent Lines: Nightmare, Taped, and Memento. With Arcade's massive library of sounds and unique interface, you can tap into new wells of inspiration every day. Let's dive into what's new in Arcade.
New Line: Honey
Life is hard. Love? Even harder. But finding excellent sounds for your next neo-soul hit? That's no problem at all. Honey is full of warm sounds and woozy, memorable textures that can build the bedrock of any emotive track. You can start with the lush R&B chords — there are plenty of those — but there's also so much more than that. Mellow, jazzed-out electric piano progressions, string stabs, neon-soaked synthesizers, percussion loops with character: Honey's got what you need.
New Samplers for Nightmare: Friday the 13th
Spooky season fast approacheth. The new Samplers for Nightmare are perfect for painting a most dreadful scene: Dragged chains, time-stretched chimes, and discordant autoharp give you all the creepy textures and unsettling musical cues you need to build out your soundtrack or horror-punk projects. For the ambient heads: Don't sleep on the glassy drones and atmospherics in these new Samplers.
New Samplers for Taped: Super Lo-Fi
If you've ever gotten your hands on Taped, you know it's all about that saturation. Fancy software instruments are good and all, but in the era of pristine, digital perfection, sometimes what you need is a little dirt. From thick drum smacks to chillwave synth lines, ever-so-slightly detuned chords to dreamy melodies, the latest Taped Samplers put the vibes in your hands.
New Samplers for Memento: Hopeful Pop
Memento is an Arcade Line that's built for capturing the quiet, introspective moments — but that doesn't always mean you're looking for sullen chords or gloomy guitars. The latest Samplers for Memento now also bring you wistful, dreamy piano chords, mid-tempo shuffles, and slow, pulsating riffs. Whether it's a nostalgic harp pluck or a stack of misty strings, let these transcendental sounds guide you to your destination.
New Samplers for Warped: Woodwind Textures
Our goal for Warped was to craft a Line with murky, misshapen elements; the kinds of glitchy runs and deep, distorted grooves you can use in everything from experimental compositions to frenzied hyperpop. The new Woodwind Textures Samplers give you access to a universe of spectral flutes and horns. Take your fans to the outer reaches of space with this new collection of alien sax riffs and ambient melodies.
For more Arcade goodness, check out these other fresh, pop-inspired Samplers.