New in Arcade: Vintage Synths and Big Orchestral Moments
Using live instrument sounds as a solo is a quick and easy way to create emotional moments in music.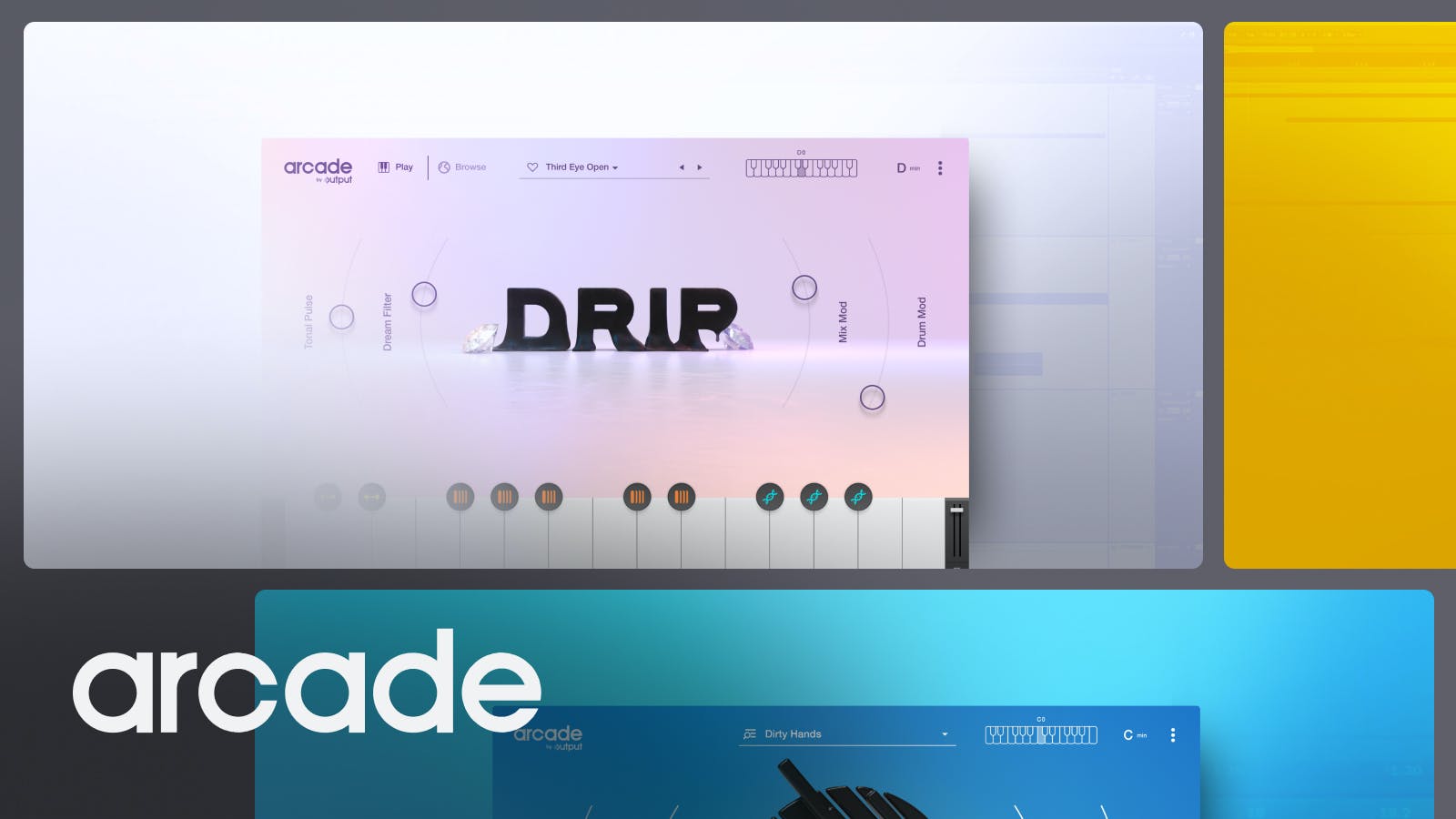 It's hard to resist the addictive pull of a great live instrument solo in a song. Just look at almost all of the mega hits from the '80s, modern-day stars like Masego, or any of H.E.R's live performances. A solo is a chance to give your listeners a break from vocals and repeating melodies while still building momentum into the bridge or final chorus of a song.
In Arcade, you can create the magic of a live instrument solo with a simple push of a button — no need to learn a new instrument, dig through black holes of low-quality downloads, or hire a session musician. Our Samplers help you get there. Let's explore a few of the live instrument Loops perfect for a solo in Arcade Samplers.
New Line: Virtuoso
There's no such thing as too big or too bold. That's why we've collaborated with prodigious instrumentalists to capture their tastiest, most mind-blowingly indulgent performances. Who needs a guitar or piano solo when you've got world-class musicians at your fingertips?
New Samplers for Vintage Synths: Future Chill
Warm up your earbuds with these voice-rich chord progressions, beautifully performed on classic polyphonic synths. Inspiring harmonic content for jumpstarting ideas, or for chopping up to make new and unique chord patterns and intricate solos.
New Samplers for Drum Machinery: Intelligent Beats
Inject some left-field, futuristic drum patterns into your productions with these new hi-fi gems from Drum Machinery. Perfect for fans of glitch, IDM, or experimental electronic music in general. If you're having a hard time imagining the impact of a drum solo, check out this performance of one of the most famous drum fills in contemporary music (yes, it's Phil Collins).
New Samplers for Hooked: Hooked Refresh
These expertly-produced female vocal kits are designed to glide over the top of your production right out of the gate. Finding a way to create an inventive vocal solo will create a faux-acoustic arrangement feel — give it a try.
New Samplers for Bassline: Future Pop Bass
Last, but not least, tap into what's next with these distinctive, forward-sounding basses. Use them around basic chord patterns or as the building blocks to starting writing new chords. And don't forget to tweak those macro knobs. A smooth bass solo is all you need to create a nostalgic soul record.