How Sweater Beats Used Exhale on "Glory Days"
Producer Sweater Beats shows how he tweaked vocals in "Glory Days," his collaboration with Los Angeles singer-songwriter Hayley Kiyoko.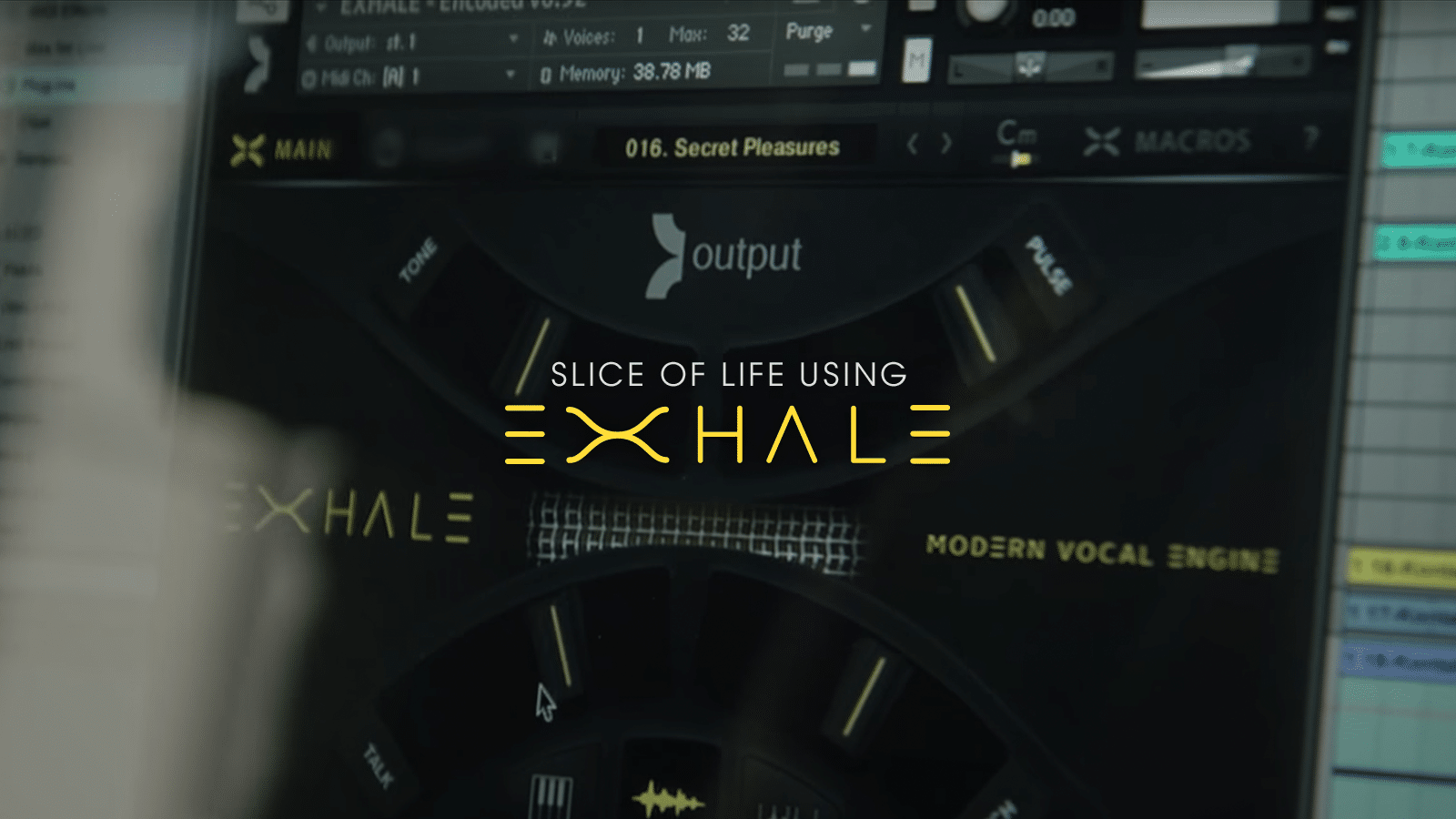 Sweater Beats is the project of producer and multi-instrumentalist Antonio Cuna. Throughout the 2010s, Cuna made a name for himself with his unique brand of indie-pop and R&B-infused dance music. In one 2017 collaboration with Los Angeles singer-songwriter Hayley Kiyoko, "Glory Days," Cuna makes extensive use of EXHALE — the modern vocal instrument engine from Output. He was kind enough to roll through the Output studios to show us how it was done.
"So, I have this thing," he says, soloing a rhythmic "woop" background vocal that comes in at the top of the song underneath Kiyoko's lead vocal performance. "I used one of the sample standalone things in EXHALE, and then I pitched it, printed it, chopped it up, and made it into a melody. Now, it's a chant-y background part."
This is one of the reasons EXHALE is a top-notch software instrument: The all-in-one design allows you to manipulate vocal samples and loops exactly how you want them, and then commit them to your track as audio clips whenever you're ready. You can use EXHALE as an instrument, "playing" different vocals, or just treat it like a really flexible sample library.
If you're working with a single vocalist, EXHALE is a fantastic way to insert more varied vocal timbres into your song without having to record additional singers. Because there are so many different options — EXHALE comes with 200 specially-designed presets you can use as starting points — it's easy to dial in a background part or vocal pad that'll make your track sound complete.
Check out how these other producers use EXHALE in their work, below.
Jessica Rae Huber
Jessica Rae Huber, the film composer on Outlander and The Walking Dead, whips up a remix of her theme from animated web-epic The Lost Land of Yehey using EXHALE sounds and then affecting stutters with MOVEMENT.
Brooke D'Leau
Producer Brooke D'Leau hits it on the nose: Inspiration comes knocking after you take the first step. The ideas keep on flowing with the lead sound "042. Snap Pop," setting the foundation to this bangin' beat-making session.
Boom Bip
Electronic hip-pop producer and DJ Boom Bip adds a percussive flare with EXHALE, evoking an emotionally-driven track.
For more EXHALE goodness, watch this step-by-step process on how producer Michael Keenan built a beat using EXHALE and SUBSTANCE with rapper Skizzy Mars on "American Dream."