Audio interfaces are essential studio staples that have a massive impact on your sound as well as on your workflow. But the best audio interface doesn't have to get you in debt: Since 2012, when Universal Audio announced its Apollo line at an unprecedented value, fantastic-sounding options have been produced at low prices.
---
The Best Budget Audio Interfaces
Because excellent sound quality is achievable with gear starting at around $600, there's simply no way around it: your audio interface should be one of your pricier studio investments.
To make shopping for an inexpensive audio interface easier, we've asked our experts to narrow down your options.
Starting at $899
When Universal Audio announced their line of Apollo Interfaces, it was a real gamechanger. Never before has audio software so seamlessly integrated with hardware. Since we love UAD plugins – and use them every day to produce music and carry out sound design – we've outfitted every one of our studios with either an Apollo Twin or Apollo 8 Universal audio interface. They sound fantastic, are extremely stable, and get the job done.
Apogee Electronics Element Series
Starting at $595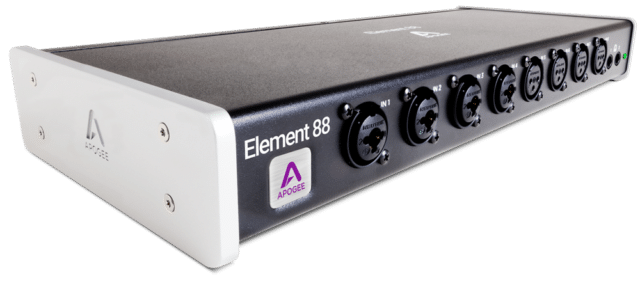 Apogee is the original interface company and the first to produce digital audio converters for the studio. It's no surprise that they've been the premium solution for 30 years. Recently they announced the Element series is now essentially eliminating all of the knobs and displays on the front of the unit. So if you don't mind tweaking gain and volume in the software (rather than on the hardware), the Element series is a fantastic option.
Debating between Apogee vs. Apollo and prefer the lower price? You won't be disappointed by this audio interface.
---
Whether you're an amateur producer or a professional musician, you need the best studio monitor to hear every detail.
---
Starting at $2,800

Antelope Audio is a relative newcomer since their Atomic clock was released in the late 2000's. Though pricey, we were amazed with its studio sound capabilities.
Antelope vs. Universal Audio
Since its humble beginnings, this Bulgarian company has released a slew of interfaces, much like Universal Audio. If you need more channels for your money, however, Antelope is the way to go. Their Orion Studio interface includes 12 mic preamps (perfect for recording drums) and it comes bundled with a bunch of handy plugins.
Starting at $99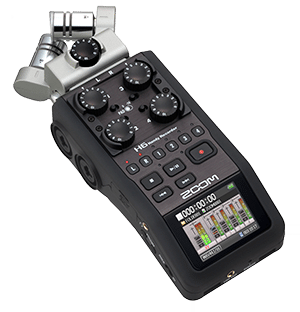 The Zoom H series recorders aren't your typical audio interfaces, but they're awesome to sample with in the field. The H6 and H4n are our favorites to grab a cool sample and then pop it into Ableton, or do an impromptu recording of ideas. The workflow is extremely fast and eliminates the computer from the equation (which is a nice change of pace).
---
Trying to choose the best studio desk for you? We've compiled a list of our favorites – at various price ranges – to make those long hours (or days!) productive.
---
Starting at $499

If UA, Apogee, and Antelope interfaces are out of your price range, you'll mostly be sacrificing sound quality, build quality, and plugin integration. But there are still a ton of creative options, like the Focusrite Clarett series. With similar configurations, these interfaces are a solid option – at a lower price.
We've heard excellent things about the design and build quality of the Focusrite Red 4Pre and Red 8pre series. Worth the investigation if you are on the hunt for a professional-sounding, budget-friendly option.
Find the Right Keyboard Controller for Your Budget
Take your sound to the next level: We've got the hookup on the industry's best MIDI keyboard controllers.