New in Arcade: Growling Bass and Warped Pads
If you're looking for a creepy-crawly effect, grab one of these new scary Halloween Loops from the Nightmare Line.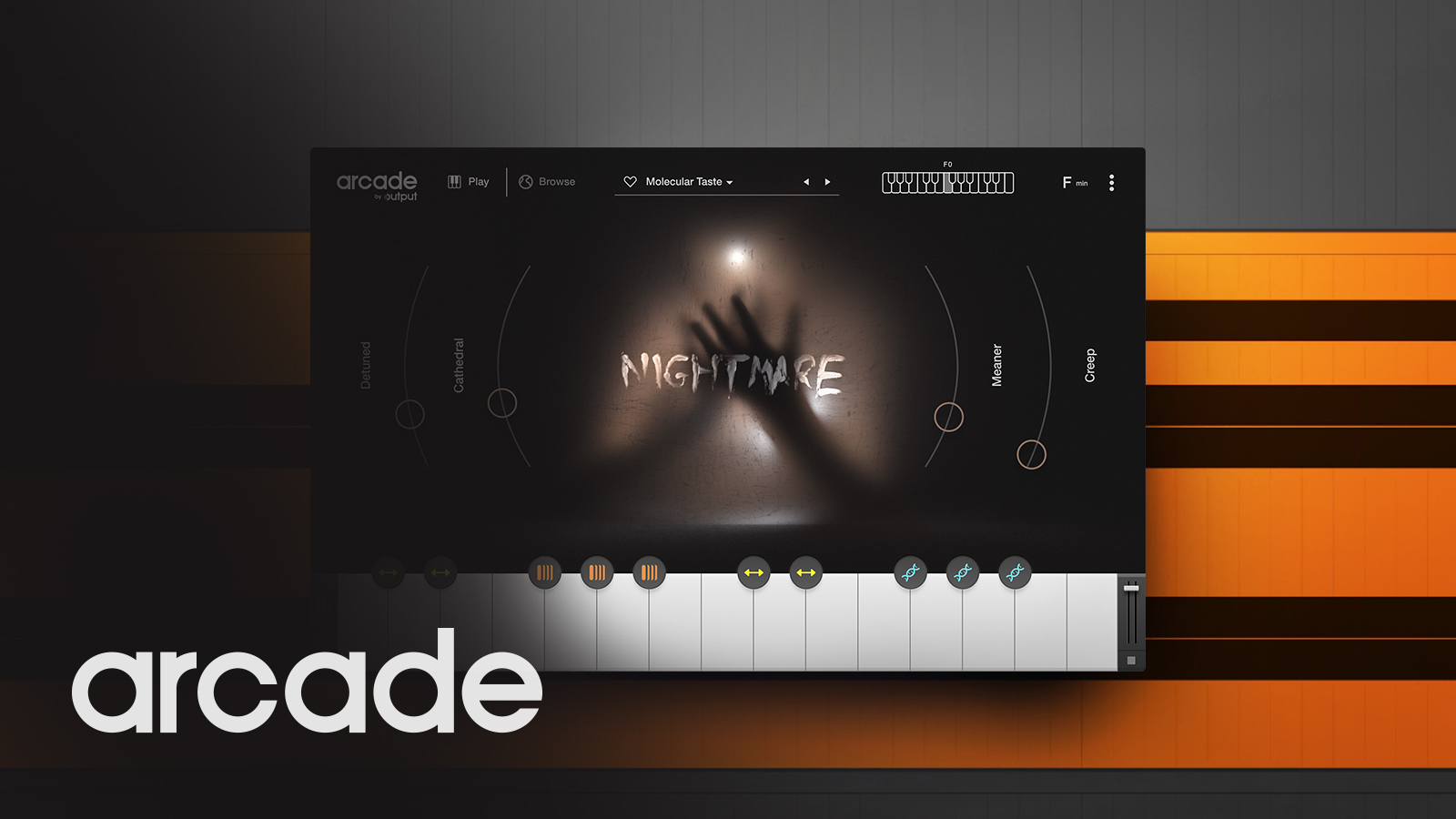 Building up tension and suspense is one of the most important parts of a horror movie, and the best way to do that is to create a hard-hitting, spooky score. If you're looking for a creepy-crawly effect, grab a scary Halloween loop from the Nightmare Line. The best part is that new Loops, samples, and one-shots are uploaded to Arcade every single day, so there's always fodder for the next jump scare.
Let's explore some of the newest Samplers in the Nightmare Line filled with monstrous vocals, growling bass, and warped pads.
Loops in Arcade are perfect for producers who may not have access to the perfect recording environment. So if you need atmospheric sounds without the struggle of finding a dead silent room, Nightmare has got your back.
In the Trick or Treat I Sampler you'll find the howling cackles of witches and ravens cawing in the distance against a background of warped organs and wicked vocals. The Cemetery II Sampler features wheezing monsters and creepy, pulsing organ sounds that will make your soundtrack come alive. Try the Haunted Woods Sampler if you love the uneasy sound of detuned synths or the tension of werewolves growling.
Lastly, the Visitors Beware Sampler is the vocal pack of your dreams if you need scary sounds. This Sampler is packed full of piercing screams, ghoulish sighs, crying babies, and morphing wails. How much scarier can it get?
Once you've found the perfect scary Halloween Loop, don't forget that you can edit each sound in Arcade with macro sliders. Ghost, Cathedral, Darkness, and Creep add reverb, delay, or chorus to your sounds to make them even more unique.
Try Arcade free and start playing with Nightmare and 30 other Lines within your favorite DAW like FL Studio, Ableton Live, Logic Pro, and more.