---
Update Instructions
For existing customers
1. Get the updated installer by downloading Movement in My Account page.


2. Run the installer.
3. Make music!
---
MOVEMENT v.1.1 is here! This new update brings you faster load times, new features, and multiple fixes to our powerful rhythm engine.
Fans of MOVEMENT can now find fresh effects with the new Reverse Delay setting to the delay module & Hi-Pass and Low-Pass filters within the equalizer. Significant decreases in CPU usage makes it much quicker to get right into creating mind-bending rhythms with your sounds and performances.
The update is free for all existing customers of MOVEMENT via Output Hub and available for first time purchasers at $149 here.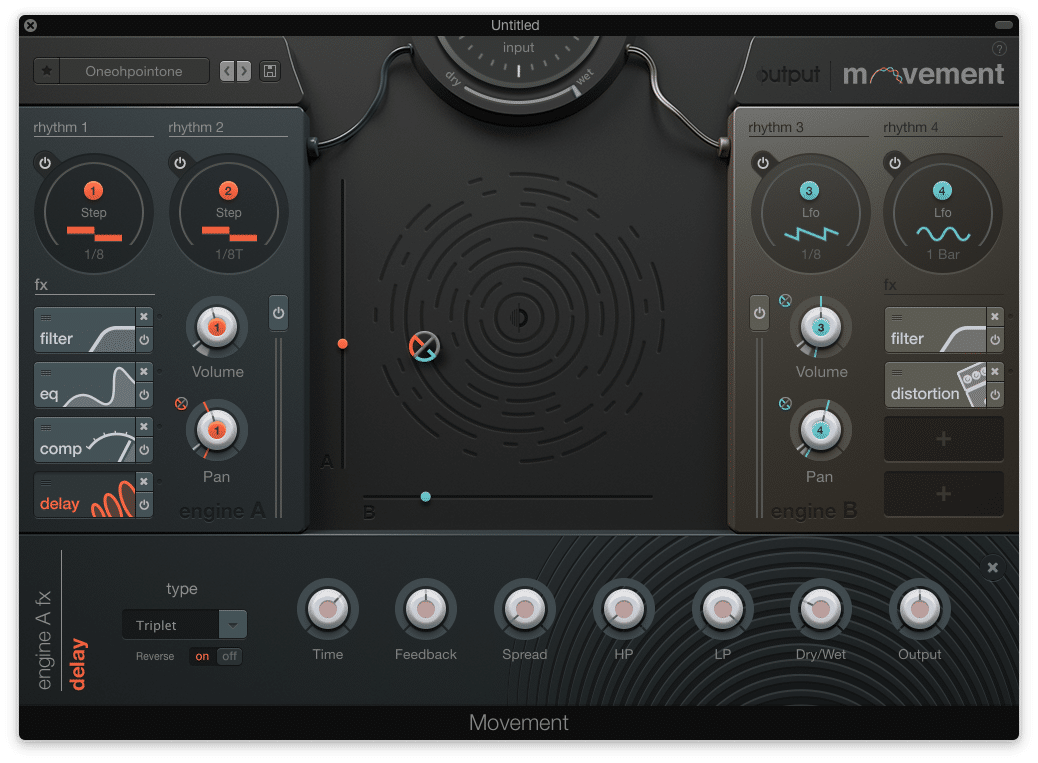 REVERSE DELAY FUNCTION
---
Get to know MOVEMENT
• 300+ Presets for instant playability
• Input any sound, instrument, or track
• Modulate any parameter with any rhythm in real time
• Sidechain, LFO, Step Sequencer rhythm modulation
• Output's proprietary Flux and Randomizer
• Advanced sidechain modulation – modulate any parameter
• Analog filters, EQ, delay, reverse delay, distortion, compression and reverb effects
• XY pad for performance
• Built for live performance and for the studio
• Simple design and ease of use
Check out the walkthrough demo for a full breakdown of MOVEMENT.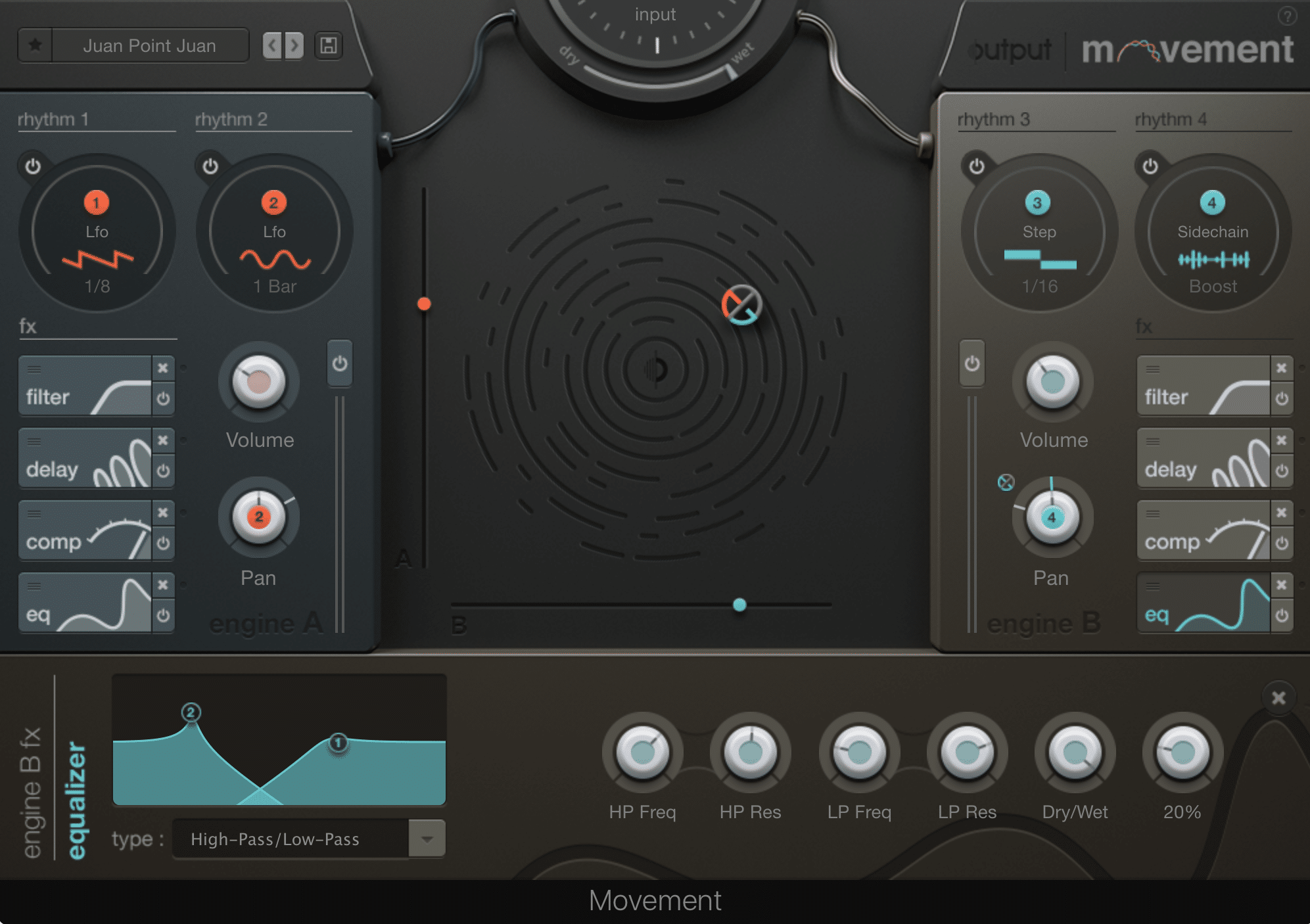 HIGH-PASS/LOW-PASS EQ
Ready to crunch it? Watch how The Glitch Mob trio produce with MOVEMENT.
Your Sounds. Powerful Rhythms.
Movement is an exciting and powerful FX plugin that adds RHYTHM to any input in real-time. Built equally for the studio or stage, use the engine to breathe life into any track or live performance.