An update to ARCADE is required. To continue accessing Arcade, please download and install the latest version (1.3.10). We highly recommend doing this right away so you can get back to making music.
Update ARCADE in 4 Steps
Download the relevant installer for your OS (located above).
Open the installer and follow the steps until you hit [Finish].
Open Arcade and log back in.
Have fun creating!
ARCADE Update FAQs
"You've been logged out"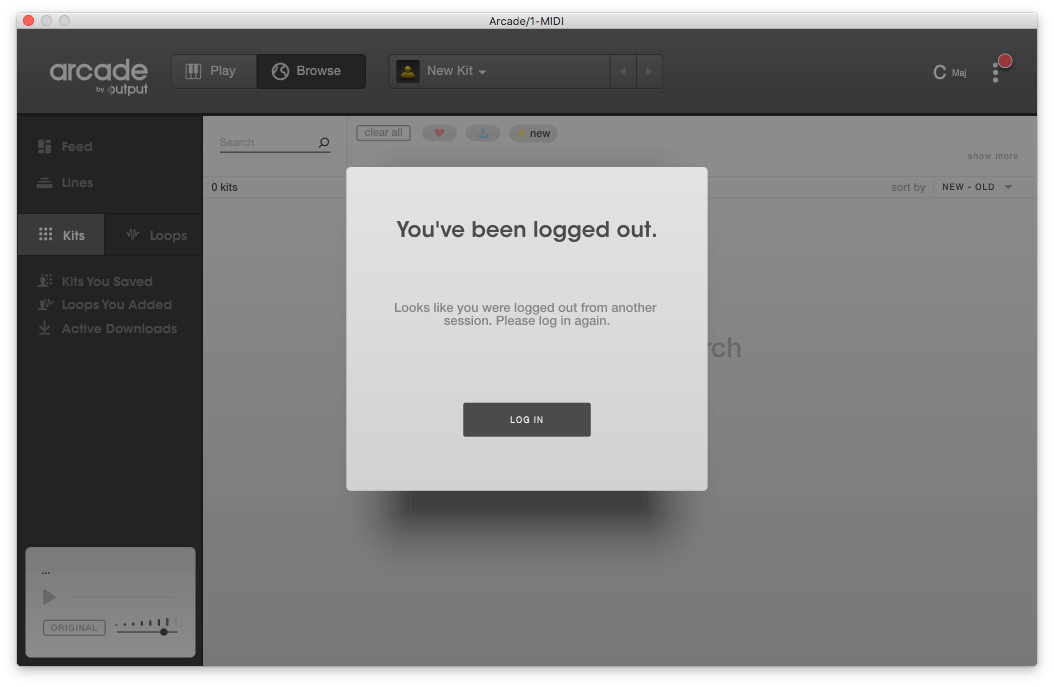 If you face a pop-up saying that "you've been logged out", simply try to log-in again using your Output account credentials.
"We've made changes that require an update"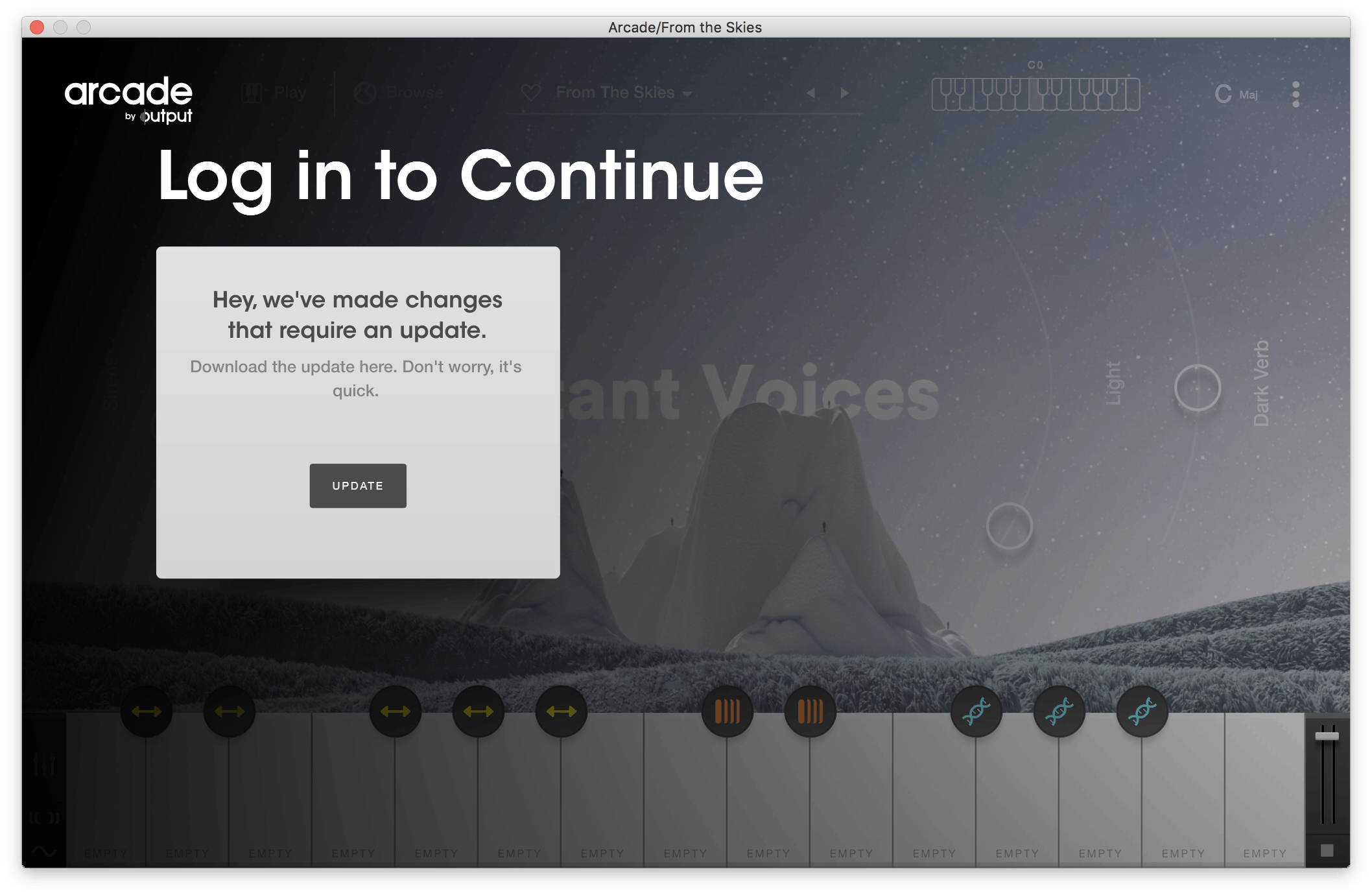 Sometimes we make changes to Arcade that require an Update. Simply install the update using the link above and then log in using your Output credentials. You'll be back to making music in no time.
Have a Question?