How To Use Stutters, Filters, and FX in Rev
REV's robust suite of stutters, filters, and FX lets you can create mind-bending sounds in a fraction of the time.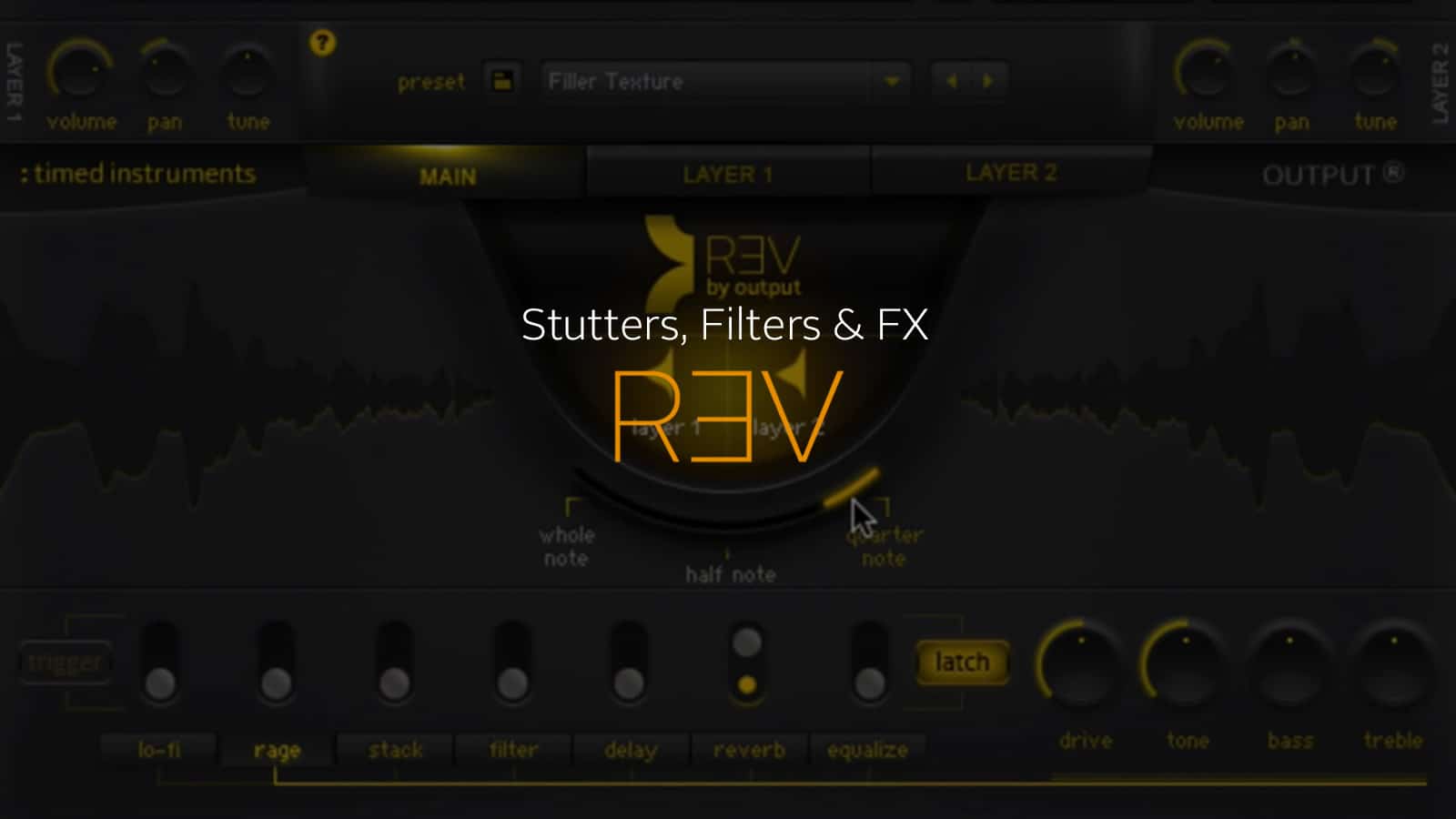 Sometimes well-placed stutters or similar FX is the thing that makes your song pop. Genres like trap, future bass, and dubstep are reliant on detailed and innovative sound design elements. Movie trailers and scores also require attention to sonic detail that can sometimes be hard to achieve.
To capture audiences, it's paramount that your soundscapes are compelling and provocative. It's not always easy or fast to craft these kinds of sounds. REV's robust suite of stutters, filters, and FX makes light work of a complicated process. And you can achieve mind-bending sounds in a fraction of the time.
Every REV sound is split into two layers. Your FX are assignable per layer. You can completely deconstruct a sound with one effect while leaving the second layer untouched. Experiment with the stutter effect on one layer to add some drama and a touch of weird to a patch.
You can get granular and apply stutters to both volume and pitch. In just a few clicks the sound begins to warble and pulse. REV makes it less complicated to achieve multi-layered slices of sound design.
Along the bottom of the Layer panel, you have even more ways to tailor your sound. The cutoff of any VST is always fun to play with. The REV Swarm patch already has a lilting cadence. It gets more dramatic when you automate the cutoff in the Filter menu.
Each of REV's seven FX filters is similar to most soft synths. The ability to fine-tune their details is what makes them so powerful. Notice how the drive function lets you dial the EQ for fiery distortion.
FX is assignable both by layer and globally. And mapping controls to MIDI is as easy as a click of your mouse. Quickly making adjustments that produce the results you need means you can stay in your creative flow. Have fun!