How to Adjust Pitch Bend Range in Signal
The pitch bend wheel adds fluidity to your SIGNAL pulses. Adjusting the modulation range is a quick process — let's break it down.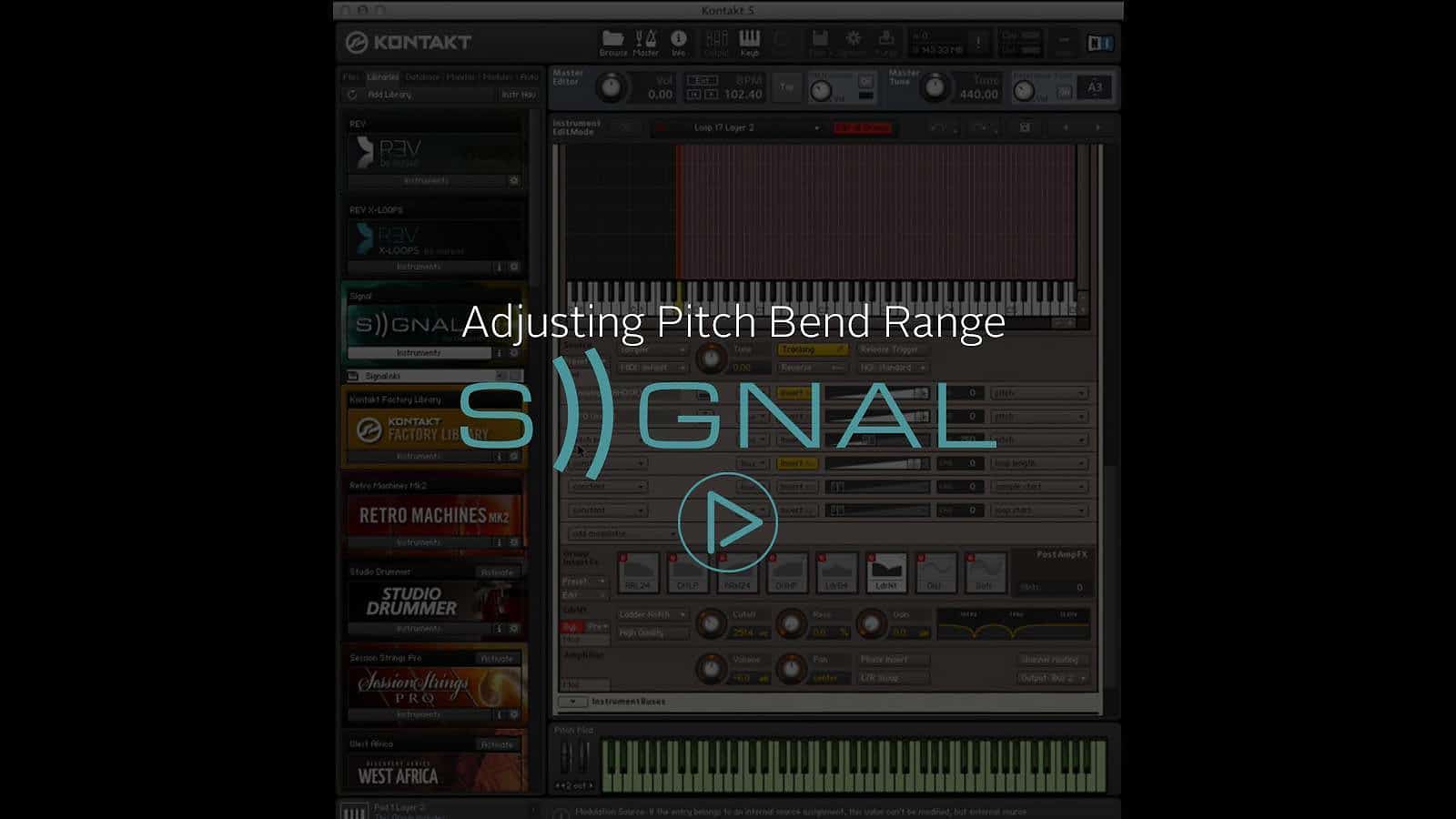 If you want to use pitch bend in SIGNAL, you've come to the right place. And you probably like a little bit of funk. We see you.
The pitch bend wheel first appeared on the Minimoog in 1970. It gave keyboard players the ability to perform smooth pitch variations in a way that pianos had never before achieved. Throughout the '70s and '80s, the pitch bend wheel was popular with funk and rock keyboard players, who used it to hit slippery microtones and create smooth tremolos.
You can still hear the mark that the little wheel has left on music today. Grammy-nominated electronic music producer Haywyre flexes the use of the pitch bend in this live performance video for his song "Square One."
Using pitch bend adds fluidity to your SIGNAL pulses. However, if you need to move beyond the two semitones of modulation, you need to use Kontakt's Edit Mode. Adjusting the modulation range is a quick process — let's break it down.
First, open SIGNAL and click on the wrench button in the upper left corner to go into Edit Mode. This is where you make any changes to a Kontakt instrument's editable parameters.
Next, click on both the Group Editor and Mapping Editor buttons. They're located at the top of the panel. Before you go to the next step make sure that the Edit All Groups option is on and highlighted in red.
Now scroll down past the keyboard range editor to the source panel. Click on the Mod button to reveal the section that allows you to control SIGNAL's specific parameters. Pitch Bend is third from the top and should already be selected from the dropdown menu. The modulation intensity slider to the right controls how much you can bend the pitch in a 12 semitone range in either direction.
Set it to the range that you'd like and click on the Edit Mode button again to return SIGNAL's instrument panel.
Now you're ready to play like a pro!