In the Studio: Vance Powell
Meet six-time Grammy Award-winner Vance Powell in his studio and discover more about his recording and production process.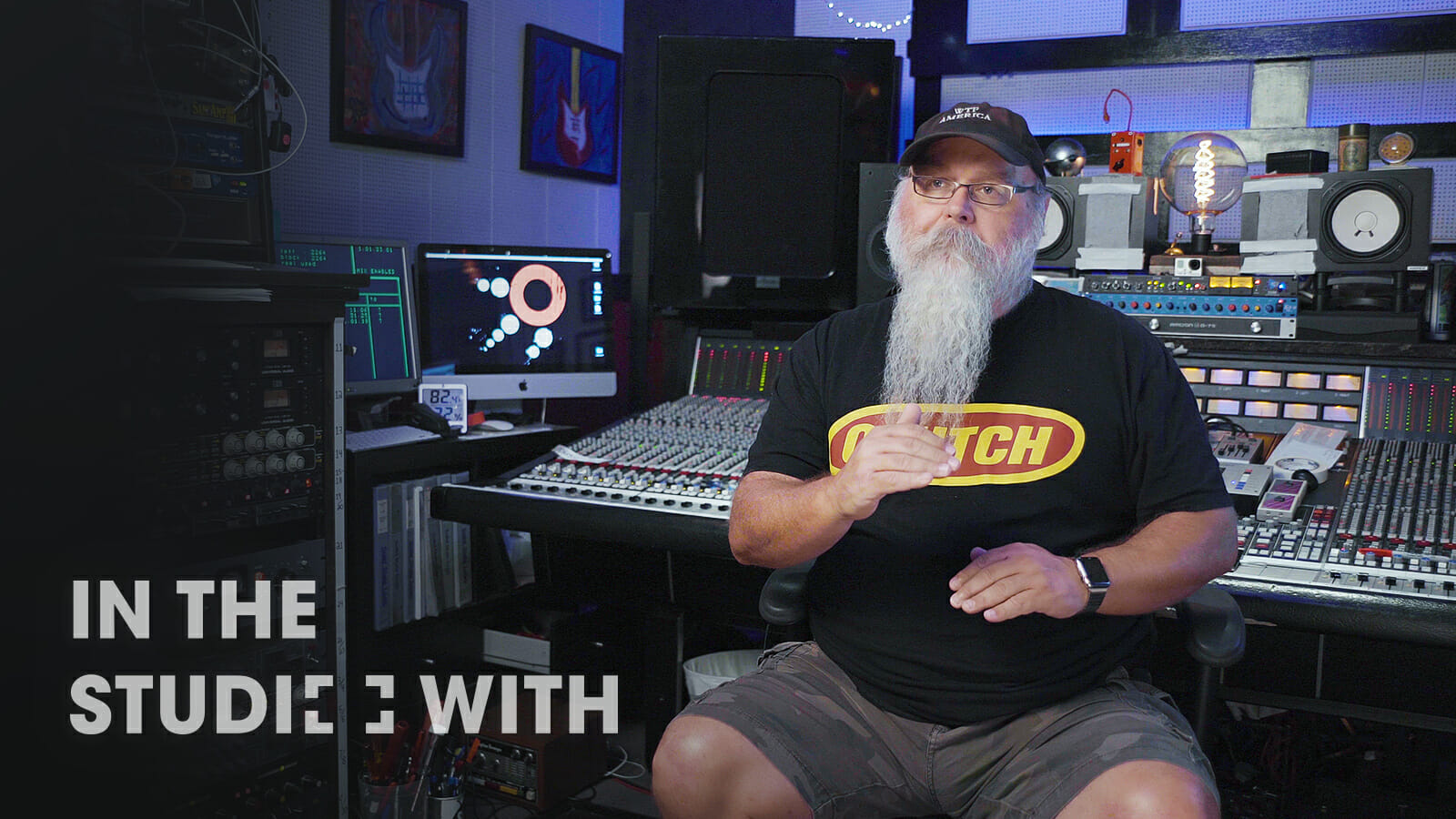 Vance Powell is the engineer behind the White Stripes, Big & Rich, Wanda Jackson, and Willie Nelson. He's also a six-time Grammy Award-winner (no big deal). Go behind the scenes with Powell at Nashville's Sputnik Sounds Studio as he shares some of his studio secrets and goes over his go-to gear.
On making art and making money
"Commerce and art are like right and left," says Nashville-based producer, mixer, and engineer Vance Powell, sporting a Clutch T-shirt, one of the groups he's worked with recently. "Art generates commerce and commerce pays for art. Making something that people like that generates commerce, which in turn will pay for you to continue to make art…it's pretty cool."
Over his career, Powell has won six Grammy awards by working with musicians of such varied genres as Jack White, Chris Stapleton, Jars of Clay, and Buddy Guy.
Gear on gear
Whether he's mixing or producing, Vance likes to use all kinds of echoes, pedals, and analog outboards.
Powell likes to experiment and create new sounds, but he admits that his Fulltone tape echoes are his go-to's in every mix he creates. "For better or for worse, they have a sound that I rely on," he says. "I pretty much always overdrive the inputs and bring back the output through a mic preamp and then overdrive that as well. It is a very distinct sort of distorted-echo sound."
Relationships make all the difference
Being in the business for over four decades and working with a wide range of artists, Vance is a firm believer that half of the jobs you get as an engineer, mixer, or producer are based on the people you know and what you've done in the past.
One of those relationships that has turned fruitful is one he has had with veteran producer Dave Cobb, another six-time Grammy winner, who has worked with Jason Isbell, Chris Issac, Shooter Jennings, and even Europe.
"Dave Cobb (a good friend of mine) had hired me to do a bunch of mixing and recording for him," Vance recalls. "We had just done this [Sturgill Simpson] High Top Mountain record when Chris Stapleton — who'd done some demos with Dave — called me. We did this Traveller record together and it did really well. We made a second one and just kept going."
Traveller doing really well is an understatement. The smash-hit took the number one spot in the Billboard 200, it was named Album of the Year at the Country Music Awards, and it won Best Country Album at the Grammys and at the Billboard Music Awards. Along the way, it went platinum four times.
Being an award-winning producer in Nashville
Although born and raised in Missouri, Vance Powell has been at the center of the Nashville music scene for years. His studio, Sputnik Sound, holds an incredible collection of both vintage and hand-built gear, including the world's first digital effects processor: the Eventide H910 Harmonizer.
"The best thing about Nashville — as far as the engineers and things go — is that I'm not competing for anybody's job. All of us are working towards the same thing. We're just trying to make a living and make really great music. When you're doing that — and that's the purity of the whole thing — it's easy to be friends with everybody. It's not a cutthroat business, not here."
"And if it ever does become a [cutthroat business], there's a bunch of us here that have a pretty good motto: People in Nashville are nice until they're not."
Ready to go into a very different studio? Check out the home studio of cellist Tina Guo who has a unique path to performing on the Wonder Woman, Dunkirk, and Iron Man 2 scores.