New in Arcade: 7 Days of Hooked
Here's all the new vocal loops, chops, one-shots, and samples released in Hooked for ARCADE.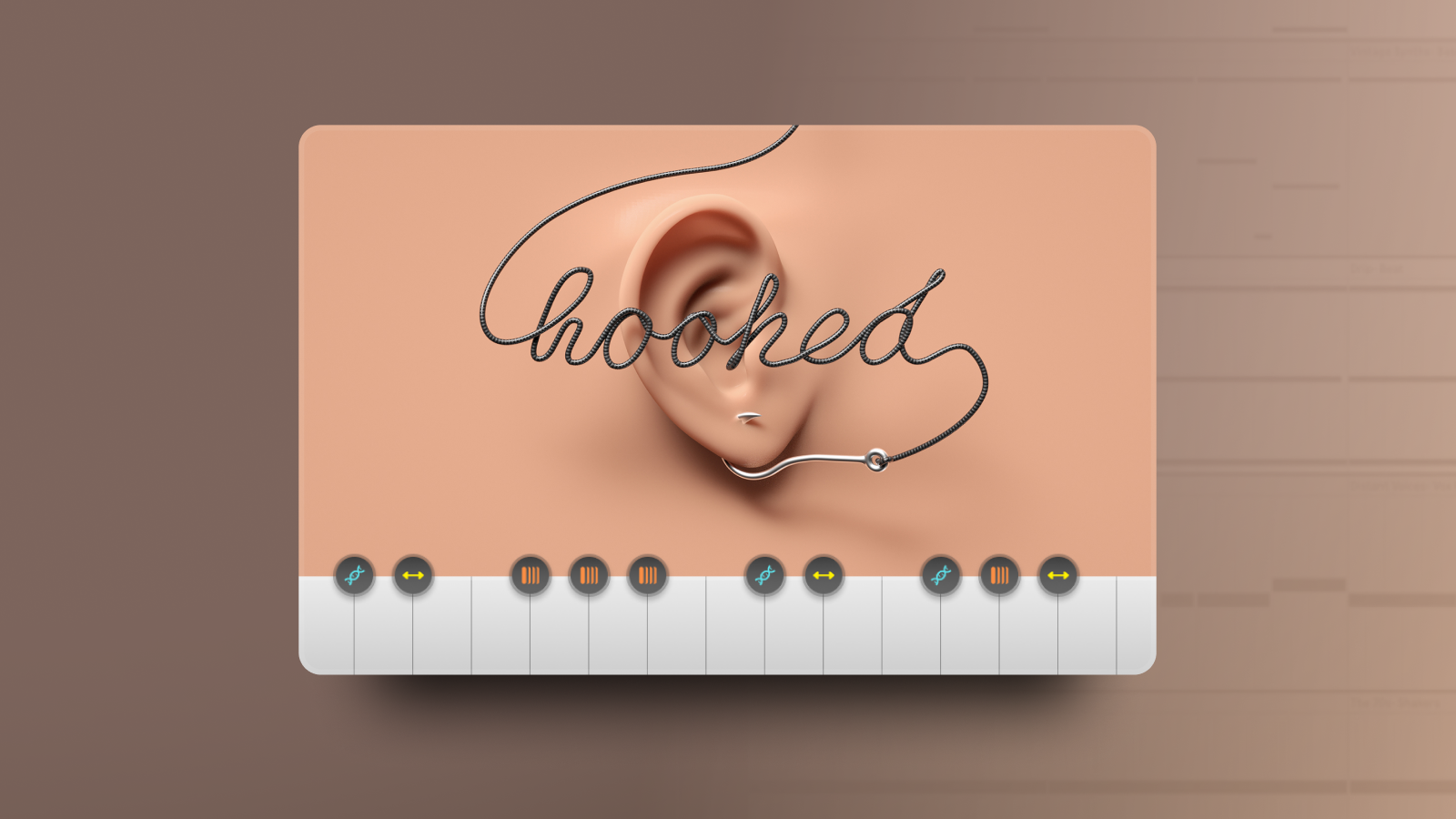 Arcade by Output is a loop synthesizer with brand new royalty-free sounds uploaded every single day. Our fan-favorite Line, Hooked, is dedicated solely to vocal loops, chops, one-shots, and samples.
This past week we released a new Sampler in Hooked every single day. Whether you tuned in every day for a week to see what was new in Hooked or you're just catching up now, here's the rundown of all the new vocal loops we released in the past seven days.
Don't have Arcade yet? We have you covered — new users can try it free.
During 7 Days of Hooked, we released so many new vocal samples from an array of different genres!
If pop is your thing, make a fun bop out of high-pitched female vocals and flirty synth lines with the Playing Games Sampler. If cool and alternative indie is more your vibe, then The Speak Your Mind and Heal With Me Samplers are a powerful pair. Grab the whispered lyrics from one Sampler and layer them against the more dramatic samples that dance across octaves in the other. They're the perfect ingredients for a bittersweet love song.
If you're a fan of Khalid's laid-back R&B tracks, jump into the Love Addict Sampler, which is full of light falsetto riffs and stacked harmonies ready for background vocals. In the Infatuation and Escapism Samplers, you'll find modern, heavily processed vocals that we routed through Arcade's resequence tool to craft one-of-a-kind melodies.
The magic of vocal loops in Arcade is that they are not stagnant; you can flip them, chop them, pitch them, and everything in between all inside of Arcade. So, the next time you've scrolled through every vocal sample in your hard drive, head over to Arcade for a breath of fresh air and inspiration. And don't forget there are new sounds uploaded every single day, so you'll never have to worry about running out of material.
Hop into Hooked and discover all of Arcade's new arrivals now. Making music has never been so easy.