Interview: Larrance Dopson on His Friendship With Nipsey Hussle
Watch our interview with Larrance Dopson on his friendship with Nipsey Hussle and producing his Grammy-nominated album "Victory Lap."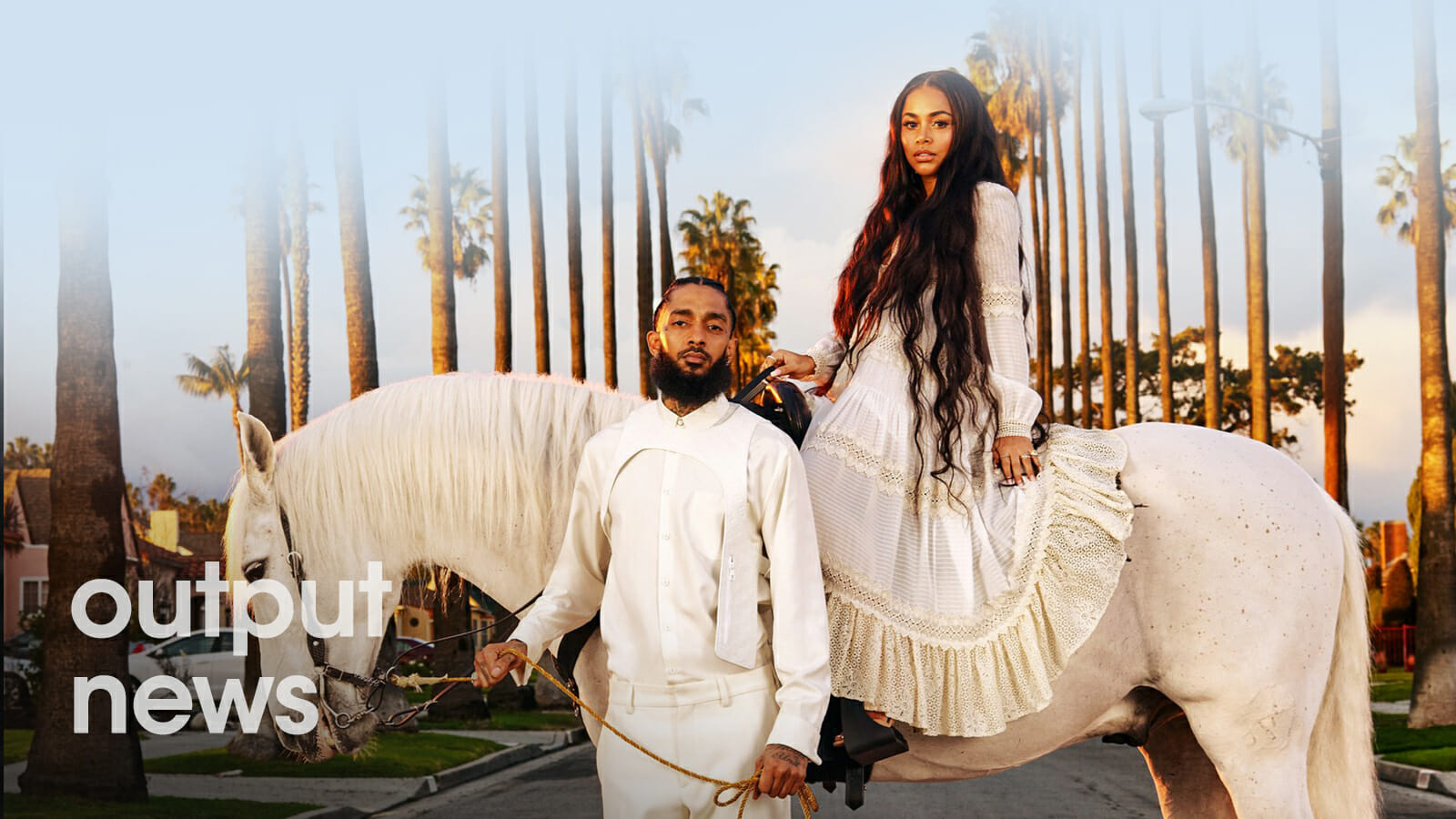 Larrance Dopson, who won a Grammy in 2019 for his work on Ella Mai's "Boo'd Up," was super tight with another award-winning artist, Nipsey Hussle. The long-time friends collaborated tirelessly together on the Crenshaw rapper's only album.
"We worked on Victory Lap for seven years," Dopson notes. "We just kept remaking the beat because we knew it could be better and we could be better."
Watch our previously unreleased interview with Larrance Dopson on his friendship with Nipsey Hussle and producing his Grammy-nominated album Victory Lap.
You can't rush quality
Even though you'll see a laundry list of writers and producers on Hussle's 2018 debut — including East Coast hip-hop legends Puff Daddy and Shawn Carter — one name that's on the majority of the tracks is Rance, aka Larrance Dopson.
But why did it take so long to make? They knew they were on to something and wanted to lock it down.
"We knew that it was going to have a bigger impact on a lot of the albums that we worked on," Dopson says in reference to the other West Coast rappers, producers, and even music videographers; artists like James Fauntleroy, Lamar Edwards, Brody Brownand, and others of the 1500 or Nothin' crew he leads.
"We spent a lot of time and we critiqued," Dopson continues. "We even had our friends and family critiquing it. Some of the beats we did over at least 10 times."
Dopson and Hussle had a long history together that tragically ended in 2019 when the rapper was gunned down in front of his clothing store in South Los Angeles. Part of the tragedy was Hussle was known for helping members of his community break the vicious cycles that had crippled the region for generations.
Speaking to your roots
"I've known Nipsey since I was like 15, 16. I grew up in Los Angeles. You have so many friends that grew up in gangs and their lives [become] changed because they get into music," Dopson says.
Hussle's record turned out to be something very special.
"That music is the soundtrack of our life, of what we're going through. If you play the instrumentals, this is what LA sounds like when you are going down Crenshaw or hitting PCH," he says smiling.
The upbeat producer and musician has no problem staying positive, but he beams when talking about his friend's accolades.
"Nipsey Hussle was one of my closest friends, he has a Grammy nomination and it's just unreal because I know where he comes from," he says. "That's why I took so long on this music for Nipsey because we cared so much about this. We knew Nipsey was a special person. He knows how to translate his story to where the people would understand it."
Teaching through music
Unlike other certified platinum rappers, Hussle didn't try to set speed records. He was trying to bend your ear, not break it.
"It's not too many words," Dopson recalls. "He's not rapping so fast. It's a conversation. He's actually teaching how to be successful if you really pay attention. He's teaching you how to start from the bottom and go all the way to the top, which is being an entrepreneur. We knew this one was so special. This had to be the soundtrack of LA, the street Bible of LA. This had to be really important."
In a previous interview with Output, Dopson shared a technique that few producers adhere to.

"I never do drums first, ever," he tells us, "because it forces you to write a certain way. Like if I'm doing drums and [have] a hi-hat pattern playing, it's going to force the artist to write another way. The best songs have space."

In order to do this well, try to start more sessions without drums (the ARCADE plugin is great for this and is free for 30 days), or dive in further and take some theory 101 courses. "Most people skip the fundamentals because making beats is so easy and fun," says Dopson, "but you have to know the language."