New in Arcade: Ambient and Atmospheric Textures
Ambient sounds create space, atmosphere, and emotion. Check out how to put them to use.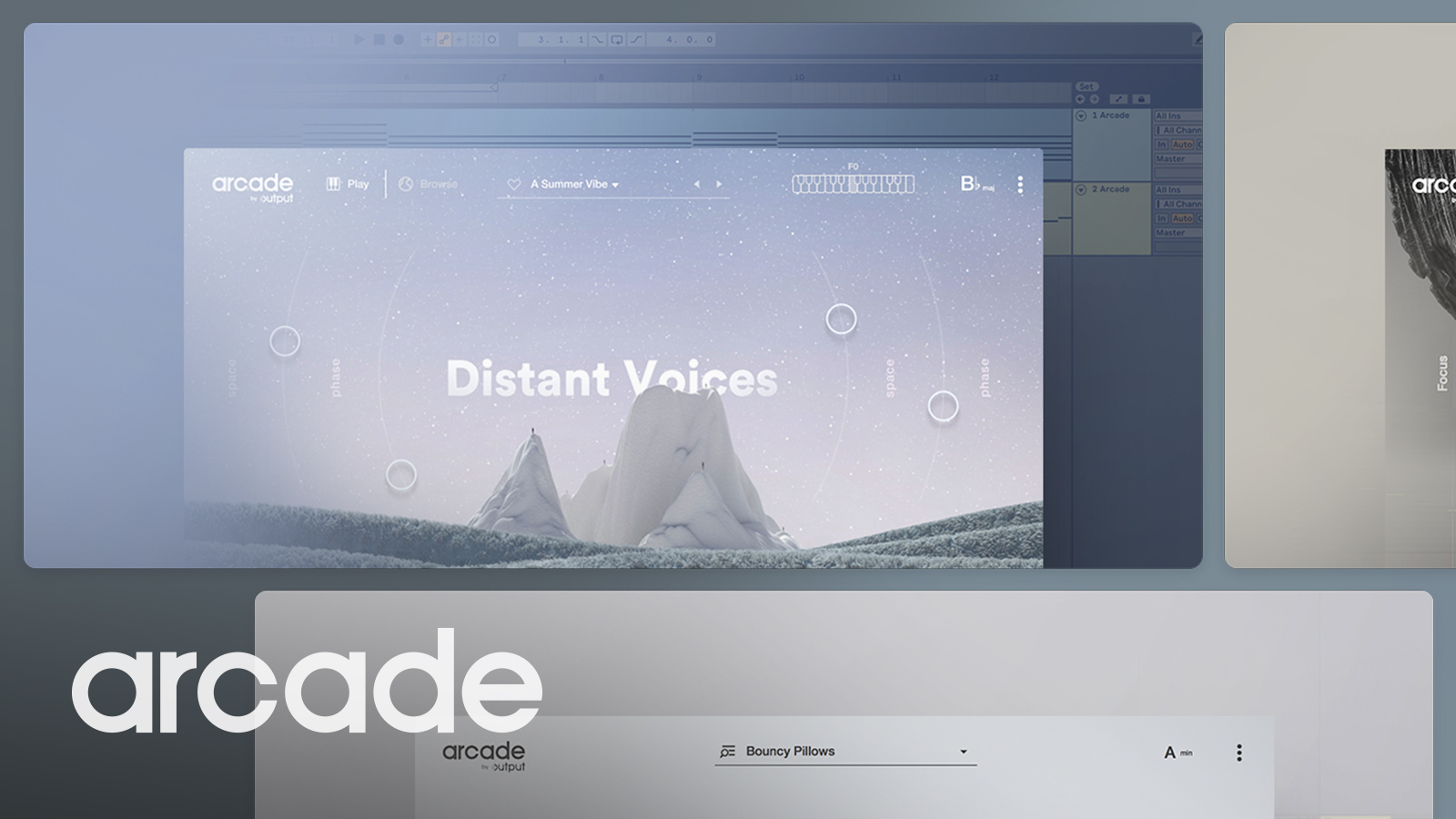 Ambient sounds are an essential piece of an indie track. The warmth of distant sounds and heavy reverb can create space and atmosphere without creating emptiness. We've put together four Lines full of royalty-free samples and loops that can be edited in Arcade's powerful engine. Also, did we mention new loops are uploaded every month? Ambient sounds like these are perfect for producers who draw inspiration from indie, folk, and lo-fi music.
Use these ambient sounds to add depth to remixes, create backing tracks for a travel vlog, or as the secret sauce in your own original songs. In Arcade, there's no need to download tons of sounds if you'll only end up using a few — grab loops one-by-one based on your own needs. New users can try Arcade free.
New Samplers for Distant Voices: Faraway Lands
In Distant Voices, you'll hear vocals from the far corners of the Earth that explore new timbres and even microtonality. A dash of authentic world music flavor will spice up any instrumental, especially when they're chopped and edited to something even more unique.
New Samplers for Obsidian: Dark Atmospheres
These eerie, menacing textures will bring something from the great beyond into your production and are perfect for post-apocalyptic electronic music, film, and sound design.
New Samplers for The 70s: Throwback Keys
Authentic, vintage, vibe-heavy keys? Yes, please. Let your soul glow with these fire kits that are perfect for funk, soul, classic house, or anything in-between. Take a single pluck and wash it out in the background of a song for ambient goodness.
New Samplers for Toys: Brand New Toys
Switch it up with this colorful, character-rich palette of sounds including quirky squeaks, tiny guitars, the cute nostalgia of kalimbas, and more. Arcade by Output can transform any of these sounds into distant flutters of texture and atmosphere.
Make your next tracking session quick and painless with Arcade. Grab these ambient sounds along with everything else in Arcade — new users get a free trial.