New in Arcade: '80s-Inspired Synths and Drums
Looking for '80s samples to use in your own tracks? We've assembled hundreds of '80s-inspired loops and samples to use royalty-free.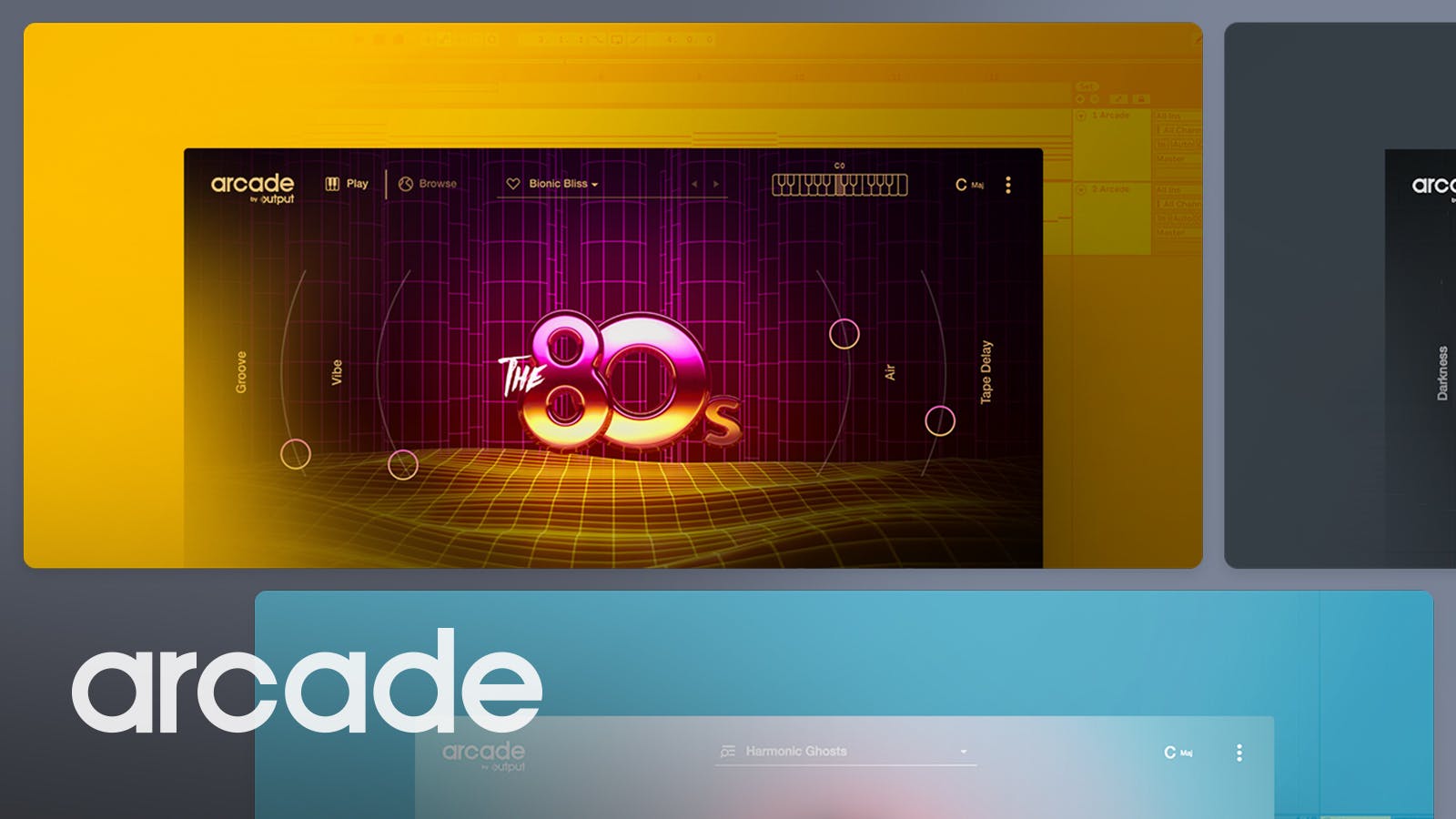 Looking for '80s samples to use in your own tracks? We've assembled five new Lines with hundreds of '80s-inspired loops and samples that can be played and manipulated to your heart's content. These samples are ideal for musicians that produce synthwave, electronica, nu-disco, or retrowave, but they can be used in any genre for a throwback twist. Just look at The Weeknd for proof.
The music produced in the '80s has loads of signature sounds, from dramatic drum fills to power chords to synths of all kinds to new wave's quirky electronic approach to pop. So, if you've been craving a throwback to the energy of Michael Jackson, the warmth of Duran Duran, and the risqué intrigue of Janet Jackson and Madonna, then these sounds of the '80s are for you. As always, all of Arcade's sounds are royalty-free and don't need to be downloaded as clunky sample packs.
New Line: The 80s
Let's take it back to the decade that taught us to never stop believin' — a time when the only thing bigger than the haircuts were the guitar solos. The '80s Line is packed with epic tom fills, hard-rocking riffs, drum machines, and first-wave synths, making it one radical grab bag of Gen X nostalgia.
New Samplers for After Hours: House Party
What's more '80s pop than a driving four-on-the-floor beat? Get up off your couch, make some bangin' house tracks, then dance to said tracks.
New Samplers for Aura: New Worlds
We could all use an escape right now, and ambient sounds are perfect for creating a story of other dimensions (Stranger Things, anyone?). Dive into this lush collection of atmospheric, major key Samplers infused with obscure, analog synth sounds from the '80s.
New Samplers for Chopped: Mellotron Magic
Jumpstart a new banger with these versatile chords and melodies from the classic, unmistakable sound of the Mellotron. An electro-mechanical musical instrument, the Mellotron debuted in 1963 and was a common instrument in rock and pop (listen for it in The Beatles' "Strawberry Fields Forever").
Although the Mellotron was discontinued in the '80s, it also saw a renewed popularity during that time among post-punk and progressive rock bands like XTC, IQ, and Twelfth Night. Now you can reinvent the signature organ-like sounds of the Mellotron for yourself — try it in hip-hop and organic-leaning house.⁠
New Samplers for Vocode: Synthetic Leads
Looking for a lead synth to top off your track? Try these new Kits from Vocode, which are full of ultra-catchy melodic phrases and arps that straddle the line between man and machine.⁠
If a flashback is what you're craving, these loops and samples in Arcade will do the trick. Try ARCADE free for 30 days and get started on your own retro '80s soundtrack.