New in Arcade: Indie-Pop Beats and Drums
ARCADE makes it easy to recreate an indie-pop beat in the style of Lennon Stella or Billie Eilish.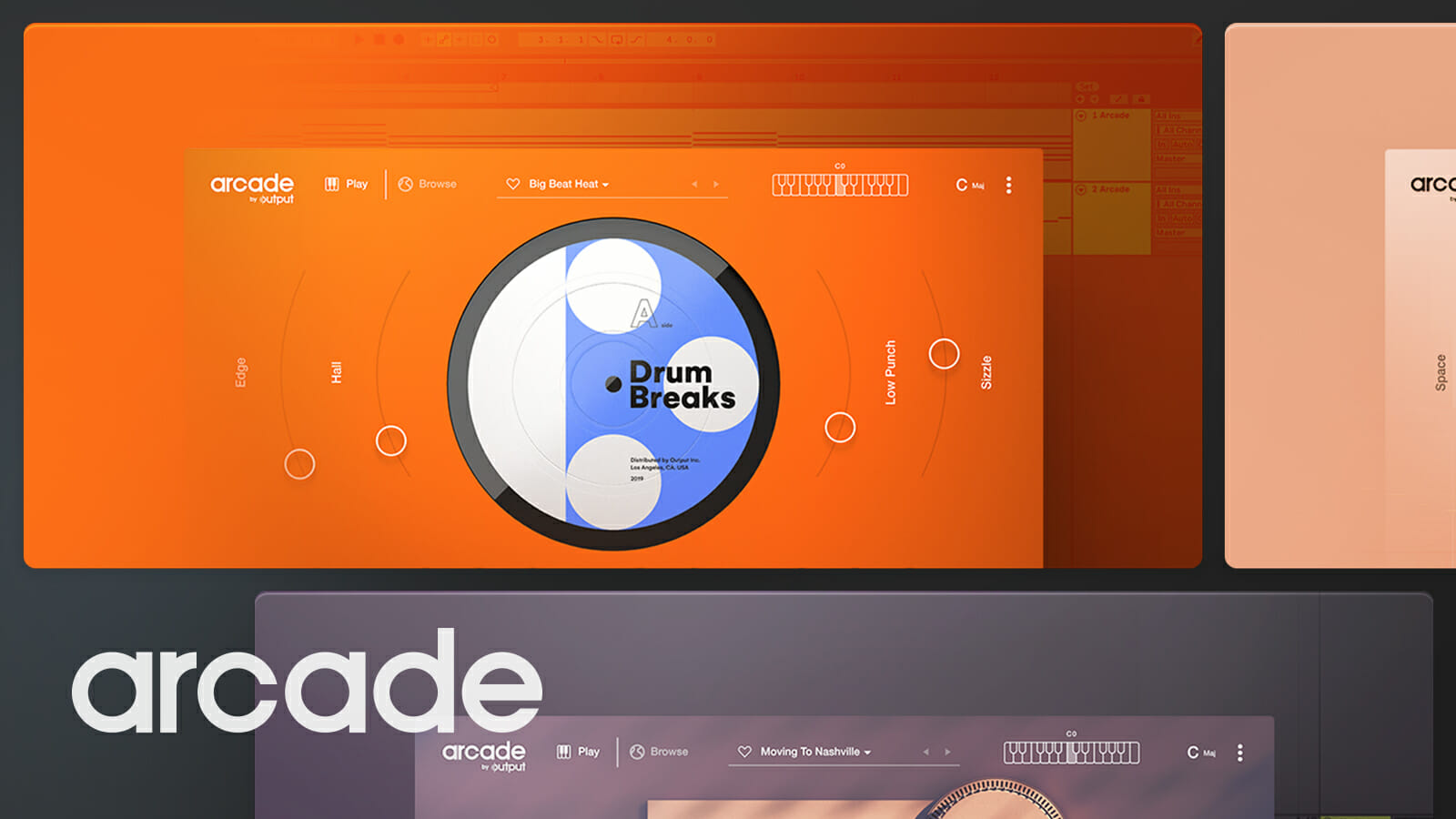 If you've found yourself turning into a mega fan of artists like Clairo, Lennon Stella, and Billie Eilish, we're here to show you how to make an indie-pop beat just like them in only four simple steps. Getting into music production can most certainly be a daunting task if you don't know where to start, but taking advantage of a loop synthesizer like Arcade by Output will help you make a dent in your progress.
New Line: Drum Breaks
The warm and comforting sound of live drums is a staple marker of indie pop's peaceful vibes, and ARCADE doubles down on these sounds. With a loop synthesizer, you can create a perfect 16-bar phrase with just the touch of a button — literally. In this video, we used the Drum Break Line, which has hours of looping content ready for you to use as the backbone of your indie-pop beat.
New Samplers for Hooked: Hooked Refresh
Hooked is one of Arcade's most popular Lines because it is overflowing with studio-quality vocal samples that always make a track stand out from the crowd. Using small chops of these vocal samples scattered through an indie-pop beat creates a futuristic feeling and rides the line between lo-fi and radio-ready.
New Samplers for Nashville: Rock On
A guitar accompaniment will never lead a track astray. Use the Nashville Line of Loops to grab mellowed-out melodies. Lay down the groundwork for a future vocal topline.
New Samplers for Raw Takes: Dark Pop
Raw Takes is perfect to jumpstart something on the moody side. Use these ambient sounds, turn up the panning as far as it will go, and you'll love the instant indie vibes. You're now ready to make music in your bedroom just like all of your favorite artists.
Get more sounds for indie producers and try Arcade with a free trial.