COVID-19 Best Practices for Concerts and Festivals With Dr. Theo Nelson
As music lovers and artists make the return to live shows, DJ-turned-doctor Theo Nelson shares tips for staying safe from COVID-19.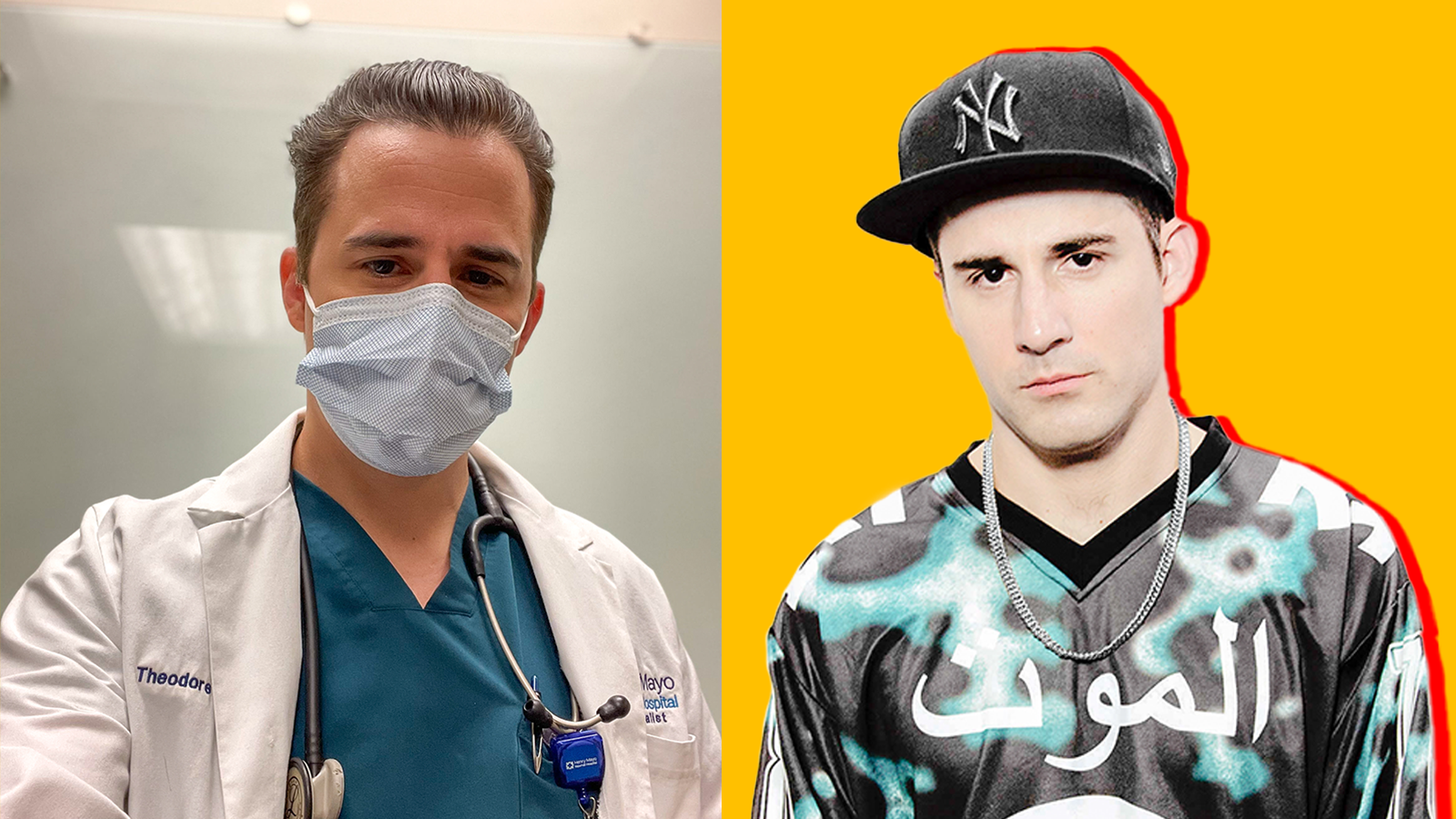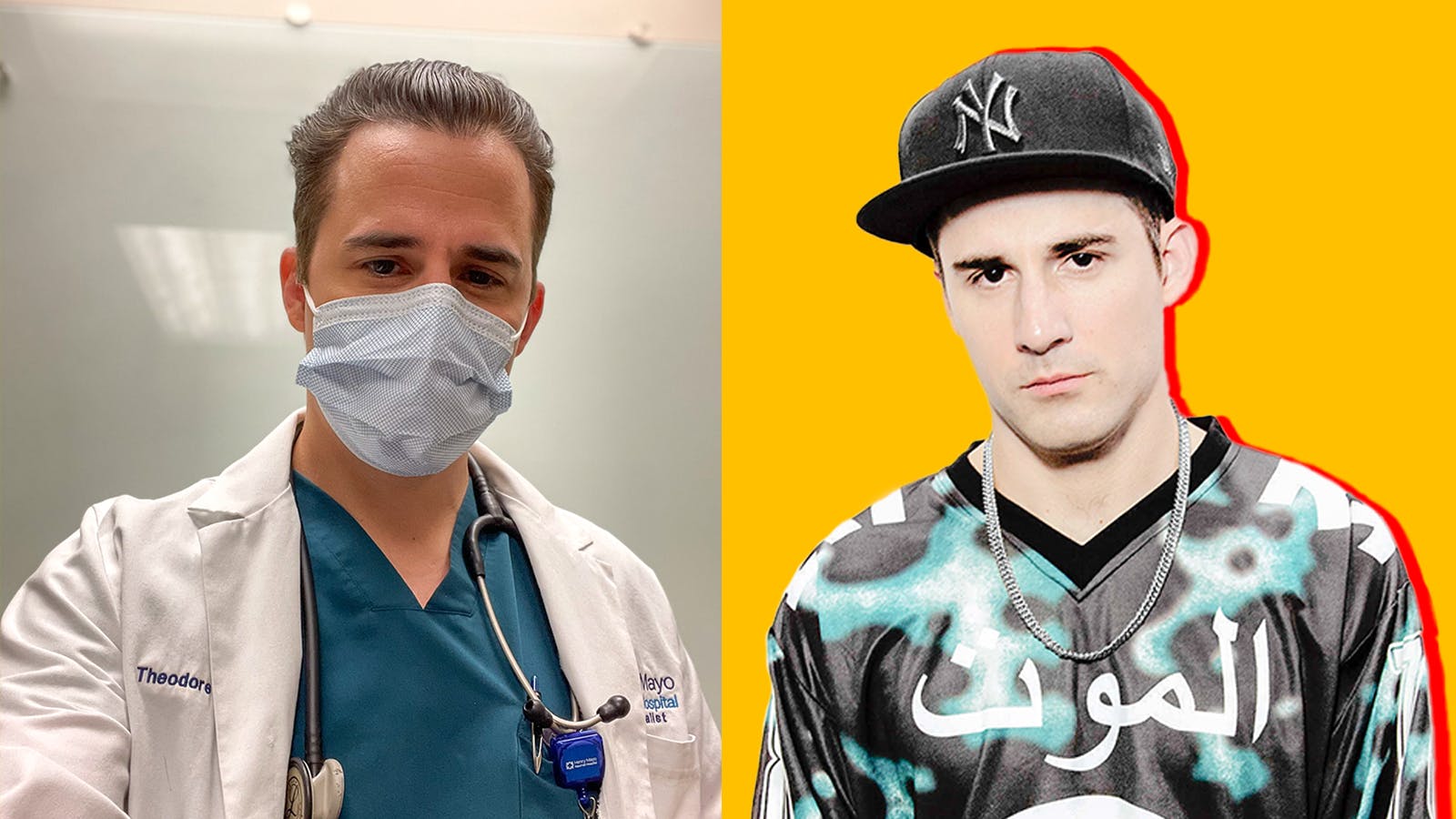 Dr. Theodore Nelson is a practicing physician in the San Fernando Valley. Every morning, he wakes up at 5:30 a.m. to get ready and head to the hospital. But in his past life as a professional music producer, Nelson often found himself up and active during the wee hours for entirely different reasons.
As one-half of the dance music duo Designer Drugs, Nelson released music on reputable EDM labels like Ultra and played hundreds of shows a year around the world. It's an experience that he carries around with him to this day, even as he makes the early morning rounds at the hospital and checks in on his patients.
"My dad was an anesthesiologist, so when I walked around with other doctors as a kid, I saw what they did — holding peoples' hands, touching lives — and I found that pretty inspiring," he tells Output over Zoom one afternoon. "I got a biology degree and I was like, well, maybe I'll just take the MCAT. When I did well enough to get into med school, I thought, dang, I guess I'll go to med school."
As is currently the case with care centers around the country, the hospital Nelson works at currently has an uptick in patients due to the Delta variant of COVID-19. Meanwhile, concert venues and festivals around the country are diving headfirst into the return to live music, with millions of excited concertgoers waiting for their turn to see their favorite artists on stage again for the first time since the pandemic began.
We caught up with Nelson to ask him about what concrete steps music fans and touring artists can take to ensure that the ongoing return to live music remains a safe experience for all. (Spoiler alert: The best thing you can do is to get the vaccine if you are eligible.)
---
What's the best advice you can give fans who are heading back to concerts?
Get tested, wash your hands, wear a mask, get fully vaccinated — meaning you should wait two weeks after your second dose, or two weeks after your first dose if you get the Johnson & Johnson. You should be good to go, but if you're at a concert in an enclosed space with no ventilation and there's a lot of virus in the air, it's still possible that you could get it, even after all of that.
It's a good practice to consider the possibility that you've been exposed to COVID after going to a show. Wait a while before visiting someone who is at risk, to monitor yourself and ensure you don't get sick afterward. Getting a test is good, but for the tests to work properly, you have to have the virus long enough for it to incubate to a point where it's detectable. If you get exposed and get tested the same day, it's going to come back negative. If you wait five or six days, it's more likely to be an accurate result.
Should people keep their masks on in indoor venues even if they're vaccinated?
I understand that it's tough to keep the mask on at a show, especially if you're dancing or drinking. But I think it's reasonable to say that it's probably a better idea to keep it on if you really want to protect yourself to the max.
You know when you're in a club and the lasers are going and it lets you see the fog from the smoke machine drifting through the air? You can see that little mist and how far it travels. It's definitely more than six feet.
Keeping the mask on will probably make you feel restricted, and not as free as you normally would be. And a lot of concerts are just about being free, having a good time — so it kind of reduces some of that, which is a shame. But I have to recommend masks because I do think they work.
Doctors and medical professionals are constantly washing their hands at work. It might seem obvious, but could you elaborate on why that is, even when COVID is mostly airborne?
It's pretty straightforward: If you have COVID and you pick your nose, or cough, or put anything in your mouth and then touch somebody else, those droplets of saliva will have a ton of virus in them. Any surface or object that can transfer the virus to another person who comes into contact with it is called a fomite.
At the hospital, they tell us to wash our hands for 30-60 seconds. There's a whole method — you've got to rub your hands together, get in-between your fingers, and get your thumbs and your fingernails. Rubbing alcohol and hand sanitizer will also kill the virus, but you need to make sure you cover everything.
Is flying riskier than attending a local show or festival?
If you're sitting right next to someone with COVID, it's going to be tough not to get it, because even though airlines have mask mandates, they do allow you to eat and drink in the plane with the mask off. That being said, these planes have pretty good filtration systems. The risk is certainly higher than if you chose not to fly, but it's not too high.
[Editor's note: The New York Times wrote in April that airplane air filtration systems typically refresh the air once every two to three minutes, which is one reason that flights have not led to widespread superspreader events, according to experts.]
How often should touring artists try to get tested?
If you wanted to be as protective as you can, you'd test before every show. But in reality, with the way schedules typically work, that isn't possible for many artists. I think once a week, or once every two weeks, would help minimize your risk to some extent.
If you attend a show and later see that other attendees have tested positive for COVID-19, what immediate next steps should you take?
First of all: Don't panic. If you haven't gotten tested yet, go get tested, and begin quarantining. If you've already tested, or you're symptomatic and can safely assume that you've contracted COVID, then begin isolating. Definitely stay away from elderly folks and anyone else who is at risk.
Remember that quarantining and isolating are different! When quarantining, you're supposed to stay away from other people for 14 days. That doesn't mean that you should break quarantine if you get a negative test result on day three — because remember, it takes up to a week for you to build up enough virus to test positive, even if you're asymptomatic. If you have a mild case and you're isolating, you should stay inside and away from others for 10 days, with the first day of your symptoms being day one.
Any parting thoughts on why people should get vaccinated?
Think of it this way: Your two options are getting COVID or getting the vaccine. Either way, you're going to be getting the spike protein, because that's how vaccines work. It's just that the COVID version has the ability to replicate and cause some serious damage.
We all know the vaccine does not offer 100 percent protection against COVID. More and more people are seemingly catching it even after vaccination. But when I do my rounds at the hospital, only one in maybe 40 COVID patients was previously vaccinated. The rest are unvaccinated. That speaks for itself.
If you're worried about the vaccine because you have another condition or health concern — if you have a clotting disorder, or you're on birth control, or maybe you're a heavy smoker — talk to your doctor to make sure it's safe. But otherwise: Get the vaccine.