Interview: Thomas Barefoot, Founder of Barefoot Speakers
Frontier is Output's studio monitor powered by Barefoot, one of the most respected names in audio. Get to know Thomas Barefoot.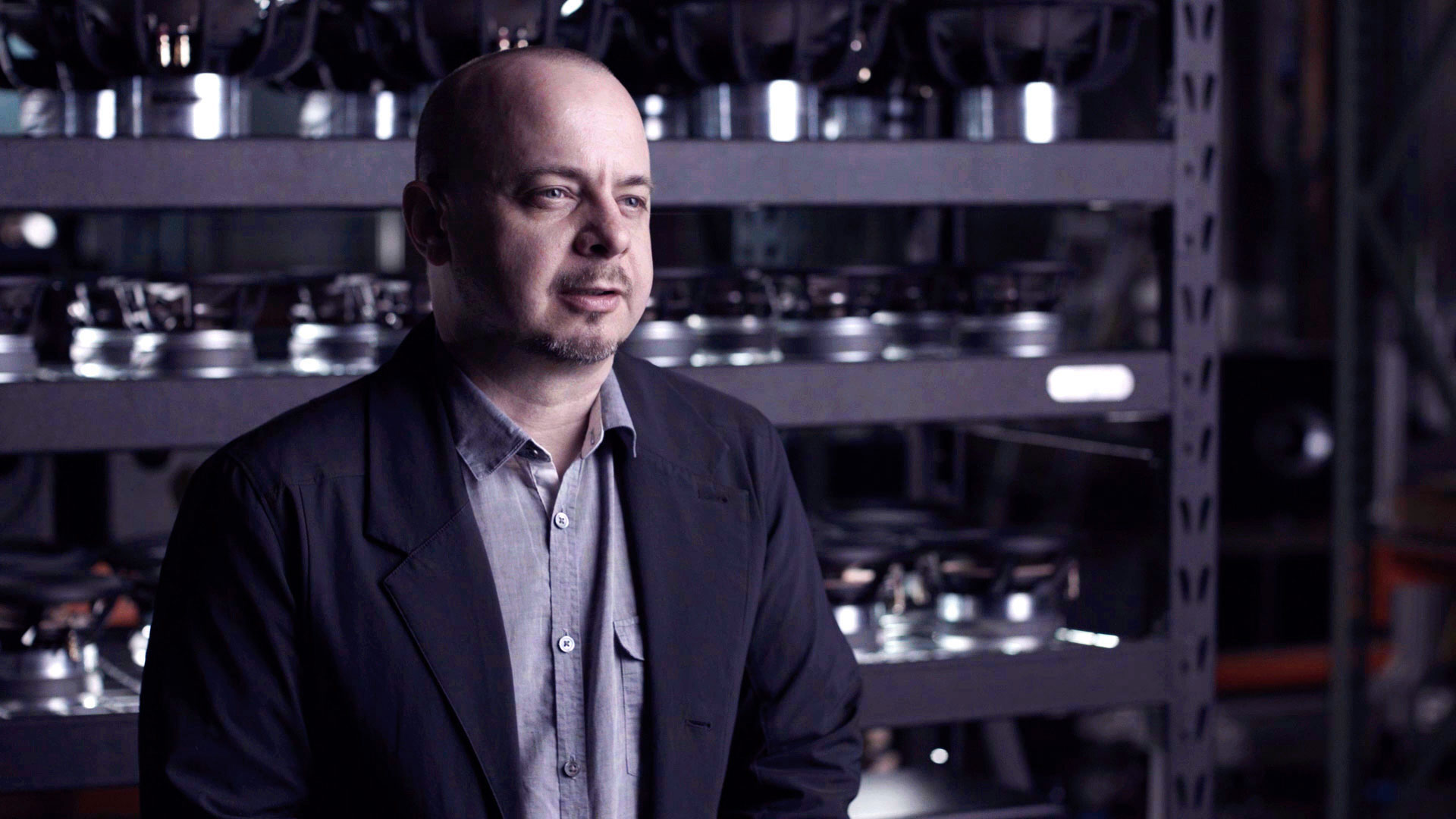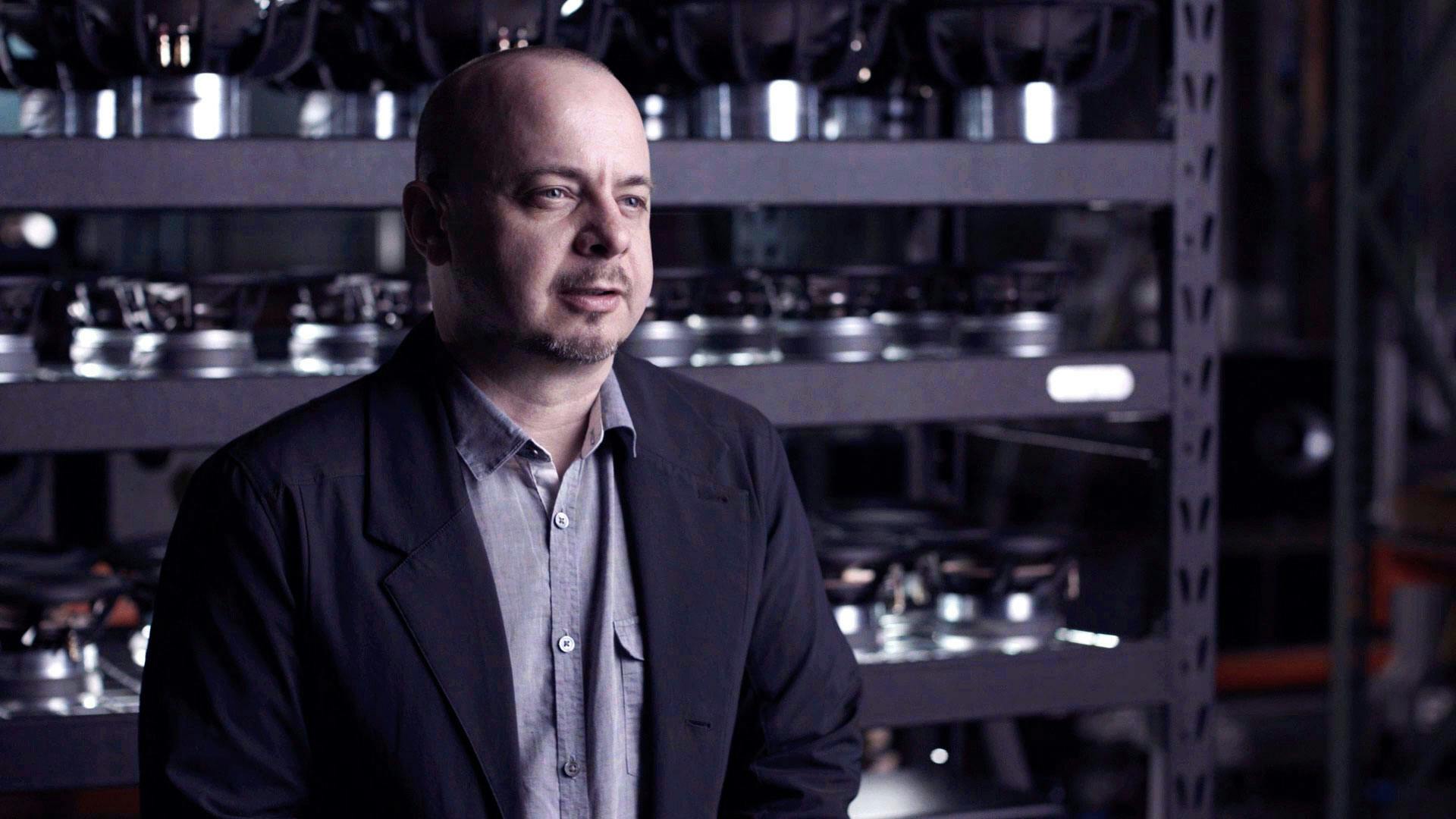 Thomas Barefoot is a name that makes Output dream big. What do we dream about, you ask? That's easy. Audio. Revealing, crystal-clear frequencies of the highest-quality audio that money can buy. It's no longer a dream. Frontier is Output's studio monitor powered by Barefoot, one of the most respected names in audio.
It doesn't hurt to have Thomas Barefoot on our team. Then again, we're not the only ones lucky enough to work with him. With the arrival of Output Frontier studio monitors, every music maker is granted access to the superior craftsmanship and unrivaled quality that makes Barefoot speakers the pinnacle of high-end audio. All at an affordable price point. So rise and shine; today is the day you raise the bar to the Barefoot standard.
Let's get acquainted with the person who started it all, the man whose last name has become synonymous with audio excellence: Thomas Barefoot.
You've built guitars, amplifiers, studio monitors, and semiconductor-manufacturing technology for Intel — any other industries you plan on revitalizing?
I am very happy building studio monitors and find it rewarding every day. I am always inventing new concepts in my head and challenge myself every day to bring them to fruition. That being said, I love electric guitars and do have some innovative ideas that I experiment with in my recreational time.
At what point did you realize the path you were on led toward a pioneering role in audio technology?
At nights, when I got home from Intel, I would spend a great deal of time on audio forums and read about studio monitors. It wasn't long before I realized that many members of these audio forums were unsatisfied with their studio monitors. I saw a hole in the marketplace and found myself challenged to fill that hole.
It was long after that I built my first pair of MiniMain12s. I was amazed that I started getting orders. No one really knew who I was, or if I could pull off what they wanted. When those first checks arrived in the mail, I was pretty astonished. That's how it all began.
What do you personally look for in a partnership project?
I am always looking for companies that are ahead of the curve and innovative. Output was just that company.
What made you want to team up with Output?
Their software is so inspiring and musical. I use it all the time. Then they came out with pro audio desk Platform. That's when I realized that Output thinks out of the box and cares about their customers and their needs. I imagined Barefoot monitors sitting on their Platform desk. Now here we are and it has been an absolute pleasure working with them.
How familiar were you with Output's products before this collaboration?
Very familiar. I have my own little studio set up and own many of their products. SUBSTANCE, Analog Brass & Winds, SIGNAL, EXHALE, and ARCADE… All of their stuff is songwriting inspiration.
If the collaboration with Shinola was an effort to offer the average music enthusiast a quality of sound previously reserved for audio engineers and producers, what do you hope to achieve through your collaboration with Output?
We had an amazing experience with Shinola and that seeded effort to continue to help other companies enter into the speaker business. Shinola wanted a bookshelf speaker that brought Barefoot Sound quality into the homes. It has been very successful and we are going to create more products with them. On the Shinola bookshelf speakers, you will find our trademark: "powered by Barefoot." It is the same with Output.
The Output Frontier studio monitors have been tuned for pro audio use. Flat response for professional translation, wide dynamic range. I could not be more thrilled with the end result.
What should people expect from Frontier speakers?
The Output Frontier studio monitors are not only beautiful, they will also translate mixes on a professional level. The speaker features a coaxial driver that took a long time to develop. I refuse to put my name on something unless it lives up to my standards. Output Frontier studio monitors do just that.
What were Barefoot and Output's respective roles in the creation of Frontier studio monitors?
Output leads the way in terms of aesthetic design, while Barefoot handled all of the technical. However, there was a lot of cross-pollination there.
Aside from a global pandemic, were there any unique challenges you faced in the manufacture of these monitors?
It was a challenge bringing to market a studio monitor that offered a tremendous amount of performance at a price that didn't break the bank. I believe we did that and more.
How do you compare supplying high-end systems to mega-producers like Skrillex and Chris Lord-Alge to projects like this collaboration with Output, which makes Barefoot's unparalleled quality affordable to the average home studio producer?
Our most affordable studio monitor, the Footprint02, is used by mega producers, not in just their B-rooms or at home, but they have been putting them on their large-format consoles. Spike Stent just mixed the new Coldplay record using our MicroMain26s, but he had to have our Footprint speakers in England with him as well. He said they tell him something that he found necessary in achieving his desired outcome. I believe the Output Frontier studio monitors will be used in a similar way. I already have received calls from A-listers who want their pair.
Words by Mike Cionni. Cionni is a freelance writer and music producer in Los Angeles, where he performs with his band Yony.