Introducing Vintage Synths
Meet the Analog All-Stars. This Line is packed with massive pads, hook-based leads, pulses, arps, and subby lows; all meticulously crafted into one-of-a-kind loops. The retro goodness you'll find here is generated exclusively by the very best in classic synthesizers.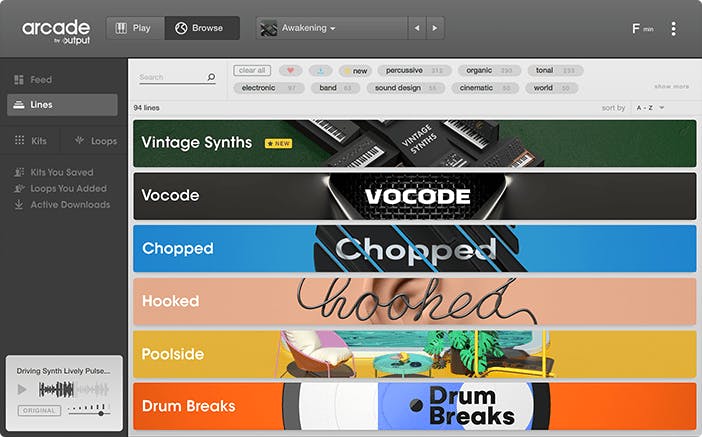 New to Arcade?
Arcade is a sample playground with new content delivered every day and tools to transform it all so it sounds like you. It even works with your own loops.
Learn more
---