Portal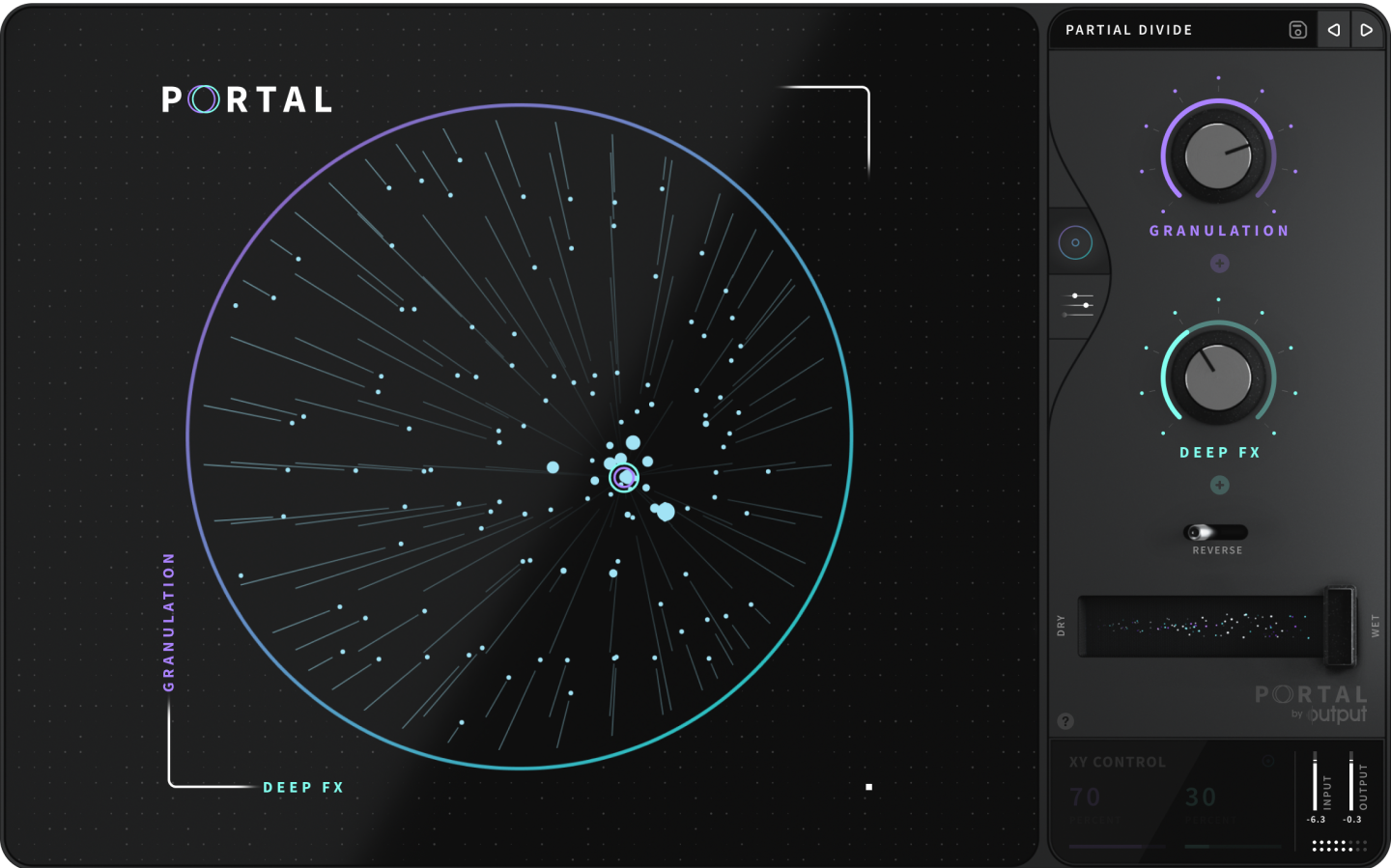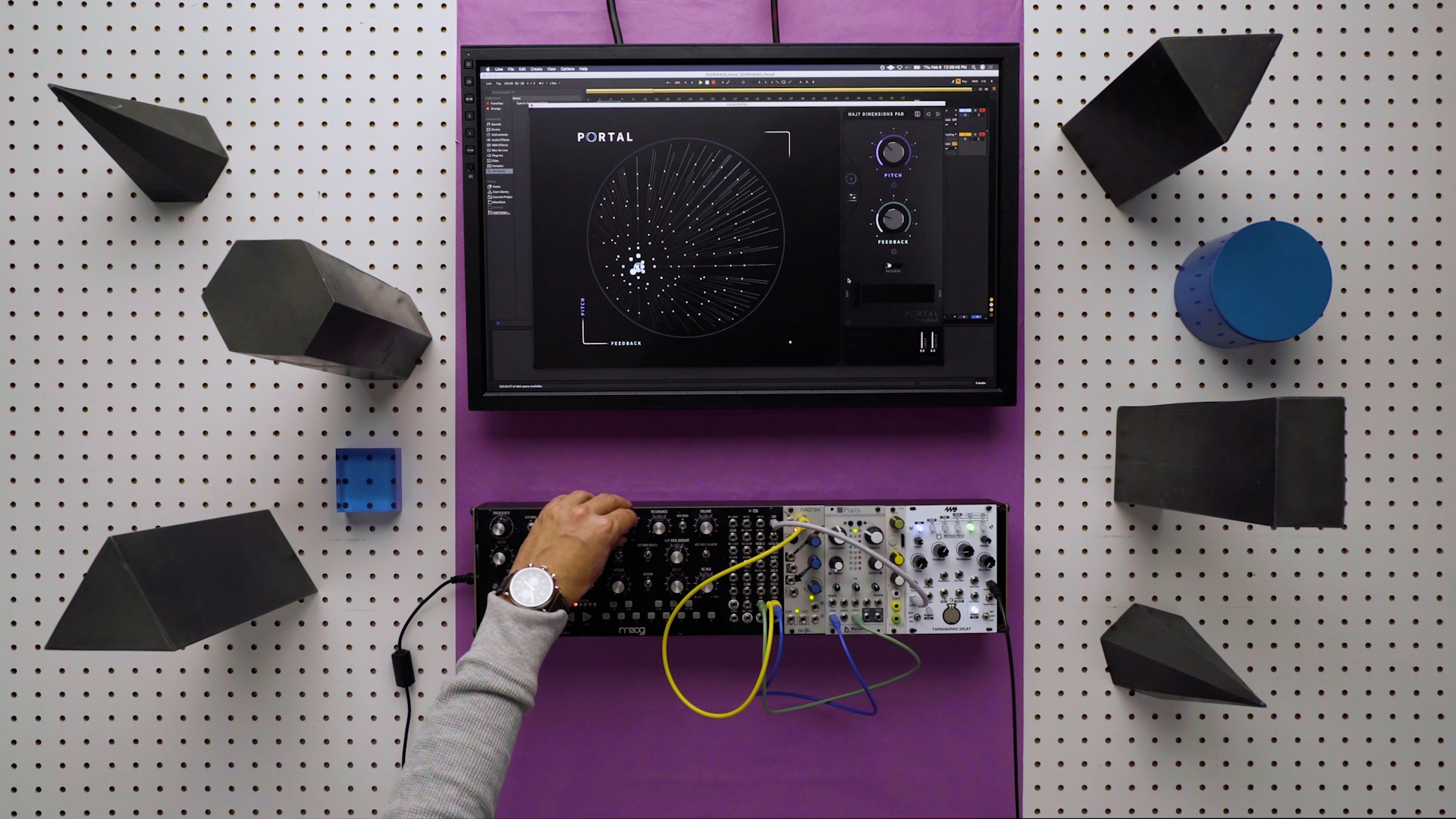 Hear it in action
Hear It In Action

Granular FX Plugin

In The Studio With HEALTH 

Walkthrough

In The Studio with Hudson Mohawke

Our Favorite Presets

In The Studio with Anthony Baldino

Grain Controls

Modulation, Effects, and Macros
See all videos
Built to be musical
With PORTAL, granular synthesis takes your sounds to another dimension. Easily alter any audio input – VSTs, drums, vocals, live guitar, you name it – in a new and musical way.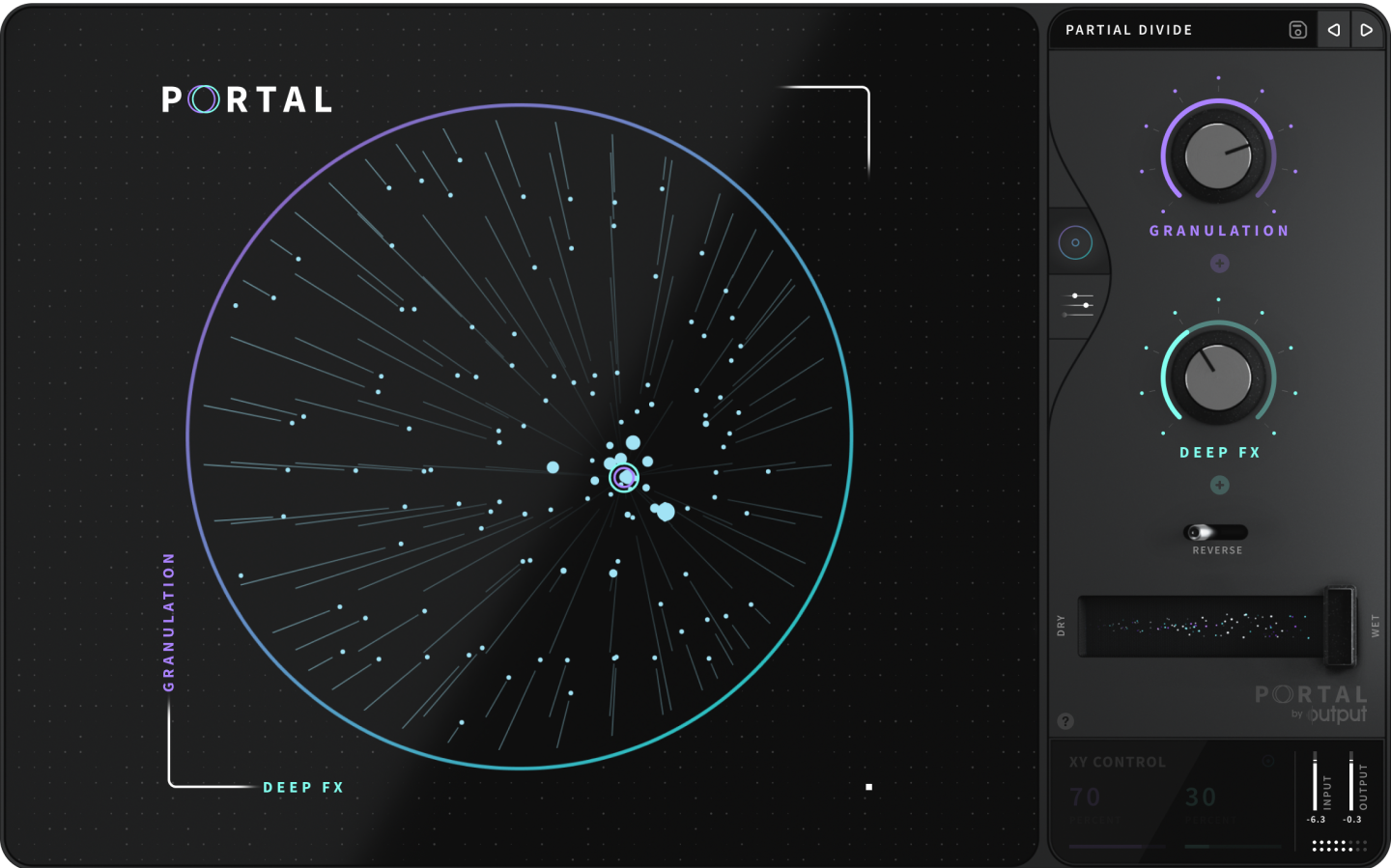 Infinite Ideas In Seconds
Get playable granular effects centered around the music you make to turn one idea into infinitely more.
Useable Reconstructions
While in the past, granular sounds have been chaotic and abstract, PORTAL mangles and re-synthesizes your audio into beautiful, useable reconstructions.
Watch It Work
A mesmerizing visual circular XY control is linked to the granular parameters.
Explore The Engine
Dial in the exact sound you want with advanced controls. Use Time Stretch or Pitch Shift to experiment or Humanize for thoughtful envelopes.
Don't just take our word for it
"I'm hooked already. It is seriously good. It works great on vocals and makes cheap synths sound huge."
"Might be my favourite Output product yet. It's like someone handed me a set of cheat codes."
Key Features
Key Features
250+ presets for instant playability
A circular XY Control linked to granular parameters
Powerful time manipulation engine
Tempo-synced grain delay
Scale-based pitch modulation
7 built-in FX with an additional master compressor and filter
Value readout panel for better understanding of controls
Favoriting feature in Presets menu
Built-in Tool Tips on Advanced page
System Requirements
AAX, AU, VST and VST3 versions included
Mac OS X 10.9 or higher
Windows 7 or higher
32 and 64 bit compatible (PC)
4GB of RAM required, 8GB recommended
At least 300 MB of free drive space

DAW Support
Ableton Live 9.2.2+ / 10.1 (Mac & PC: AU, VST)
Bitwig 1.3.9 + (Mac & PC: AU, VST)
Cubase 8 + (Mac & PC: VST)
Digital Performer 8 + (Mac & PC: AU, VST)*
FL Studio 12 + (PC: VST, VST3)
Garageband 10+ (AU)
Logic Pro 9+ (Mac: AU)
Native Instruments Maschine 2.4 + (Mac & PC: AU, VST)
Pro Tools 10.3.5 – 12 (Mac & PC: AAX)
Presonus Studio One 3.2.2 (Mac and PC: AU, VST, and VST3)
Propellerhead Reason 9.5+ (Mac & PC: VST)
Reaper (Mac & PC: AU, VST)
Cakewalk by BandLab (PC: VST3)*
FAQ
How do I load Portal in DAW?
After installation, it will appear in your lists of FX Plugins. Note: Unlike many of our other products, Portal is not a Kontakt instrument.
Where is the Portal folder stored on my computer?
Mac: /HD/Library/Application Support/Output/Portal
PC: (C:) ProgramDataOutputPortal
Mac Plugin Folders:
Component: HD/Library/Audio/Plug-Ins/Components/Portal
VST: HD/Library/Audio/Plug-Ins/VST/Portal
VST3: HD/Library/Audio/Plug-Ins/VST3/Portal
AAX: HD/Library/Application Support/Avid/Audio/Plug-Ins/Portal
PC Plugin Folders:
32-bit:
C:Program Files(x86)VSTPluginsPortal
C:Program Files (x86)Common FilesVST2Portal
C:Program Files (x86)Common FilesVST3Portal
C:Program Files (x86)Common FilesAvidAudioPlug-InsPortal
64-bit:
C:Program FilesVstpluginsPortal
C:Program FilesCommon FilesVST3Portal
C:Program FilesCommon FilesAvidAudioPlug-InsPortal

How many computers can I activate Portal on?
Portal can be activated on up to four (4) computers simultaneously.
Still Can't Find Portal Inside Your DAW?
Make sure to install PORTAL on your System Drive, and not another drive that holds your samples. If you do not see PORTAL inside your FX Plugin menu, please do a rescan of your AU/VST/VST3/AAX plug-ins.
Add expansions to Portal

Bundle it all
Output Bundle
Output Bundle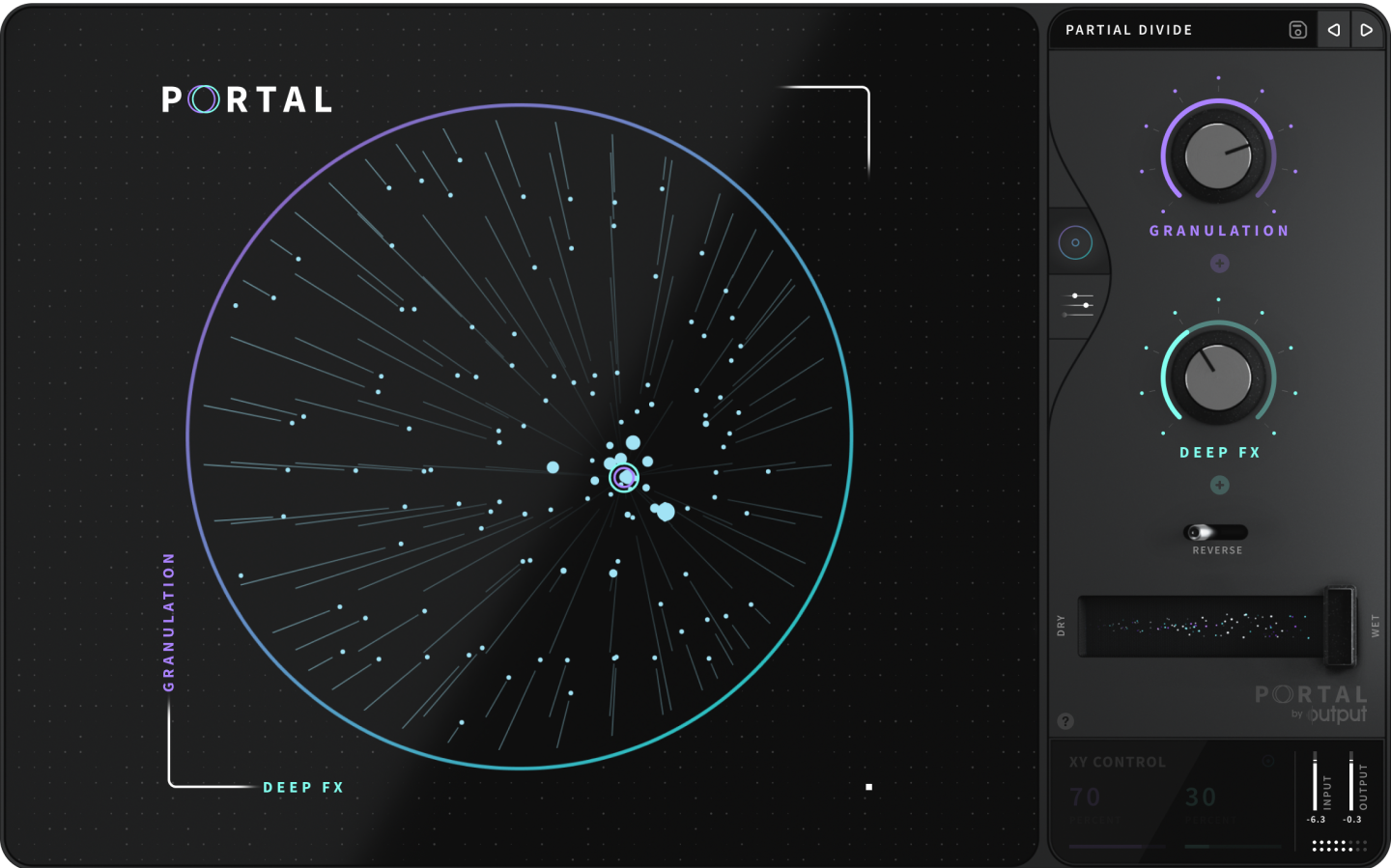 Output Bundle
Includes 10 Engines + 22 Expansions
We help
you make music
70 or so musicians, our pets, and at least 4 espresso machines wake up every day and head to our WFH offices to make sounds with cutting edge technology so you can focus on being creative.
---