Arcade
One instrument to rule them all.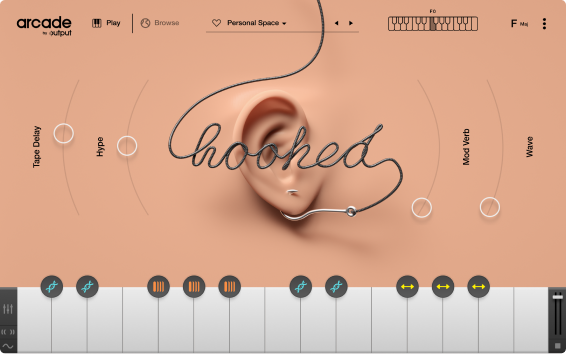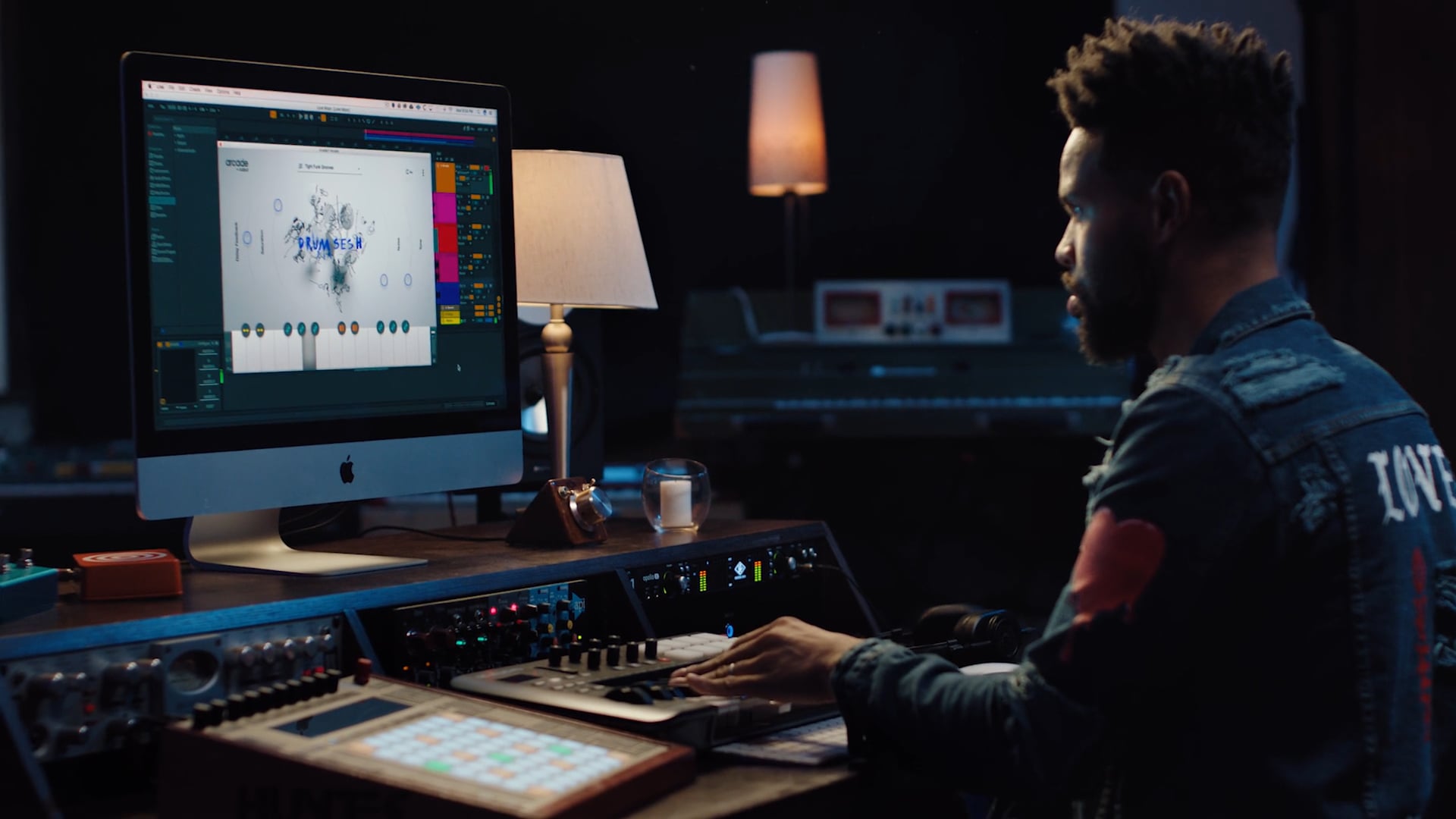 Hear it in action
ARCADE by Output

Hear It In Action

Make Trap Music With ARCADE and SUBSTANCE

In The Studio with Hit-Boy

Walkthrough

In The Studio With Larrance Dopson

Cobra Kai's Composers ARCADE Challenge

In The Studio With The Stereotypes

In The Studio With Rick and Morty's Ryan Elder
See all videos
A new kind of synthesizer
Arcade is a sample playground with new content delivered every day and tools to transform it all so it sounds like you. It even works with your own loops.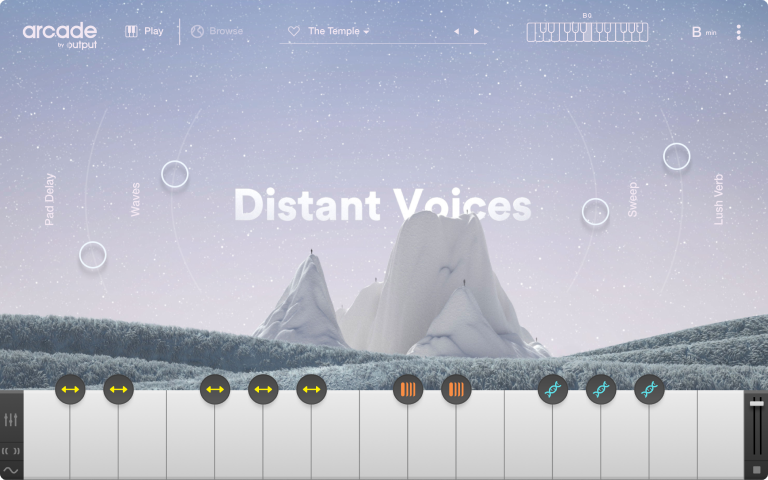 The line up
Fully loaded with 40+ product lines. New content delivered every single day. Hear some of our favorites below.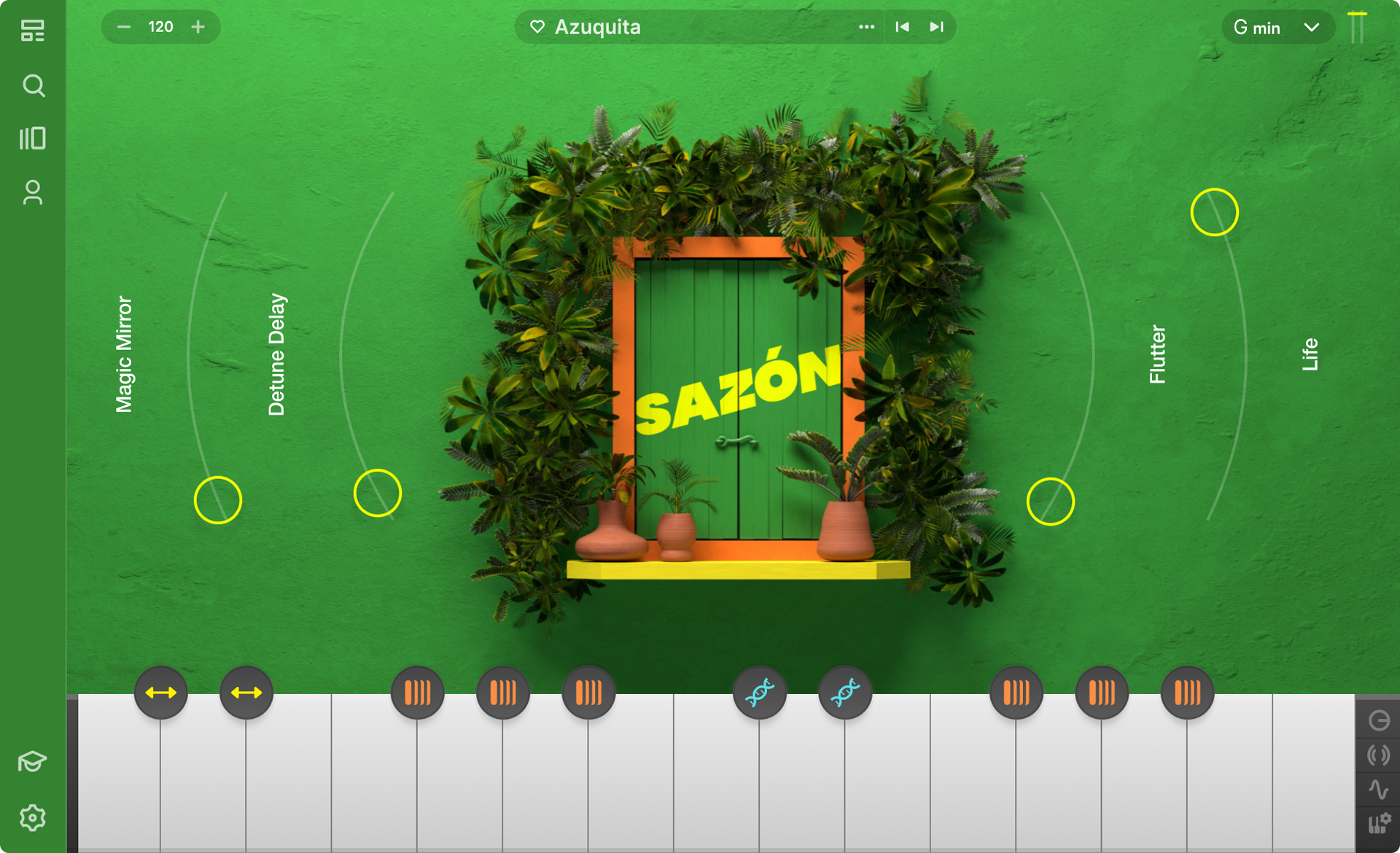 Sazón
Es la música del mundo. Infectious rhythms and vibrant colors reflect a diverse cultural influence throughout myriad subgenres of Latin music. Bossa nova, Cumbia, Salsa, Bolero – passion-fueled performances reach beyond stylistic boundaries, ushering in the next generation of chart-topping Latin artists.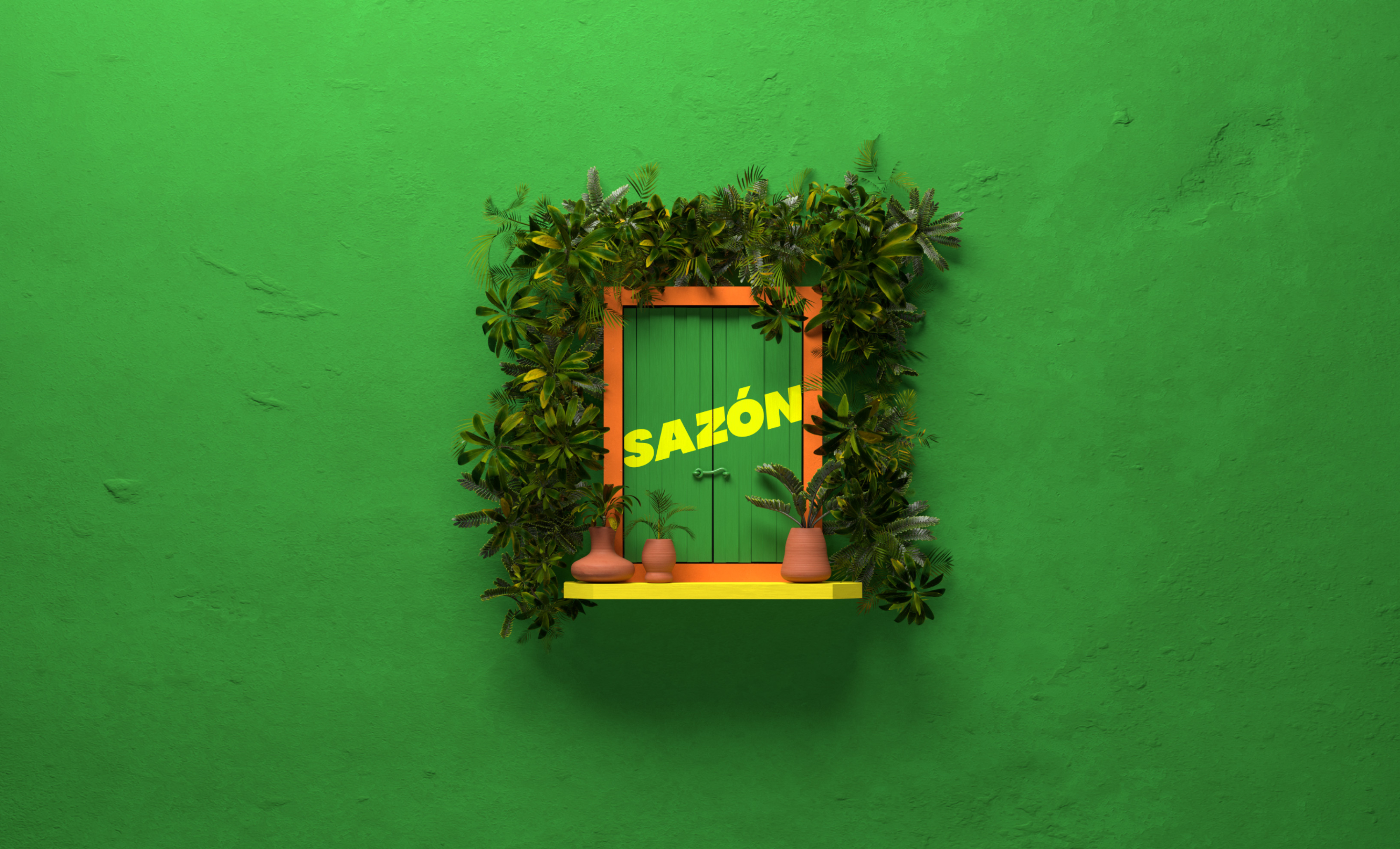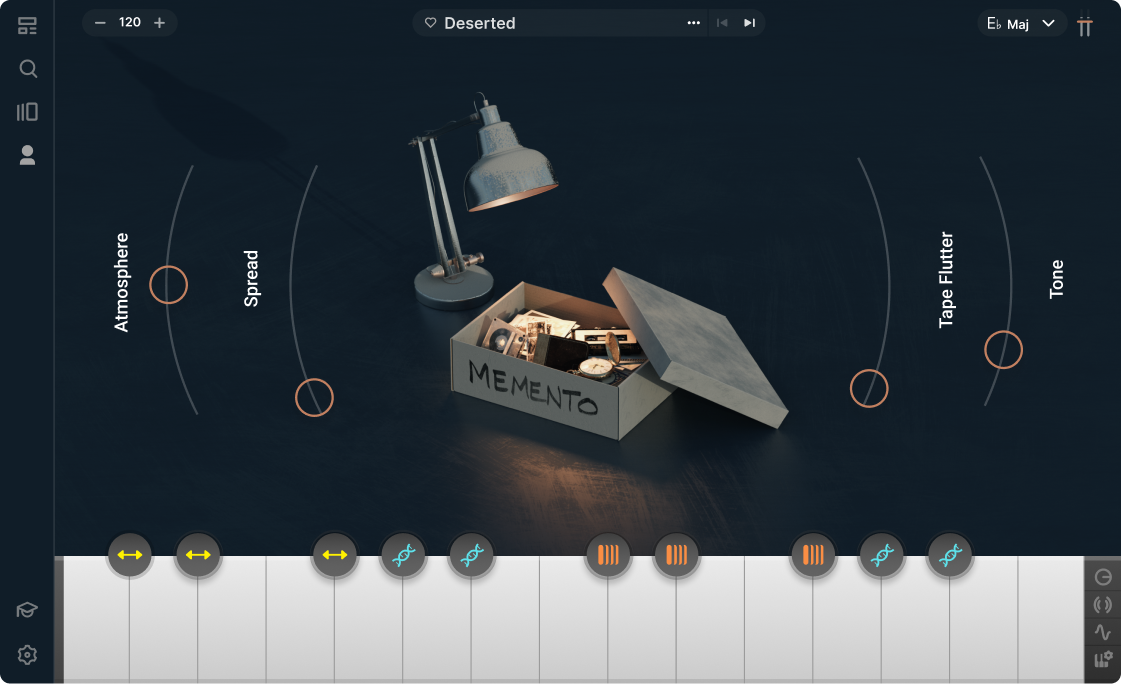 Memento
You don't know what you have until it's gone. Stir your recollections with tender instrumentals and airy textures steeped in moody nostalgia. These are the Kits to help you remember; even the things you wish to forget.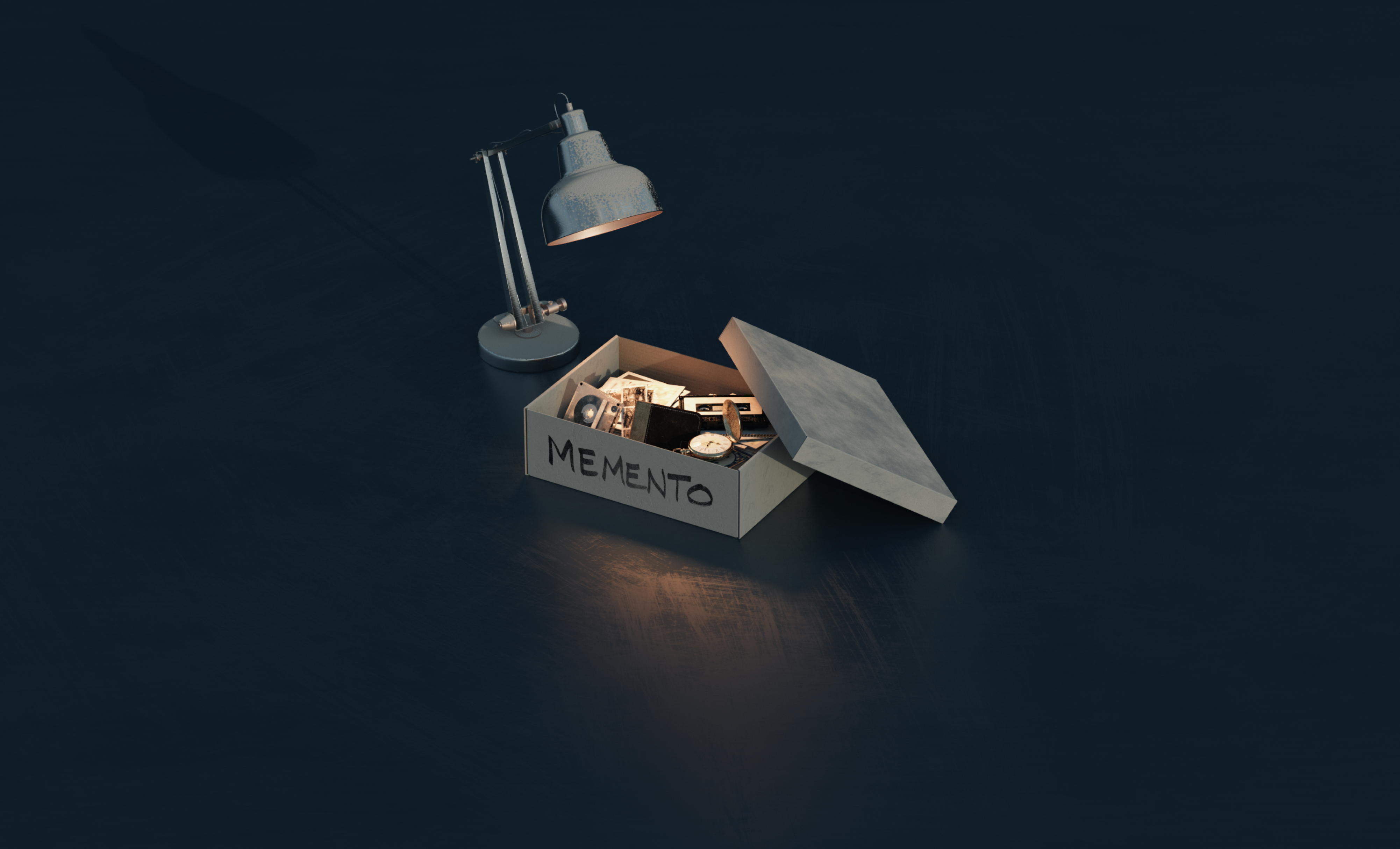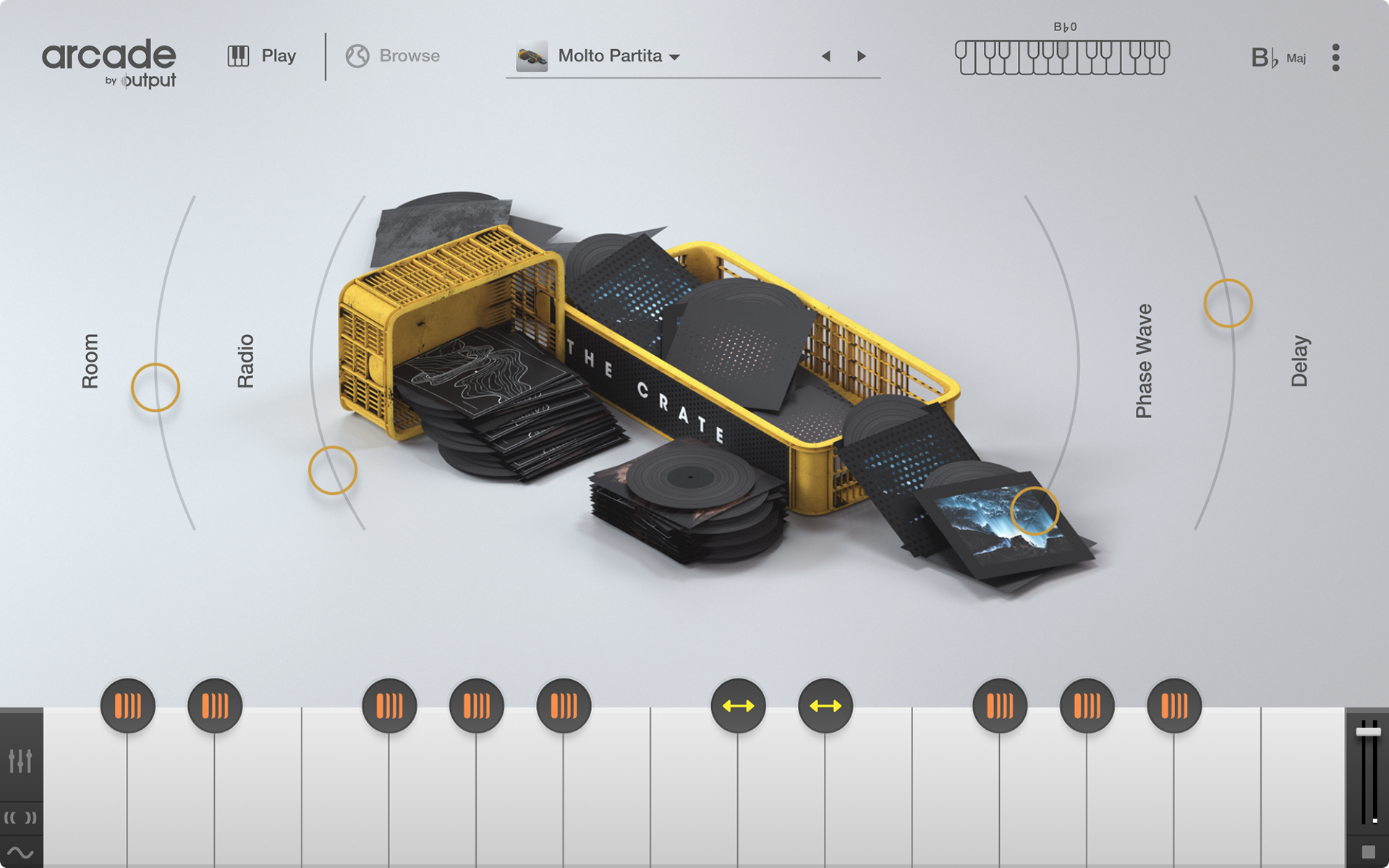 The Crate
You can't rewrite the past, but you can sample it. Dig into your grandfather's record collection for the deepest cuts, chopped, looped and laced with modern FX, and all royalty-free. Lush orchestral pieces, delta blues, traditional swing and jazz are just a few of the tape-saturated stylings sampled straight from vinyl and ready to make a long-awaited comeback.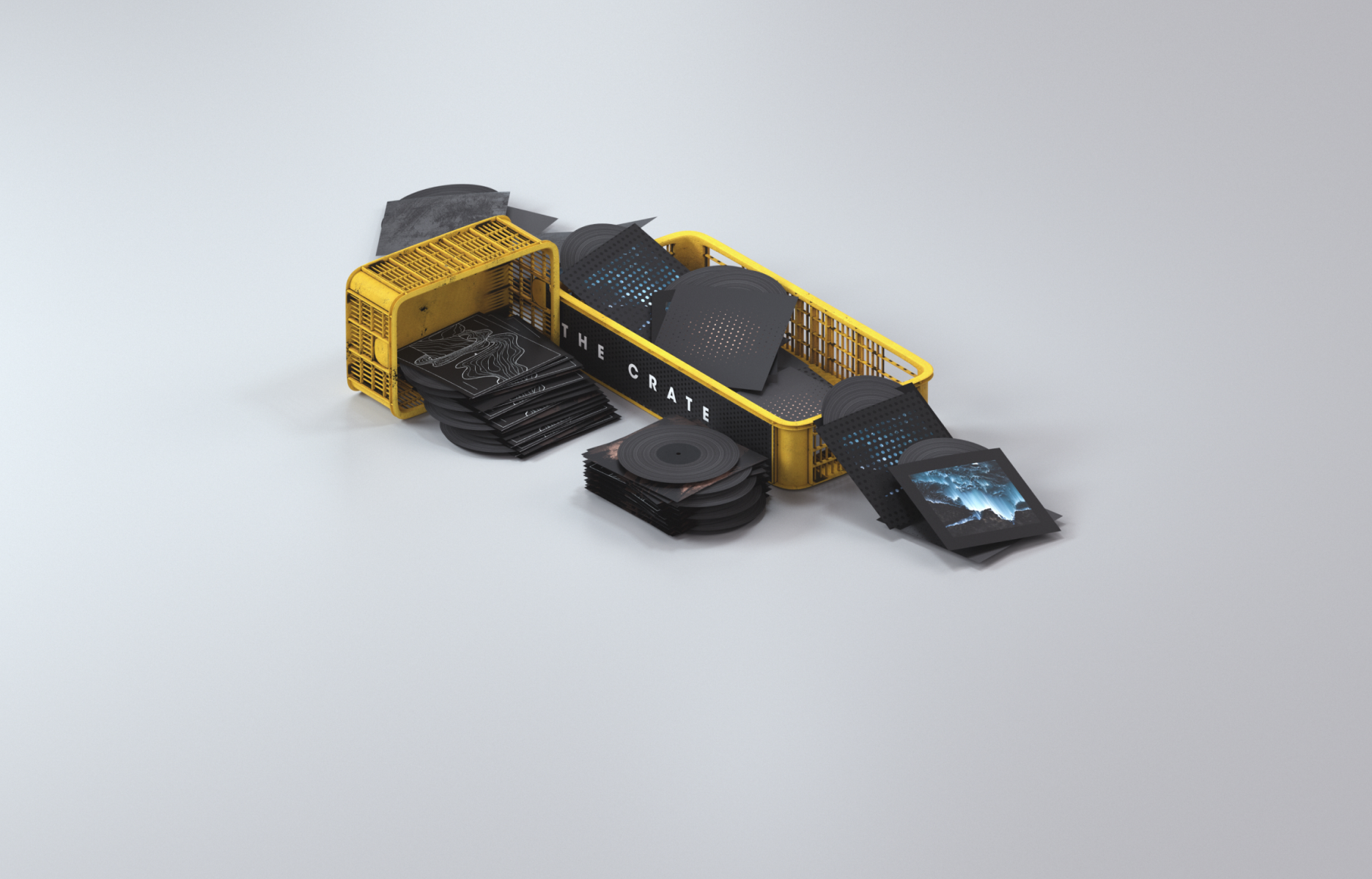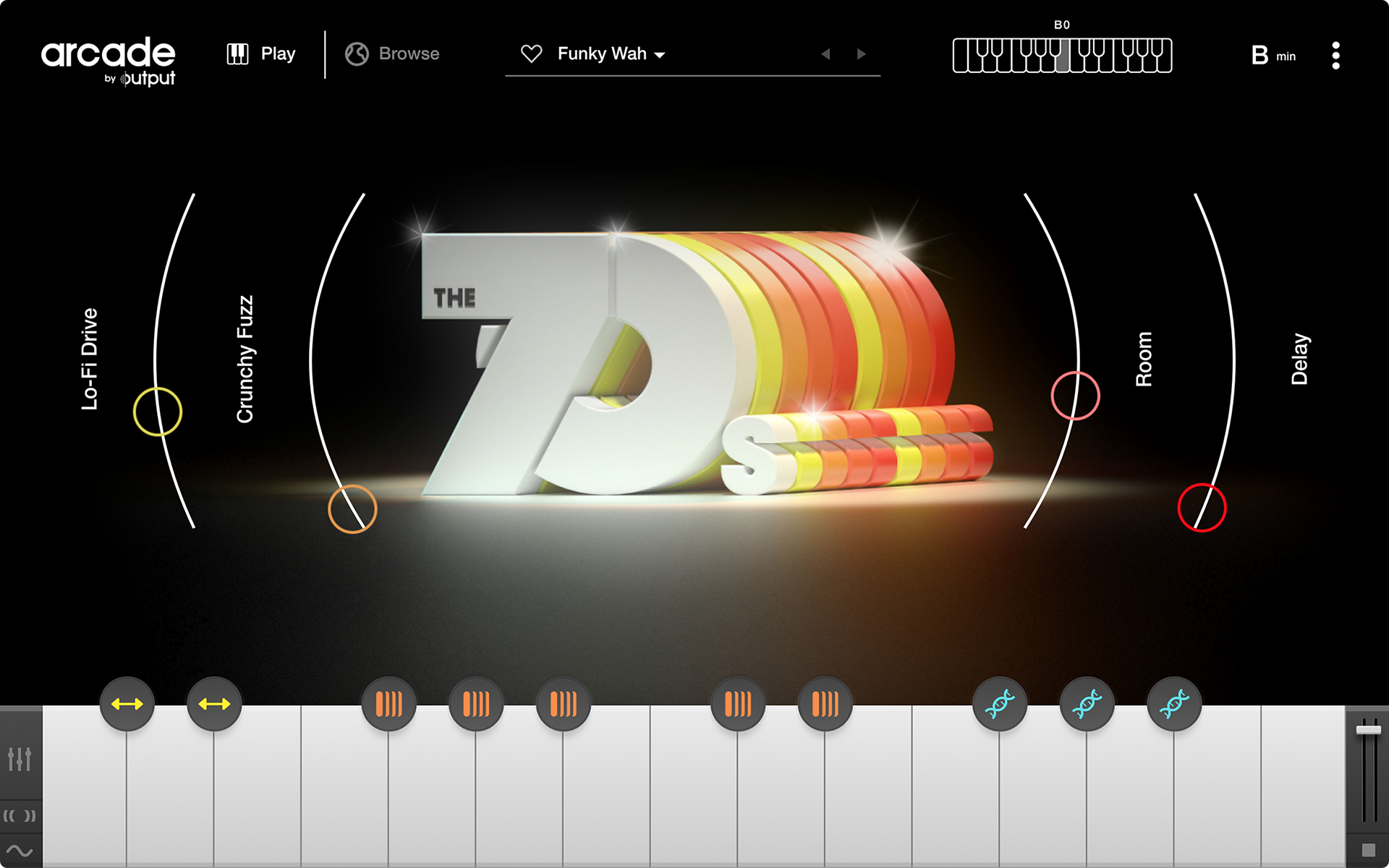 The 70s
Alright, alright, alright. Time to hitch a ride in a hotbox of psychedelic keys, high-flying guitars, and far-out grooves: sounds which epitomized the decade that defined "cool". Disco, funk, soul, or rock n roll: grab a sixer and dig into papa's brand new bag. You'd be a lot cooler if you did.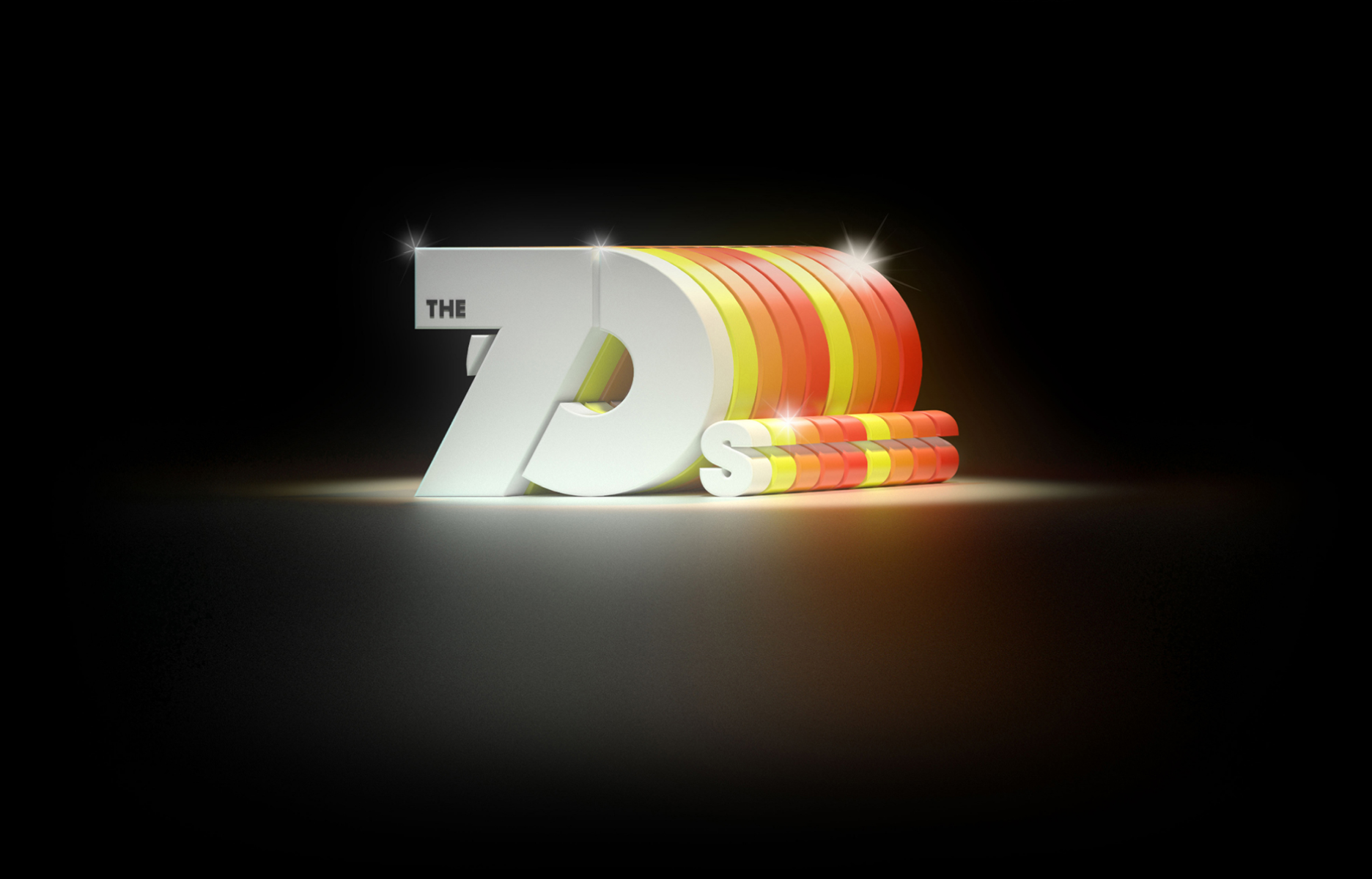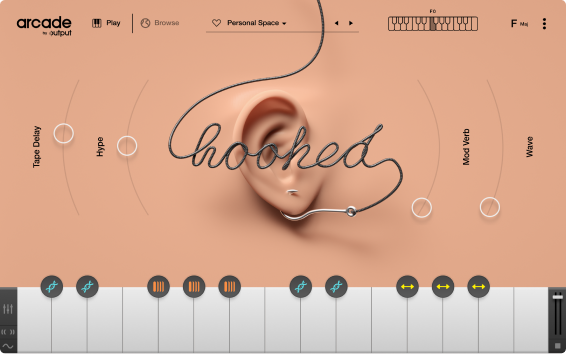 Hooked
What you want, baby we got it. Mind-blowing vocal performances make up this catchy collection of undeniable earworms. Processed through pedal boards, pitch shifters, modular and analog gear, get caught up in these melodies – hook, line, and sinker.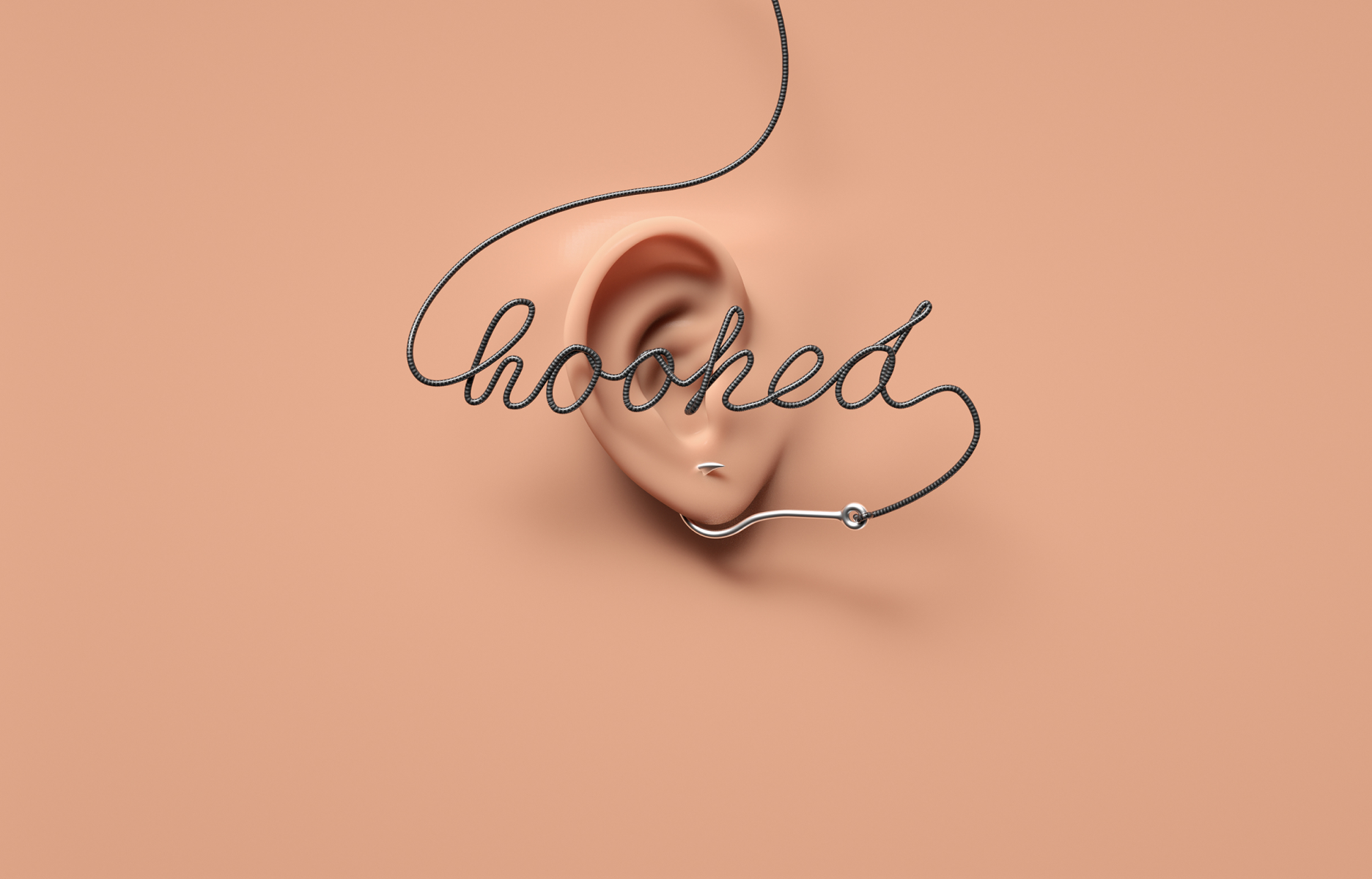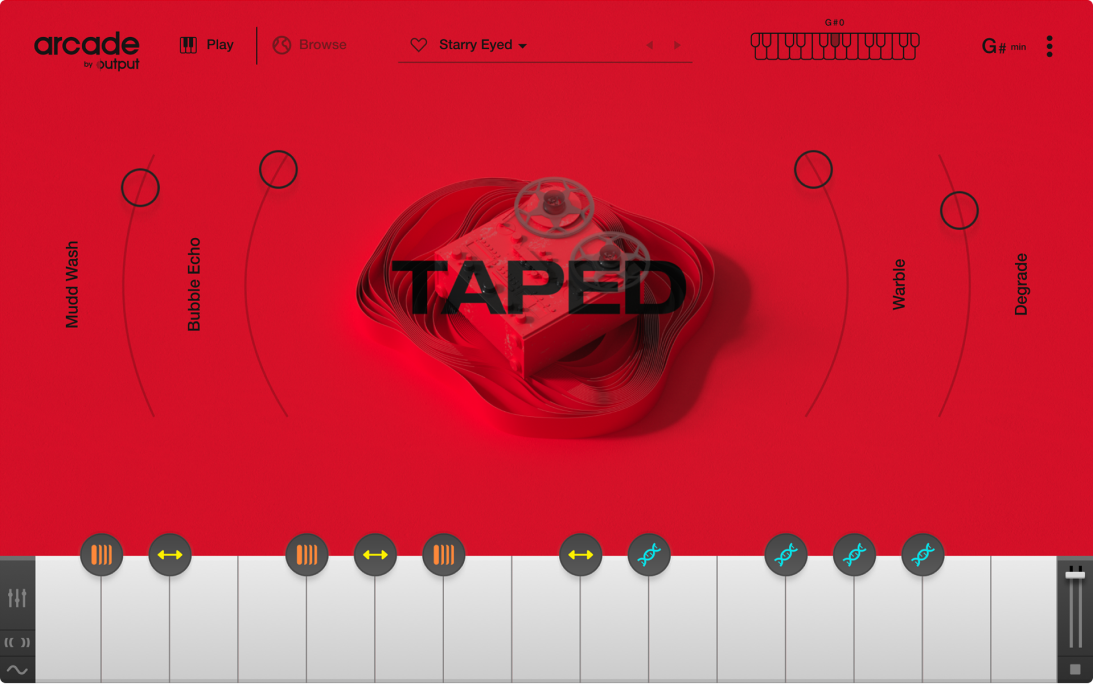 Taped
A little vibe goes a long way. Saturate your sound with this wavy collection of tape-processed Kits. Psychedelic guitars, washed out synths, and warm drum compression congeal in swelling sidechains to satisfy all of your lo-fi, downtempo, or vaporwave cravings.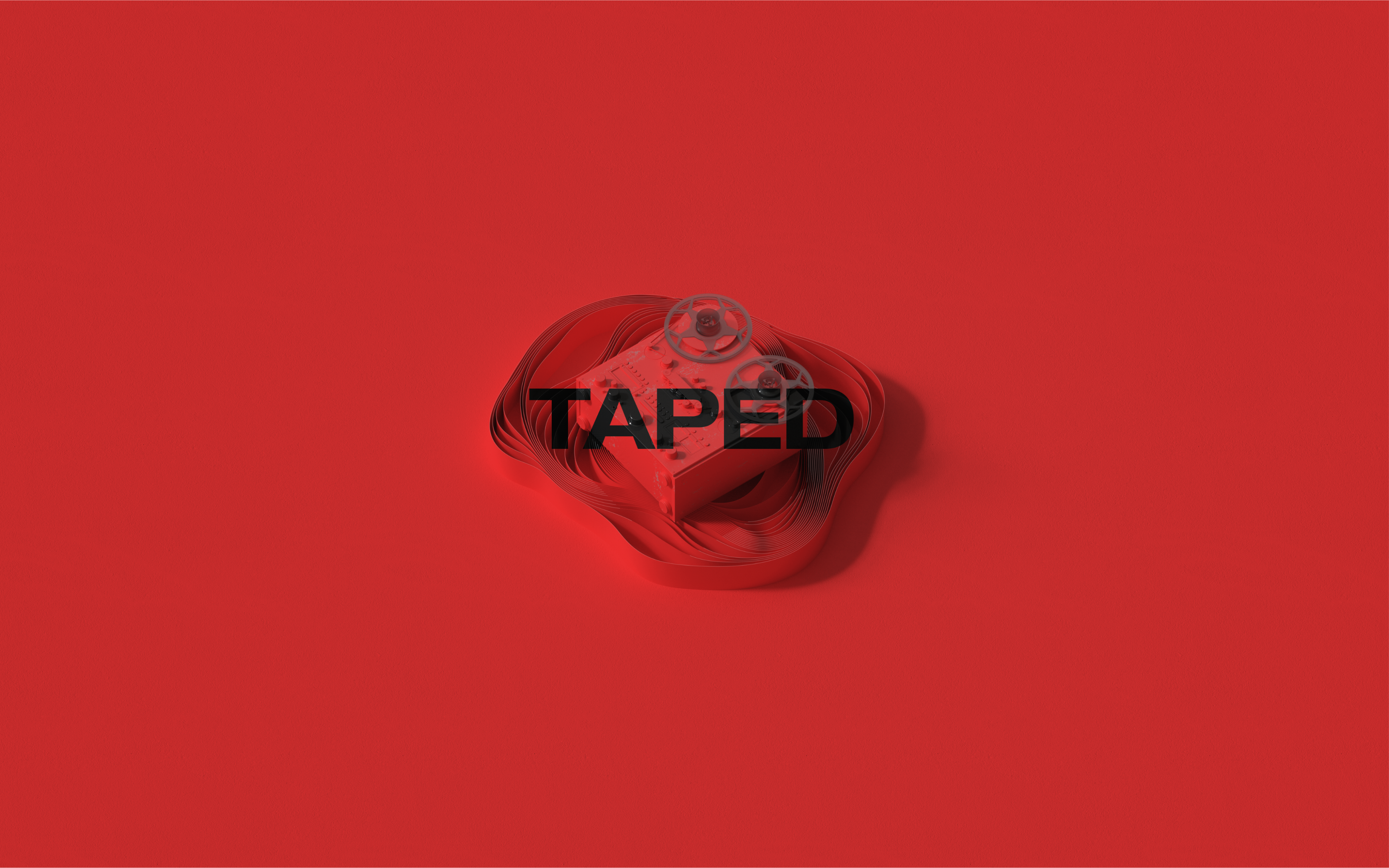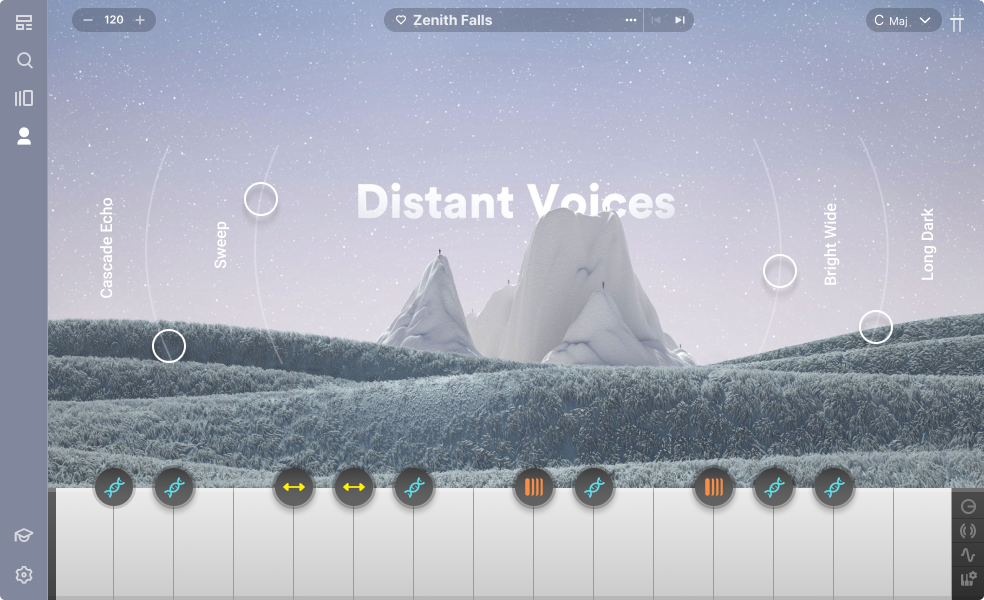 Distant Voices
Far away the pads are humming, where echoes of otherworldly vocals dissolve into the vast and never-ending drone. Lush layers of organic air bring depth to your mix and breathe life into your creative workflow, without ever getting in the way.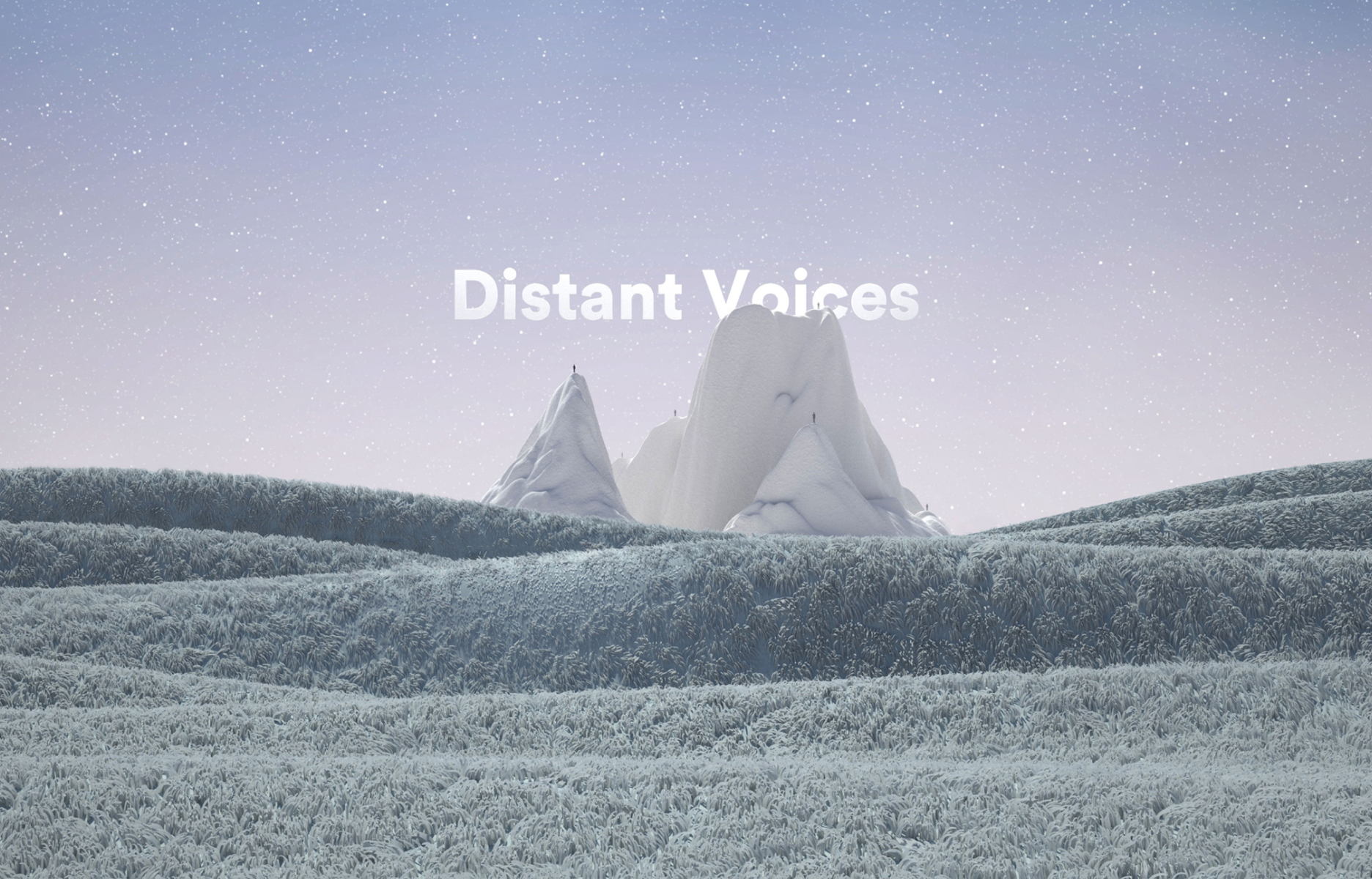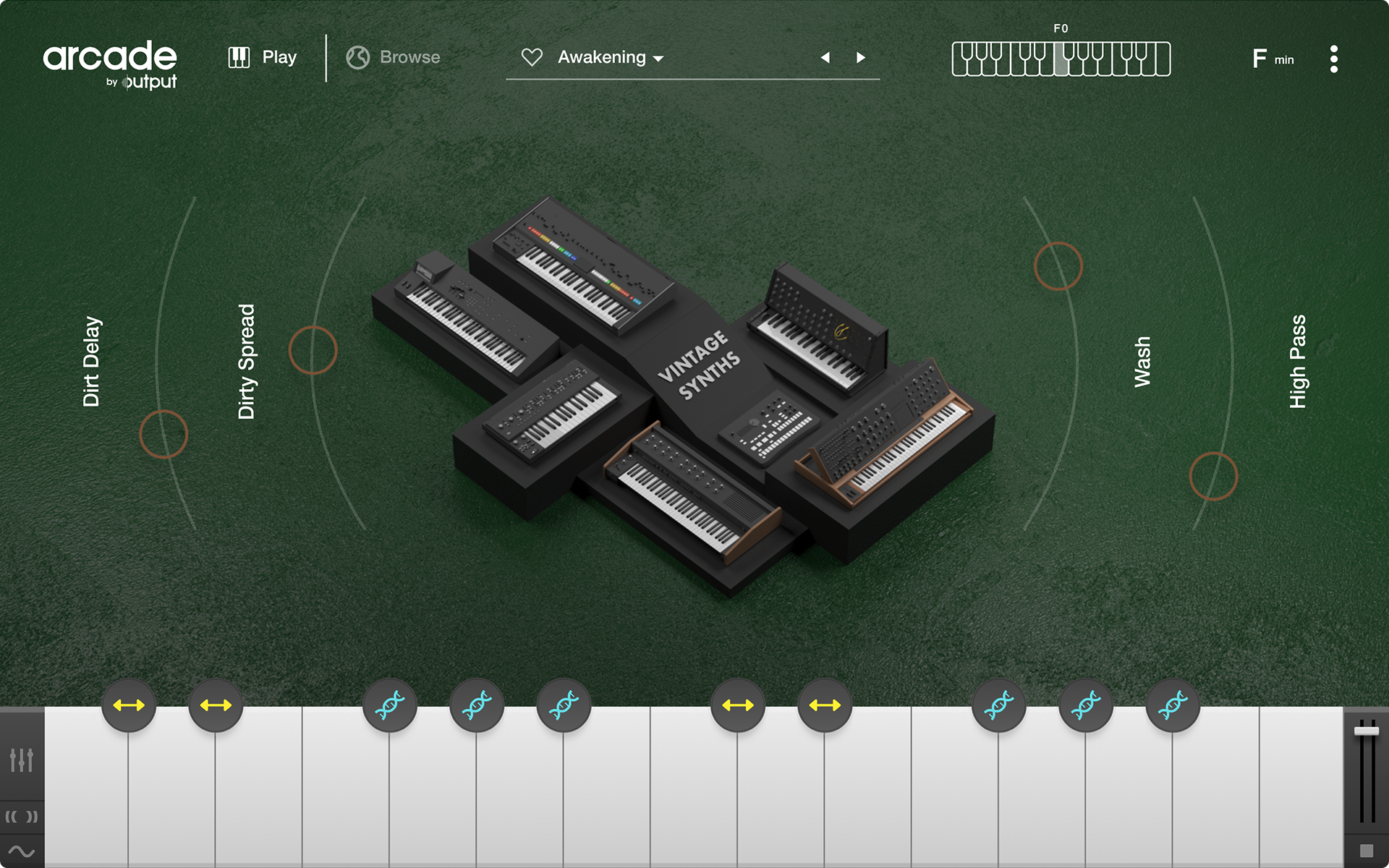 Vintage Synths
Meet the Analog All-Stars. This Line is packed with massive pads, hook-based leads, pulses, arps, and subby lows; all meticulously crafted into one-of-a-kind loops. The retro goodness you'll find here is generated exclusively by the very best in classic synthesizers. Step up your game by harnessing the power of the GOATs.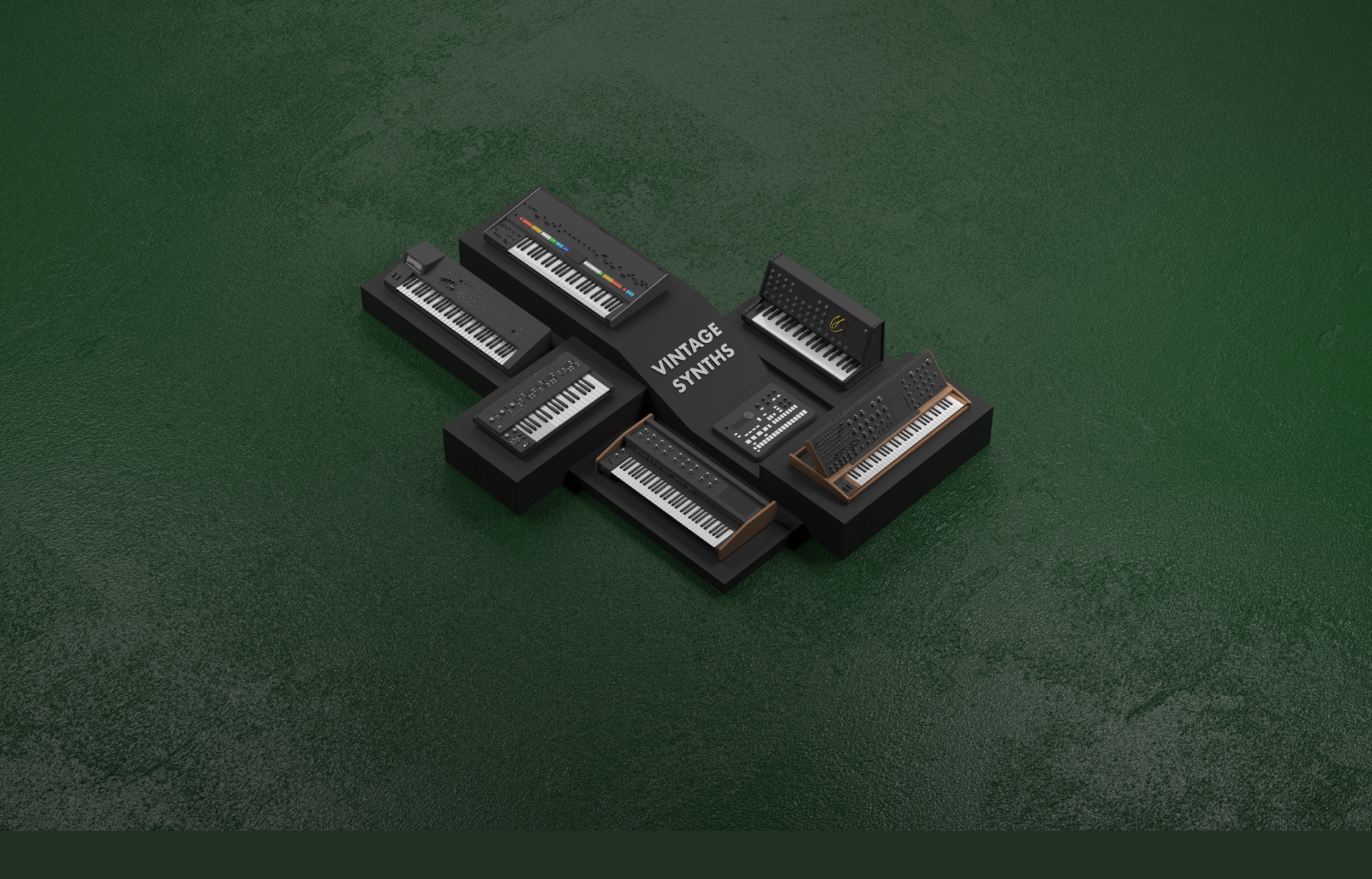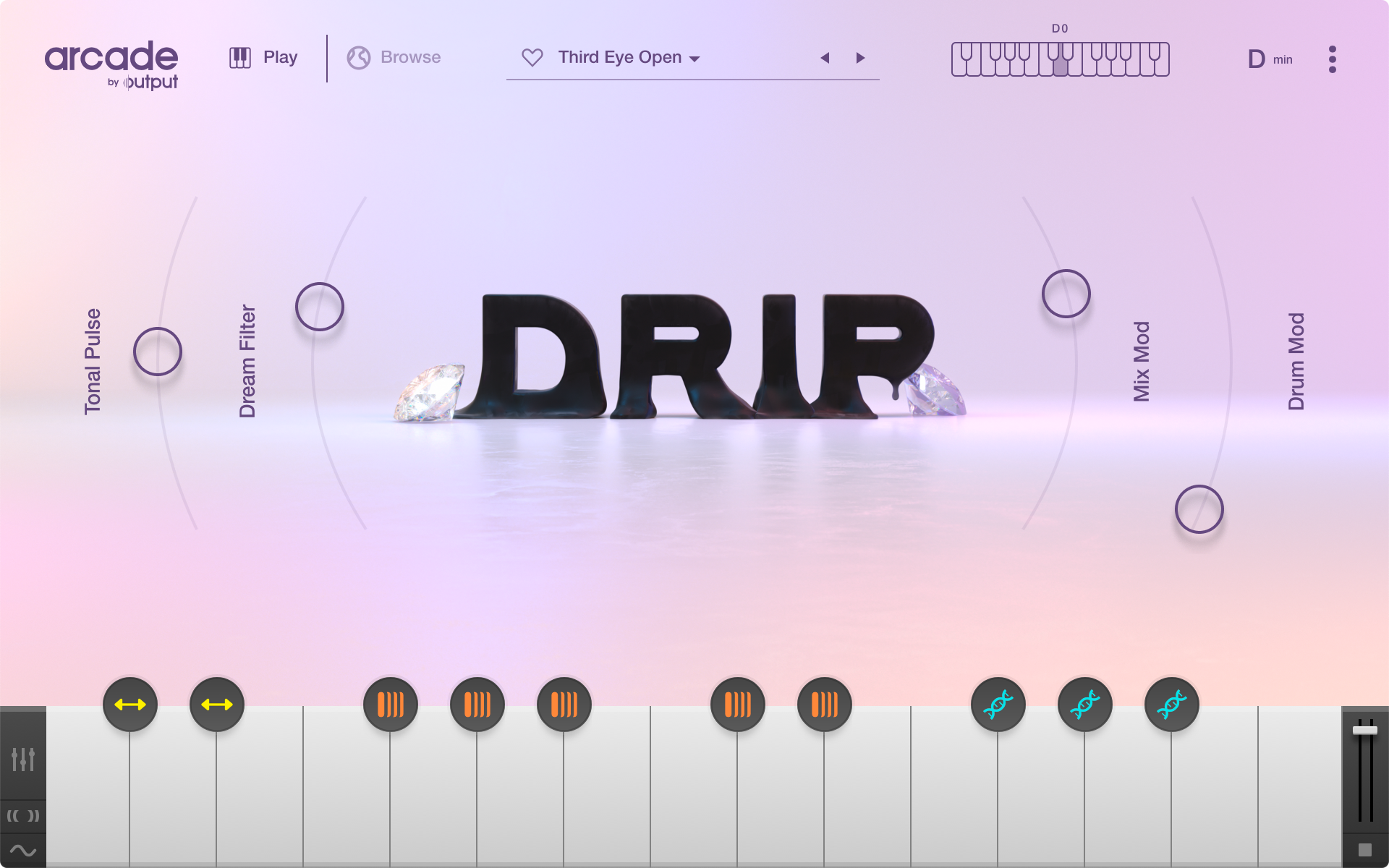 Drip
Every lyricist needs a dope producer; someone to complement their words with gliding subs, screwed hats, and repetitious melodies dipped in hypnotic syrup. That's why we've assembled a who's who of modern hip-hop essentials into a Line ready to go right out of the box. Just add bars.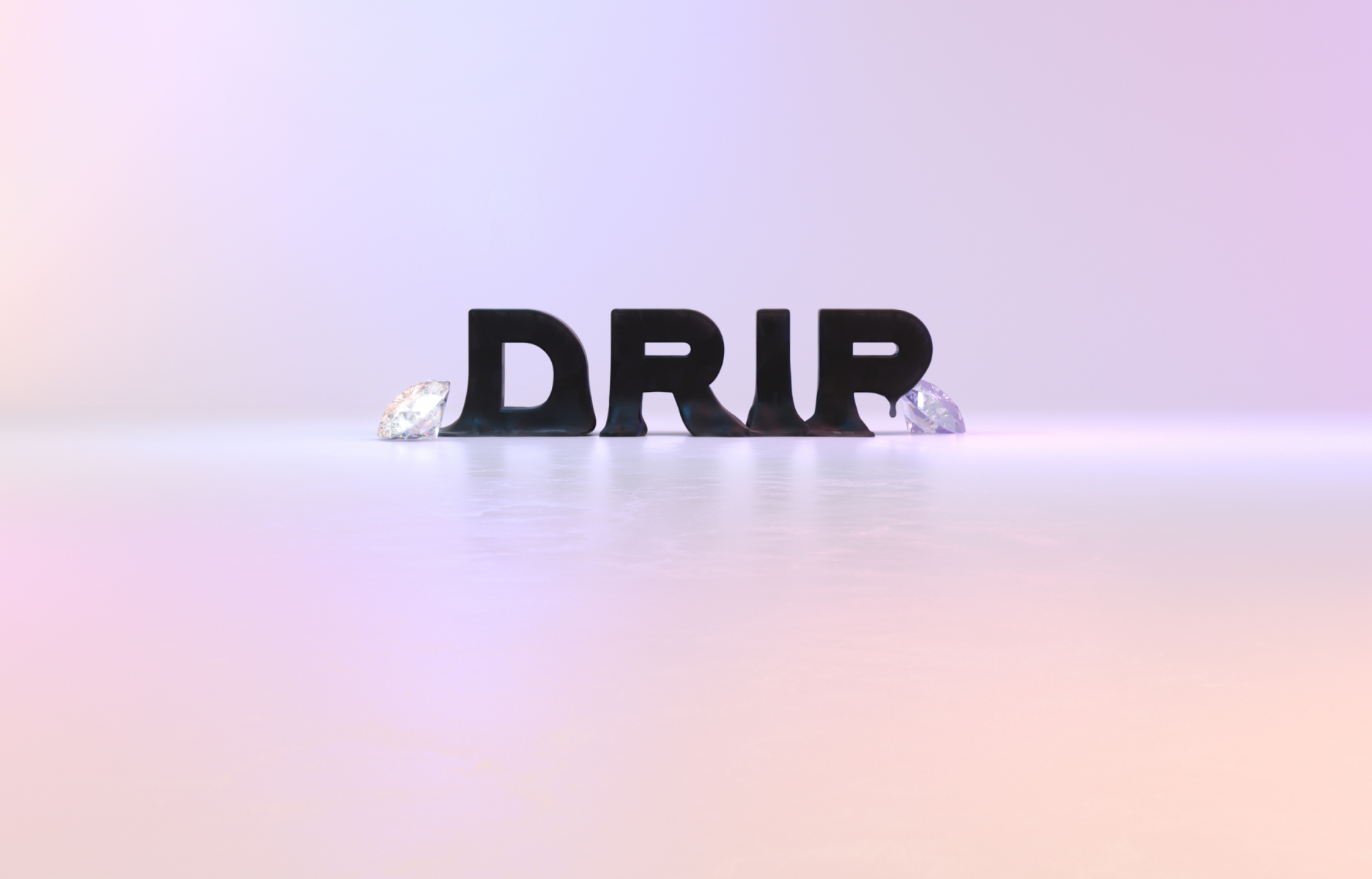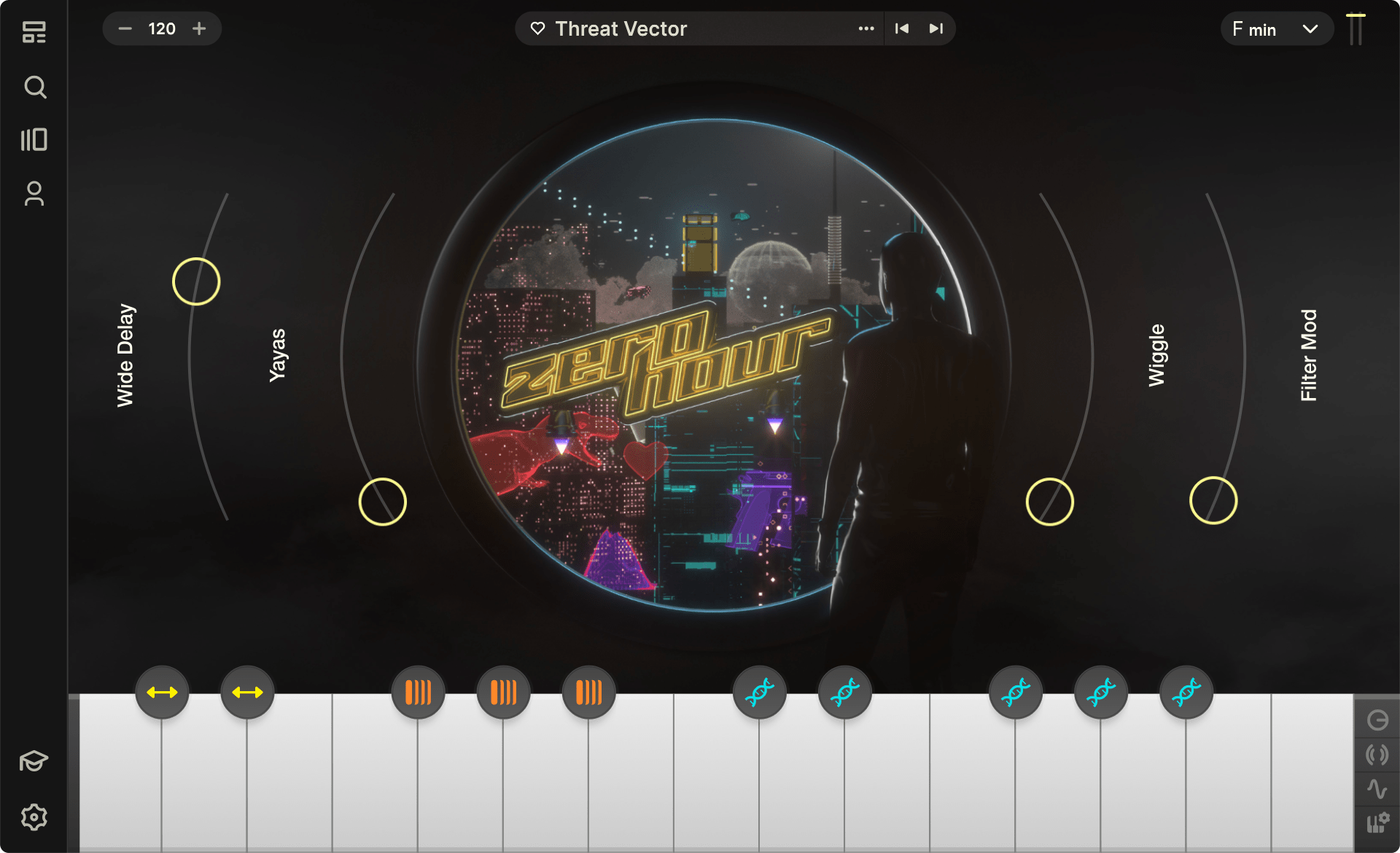 Zero Hour
Set in a dystopian future, distorted beats rule the streets where high-tech arps and detuned synths clash with raw basslines and overdriven guitars. This sci-fi inspired Line comes locked and loaded with everything you need to defeat the evil overlords.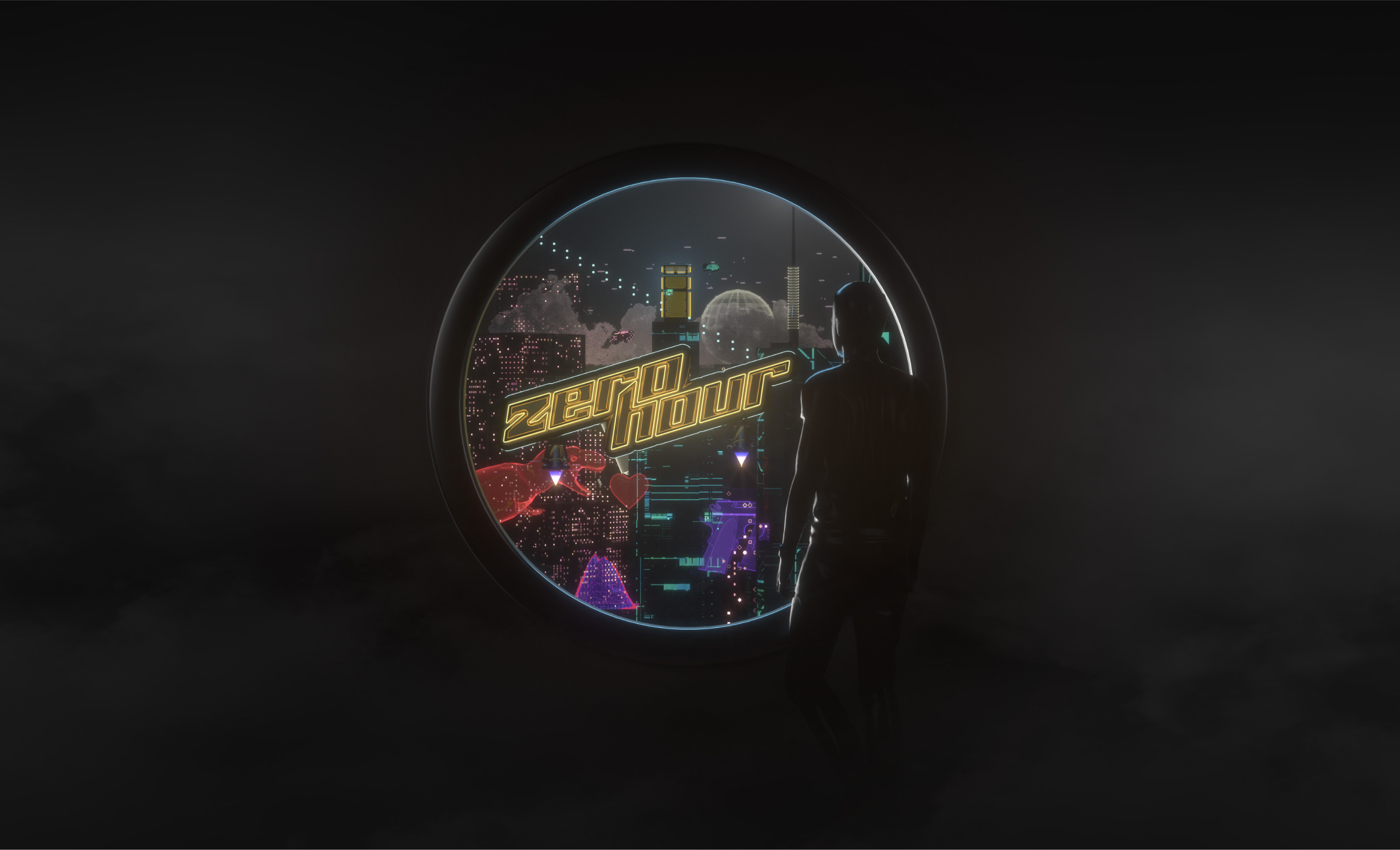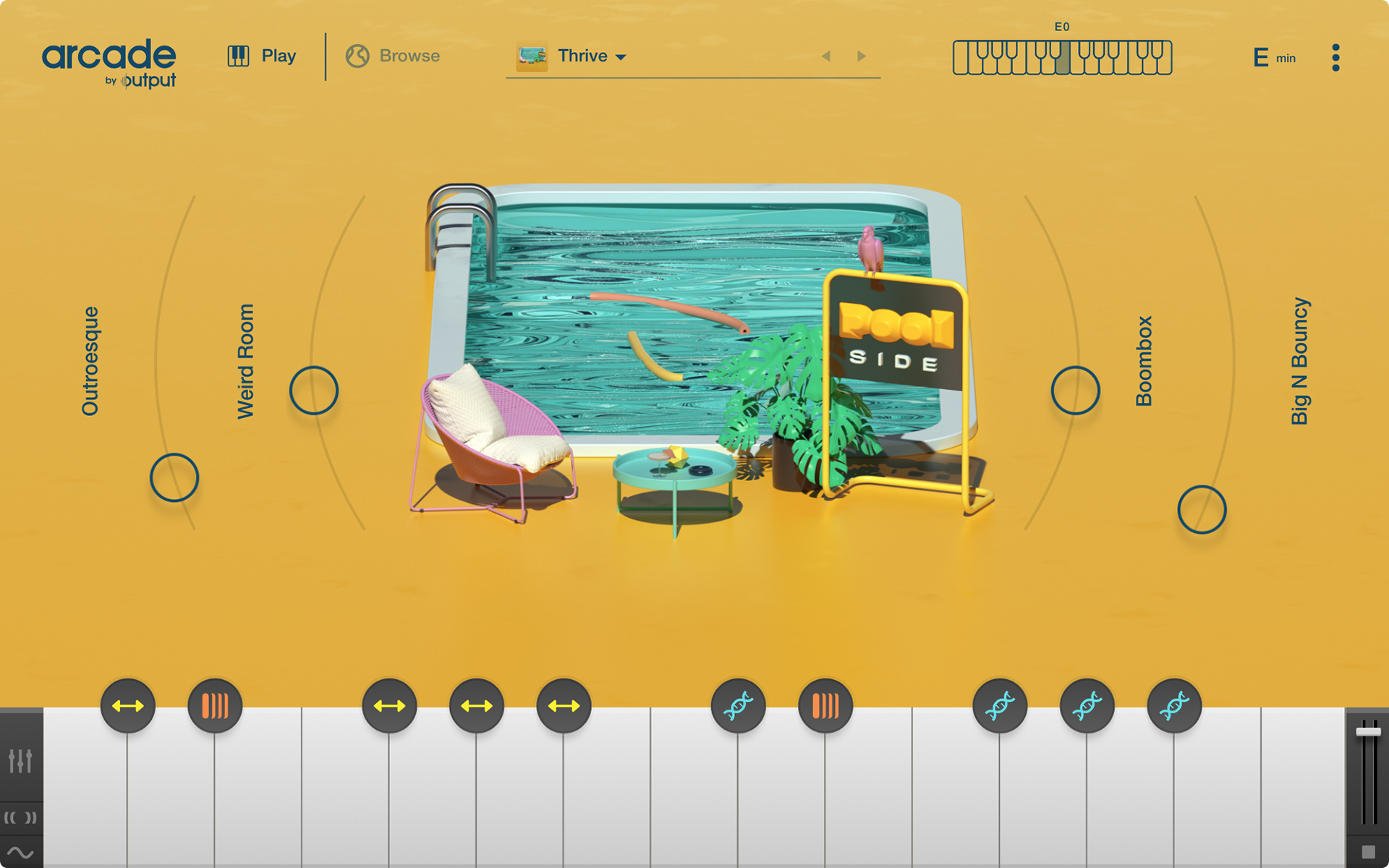 Poolside
Infused with mellow moods, these all-in-one beat kits bring the super chill vibes with wavy synths, heady percussive grooves, and a plethora of laid back instrumentals that come together in perfect harmony.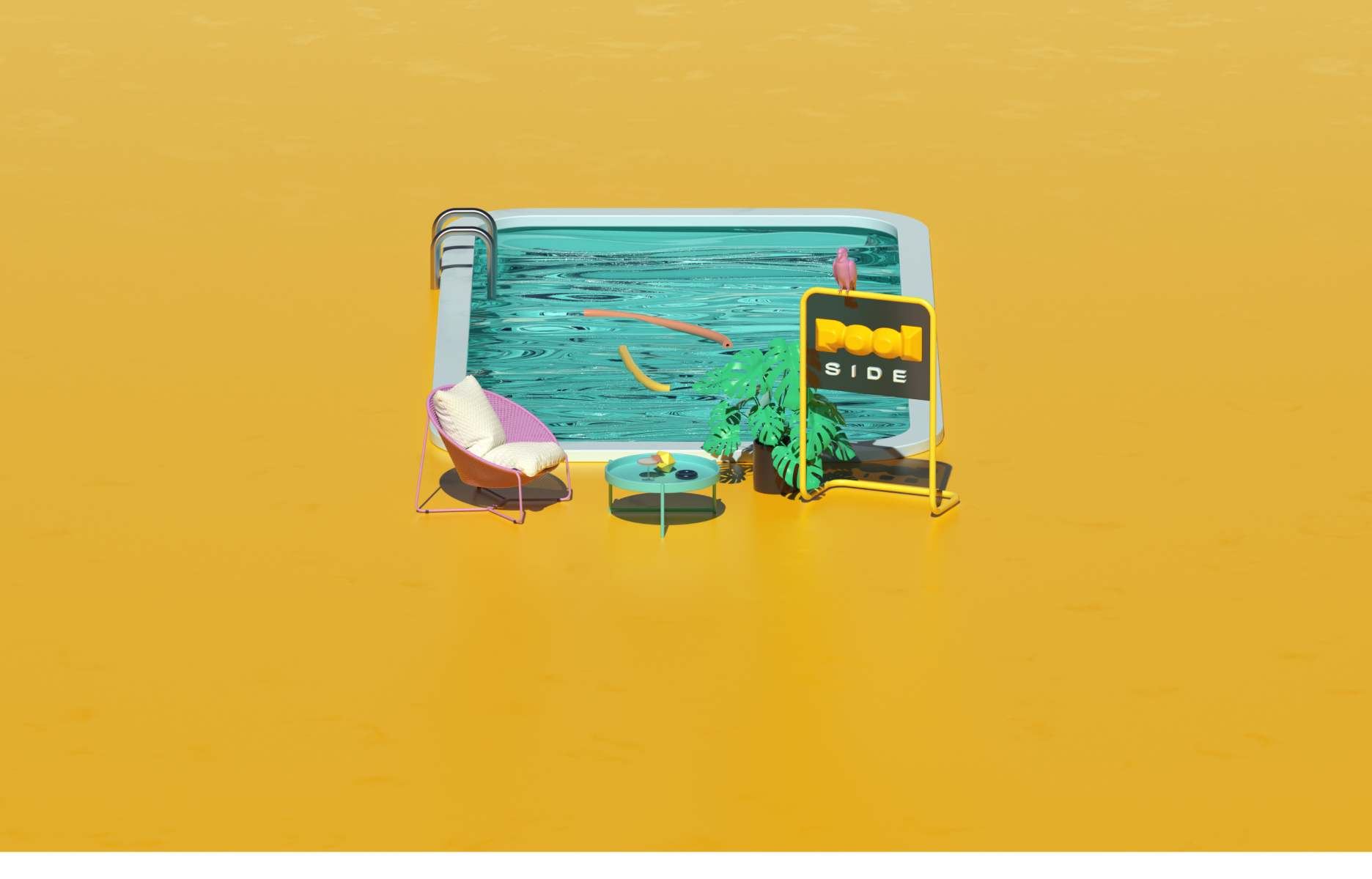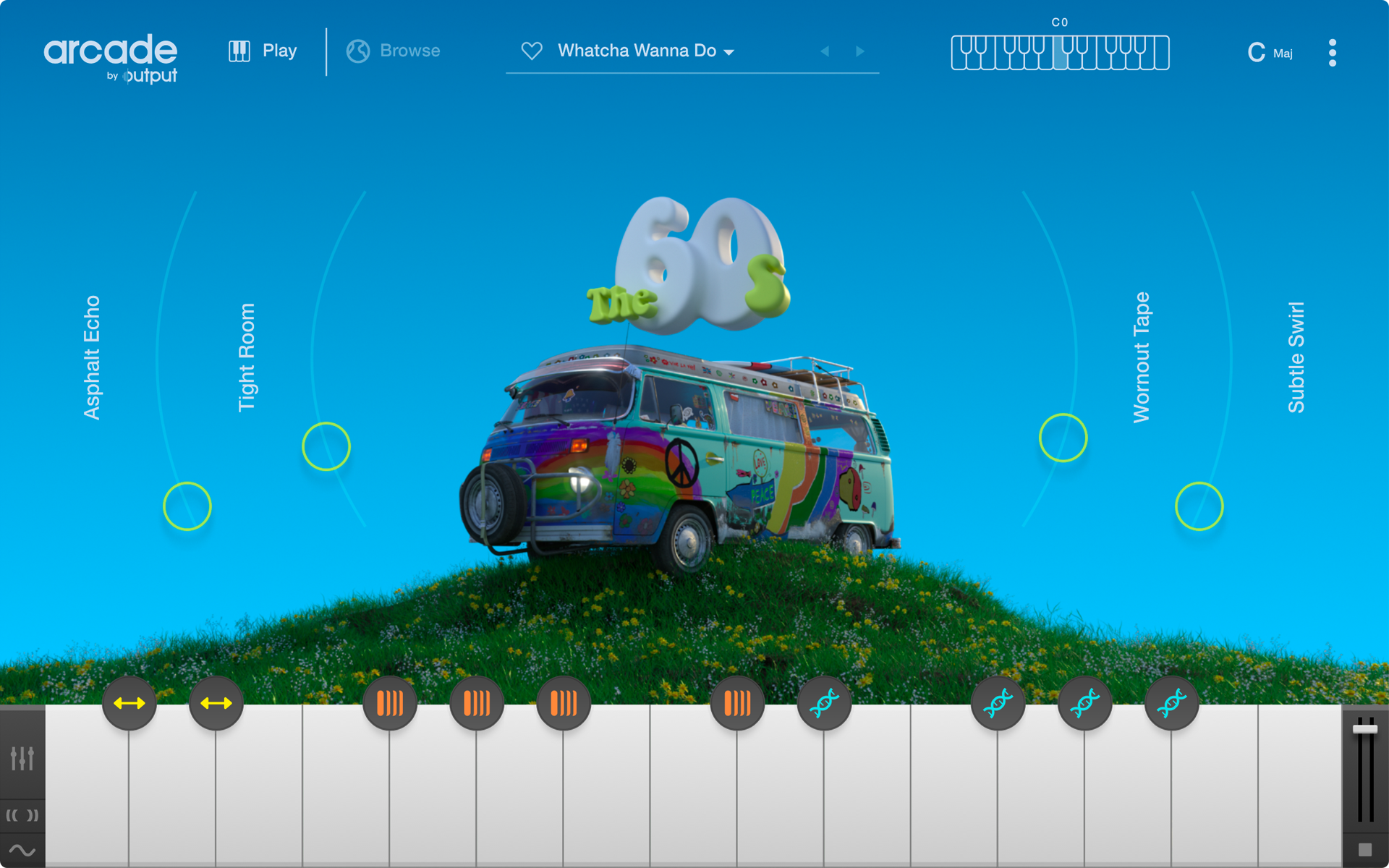 The 60s
Oh the times, they were a-changin'. From Motown to Haight Street, Woodstock to Abbey Road, the Golden Era of music brought forth surfy guitars, hippie grooves, and walls of sound in an explosion of drug-fueled creativity. Created in homage to Earth's most iconic artists, these Kits travel back to the dawn of folk, funk, and psychedelia.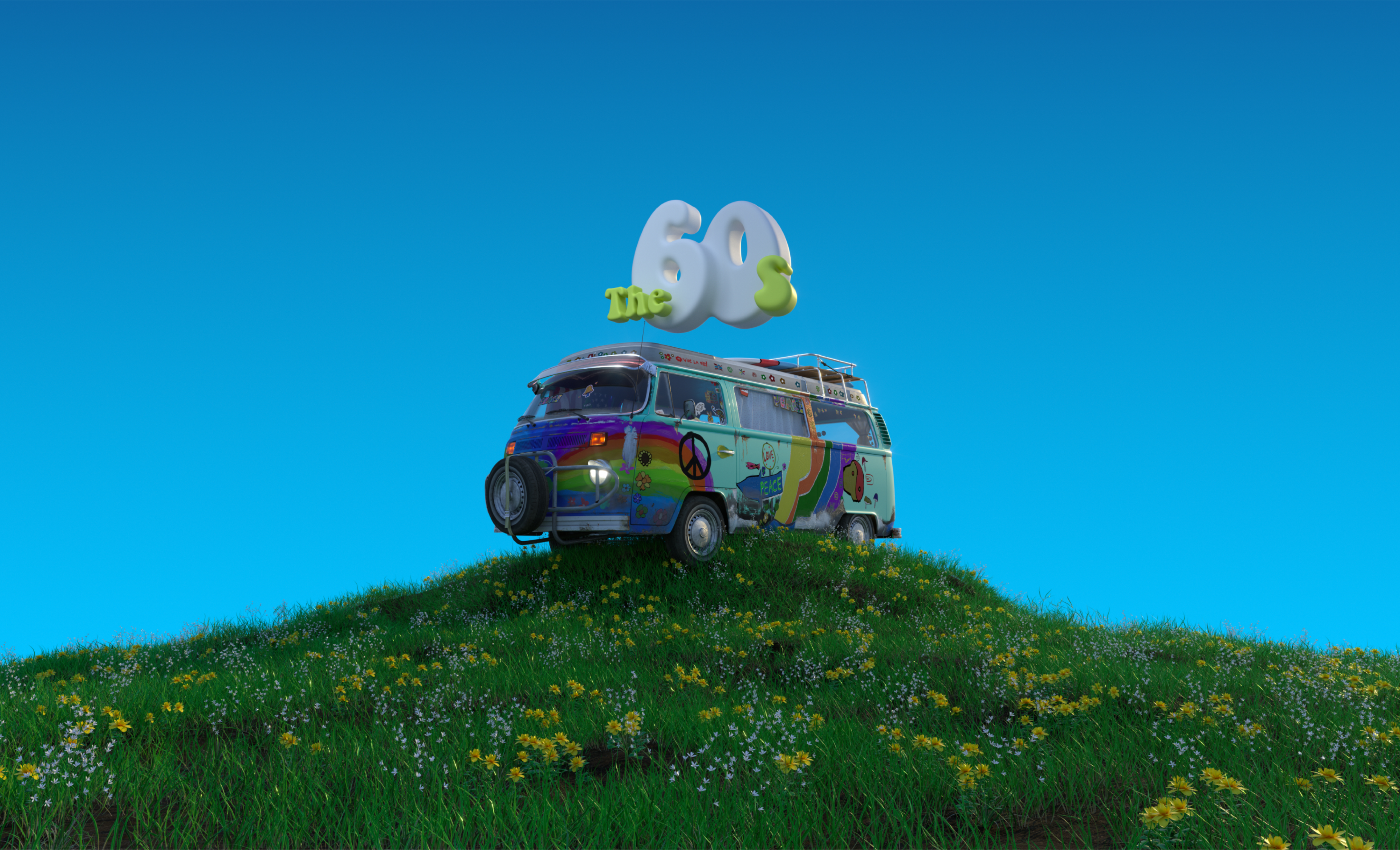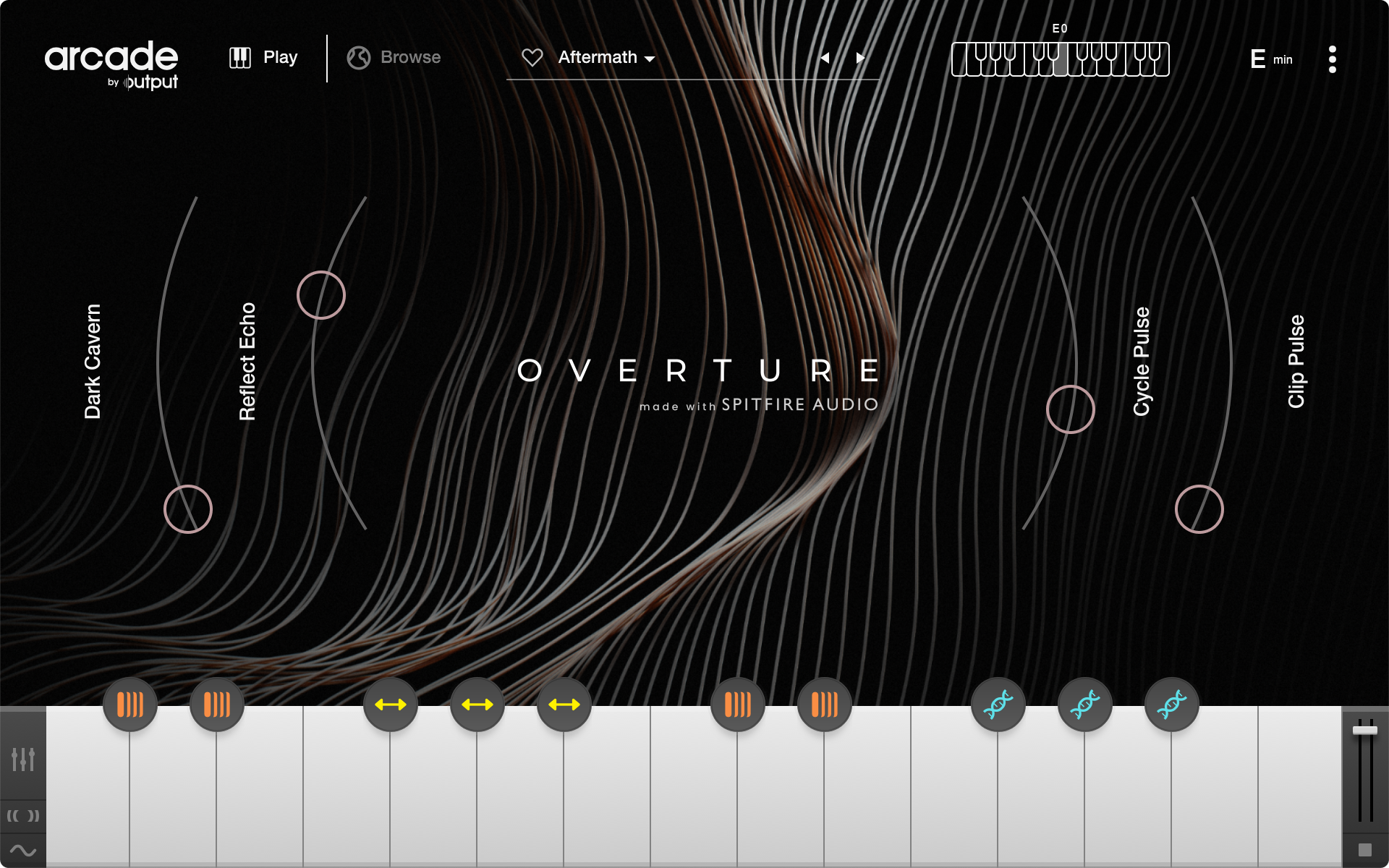 Overture
In association with Spitfire Audio, renowned for their innovation & expertise in orchestral sampling, we are proud to present an evocative Line suitable for the beat lab or the big screen. Add drama to any track with regal brass, soothing woodwind, and massive string samples neatly packed into a diverse array of emotive Kits.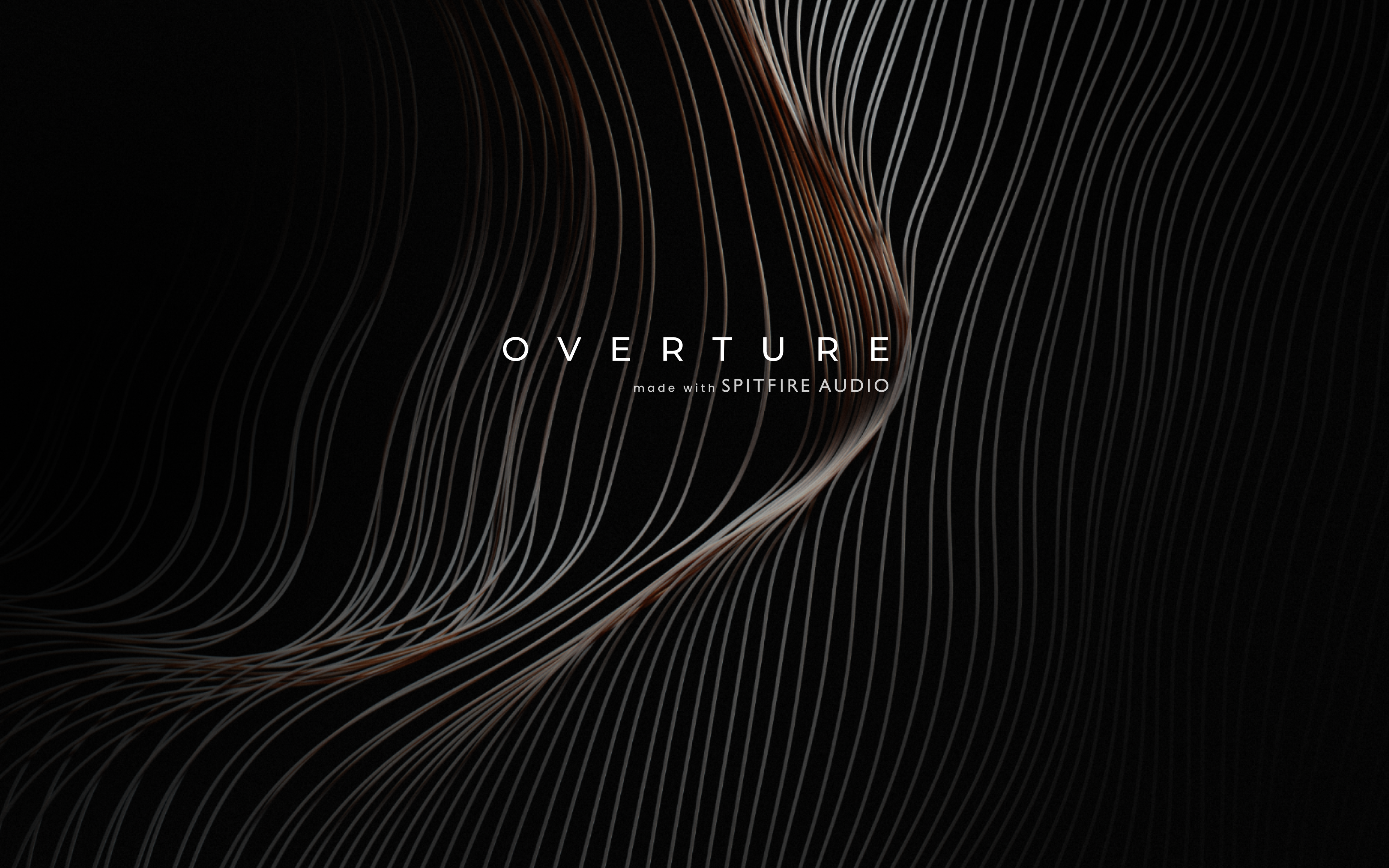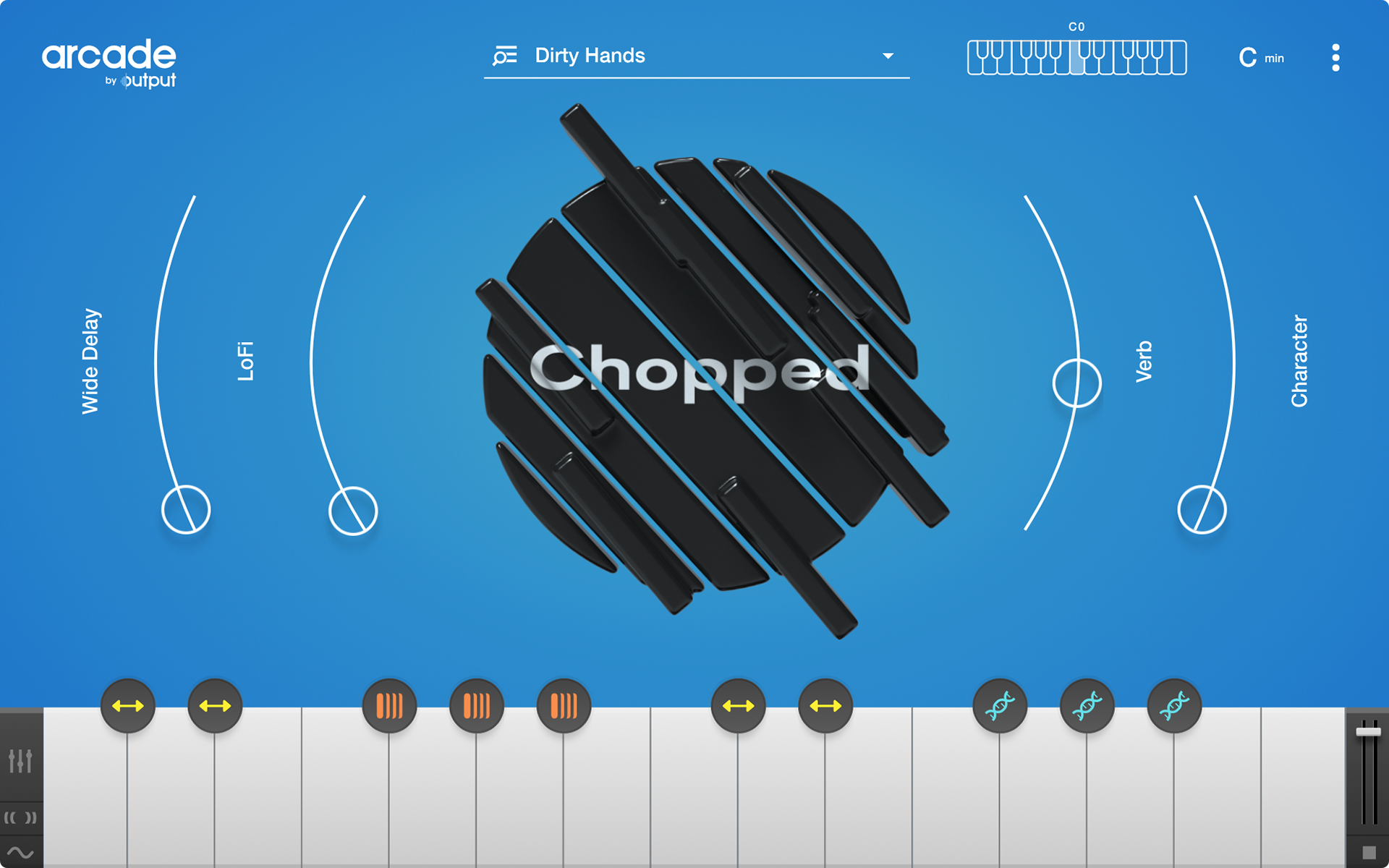 Chopped
Sample chopping a cut above the rest. Chord progressions stripped for parts; melodies flipped and reversed. Handpicked performances on every instrument imaginable go under the digital knife, leaving no sound safe from mutation.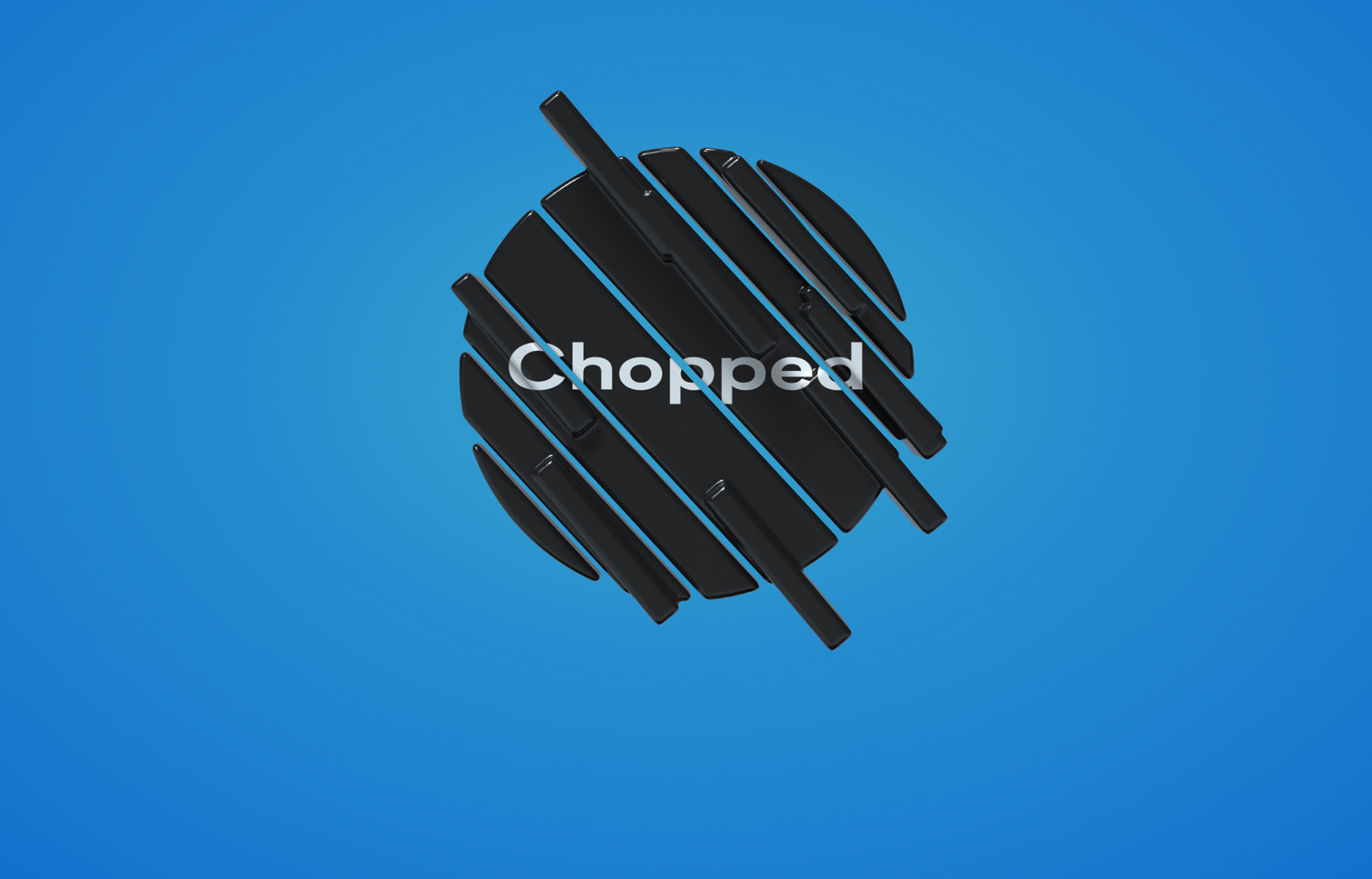 Be Creative
Arcade moves far beyond loop packs. Play, perform, and manipulate loops instantly.
Work Fast
Everything is locked into your session's key and tempo. Download new content and play instantly all within the same plugin.
New Content Daily
Fully loaded with 40+ new product lines. New kits and loops added every single day.
Make It Yours
Drag and drop in your own loops as well.
Don't just take our word for it
"If I would have had this when I was maybe 20, I'd probably be a billionaire right now."
"It's really dope to have something that you can go to if you need to start an idea or find some inspiration."
"ARCADE re-imagines working with loops by adding realtime, performable manipulation that is simple yet customizable."
"What makes ARCADE tight is they have all these sounds for space; it's just a bunch of cool sounds that you can play in between tight chords."
"When I feel like I'm having trouble coming up with an idea, I just turn to Arcade now. It's like an idea machine."
Subscription details
It's simple.
$10.00/month gets you everything.
Full access to Arcade
Never ending supply of new product lines and kits, and no limitations during your trial period like you'll find in other software.
Cancel any time
Any session you've built will work forever.
30 day billing cycle
We'll remind you by email 3 days before we charge your card.
FAQ
How Do I Know When New Content is Released for ARCADE?
Since we're always adding fresh content to ARCADE, whenever we have new Lines, Kits, or Loops, you'll see a yellow 'New' icon label.

How Many Computers Can I Use My ARCADE Subscription On?
You're allowed to log into ARCADE on a total of 4 computers. Between those 4 machines, ARCADE can only be in use on one machine at a time.

Can I Add My Own Samples to ARCADE?
Yes!

How Much Space Does ARCADE Take?
ARCADE's size is dependent on the amount of content you choose to download, with the base installation taking only around 1GB.
Do I Need Internet Access In Order To Use Arcade?
Yes! An internet connection will be used to log in to your account as well as to download Kits and Loops. However you can use ARCADE offline with the local Kits/Loops you have downloaded for 30 days until you'll need to re-connect to the web.

See the rest of ARCADE's FAQs here.
Features & specifications
Arcade is a 15 voice sample playground
A software plugin that is compatible with all major recording programs, and as a standalone Desktop app.
Cloud connected browser delivers new product lines, kits and samples daily – directly within the plugin.
Transform loops on the fly with Output's proprietary modifiers
11 effects, 4 macro sliders, and deep modulation capabilities
15 channel mixer with 4 insert master bus and 2 bus sends
Drag and drop your own samples into the instrument with auto key and tempo detection
Transpose loops into new melodies and progressions in real time with Playable Pitch
New Kit Generator feature automatically slices & maps any sample into a new kit
Input Quantize for tightening live performances
Audio previewing in original and session tempo/key
Search, browse and sort by tag to find quickly
Resizable user interface
Offline mode enables use without Internet access
In-app updates
System requirements
OSX 10.12+ AU / VST / VST 3 / AAX
WIN 7+ 64 bit VST / VST3 / AAX
8GB RAM required, 16GB recommended
* Arcade is supported by all major DAWs in 64 bit VST, VST3, AU and AAX format. There are certain systems that don't play nicely with Arcade.
FL Studio: We strongly recommend enabling the 'Use fixed size buffers' option in the 'Processing' tab of the plugin wrapper.
Mixcraft 9 is compatible with Arcade versions 1.3.11 and below
The following systems aren't currently compatible with Arcade
32 bit PC: Pro Tools 10, Cubase 8 (PC: VST, VST3). There are no known issues with Arcade running on Cubase 8 on a 64 bit machine.
Shop other products

We help
you make music
50 or so musicians, 9 dogs, and at least 4 espresso machines wake up every day in our Los Angeles-based quarantine homes. We make sounds with cutting edge technology so that you can focus on being the creative.
---