Introducing Nashville
First class Nashville artists riff on dirty fuzz tones and layer sliding pedal steel textures. Stars, stripes, and superb six strings. Hear some examples.
Must update to Arcade V1.1.1
Behind the Line
We're taking you to Music City, USA. Follow our camera crew behind the recording booth of your brand new sounds.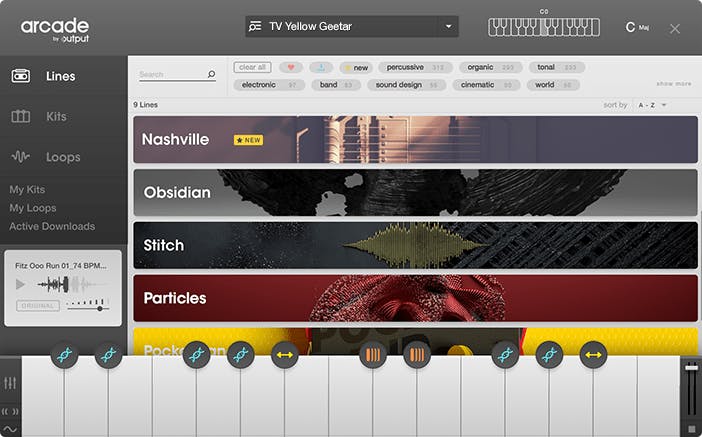 New to Arcade?
Arcade is a sample playground with new content delivered every day and tools to transform it all so it sounds like you. It even works with your own loops.
Learn more