New in Arcade: '90s Throwback and Analog Bass
Explore these left-of-field percussion samples that are perfect for your next hip-hop track.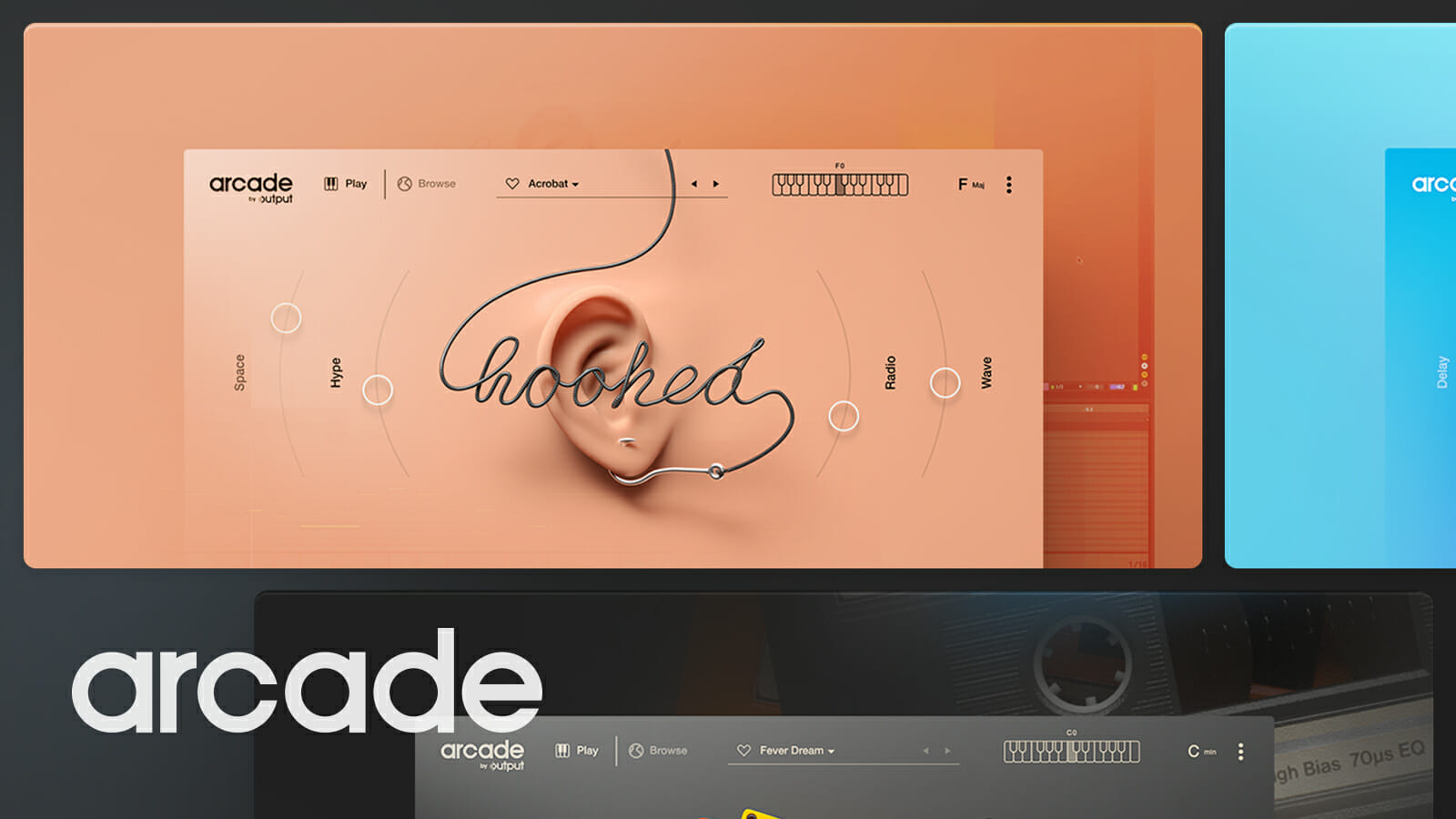 Percussion samples are a staple in hip-hop tracks, but when you've used every sound pack in your hard drive, it can be a daunting task to search for more. In Arcade, new content is uploaded monthly. Yes, that means new loops, one-shots, and samples every single month. Let's explore some of the Samplers with left-of-field percussion samples that will make your next hip-hop track stand out.
New Line: Raw Takes
In the spirit of modern DIY production techniques, we brought the best from our home studio to yours. Explore our raw takes for honest pop loops full of falsetto vox leads, synth pads, and — you guessed it — hi-hats, snare drums, and field recording sounds that are perfect for chopping up and transforming into one-of-a-kind percussion samples.
New Samplers for Hooked: Hooked Refresh!
If you haven't given vocal chants a chance in your tracks yet, Hooked is a great place to start. Use a female vocal chant to cover the high-frequency range in your mix and add them to a house beat as a unique hi-hat sound. In this video, we used the Renaissance Sampler to build a track reminiscent of Tame Impala's dreamy sound. It can easily translate into a melodic hip-hop track for a lyrical rap flow.
New Samplers for Bassline: Analog Lows
Bass slaps are more versatile than you think. Yes, they add a funky edge to your beats. But Arcade loops are all editable — try to shorten a clip to accentuate the slap of a bass and use it to carve out a drum pattern. You'll get ultra-unique percussion samples to use in a hip-hop track, much like Monte Booker would.
New Samplers for After Hours: Halftime Beats
In Arcade, there are sliders to help you craft sounds that are just right for you. In the After Hours Line, you can experiment with the Tone, Wash, Trashed, and Rhythm micro sliders to make beautiful and textured percussive ear candy.
Try Arcade for free and shuffle through endless percussion samples.