New in Arcade: Beginner-Friendly Lo-Fi Beats
In ARCADE, we've made creating beginner-friendly lo-fi beats easy and straightforward.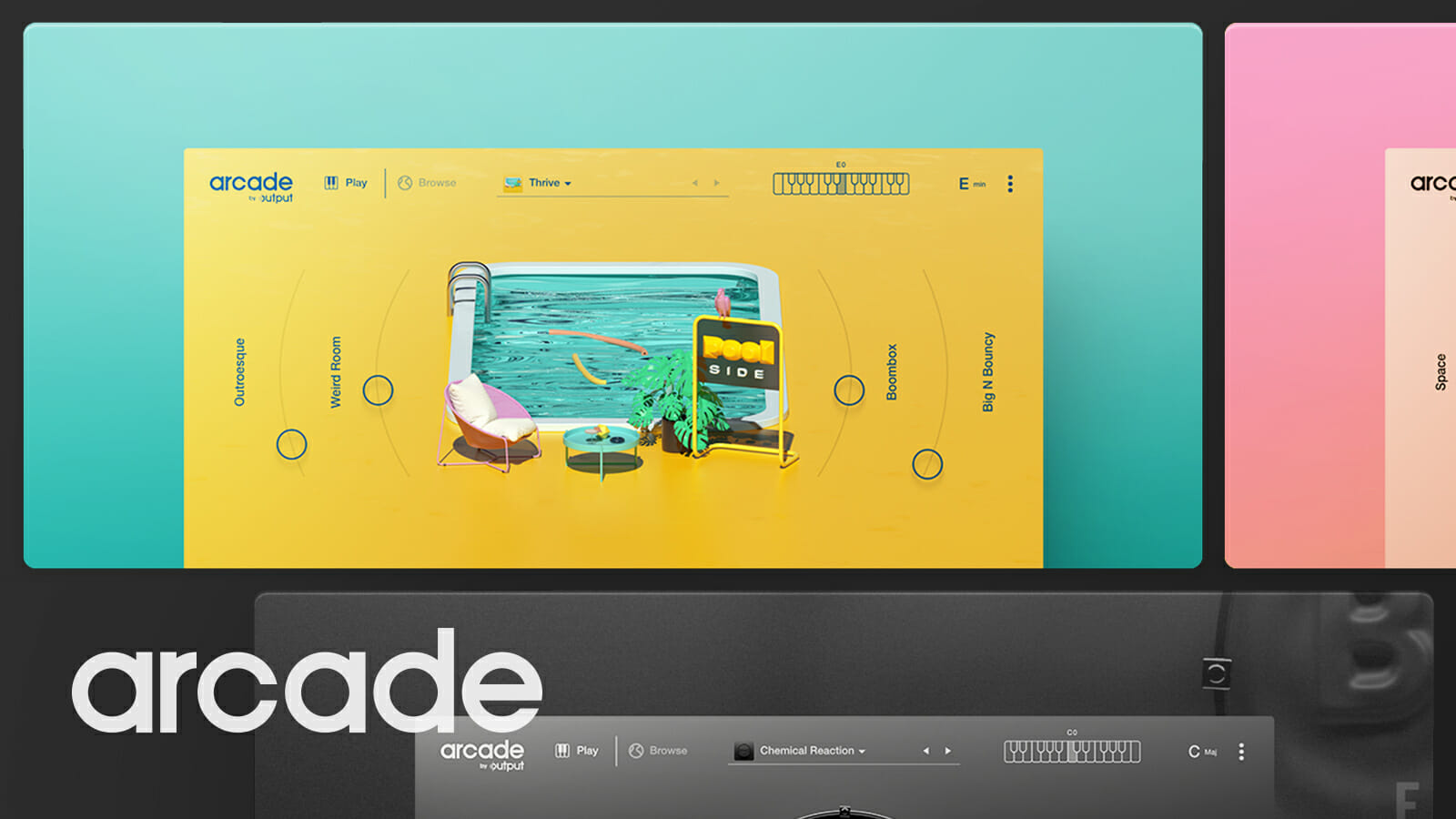 In Arcade, we've made creating beginner-friendly lo-fi beats easy and straightforward. Lo-fi beats are more than all the rage, even though their sounds are, well, the opposite of rage. The chilled-out genre is a Spotify sensation and has become the de-facto sound for studying, filled with vinyl crackles and the warbles of wow and flutter. These sonic flaws embraced as unique markers of the budding genre are — luckily for beginner producers — easy to recreate, especially when using a loop synthesizer like Arcade by Output.
Check out some of the Lines in Arcade that will best serve your journey towards making your first set of beginner-friendly lo-fi beats.
New Line: Poolside
Infused with mellow moods, these all-in-one beat Samplers bring super-chill vibes to Arcade. A piano pad is perfect for laying down a simple, repeating melody or chord progression. From there, transform things into a sound uniquely your own with EQ adjustments or built-in sliders like Superverb, which gives your melody a distant sound and is perfect for lo-fi.
New Samplers for Beat Elements: Lit Lofi
A large part of lo-fi's addicting charm is a lilting drum pattern borrowed from neo-soul legends like D'Angelo. If you are looking for a beginner-friendly way to create lo-fi beats, Arcade is here to help. New drums that knock, crackle, and pop are available in Arcade's Beat Elements Line.
New Samplers for Hooked: Fresh Hooks
If you've studied lo-fi beats for a while or listen to them while you work from home, you may have noticed they usually feature some kind of vocal sample. Hooked is an Arcade fan-favorite Line with hundreds of royalty-free vocal chops you can experiment with every which way. With Hooked, you won't have to go through the trouble of stripping vocals from your favorite song or recording your own vocals at home.
A loop synthesizer like Arcade is a one-stop-shop. Piano, drums, bass, orchestral loops, and one-shots are all in one place, ready for you to experiment and start making lo-fi tracks for other people to study to.
Try Arcade free for 30 days.