New in Arcade: Hip-Hop and Dream-Pop
ARCADE by Output is a loop synthesizer with new additions added every day. Check out Drip, ARCADE's Hip-Hop Line, available now.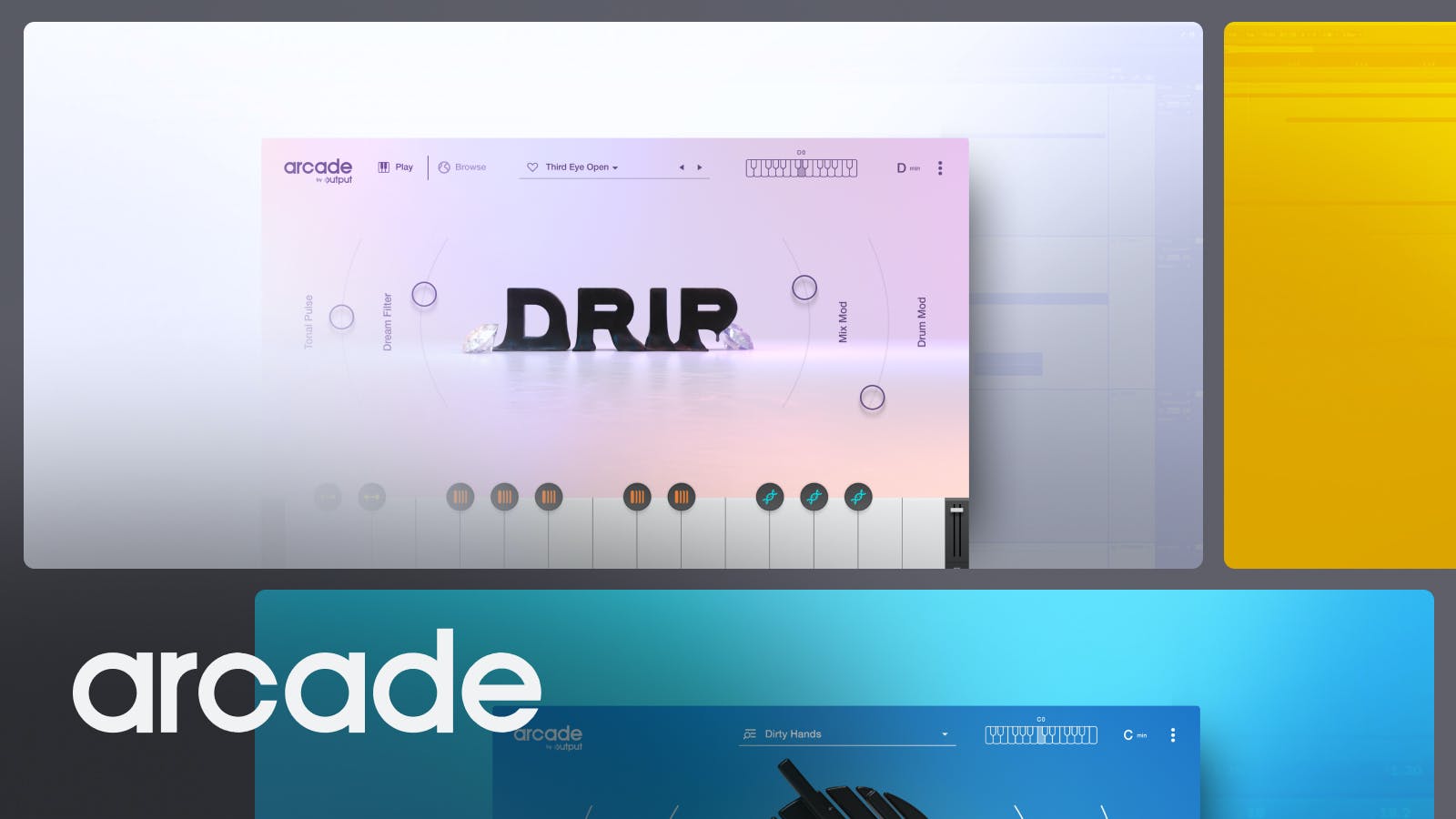 Output's loop synthesizer, Arcade, releases new content every month, and we have good news if you're searching for hip-hop samples. Arcade's hip-hop Line, Drip, is brand-new and available now. Check out Drip, along with more of our favorite Arcade loops and samples released over the past few weeks below.
Don't have ArcadeE? Try it out for free for 30 days.
New Line: Drip
Every lyricist needs a dope producer — someone to complement their words with gliding subs, screwed hats, and repetitious melodies dipped in hypnotic syrup. That's why we've assembled a who's who of modern hip-hop essentials into Drip — a Line ready to go right out of the box. Just add bars and a fancy hi-hat pattern.
New Samplers for Poolside: Summer's Here
Summer's here and we've got the sounds for you to make your own soundtrack. For fans of dream-pop, future chill, and the like, Arcade has guitar lines, sounds of a Rhodes, and light drums perfect for flirty songs about love.
New Samplers for Chopped: Lush Rhodes
Spend the entire day tracking with the nostalgia and warmth of the new Rhodes Kits in Chopped. Not everyone can get their hands on analog gear — Arcade to the rescue! All you need to create a lush, warm-sounding track are your favorite five Arcade Lines and a laptop…don't forget your charger.
New Samplers for Patterns: Eclectic Ensembles
A unique timbre is sometimes all a track needs to transform itself into something brand new. Choose your fighter and bring unparalleled texture to a flat track with Organic Kits in Patterns. Explore these wide-ranging, tonally-rich Samplers featuring cello, guitar, dulcimer, mallets, woodwinds, and more.
New Samplers for The 80s: Classic Kitsch
These highly authentic synth Samplers are the sound of what made the '80s so unique: maximum quirk, retrofuturism, and over-the-top expression. Perfect for fans of synthpop and early electro.
Get Drip's hip-hop samples and more Arcade Lines free for 30 days. And keep the party going with these indie-pop and Nashville-inspired Samplers.