New in Arcade: Dramatic Drops and Piano Chops
Bulk up your low end and expand your high end with ARCADE by Output. Find hundreds of live instrument samples available now.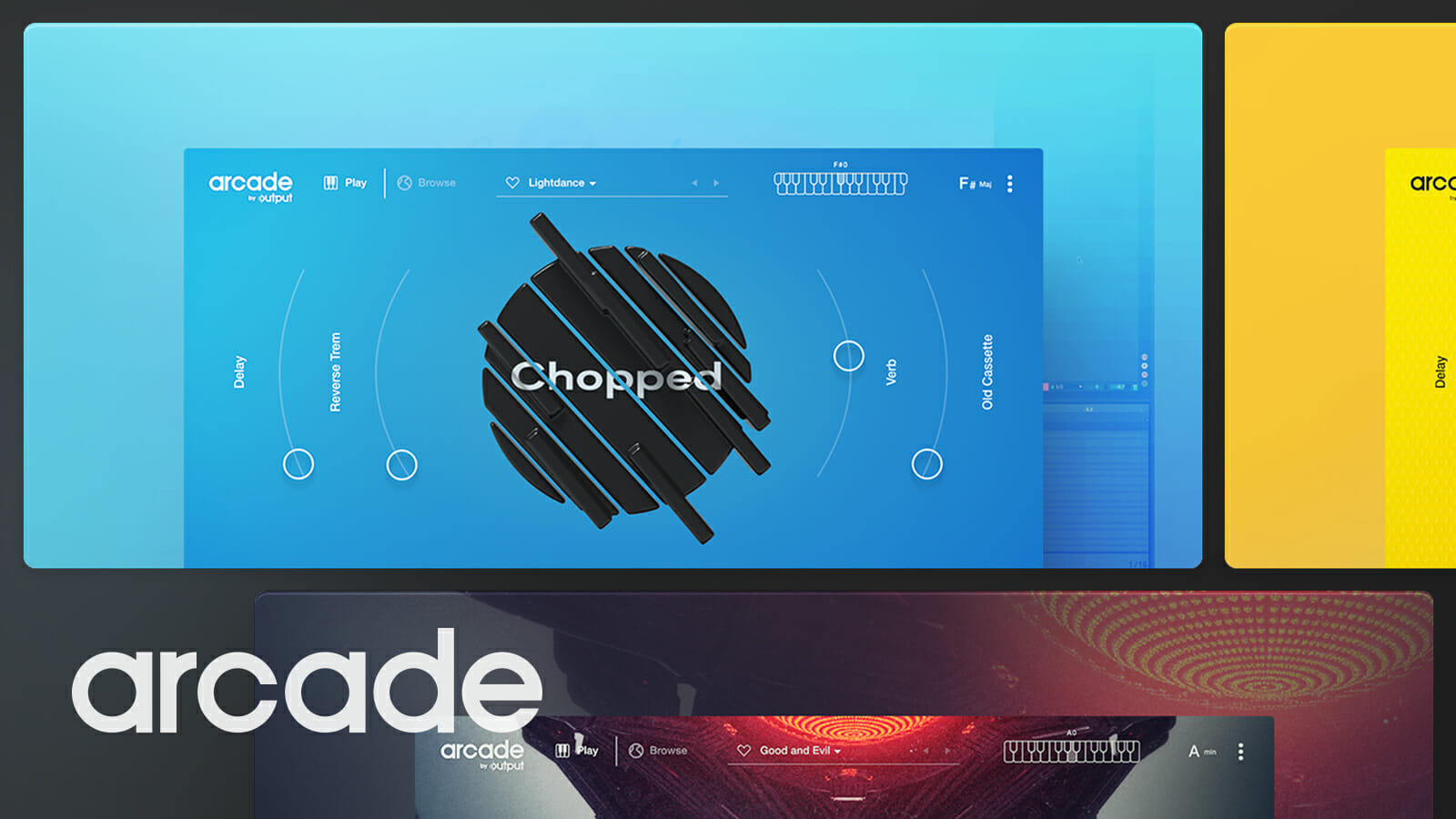 When you've found yourself searching for live instrument samples and end up stuck downloading cracked, low-quality files, it's time to turn to Arcade by Output. Arcade is a loop synthesizer with brand new Samplers uploaded every month. And, every sound is royalty-free. It's packed full of high-quality editable sounds, including tons of live instruments to inject life into everything from Afrobeat to chilled-out house. We've thrown together Arcade's latest releases featuring live instrument samples that will create drama fullness in any track.
Don't have Arcade? New users can try it out free.
New Line: In a World
Live percussive elements are some of the most impactful parts in cinematic trailer sounds. Choose from tense pulses, gut-punching drops, ominous tick-tocks, dramatic swells, sound effects, blasting war horns, piercing alarms, and expansive impacts that grab a listener's attention and fill out the lowest of low ends. These loops and samples will leave you in a Mad Max mindset.
New Samplers for Chopped: Piano Chops
Even if certain days leave you melodically challenged, there are plenty of live instrument samples in Arcade's Chopped Line to spark inspiration. 10 new piano Samplers include mystical-sounding arps, sleepy lullabies, and even indie pop-inspired bass progressions. Take these classic sounds and check out how the macro sliders completely transform them.
New Samplers for After Hours: Hazy House
Claps, kicks, shakers, and heavy bass is all you could ever ask for when creating a catchy house beat. Use the After Hours Line in Arcade to throw some mellow chords or warehouse-inspired drums behind a processed vocal or mashup.
New Samplers for Pocket Band: Afrobeat
Lose yourself to the groove with this new Afrobeat-focused addition to Pocket Band. There are 10 new Kits available now. Grab some polyrhythmic bass, electronic piano chords, or full drum kits to start off your next track. Get your syncopation on.
New Line: Bassline
Don't worry about finding a bassist to lay down the idea banging around in your head — the Bassline Line already has it for you. Roll deep with a new posse of earth-shaking low-end loops bestowed upon us by the bass gods — and you don't even need to learn to play key bass. Upright walking bass, picked rock bass, and even bass to give you stank face (you know exactly what we're talking about).
Give these Lines a try in Arcade — new users get a free trial. And, get more sounds for your arsenal with these drum and bass fills.