What Is an EP? Why Should I Release One?
Singles reign supreme, but artists of all levels can benefit from releasing an EP: a mini-album that's usually between 3-6 songs.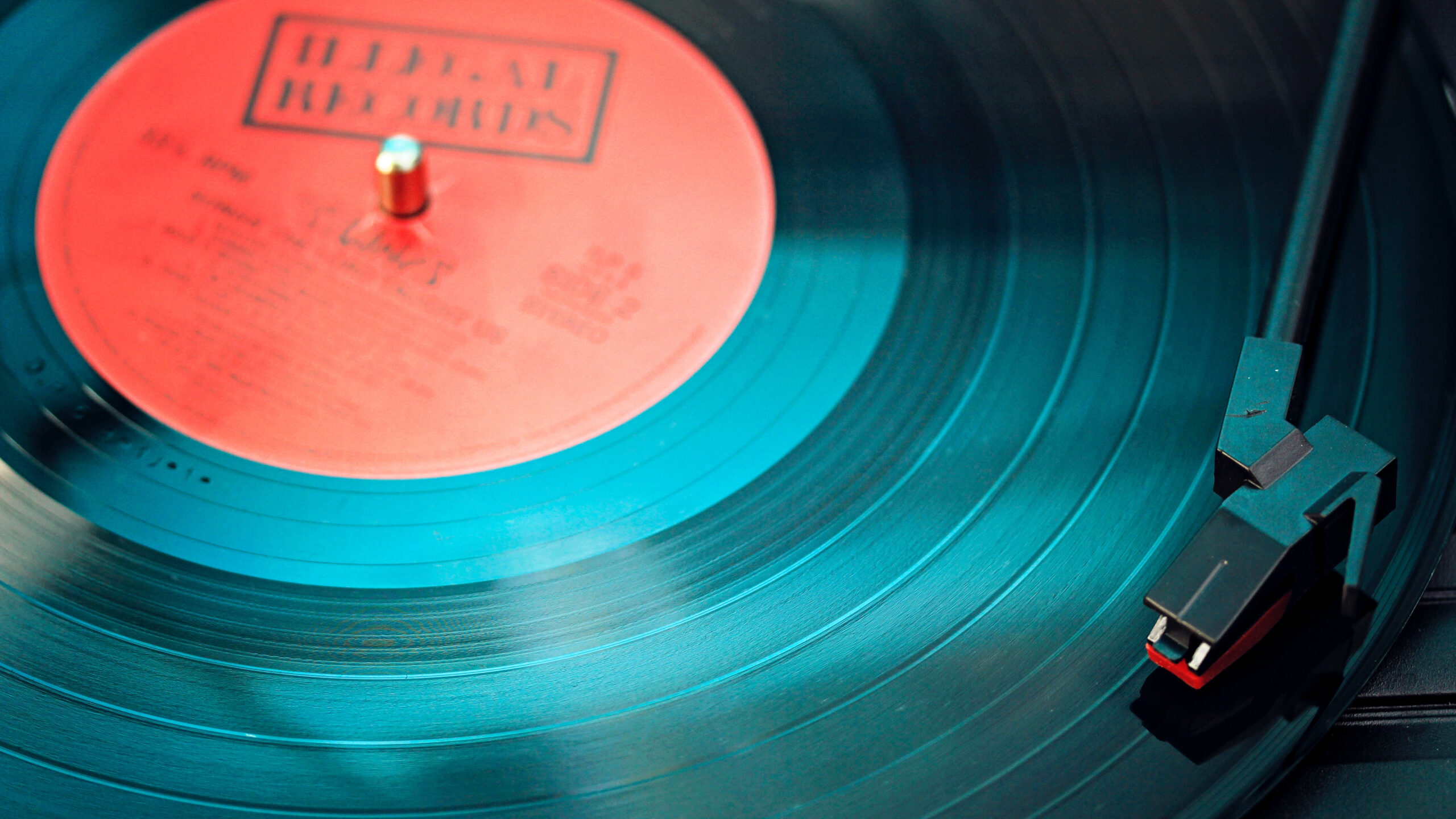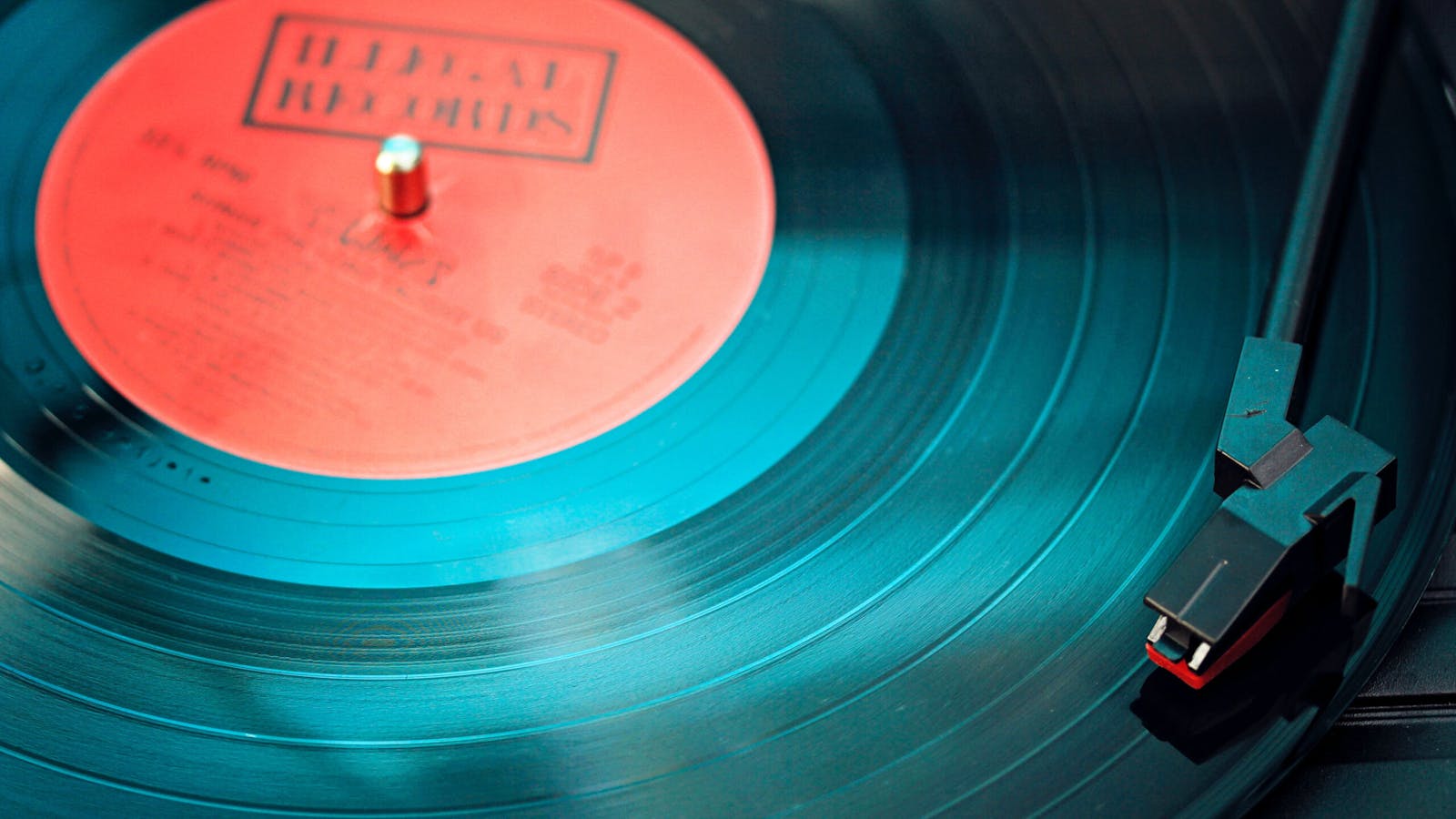 Today's artists face an industry that's always evolving, and the best way to present new songs to fans is constantly changing. If you're an up-and-coming artist, should you focus on releasing consistent singles or on building a longer body of work? It's true that singles are an effective way to grow a fanbase ahead of a longer project, but artists of all levels can benefit from releasing an EP: a mini-album that's usually between 3-6 songs.
In the streaming era, artists and labels use EPs differently than they used to. It's an effective format for smaller musical projects, released between full-length albums. Released in series, EPs can be an alternative to albums themselves. Frankly, the traditional album cycle of releasing an album every couple of years isn't as sustainable as it used to be, especially for burgeoning acts. With shorter attention spans and millions of songs instantly available on streaming services, shorter formats like EPs give artists more flexibility and fans more to listen to.
Even big artists like H.E.R., Halsey, and Nine Inch Nails have taken an album's worth of material and spread it across multiple, shorter releases, which allows them to keep the momentum for a longer period of time with their marketing.
While the format of a release isn't everything, it can have an impact. It's important to understand if an EP is the right type of release for your artistic development and how it will be presented on streaming platforms like Spotify and Apple Music.
Here are answers to some of the most common questions about EPs, how artists can best use the format to their advantage, and more.
What does "EP" mean?
"EP" stands for "extended play." An EP is effectively a mini-album. It's a collection of songs that runs shorter than a traditional album but is longer than a double-sided (2-song) single. They traditionally have a tracklist between 3-6 songs, with a runtime under 30 minutes.
You'll see many bands and artists release EPs near the beginning of their careers, ahead of a debut album. Sometimes, songs from these EPs go on to be included on a full album down the line; other times, the EPs exist as standalone releases, like James Blake's 2020 EP, Before.
What's the difference between EP and LP?
"LP" stands for "long play." Today, the term is usually reserved for traditional full-length albums. LPs, or albums, usually have tracklists of 7 or more songs, with runtimes longer than 30 minutes.
The terms LP and EP originate from a format war between competitor record labels back in the mid-1900s. At the time, multi-track records could only hold about four minutes of audio per side and many labels wanted to be the first to figure out how to make them longer. Columbia Records introduced the Long Playing, 33 1/3 RPM, 12-inch record in 1948, capable of storing around 23 minutes of music on each side of a vinyl record. To compete, RCA Victor introduced the Extended Play, 45 RPM, 10-inch record in 1952. EPs were smaller and held 7.5 minutes per side.
We all know who won: 10-inch vinyl was largely phased out, and 12-inch vinyl is the predominant format to this day. But the "EP" signifier stuck around.
It should be noted that EP and LP are used in two different discussion contexts: the industry format and the art form. While today's music industry is more focused on individual tracks or EPs than full albums, many artists still cherish the album art form. You should take both contexts into consideration when weighing your release options.

What are the benefits of releasing an EP vs. an album?
EPs are considered a less expensive and more manageable alternative to the full-length album. In theory, fewer songs mean you can finish a project quicker, and you don't necessarily need to devote as many resources to it as you would an album. (For starters: Less tracks equates less mixing and mastering costs.) Artists who don't have enough of a budget to effectively market a full-length album might also turn to EPs for their brevity and faster turnaround time.
Because EPs are shorter, they can be an effective entry point for new listeners to get to know an artist. Fans are more likely to listen to an EP in its entirety since they know it won't take as long as a full album. It's also a great format for artists who want to expand beyond singles but don't have a big budget and established acts who want to release music outside of their usual album cycle or experiment with different sounds.
EPs are especially beneficial for album-focused artists who are between album cycles but want to stay connected to their fanbase. An EP can also be a stop-gap project to prepare listeners for a bigger body of work to come.
For example, if an artist has a major stylistic change coming, they might use the EP to hint at that shift and let fans know what's coming next.
When Radiohead released their My Iron Lung EP in 1994, they were riding off the surprise success of "Creep." Many saw the band as Britain's answer to the grunge movement, but they had other plans, and My Iron Lung served to prime their fanbase for their breakout LP The Bends, released months later.
Another great example is Charli XCX's Vroom Vroom EP. Though it received mixed reviews at the time of its release in 2016, the 4-song release introduced her fans to production, songwriting, and stylistic elements that she'd use in albums and mixtapes in the following half-decade. Today, it's regarded as a turning point in her career.
What are the downsides to releasing an EP vs. an album?
Depending on what streaming service it's on, your EP might not get as much attention as an album. For example, Spotify will group any release with less than 7 songs and totaling under 30 minutes into the "EPs and Singles" tab on an artist page. This means that putting one more song on your 6-song EP can bump it to the "Albums" tab and give it greater visibility.
This Spotify practice is part of the reason why Nine Inch Nails upgraded the final release in their 2018 three-EP series into a full album. "EPs show up with singles in Spotify and other streaming services = they get lost easier," frontman Trent Reznor explained to users on the NIN forum that year. "EPs feel less important in today's music-isn't-as-important-as-it-once-was world. Why make it easier to ignore?"
What is a "dynamic EP"?
The "dynamic EP" is a relatively new development that came about during the streaming era. As Deezer Vice President of Artist Marketing Nigel Harding told Music Ally: "Returning artists tend to gather new tracks together in a loose collection, often prior to the release of a full album. The first track is released as a stand-alone single, then subsequent releases are added one-by-one to form a growing compilation of brand new music."
The use of the "dynamic EP" is also known as the "waterfall" strategy. Each new single cascades into the next as the songs are released over time. If you use Spotify, you've probably seen this in action.
For example, In 2018, the Chainsmokers released a new single every month, continuing to bundle the prior month's release in subsequent uploads and culminating in a full album at the end of the year. Joel Klaiman, general manager of Columbia Records, compared it to a TV series when speaking to Billboard: "I think the episodic element, or the recurring element, of it [is something] fans are going to like, and appreciate, and look forward to."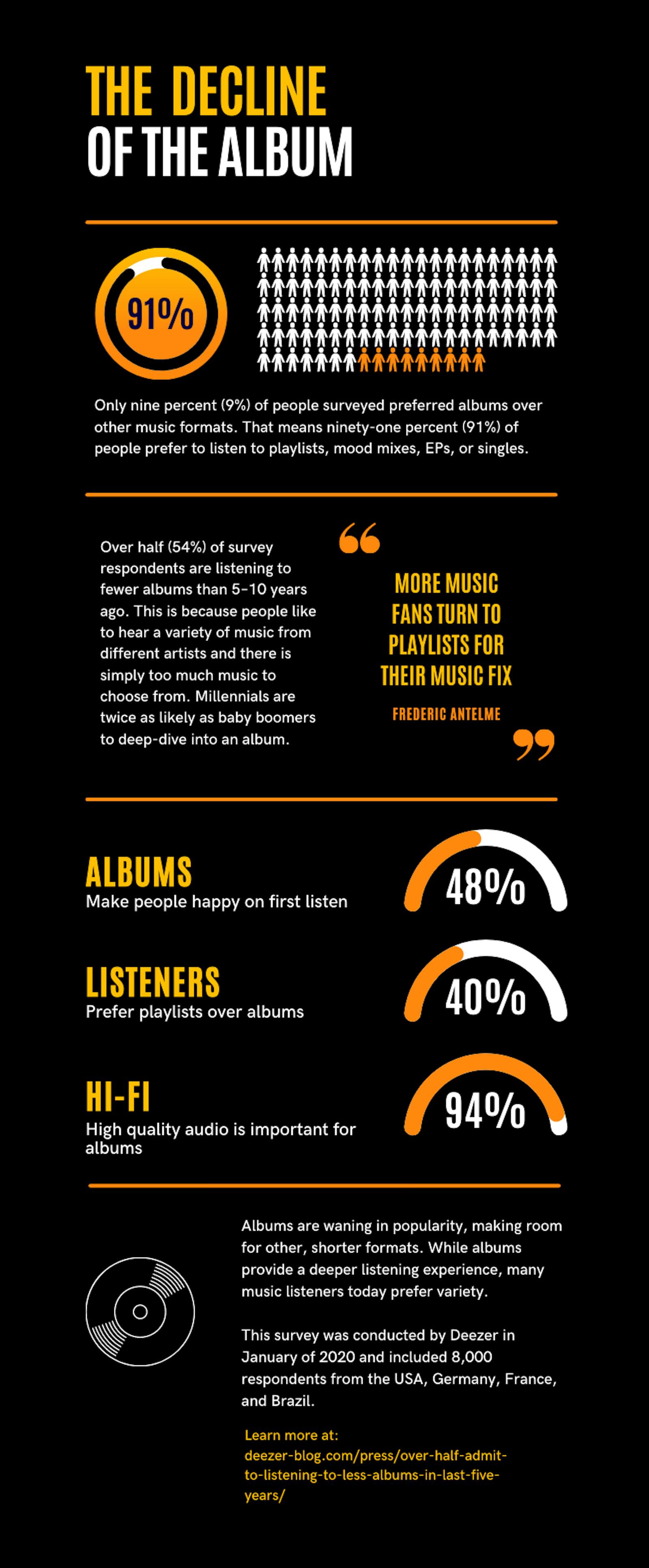 Should you add remixes to an EP?
If the situation calls for it, yes! Remixes are a great way to highlight other artists and keep your fans engaged with new material. Because they have lower stakes, EPs are a great way to experiment with collaboration in general. Whether it's assembling a full set of remixes or putting out two of your own tracks with two great reworks, you can use an EP as a proving ground for your full-length projects.
A classic example of an effective collaborative/remix EP would be JAY-Z and Linkin Park's 2004 Collision Course, in which the rapper and the nu-metal group did mash-ups of each others' songs. It deftly introduced JAY-Z to Linkin Park fans who might not listen to hip-hop and vice versa.
What counts as an EP on streaming services?
Whether or not your body of work is classified as an EP, album, or even a single(!) depends on the qualifications of different streaming services.
On Spotify, if your release is between 4-6 songs and less than 30 minutes long, it will be classified as an EP and filed under the "EPs and Singles" tab on your artist page. (1-3 song releases are classified as Singles.)
On Apple Music, if your release is between 4-6 songs and less than 30 minutes long, it will be classified as an EP and have the suffix "- EP" added to the end of the release title if it doesn't already. (If your release is between 1-3 songs and one or more of the songs are over 10 minutes long and the project is less than 30 minutes long, it will also count as an EP.)

What's the best way to release an EP on Spotify?
If you're an unsigned artist, the most effective way to release your music on Spotify is through a distribution company, or "distro" for short. Distribution companies are responsible for putting your music on digital storefronts (such as streaming services and iTunes) and paying you royalties.
Some distribution companies are affiliated with or co-owned by major labels and can be picky about who they work with. Others operate as independent firms and will distribute anyone's music.
One of the most widely-used independent distribution services is DistroKid. As of May 2021, DistroKid estimated that it is responsible for distributing "30 to 40 percent of all new music in the world."
DistroKid is one of Spotify's preferred artist distributors, alongside CD Baby, Record Union, and more. (Note: Spotify bought a minority stake in DistroKid in 2018. You can find more information on Spotify's preferred distribution companies here.)
So, should you release an EP?
It's ultimately up to your own release and marketing plans but as a release format, EPs are both artistically and financially flexible. They allow artists to engage fans with projects that are more substantial than one-off tracks but not as long as albums. EPs allow you to tactically strategize how to entice new fans and keep die-hard listeners along for the ride.
Thinking about recording your first EP? Don't go it alone: Check out our beginner's guide to setting up a home studio, including everything you need to get started in home recording.